The images and the entire text used on this and all other USMBOOKS web pages are the copyrighted property of USM Inc. Those images and the text may be used by others ONLY AFTER completion of a formal international licensing agreement and payment of a licensing fee! It is therefore, illegal for anyone to take any of the material found on USMBOOKS.com and use it for their own purposes without our written permission, irrespective of any excuse they may feel they have for doing so.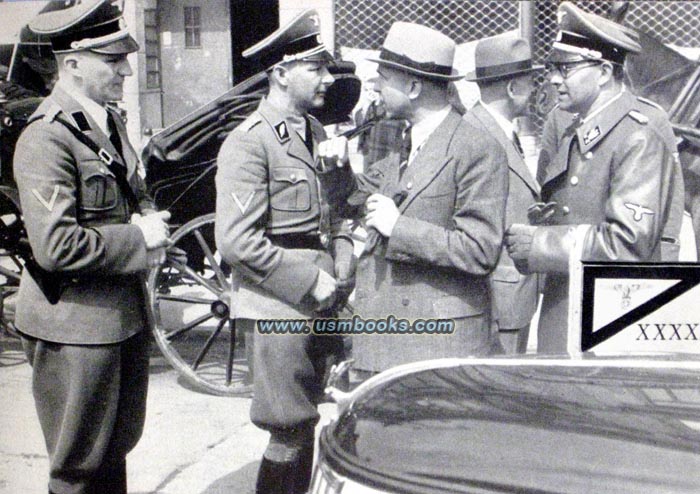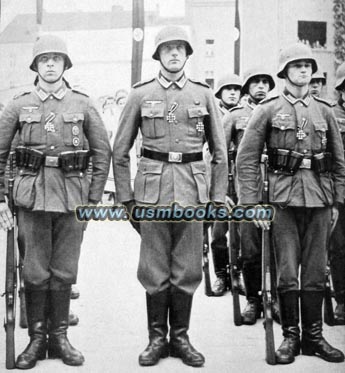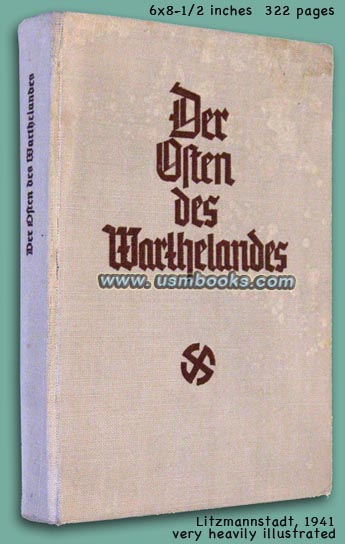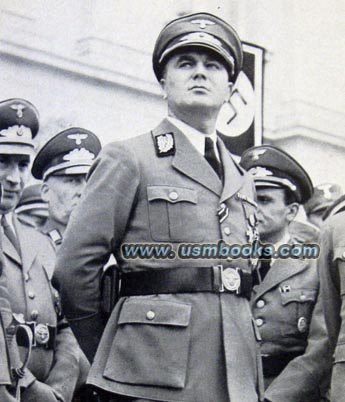 The name of this book, Der Osten des Warthelandes roughly translates as the eastern part of the Warthe Region. Gau Wartheland was a Nazi Reichsgau formed from Polish territory re-annexed by Germany in 1939. The area had been awarded to Poland at the end of World War I. Posen was the capital and Arthur Greiser (shown left) was the Gauleiter as well as Reichsstatthalter of Reichsgau Wartheland.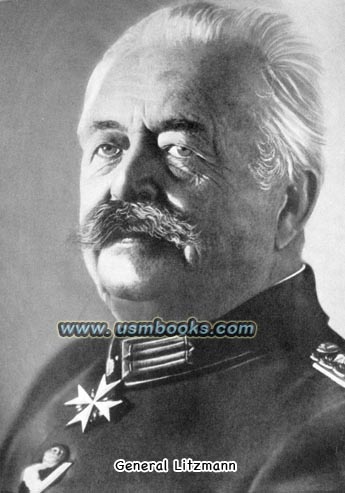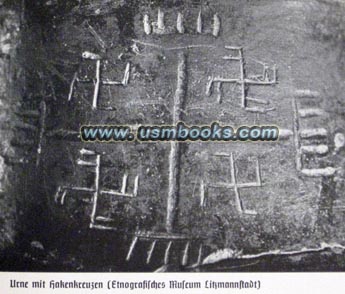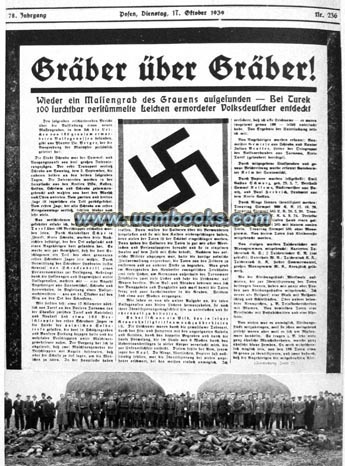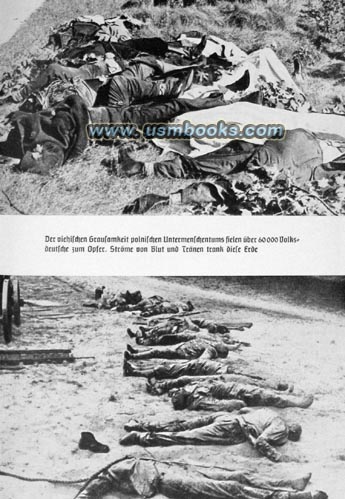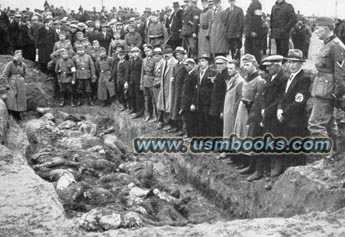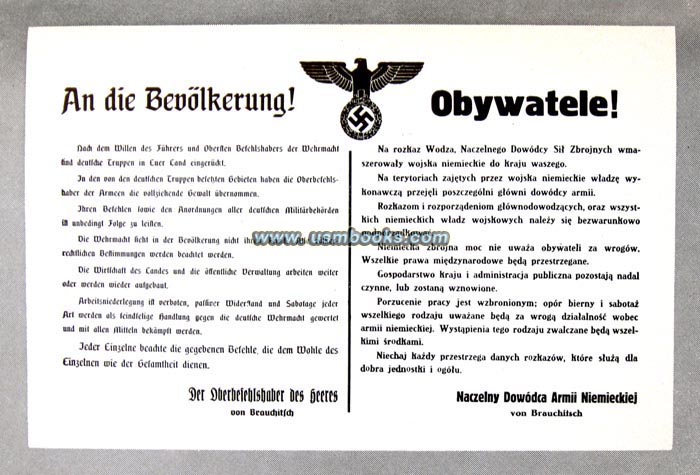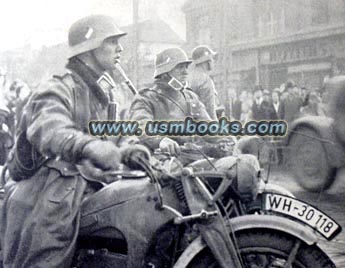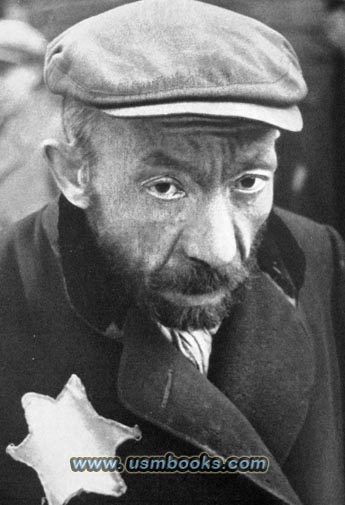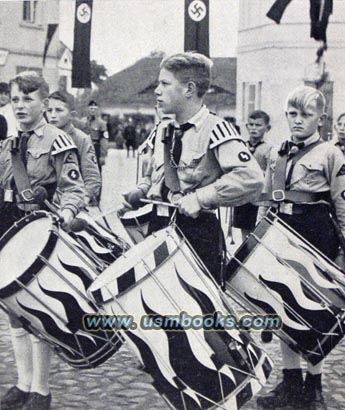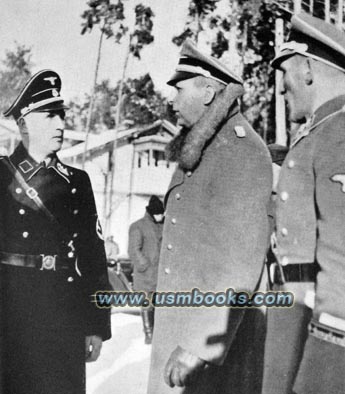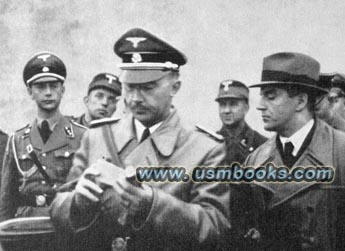 This 6 x 8-½ inch, 322 page hardcover photo book was published in connection with the Heimatschau or exhibition in Litzmannstadt (now Lodz in Poland) highlighting progress made in Litzmannstadt and the area around it since the Nazis had taken it back in 1939.

It contains forewords and short introductions by Gauleiter und Reichsstatthalter Greiser, Oberbürgermeister von Stuttgart und Präsident des Deutschen Auslands-Instituts Karl Strölin, Landeskulturwalter und Gaupropagandaleiter of Gau Wartheland, Wilhelm Maul and Gauinspektor und Regierungspräsident SS-Brigadeführer Friedrich Uebelhör. There are photos of all four of them in their Nazi uniforms.
There is a chapter about the history of Litzmannstadt and its Germanic roots which includes photos of many historical buildings in the area. Other chapters focus on the heavy industry before and after World War I, art and culture, but the largest part of Der Osten des Warthelandes focusses on the important changes after the arrival of the Nazis. Rebuilding after years of Polish neglect, education for young people, trade unions for German workers, the economic importance of the area, the restoration of German graves in World War I cemeteries, the Jews in the area, etc.
There is information and photos about Polish terror on German inhabitants before the German invasion of 1939 and many photographs of the arrival of the Wehrmacht: Nazi tanks, motorcycle troops, Waffen-SS troops marching in the street and soldiers in trucks and on bicycles.
After the German takeover, Gauinspektor und Regierungspräsident SS-Brigadeführer Friedrich Uebelhör ruled that Jewish inhabitants of the Litzmannstadt area had to move into a ghetto and there are many photos of Jews with yellow stars on their clothing building and moving into the Litzmannstadt Ghetto. It would become the second largest Jewish Ghetto in Greater Germany (after the Warsaw Ghetto), became a major industrial center and it was the last ghetto in German-occupied Poland to be liquidated.
There are also photos of many Nazi dignitaries visiting Litzmannstadt: Reichsjugendführer Baldur von Schirach, Reichsleiter Bouhler visiting the Litzmannstadt Ghetto, NS-Frauenführerin Scholtz-Klink, SS-Obergruppenführer Lorenz, SS-Obersturmbannführer Doppler, and even Reichsführer-SS Heinrich Himmler visiting barracks for ethnic Germans returning to the Nazi Germany from further east.
Many photos of Hitler Youth boys and BdM girls, German farmers, General Litzmann for whom the city was named (shown right), beautiful scenery and nature in and around Litzmannstadt, etc., Hitler quotes from Mein Kampf, etc.

Der Osten des Warthelandes is a rare Nazi photo book. This hardcover example is in nice used condition.
This rare Third Reich photo book on Litzmannstadt and Wartheland is offered for sale for $195.00 delivered by Media Mail in the continental USA.


USM book # 707
• IF you prefer Priority Mail shipping with USPS Tracking add $5.95.
• IF you wish to purchase highly recommended, but optional insurance, add $3.45.
• We will be happy to ship abroad at additional cost. Please inquire.
RARE HARDCOVER NAZI PHOTO BOOK ON LITZMANNSTADT
AND REICHSGAU WARTHELAND
RARE HARDCOVER THIRD REICH PHOTO BOOK HIGHLIGHTING THE IMPROVEMENTS IN / AROUND LITZMANNSTADT SINCE THE NAZIS TOOK OVER, INCLUDING THE JEWISH GHETTO