This rare SS photo book GERMANISCHE GEMEINSCHAFT is

**SOLD**

USM book #351
•IF you prefer faster and safer Priority Mail shipping with USPS Tracking add $9.95.
• IF you wish to purchase optional insurance, add $6.25.
• We will be happy to ship abroad at additional cost. Please inquire.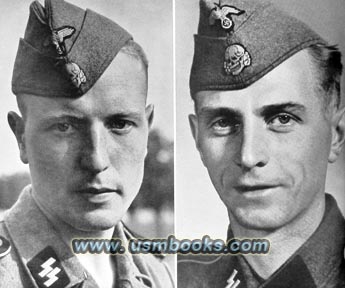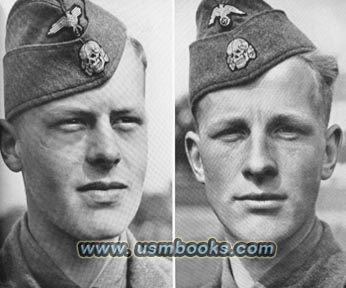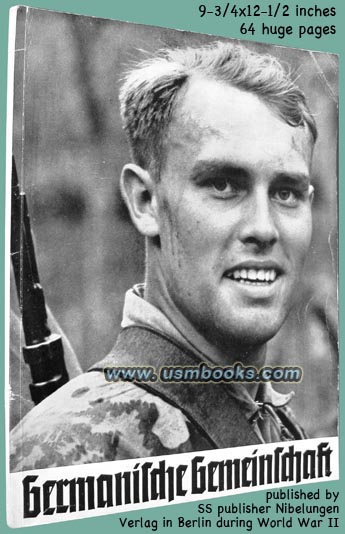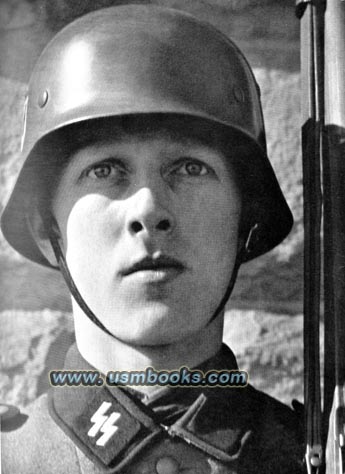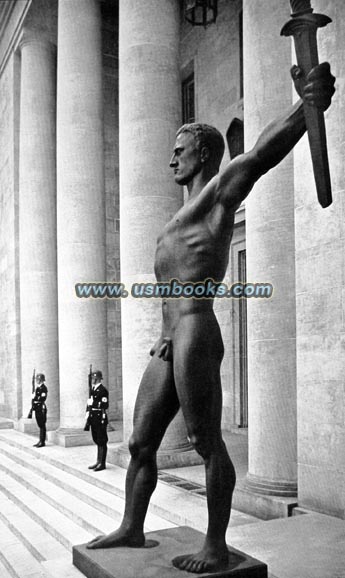 This is a very nice example of the big 9-3/4 x 12-5/8 inch, 64 page coffee table book Germanische Gemeinschaft (The Germanic Community) by Dr. Franz Riedweg and Dr. Walter Faltz as published by the SS Publishing House Nibelungen Verlag in Berlin in 1941. This was one of the last very high quality publications of Nibelungen Verlag and was very carefully put together from unusually effective SS photos and printed on fine coated paper.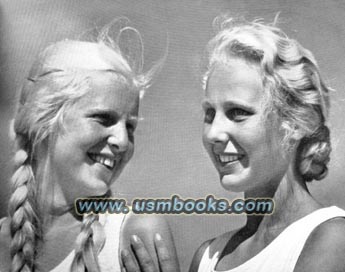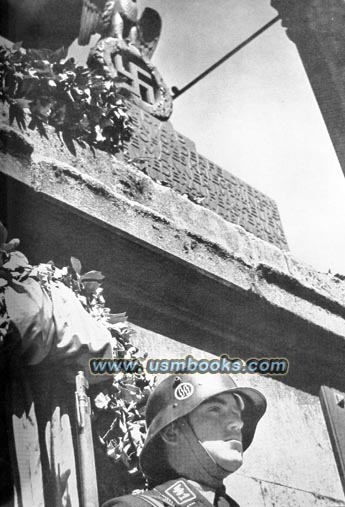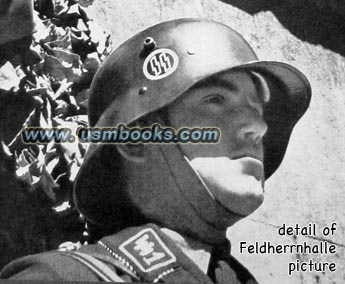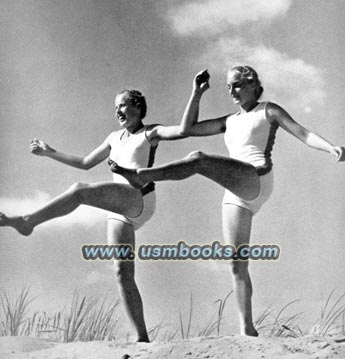 The old German antique dealer from whom we bought this book described it in a very sincere manner as, "a book of beautiful people!" The picture on the front cover of Germanische Gemeinschaft is of a Flemish SS volunteer and sets the tone for the rest of the book. Interspersed with photos of very serious looking SS men, their children and their ancestors are the words of the Führer, Adolf Hitler, and other quotable Germans.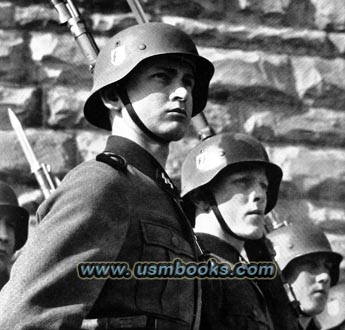 Among those besides Hitler to be quoted in the book are Friedrich the Great, Herybert Menzel, Irmgard Grosch, Walter Flex, Thilo Scheller, Heinrich Lerch and Friedrich Nitzsche. Aside from the SS photos there are photos by Erna Lendvai-Dircksen, F.F. Bauer, Dr. Paul Wolff and Hans Huppmann.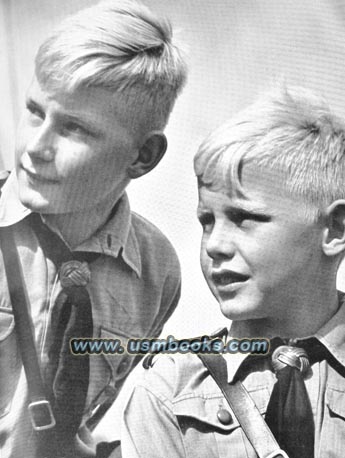 There truly are many photos in this book of "beautiful people" of the desired aryan genetics. The subject matter in brief essays and quotations ranges from Politisches Soldatentum - Meine Ehre heisst Treue (Political Soldiering - My Honor is Loyalty), Germanische Erbe (The German Inheritance), Rasse und Auslese (Race and Selection), Werk und Arbeit (Accomplishment and Labor), Sippe und Herd (Family and Home), Treue und Ehre (Loyalty and Honor), Rasse und Universalismus (Race and Universality), etc.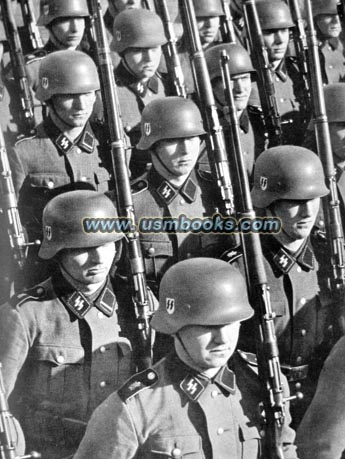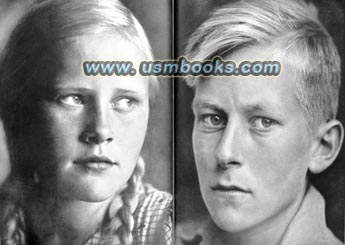 On the inside of the back cover is a fulllist of credits for both the photographs and quotations used in this extremely rare SS publication.
NAZI SS PHOTO BOOK "THE GERMANIC COMMUNITY"
A FINE EXAMPLE OF THE BIG SS PHOTO / BELIEF BOOK GERMANISCHE GEMEINSCHAFT
(THE GERMANIC COMMUNITY)


The images and the entire text used on this and all other USMBOOKS web pages are the copyrighted property of USM Inc. Those images and the text may be used by others ONLY AFTER completion of a formal international licensing agreement and payment of a licensing fee! It is therefore, illegal for anyone to take any of the material found on USMBOOKS.com and use it for their own purposes without our written permission, irrespective of any excuse they may feel they have for doing so.