The images and text used on this and all other USM web pages are the copyrighted property
of USM Inc. Those images and the text may be used by others ONLY AFTER completion
of a formal international licensing agreement and payment of a licensing fee!
This superb original Third Reich bakelite model of the Berlin Olympic
grounds is **SOLD** PLUS shipping (see below).

• ADD $12.35 forPriority Mail shipping including USPS Tracking.
• IF you wish to purchase highly recommended, but optional insurance, add $14.95.
• We will be happy to ship abroad at additional cost. Please inquire.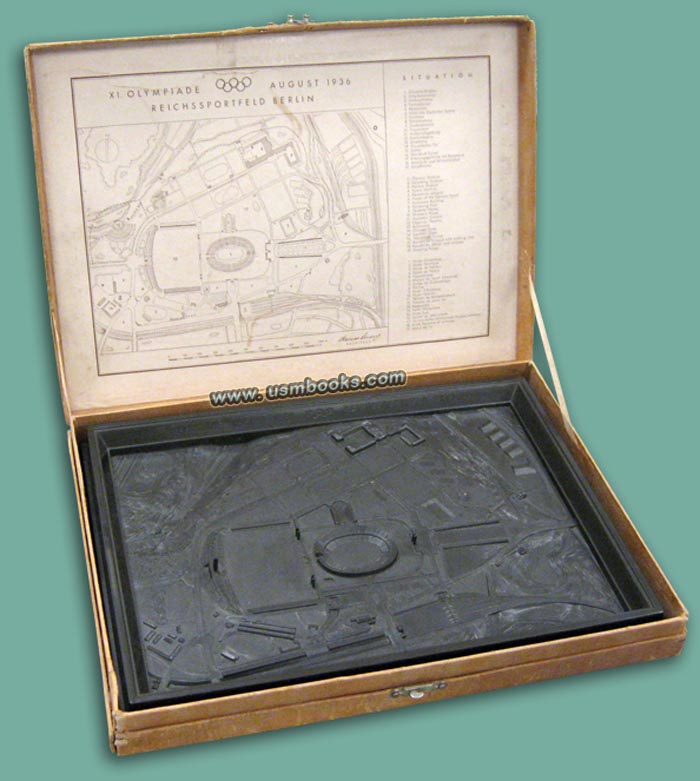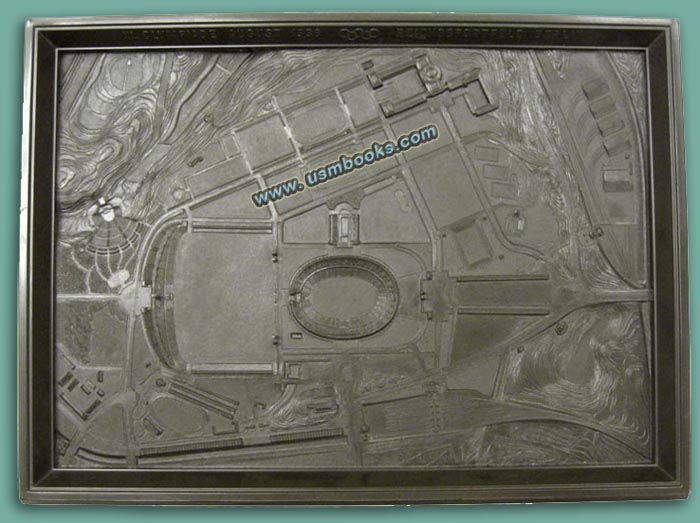 This is one of those Nazi era collectibles that only comes along rarely. It is the kind of piece that excites beginning and advanced collectors alike and it is in very good used condition.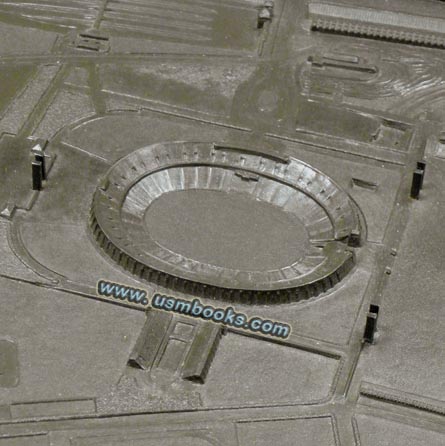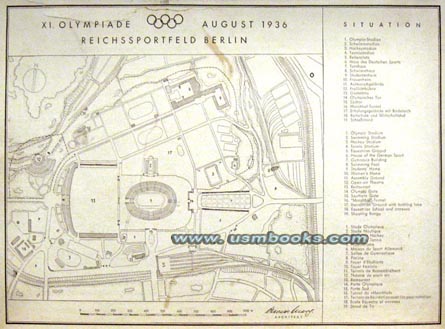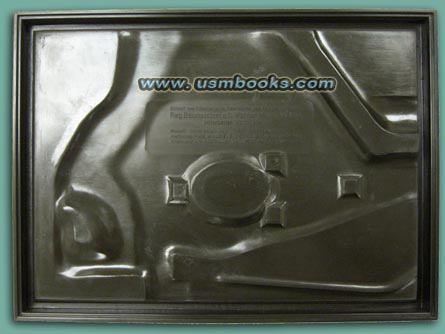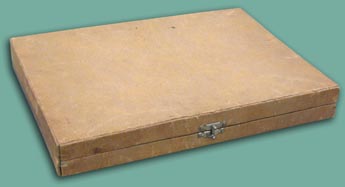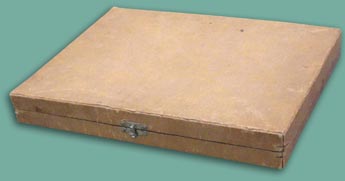 Over the years we have seen a number of these beautiful 1 inch thick x 8-1/2 x 11-3/4 inch, incredibly detailed, molded bakelite topographical models of the 1936 Berlin Olympic Grounds and its surroundings, but we have rarely seen one that was not cracked, chipped or had one or more of the towers broken off. The box shows use from handling and storage but is complete and in good condtion. The bakelite model itself has no cracks, no chips, no broken-off pieces.

Because everyone that bought one of these models in Berlin had to carry it home and wanted to show it to others when he/she got home, the little towers around the stadium are often broken off and the model itself is almost always found chipped or cracked, and usually without the original box. This model is excellent.


The model is made in the form of a raised rim around a topographical view of the grounds. Inside the back rim are the words XI. OLYMPIADE AUGUST 1936 [5 Olympics Rings] REICHSSPORTFELD BERLIN.

This model was authorized by the management of the Reichssportfeld itself. It is based on the designs of Master Architect Werner March of Berlin as modeled by Oskar Reich of Berlin. The bakelite model was manufactured by the Presswerk of Siemens-Schuckertwerke in Berlin and sold by Sport-Lüder of Berlin-Spandau.
Inside the lid of the box is a detailed map of the Reichssportfeld (shown above) with numbers that are referenced to a German, English and French directory at the right hand side. These number call out Olympic sites such as Olympic Stadium, the swimming stadium, hockey stadium, tennis stadium, the equestrian grounds, House of German Sport, swimming pool, the Dietrich Eckart open-air stage, the Olympic Gate, the shooting range, etc.
Among the rarest pieces of Third Reich Olympic memorabilia, and in splendid condition.
SUPERB NAZI 1936 OLYMPIC GROUNDS CASED BAKELITE MODEL
A WONDERFUL BAKELITE MODEL OF THE 1936 OLYMPIC GROUNDS IN BERLIN - ORIGINAL
This USM Books website is Copyright © 2013 by USM, Inc., and the text and images on it are fully protected by international copyright law. It is therefore, illegal for anyone to take any of the material found here and use it for their own purposes without our written permission, irrespective of any excuse they may feel they have for doing so.