The images and the entire text used on this and all other USMBOOKS web pages are the copyrighted property of USM Inc. Those images and the text may be used by others ONLY AFTER completion of a formal international licensing agreement and payment of a licensing fee! It is therefore, illegal for anyone to take any of the material found on USMBOOKS.com and use it for their own purposes without our written permission, irrespective of any excuse they may feel they have for doing so.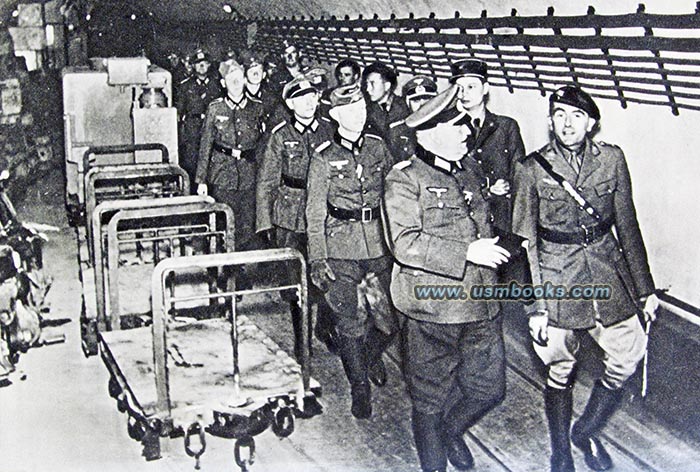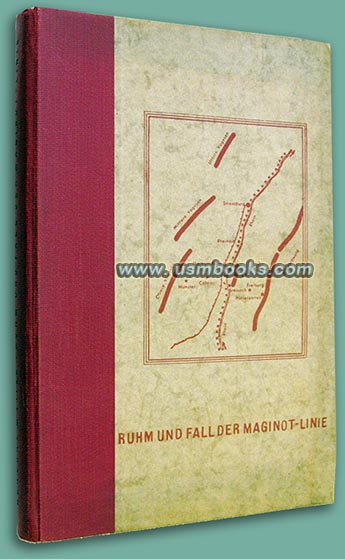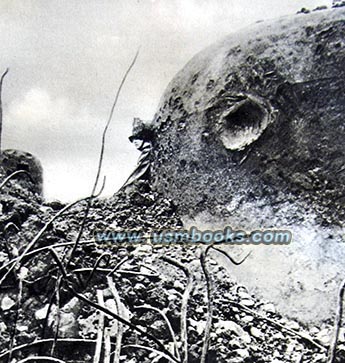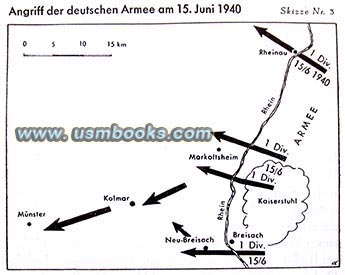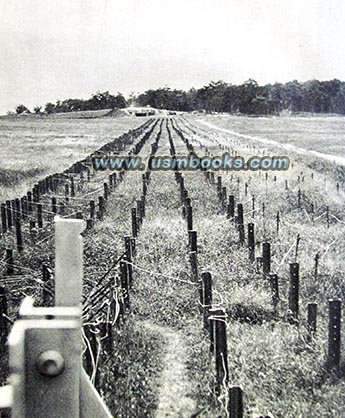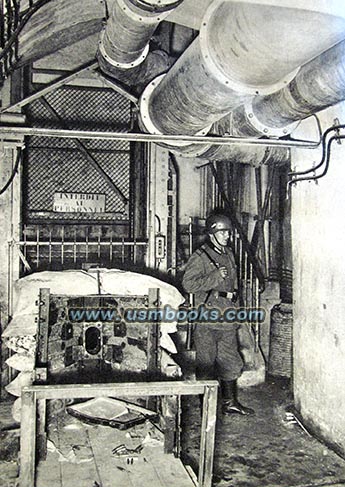 This is an interesting Third Reich photo book called Ruhm und Fall der Maginot-Linie (Fame and Fall of the Maginot Line), published in Prague in 1942 by Orbis-Verlag Prag. The author, General Libor Vitez, was the General der Regierungstruppe des Protektorates Böhmen und Mähren or General of Czech Security Troops of the Protectorate of Bohemia and Moravia.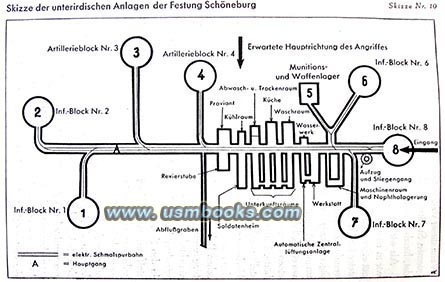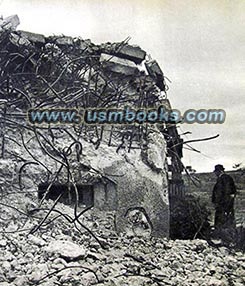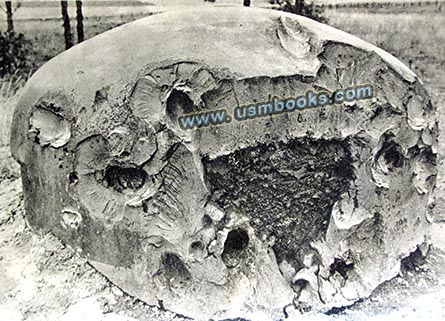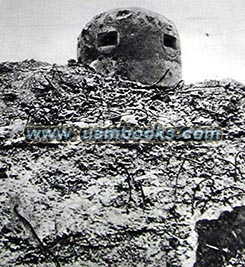 A few weeks after the fall of France in the spring of 1940 General Libor Vitez inspected the Maginot Line and found out why these French fortifications really played no important role in the defense of France in 1940. Vitez concluded that the Maginot Line's weapons and strength were completely inadequate, and no match whatsoever for the strong-willed Wehrmacht forces.
According to the foreword by a Generalmajor and Wehrmacht liaison to the Reichsprotector of Bohemia and Moravia (SS-General Reinhard Heydrich), the value of this objective book by a non-German military man lies in his view of the strength of the German soldier and Vitez's comparisons of the battle strategies of World War I and World War II. In this book Vitez further points out that the biggest mistake the French made was considering the Maginot Line as successful opposition against the German Wehrmacht!
Chapters cover the preparations for the Wehrmacht invasion, Alsace-Lorraine, Verdun, and the battle areas in northern France in general. There are maps of the German attack on France in 1940 and French counter attacks, detailed sketches of Maginot Line defenses, and large photos of the interior of Maginot Line fortifications (weapons, machinery, 'barracks', escape hatches) and enormous damage after the battle. There are many illustrations of technical aspects of the French fortifications (hydraulic movements of artillery towers, mines, ventilation systems) and General Vitez also compares them to Czech fortifications and bunkers.
There is a great photo of French officers giving a tour of Maginot Line fortifications to German Wehrmacht Officers (shown at the top of this USMBOOKS web page). Other photographs show battle damage, cemeteries, World War I monuments in and around Verdun, the Ossuary at Douaumont, and historic buildings in cities like Metz, Strassburg, Colmar and Freiburg.
This 6-½ x 9-3/8 inch, 168 page 1942 First Edition of Ruhm und Fall der Maginot-Linie has cream colored hard covers and a red cloth spine. Originally printed in the Czech language, this is the First German Edition, and it is fully indexed and in very nice little used condition.
This 1942 Nazi Maginot Line photo book is offered for sale
for $95.00 delivered by Media Mail in the continental USA.


USM book #791
• IF you prefer faster and safer Priority Mail shipping with USPS Tracking add $6.50.
• IF you wish to purchase highly recommended, but optional insurance, add $2.95.
• We will be happy to ship abroad at additional cost. Please inquire.
1942 NAZI PHOTO BOOK BOUT THE FAME AND THE FALL OF THE
FRENCH MAGINOT LINE
UNUSUAL 1942 THIRD REICH PHOTO BOOK ABOUT THE FRENCH MAGINOT LINE FORTIFICATIONS WRITTEN BY A CZECH GENERAL
AND PUBLISHED
IN GERMAN IN PRAGUE