The images and the entire text used on this and all other USMBOOKS web pages are the copyrighted property of USM Inc. Those images and the text may be used by others ONLY AFTER completion of a formal international licensing agreement and payment of a licensing fee! It is therefore, illegal for anyone to take any of the material found on USMBOOKS.com and use it for their own purposes without our written permission, irrespective of any excuse they may feel they have for doing so.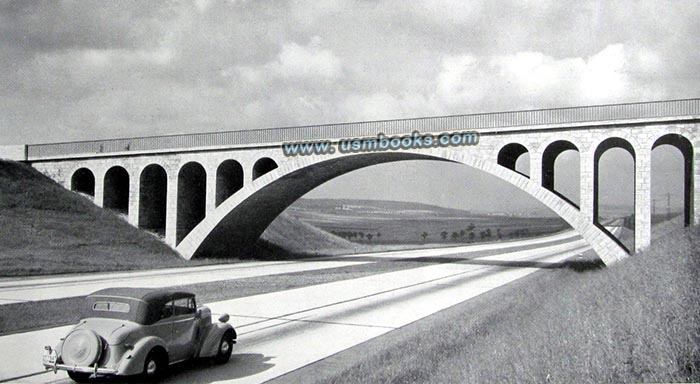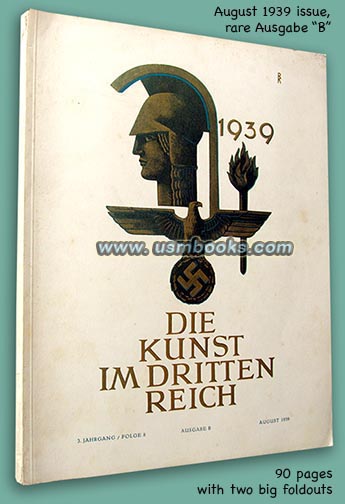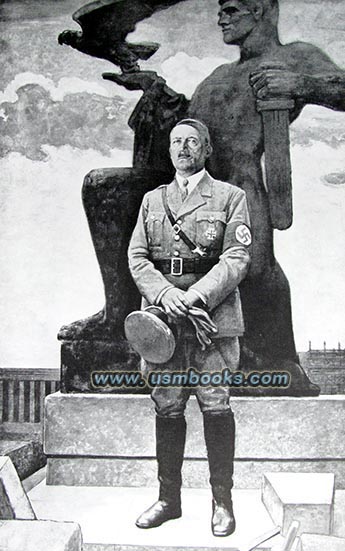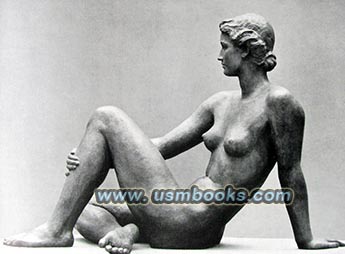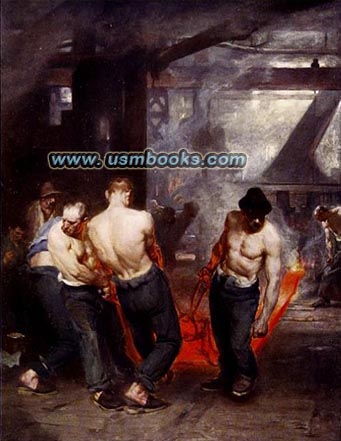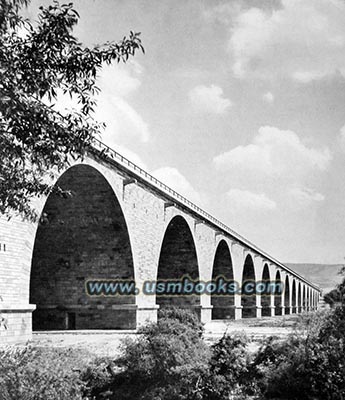 Offered on this USMBOOKS web page is the August 1939 issue of Die Kunst im dritten Reich magazine with 90 pages and two big fold-outs. This is the Ausgabe B edition of Die Kunst im dritten Reich which includes Nazi architecture as well as art.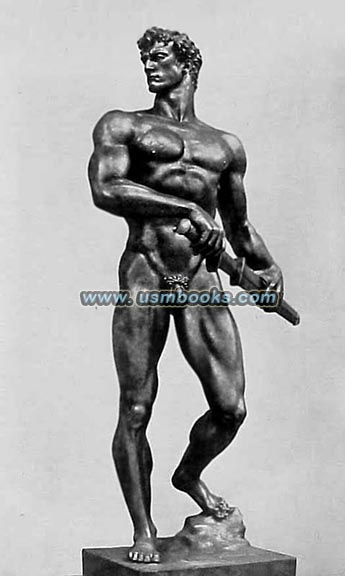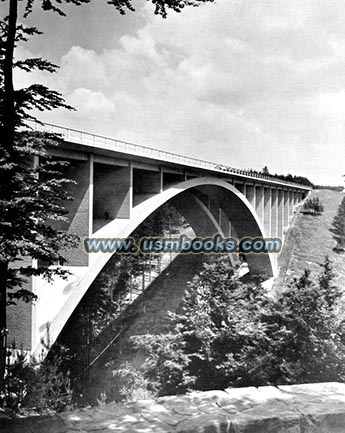 The
Baukunst (B)
portion of the magazine is about Generalbauinspektor Fritz Todt's
Reichsautobahn
. Many photos show newly completed stretches of the German freeways in pretty German scenery, modern steel and stone bridges. There are pages with architectural drawings of
Reichsautobahn
bridges and one of the huge fold-outs is two-sided and also has architectural drawings of Nazi freeway bridges.
A second foldout is a color rendition of part of the Nazi art parade in Munich, the
Festzug '2000 Jahre deutsche Kultur'
drawn by Professor Hermann Kaspar.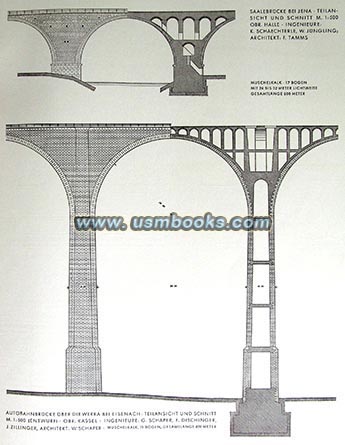 The very heavily illustrated art magazine Die Kunst im dritten Reich (The Arts in the Third Reich) and Die Kunst im deutschen Reich (The Arts in the German Reich) was first published in January 1937 by Gauleiter Adolf Wagner. After the first six monthly issues the format was changed to a much larger size (about 11 x 14 inches) and it was published at the direction of Germany's 23rd Chancellor, Adolf Hitler himself, under the supervision of an extremely prestigious group of directors that included Professor Dr. Ing. Fritz Todt, Generalbauinspektor Professor Albert Speer of Berlin, Professor Richard Klein of the Academy of Applied Arts in München (Munich) and Professor Leonhard Gall of Studio Troost in München.
By 1938 the magazine was large in size, huge is scope and right to the end it was published by Zentralverlag der NSDAP, Franz Eher Nachfolger (the Central Publishing House of the Nazi Party) on fine quality paper using the best available inks. Huge full-page, full-color and black & white photographs dominated the format of Die Kunst. Many of the pictures were never published elsewhere and none were published in a larger format.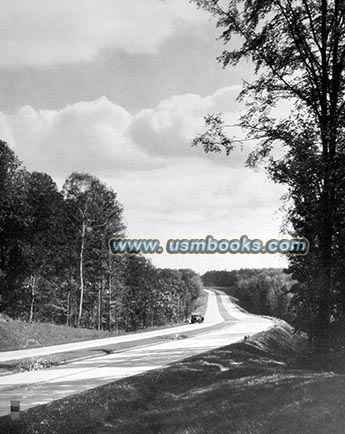 This magazine starts with a large full-page picture of Adolf Hitler by Fritz Erler that was on display at the
1939 Grosse Deutsche Kunstausstellung
(
Greater German Art Exhibition
) which had opened on 16 July 1939 at the House of German Art in Munich. The complete speech held by Adolf Hitler at the occasion of the opening of the 1939 Greater German Art Exhibition follows.
There is heroic and patriotic art in color by Arthur Kampf, Elk Eber, Richard Klein, Hans Happ, and a lot of paintings featured in the 1939 Greater German Art Exhibition are reproduced in black & white: Julius Paul Junghanns, Franz Eichhorst, Sepp Hilz, Adolf Ziegler, and many others. The magazine also contains an article about Albrecht Dürer, bronze busts (including one of Reichsleiter Alfred Rosenberg) and animal bronzes, nude sculpture by Fritz Klimsch and others, heroic sculptures by Arno Breker, etc.
Advertising by Deutsche Reichspost, Mercedes-Benz, Rosenthal porcelain, the
Leipziger Messe
, Hotel 'Haus Elephant' in Weimar (where Hitler frequently stayed) and even
radium
baths in St. Joachimstal in the
Sudetengau
!
This is a very nice used 11-1/8 x 14-1/8 inch, 90-page original Third Reich example of the August 1939 issue of
Die Kunst im dritten Reich, Ausgabe B
. No odor.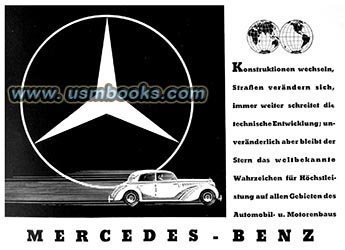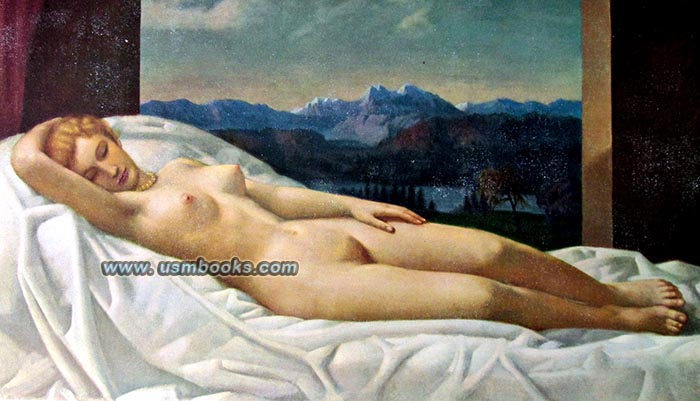 This original August 1939 issue of Die Kunst im dritten Reich is for
sale for $95.00 delivered by Media Mail in the continental USA.

• IF you prefer faster and safer Priority Mail shipping with USPS Tracking add $9.95.
• IF you wish to purchase highly recommended, but optional insurance, add $3.25.
• We will be happy to ship abroad at additional cost. Please inquire.
DIE KUNST IM DRITTEN REICH (THE ARTS IN THE THIRD REICH)
AUGUST 1939 - AUSGABE B
OVERSIZED, HEAVILY ILLUSTRATED NAZI
ART MAGAZINE
DIE KUNST IM
DRITTEN REICH
AUGUST 1939