The images and the entire text used on this and all other USMBOOKS web pages are the copyrighted property of USM Inc. Those images and the text may be used by others ONLY AFTER completion of a formal international licensing agreement and payment of a licensing fee! It is therefore, illegal for anyone to take any of the material found on USMBOOKS.com and use it for their own purposes without our written permission, irrespective of any excuse they may feel they have for doing so.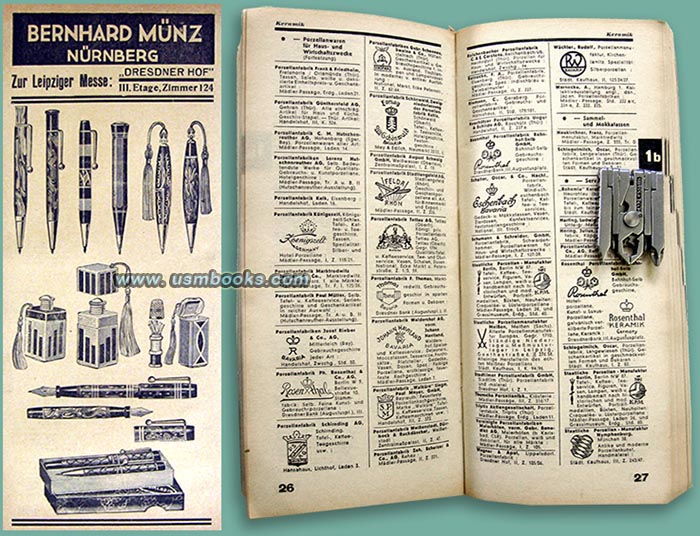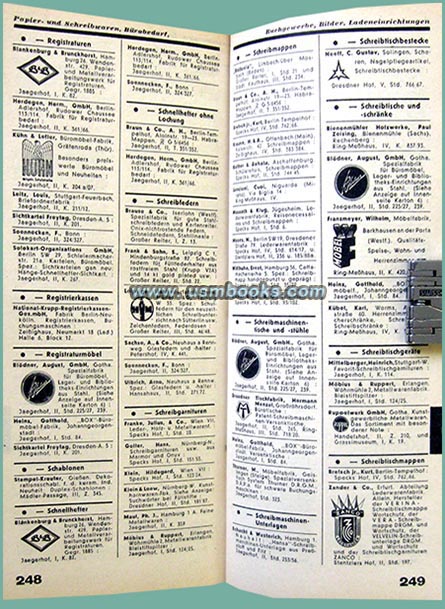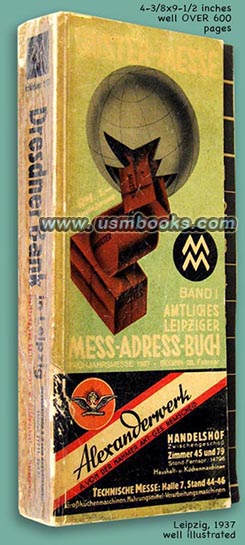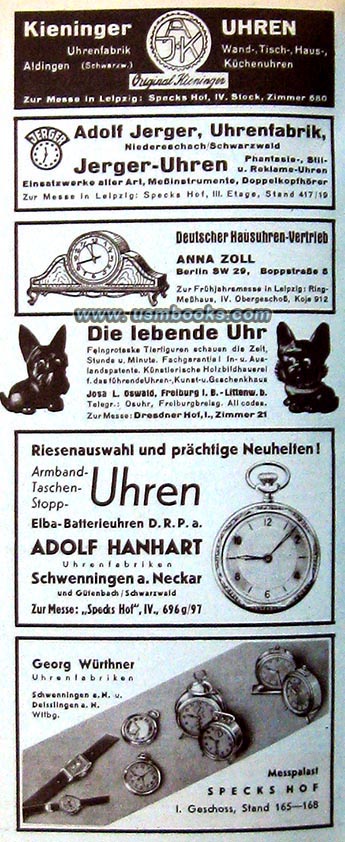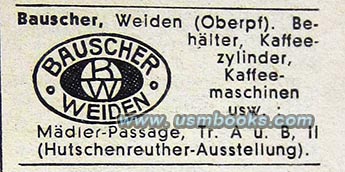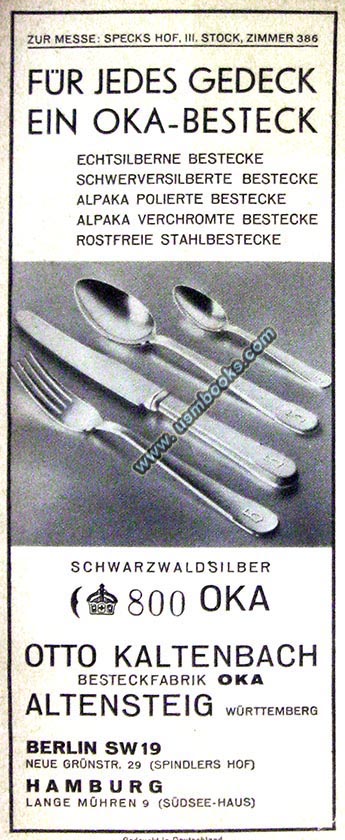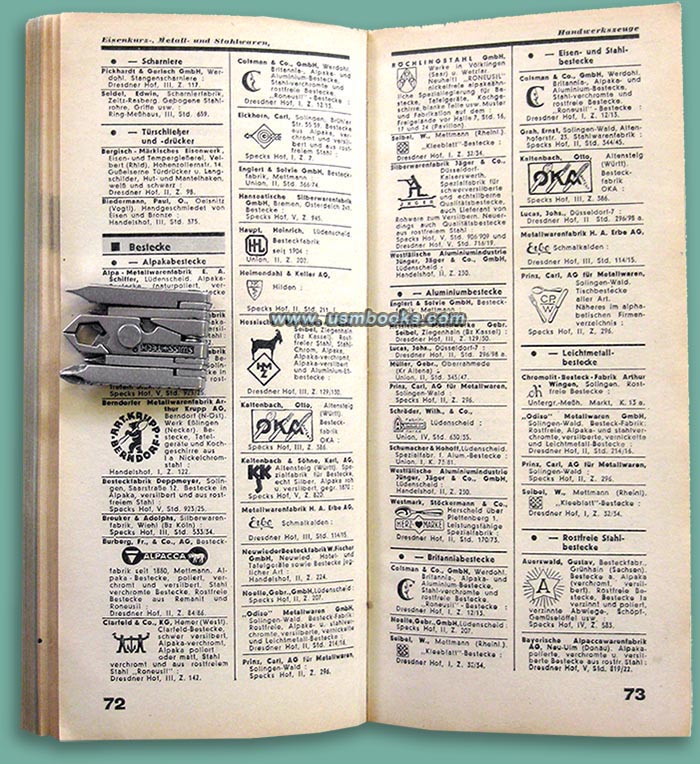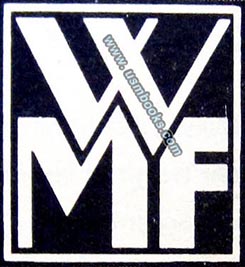 The Leipziger Messe MM symbol (see cover) was designed by Erich Gruner in 1917 and in 1937 the National Socialist government of Germany renamed Leipzig the city Reichsmessestadt Leipzig. The 4-3/8 x 9-½ inch, 600+ page catalog offered for sale on this USMBOOKS web page is an original Amtliches Leipziger Mess-Adress-Buch for the Spring 1937 Muster-Messe, the fair where factory owners presented Muster or samples of their goods so visitors could order them in quantity.


Before and during the Third Reich, and still today the Leipziger Messe or Leipzig Trade Fair is one of the most important meeting places for businessmen and salesmen introducing new inventions and selling merchandise throughout Europe. International trading had begun in Leipzig in the year 1235 and the city had become one of the world's most important international exhibition centers by the time Adolf Hitler came to power in Germany. Two fairs per year drew over 200,000 buyers from 76 countries. Over 8000 exhibitors from 24 countries brought examples of their merchandise in every category from industrial equipment and construction to the finest consumer products.
The 1-¼ inch thick, 600+ page Leipziger Messe catalog has the name and address of every exhibitor, the location of their booth and what kind of merchandise they are exhibiting: silverware and tableware, optical equipment, cigarette lighters, Christmas and Easter articles, dolls, soldier figures, flags and pennants, military and paramilitary equipment (2d), pens, razors, paper, calculators, lamps and lightbulbs, toys (Steiff, Schuco, Lineol, Elastolin), scales, jewelry (gold, silver, ivory, antler), clothing, bicycles, handbags, Christmas ornaments, porcelain and ceramics (KPM, Bauscher Weiden, Rosenthal, Meissen, Nymphenburg, Arzberg), office furniture, postal cancelation machines, photo albums, etc. All the very best manufacturers in Nazi Germany.
Fully indexed (by category and company name) and with lots of advertising. Great Third Reich reference material in nice used condition. Tape on spine and front cover.

This original 1937 Nazi Leipzig Trade Fair Exhibitor Catalog is for
sale for $175.00 delivered by Media Mail in the continental USA.


USM book #761
• IF you prefer Priority Mail shipping with USPS Tracking add $7.25.
• IF you wish to purchase highly recommended, but optional insurance, add $3.50.
• We will be happy to ship abroad at additional cost. Please inquire.
SPRING 1937 LEIPZIG GERMANY TRADE FAIR OFFICIAL CATALOG - 600+ PAGES
AN ORIGINAL ILLUSTRATED NAZI 1937 LEIPZIGER MESSE SPRING FAIR EXHIBITORS CATALOG