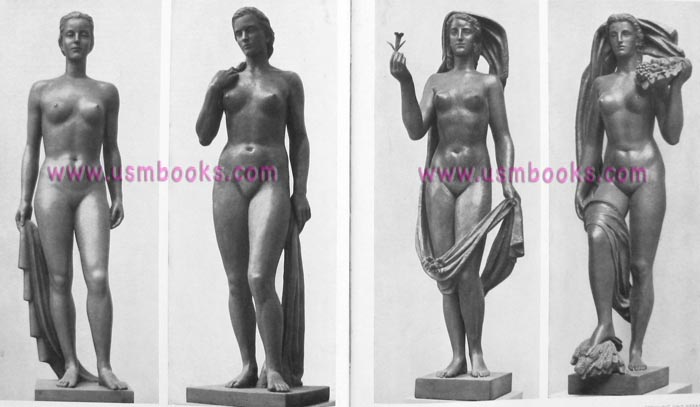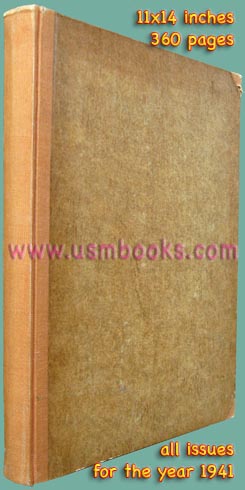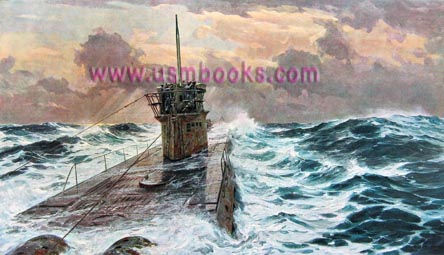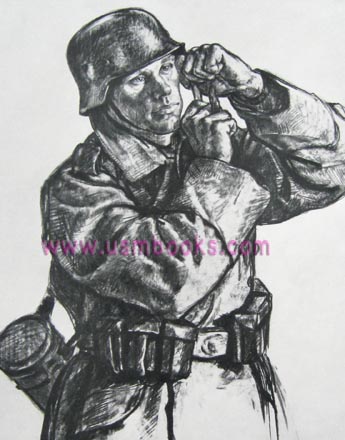 The big 11 x 14 inch, very heavily illustrated art magazine
Die Kunst im dritten Reich (Art in the Third Reich) and Die Kunst im deutschen Reich (Art in the German Reich)
was first published in
January 1937
by Gauleiter Adolf Wagner
.
After the first six monthly issues the format was changed and it was published at the direction of Germany's 23rd Chancellor, Adolf Hitler himself, under the supervision of an extremely prestigious group of directors that included Professor Dr. Ing. Fritz Todt, Generalbauinspektor Professor Albert Speer of Berlin, Professor Richard Klein of the Academy of Applied Arts in München (Munich) and Professor Leonhard Gall of Studio Troost in München
.
The magazine was large in size, huge is scope and right to the end it was published by Zentralverlag der NSDAP, Franz Eher Nachfolger (the Central Publishing House of the Nazi Party) on fine quality paper using the best available inks. Huge full-page, full-color and black & white photographs dominated the format of Die Kunst. Many of the pictures were never published elsewhere and none were published in a larger format.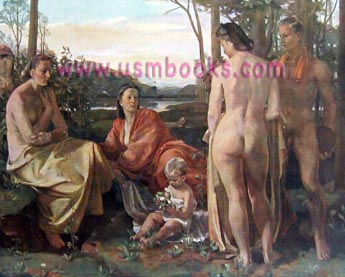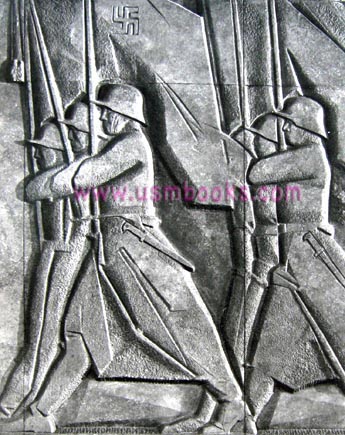 Offered for sale on this USMBOOKS web page is a professionally hardbound book containing all the Die Kunst im deutschen Reich magazines for the year 1941. As was the custom in libraries in Germany during the Third Reich, all magazines for a single year were bound together without their paper covers.
Subjects covered include a wide variety of photographs of paintings, woodcuts and sculptures. Main articles in various issues of Die Kunst im deutschen Reich in 1941 are Sport and Sculpture; Military Reliefs by Arnold Waldschmidt; the exhibition "German Greatness" in the Deutsches Museum in Munich; the 20th anniversary of the death of artist Georg Raphael Donner; Horse Sculptures by Josef Thorak; the 75th Birthday of Painters Peter Philippi and Fritz Mackensen; Military Images from the Front; the Work of Willy Meller; Porcelain Figurines by Paul Scheurich; the 70th Birthday of Ferdinand Andri; the 10th Anniversary of the Verein Berliner Künstler; Heroic Landscapes by Hermann Urban; the 1941 Munich Art Exhibition in the Maximilianeum Museum featuring art by Padua, Samberger, Obermaier, Mayer-Fassold, Sepp Hilz and many others; the 60th Birthday of Otto Geigenberger; New Works by Fritz Klimsch; Landscapes by Ludwig von Hofmann; the 100th Anniversary of the Death of Johann Heinrich Dannecker; etc.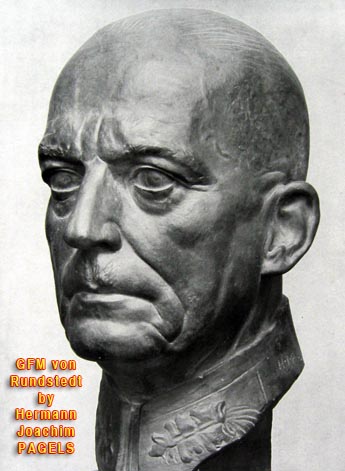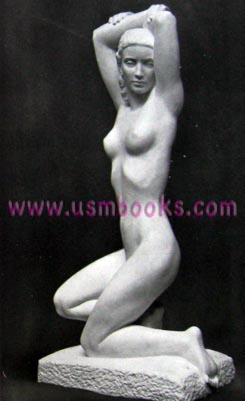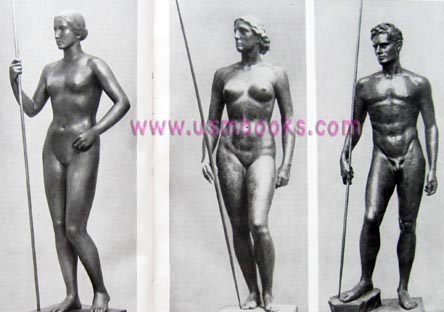 Also shown is work by artists Georg Kolbe, Arno Breker, Kurt Schmid-Ehmen, Ottmar Obermaier, Josef Thorak, Alfred Kitzig, Rudolf Kaschke, Heinrich von Zügel, Rudolf Hermann Eisenmenger, Franz Barwig, A. Paul Weber, Hugo Gugg, Paul Padua, Wilhelm Krieger, Claus Bergen, Josef Wackerle, Fritz Nuss, Julius Junghanns, Wolf Willrich, Josef Steiner, Hermann Joachim Pagels, Richard Klein, Ferdinand Georg Waldmüller, Hans List, Bernard Bleeker, Paul Ohnesorge, and many, many others.

Each issue ends with a monthly Kunstausstellungkalender or Calendar for Art Exhibitions in Greater Germany.
Naturally, the fact that these issues were professionally bound when they were new has done much to preserve them over the following 70+ years.
The book and pages are all in very good condition with the following exceptions:
pages 69/70 and 101/102 are loose, page 135-136, 239-244, 307/308 and 321/322 are missing. No articles or photos were cut out.
These bound 1941 Nazi art magazines are offered for sale for $185.00
PLUS postage - see options below.
• USPS Priority Mail with tracking $13.95
OR
Media Mail $8.95.
• IF you wish to purchase highly recommended, but optional insurance, add $3.45.
• We will be happy to ship abroad at additional cost. Please inquire.
BOUND 1941 ISSUES OF DIE KUNST IM DEUTSCHEN REICH
NAZI ART MAGAZINE
DIE KUNST IM DEUTSCHEN REICH
ALL ISSUES FOR 1941


The images and the entire text used on this and all other USMBOOKS web pages are the copyrighted property of USM Inc. Those images and the text may be used by others ONLY AFTER completion of a formal international licensing agreement and payment of a licensing fee! It is therefore, illegal for anyone to take any of the material found on USMBOOKS.com and use it for their own purposes without our written permission, irrespective of any excuse they may feel they have for doing so.