The images and the entire text used on this and all other USMBOOKS web pages are the copyrighted property of USM Inc. Those images and the text may be used by others ONLY AFTER completion of a formal international licensing agreement and payment of a licensing fee! It is therefore, illegal for anyone to take any of the material found on USMBOOKS.com and use it for their own purposes without our written permission, irrespective of any excuse they may feel they have for doing so.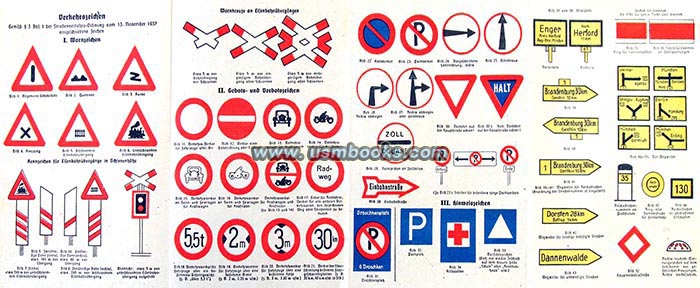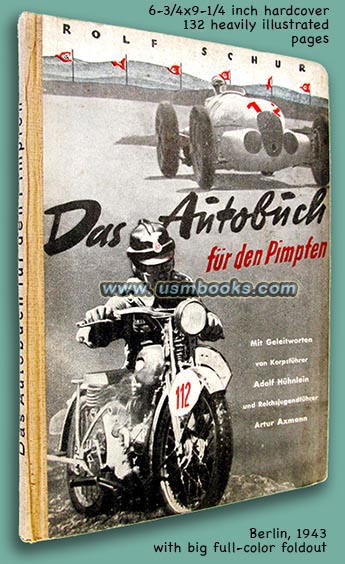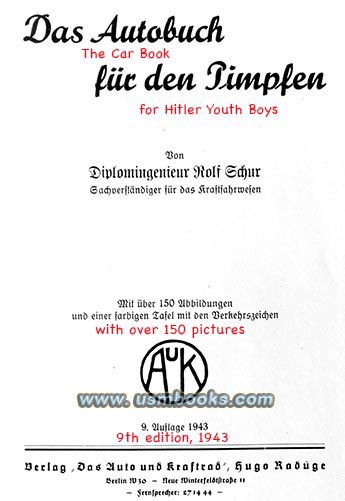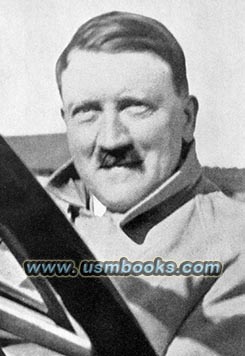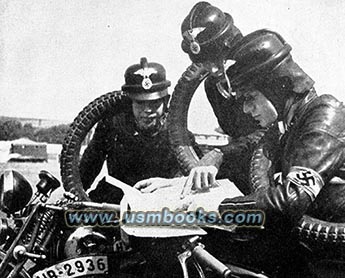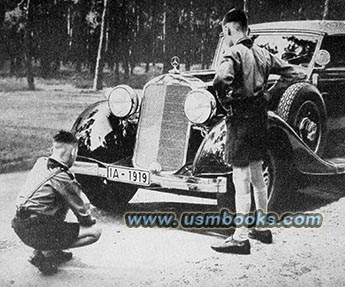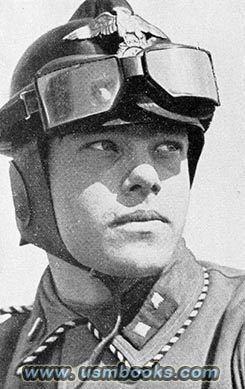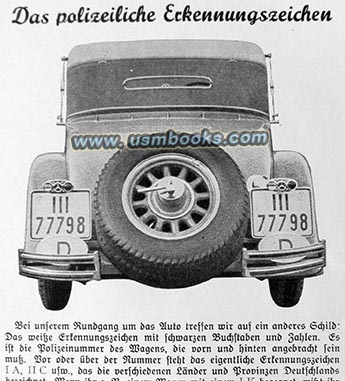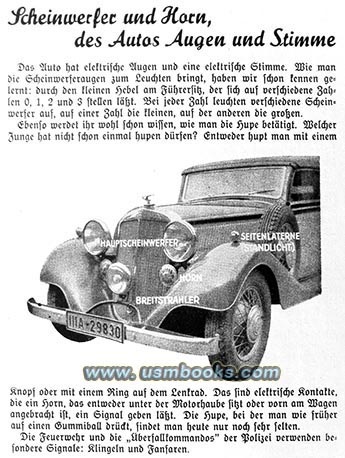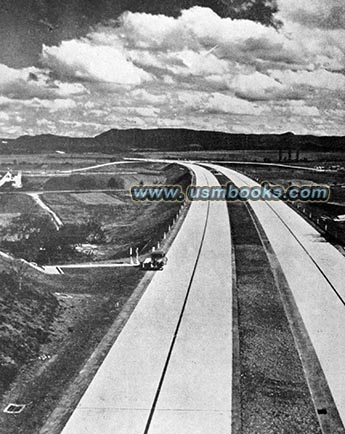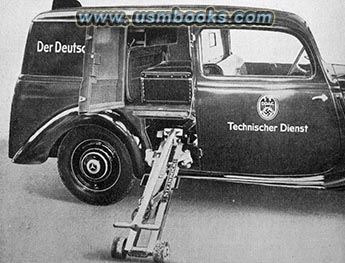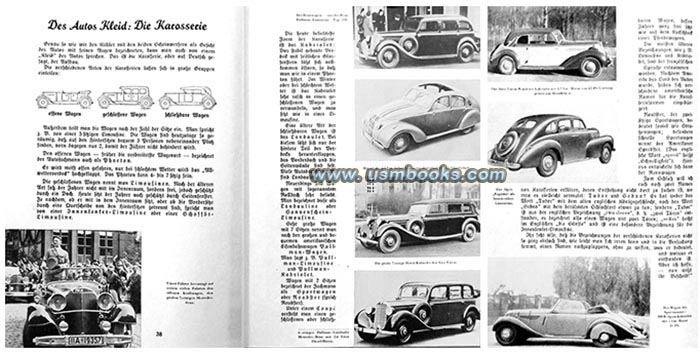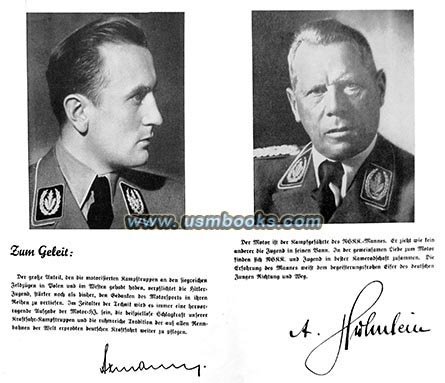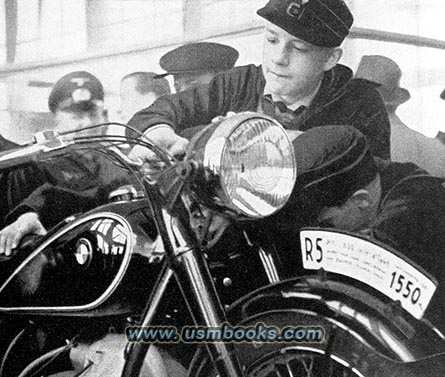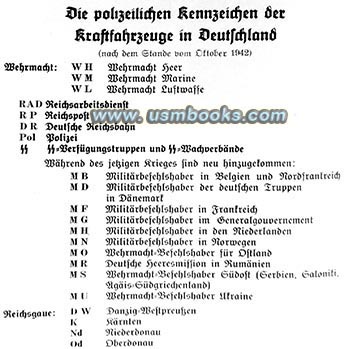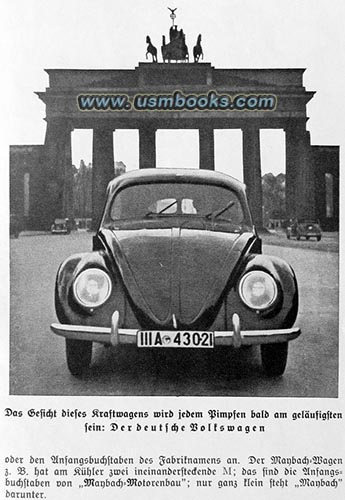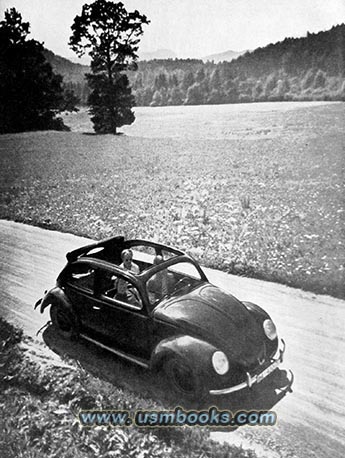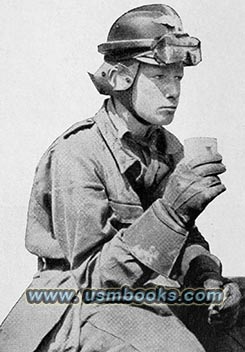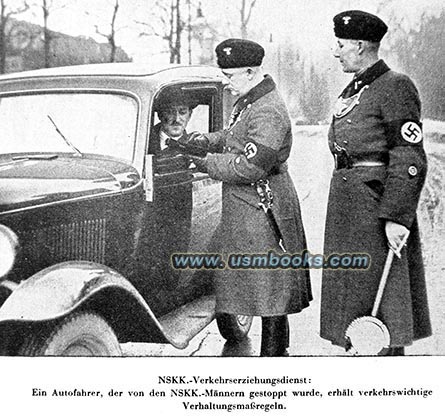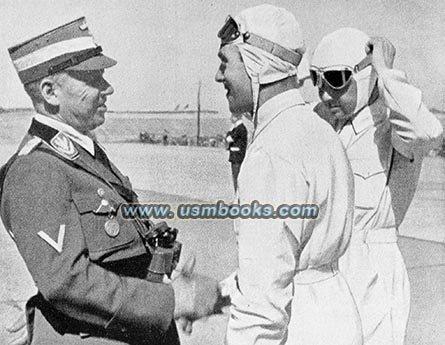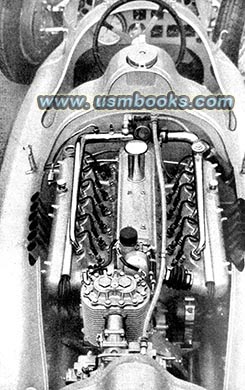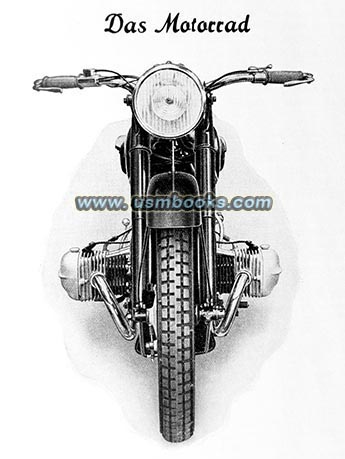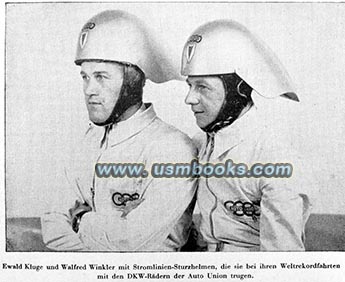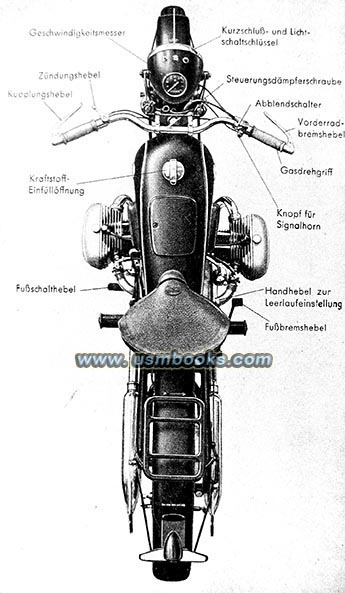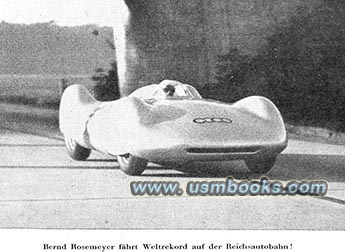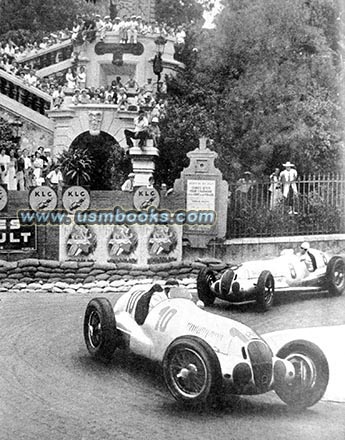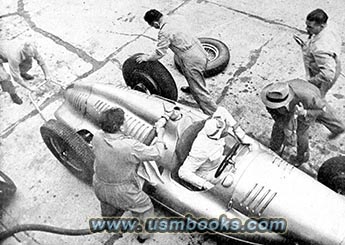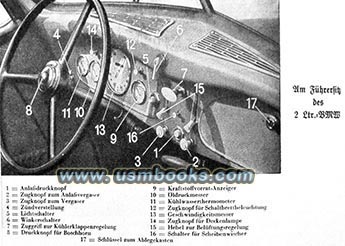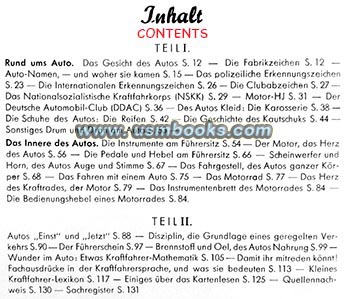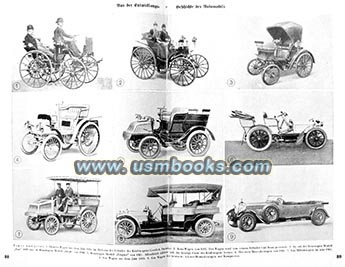 Das Autobuch für den Pimpfen (The Automotive Book for Hitler Youth Boys) by engineer Rolf Schur is a Third Reich educational book written for young Hitler Youth members on the subject of cars, motorcycles and motor racing, that certainly must have succeeded in interesting them in future automobile ownership.
"Imagine the wonderful feeling of being the captain, navigator, mechanic and traveler all at the same time?", it says in the foreword of this heavily illustrated 6-¾ x 9-1/4 inch, 132 page hardcover book. It contains over 150 illustrations and a big colorful fold-out chart of all sorts of Nazi German road signs.
This 9th edition of Das Autobuch für den Pimpfen is dated 1943 and has all the mid-war information and an additional foreword about the reason why the original 1940 edition was republished so often. It turned out that not only did HJ-Pimpfe have an interest in the content, adult members of the NSKK did as well and teachers used it for educational purposes in their classes!
The book starts with a full-page photo of Adolf Hitler sitting in an open car next to his words, "Without cars, without airplanes and without megaphones we would never have conquered Germany!". Then there are short forewords by NSKK-Korpsführer Adolf Hünlein and Reichsjugendführer Artur Axmann accompanied by portrait photos of these two high-ranking Nazis in uniform.
The book covers important things every HJ-Pimpf should know about cars and motorcycles: German car brands and their history (Daimler-Benz, Mercedes-Benz, Audi, Adler, Borgward, BMW, Horch, Opel, NSU, Wanderer, Zündapp and others). A few foreign brands are covered too: Alfa-Romeo, Bugatti, Buick, Chrysler, Fiat, Ford, Citroën, Cadillac, Lancia, Maserati, Morris, Rolls-Royce, Talbot, Willys, Renault, Pontiac, Peugeot, etc.
Other heavily illustrated chapters cover civilian and police license plates (including some obscure ones used by the Germans in occupied countries), club badges, the NSKK and Motor-HJ, the DDAC, Adolf Hitler's Reichsautobahn, and detailed information on automobile engines, tires, brakes, the dashboard, the cooling system of cars, gasoline, car lights, etc. There are tips on driving cars and motorcycles, traffic rules (lots of dos and don'ts), reading maps, distances, and automotive words to know so it would be easy to take part in a conversation about all things automotive! There are chapters on the history of the rubber industry and oil industry, and one called, "the Burning Wish of every Pimpf: the Driving License".
This book also contains great pictures of HJ boys on motorcycles, the KdF-Wagen or Volkswagen, car racing and racing cars, Korpsführer Hühnlein with famous racers Bernd Rosemeyer and Rudolf Caracciola, Hitler in his huge open 7-seat Great Mercedes-Benz, engines and car chassis, oil tankers in Hamburg harbor, a close-up photo of the engine of a powerful Auto-Union race car, Rudolf Caracciola and Manfred von Brauchitsch rowing on the Mediterranean, Oberfeldwebel Georg Meier on his BMW motorcycle, famous auto racer Hermann Lang at home, and much, much more. There is even a picture of Bernd Rosemeyer setting a new world speed record on the Reichsautobahn in the Auto-Union rare car in which he was killed.
Published by Verlag 'Das Auto und Kraftrad' Hugo Radüge in Berlin in 1943, this edition of Das Autobuch für den Pimpfen is complete with the frequently missing color fold-out in very nice used condition. Slight wear to the front cover.
This superb Automotive Book for Hitler Youth Boys is offered for sale
for $195.00 delivered by Media Mail in the continental USA.


USM book #313
• IF you prefer Priority Mail shipping with USPS Tracking add $6.80.
• IF you wish to purchase highly recommended, but optional insurance, add $3.50.
• We will be happy to ship abroad at additional cost. Please inquire.
HEAVILY ILLUSTRATED 1943 HITLER YOUTH CAR AND MOTORCYCLE BOOK
DAS AUTOBUCH
FUER DEN PIMPFEN,
A RARE HEAVILY ILLUSTRATED
AUTOMOTIVE BOOK FOR HITLER YOUTH BOYS