The images and the entire text used on this and all other USMBOOKS web pages are the copyrighted property of USM Inc. Those images and the text may be used by others ONLY AFTER completion of a formal international licensing agreement and payment of a licensing fee! It is therefore, illegal for anyone to take any of the material found on USMBOOKS.com and use it for their own purposes without our written permission, irrespective of any excuse they may feel they have for doing so.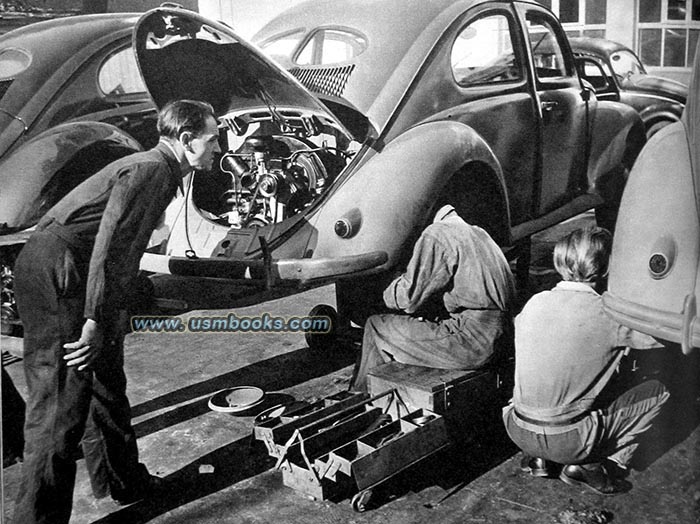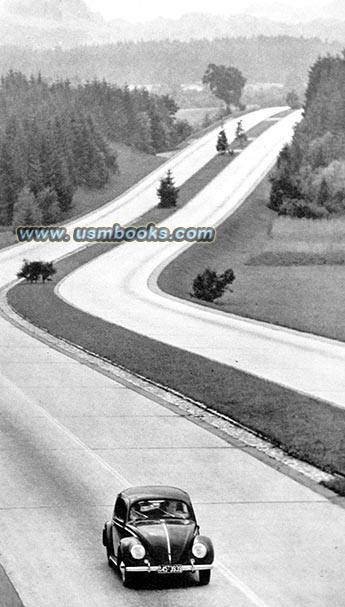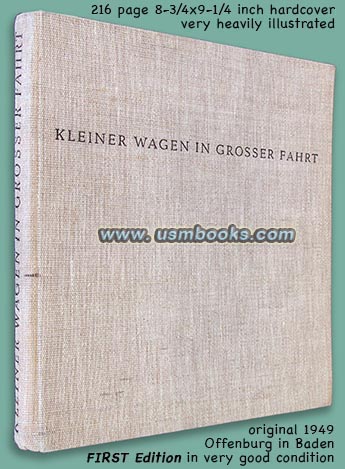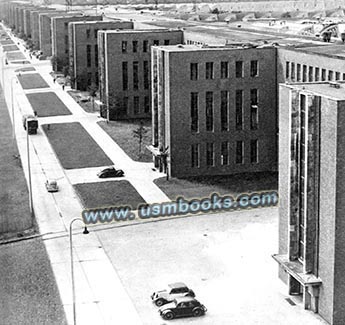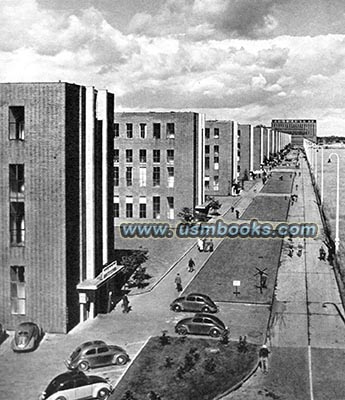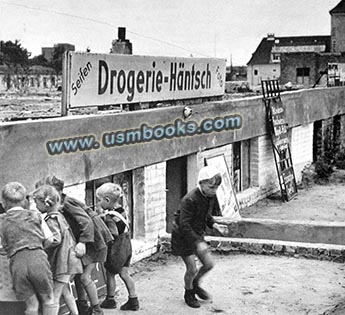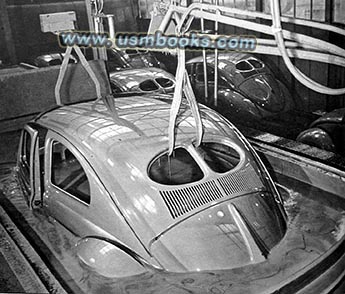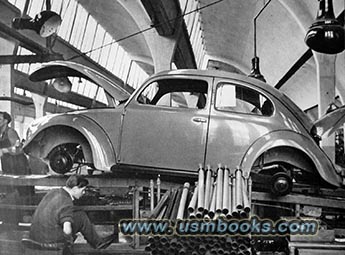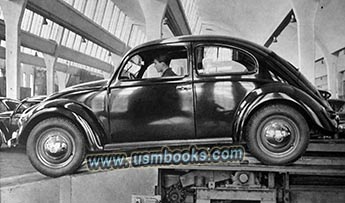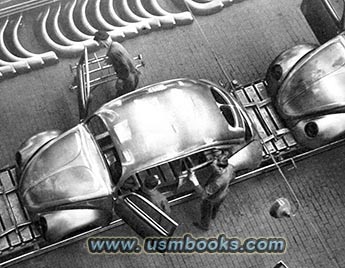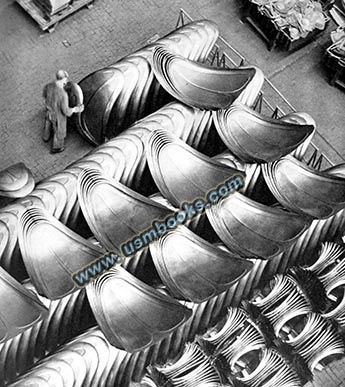 Author Heinz Todtmann and photographer Alfred Tritschler drove a Volkswagen through Germany and photographed their VW in alpine scenery, with animals and historic buildings and documented their experiences, and their text mentions the rubble they encountered in many places en route. Both were clearly proud of the rebirth of Hitler's Volkswagen from the rubble of World War II.
This is an excellent FIRST EDITION linen hardcover example of Kleiner Wagen in Großer Fahrt - Ein Erlebnisbericht (Small Car in a Large Journey - A Report about the Experience), a heavily illustrated book by author Heinz Todtmann and photographer Alfred Tritschler about the famous KdF Wagen or Volkswagen, widely known now as the VW. The book covers the car, its origins, the city and factory where it was built, as well as the people that built it and those who drive it. It is dedicated to everybody that cooperated in making the VW Käfer (Beetle) a German symbol but they did not mention Adolf Hitler or Dr. Ley by name.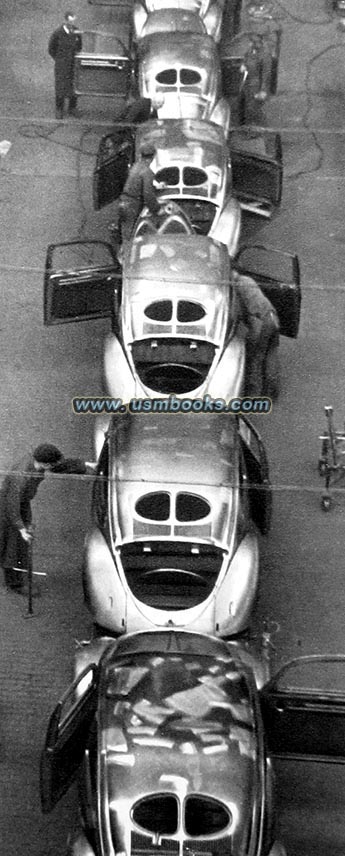 What makes this 8-¾ x 9-¼ inch, 216 page book interesting is that is was written only four years after Germany's surrender and published in 1949, less than five years after the end of World War II.
The only subject of the book is one of Adolf Hitler's best-known 'inventions' or pet projects but he is never pictured or mentioned!
Kleiner Wagen in Großer Fahrt covers the Third Reich beginnings of the Volkswagenwerk bei Fallersleben in text and with pictures taken before and during the Third Reich. Until 1937 Wolfsburg was a quiet, sleepy town but the huge KdF factory changed all that. There are photos of the Volkswagenwerk bei Fallersleben, housing for the workers, as well as the Nazi factory complex in rubble in 1945. It continues with children or workers playing on the grounds of the factory and with its rebuilding after World War II. By the year 1949 nine thousand people were already employed at the "new" VW factory. Because so many German men were killed in the service during the war, many of the workers were women and 375 were apprentices.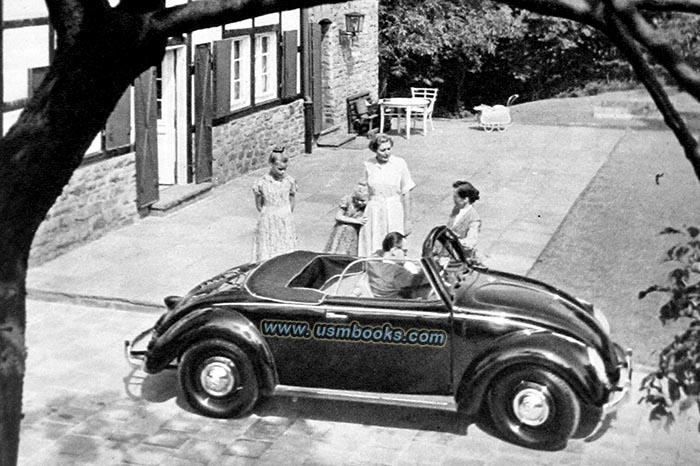 As the industrial area was heavily bombed the last years of the war, the housing for employees in the late 1940s was the Nazi era Reichsarbeitsdienst type barracks, and there are photos of the inhabitants and the chickens, geese and goats they kept to supplement the limited food available in stores, which were also in barrack type buildings.
Wages, working hours and production statistics are covered, and there are many photos of the modern assembly line, research, inspection, driving on the deserted Autobahn, VW repair shops at gas stations, etc. from the days before "geniuses" at Volkswagen decided to cheat on engine performance data.

There are also photos of heavy industrial facilities in the Ruhr where material was produced for the manufacture of the VW. Factory chimneys spewing dark fumes - an environmental nightmare!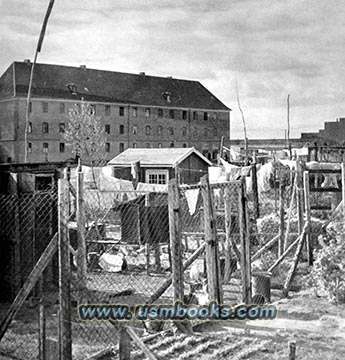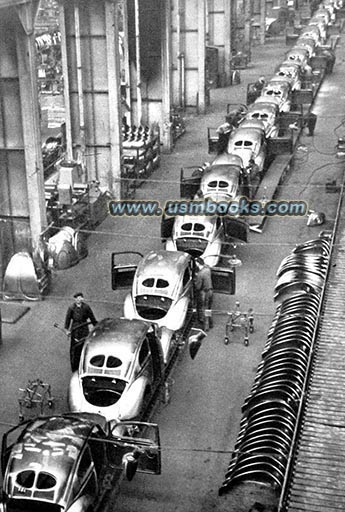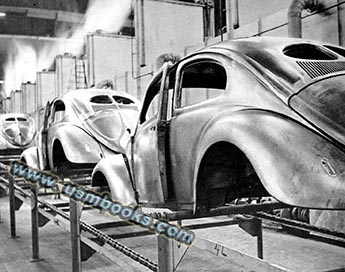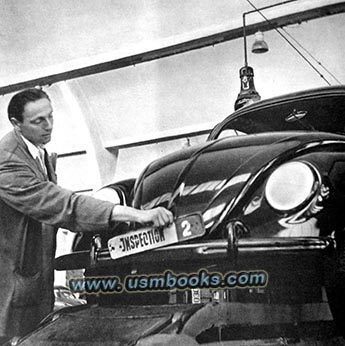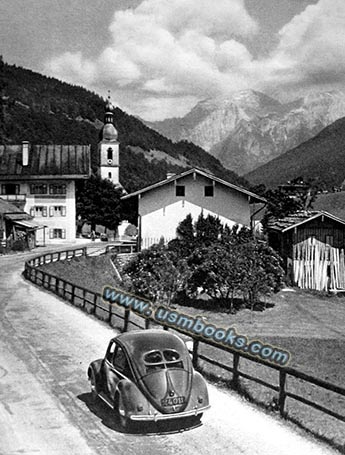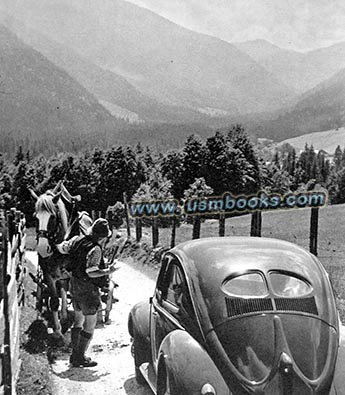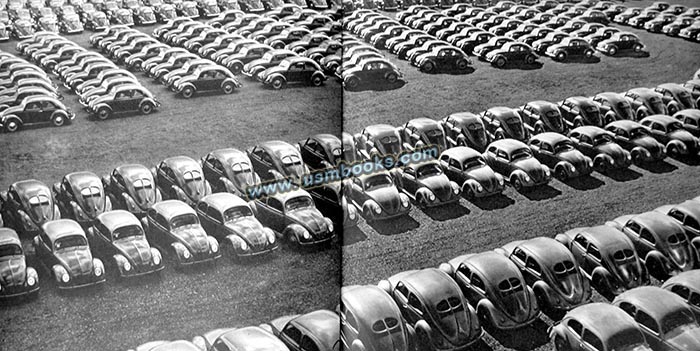 Published in 1949 by Verlag Dr Franz Burda of Offenburg in Baden, this FIRST EDITION (of only 20,000 books) hardcover example is complete and in very good condition. There is a name of the book's first owner written on the front flyleaf. If that name had not been there we would have thought the book had never been opened!
This rare Volkswagen photo book is **SOLD**.


USM book #776
• IF you prefer Priority Mail shipping with USPS Tracking add $7.25.
• IF you wish to purchase highly recommended, but optional insurance, add $3.50.
• We will be happy to ship abroad at additional cost. Please inquire.
WONDERFUL GERMAN PHOTO BOOK ABOUT THE VW VOLKSWAGEN
A RARE 1949 GERMAN PHOTO BOOK COVERING THE HISTORY OF HITLERs KdF WAGEN AND THE REBIRTH OF THE VOLKSWAGEN FACTORY AND THE CAR AFTER WORLD WAR II