The images and the entire text used on this and all other USMBOOKS web pages are the copyrighted property of USM Inc. Those images and the text may be used by others ONLY AFTER completion of a formal international licensing agreement and payment of a licensing fee! It is therefore, illegal for anyone to take any of the material found on USMBOOKS.com and use it for their own purposes without our written permission, irrespective of any excuse they may feel they have for doing so.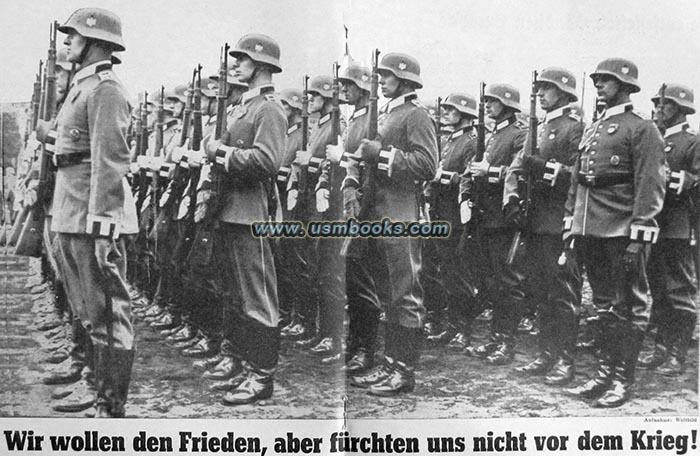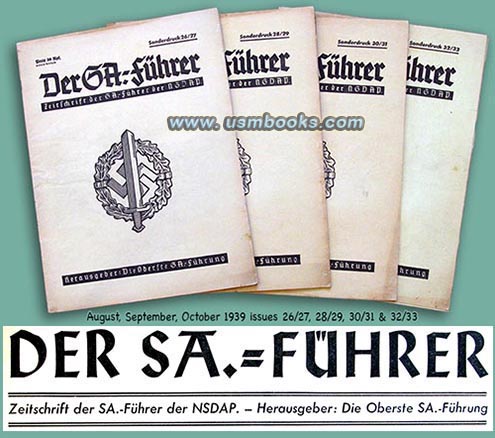 Offered for sale on this USMBOOKS web page is a lot of four rare Nazi photo magazines called Der SA-Führer, Zeitschrift der SA-Führer der NSDAP published by the Nazi publishing house Zentralverlag der NSDAP Franz Eher Nachfolger of Munich. The "SA Leader" magazines measure 8-¾ x 11-7/8 inches and SA-Brigadeführer Friedrich Joachim Klähn of the Oberste SA-Führung in Munich was responsible for the content.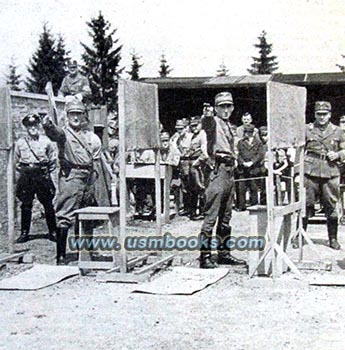 These four consecutive SA Leadership magazines are from the historic period just prior to and during the Nazi invasion of Poland in the fall of 1939 and contain many photographs not published elsewhere. They are:

Issue August 1939 (Sonderdruck 26/27) has 48 pages and articles about Danzig and the Problem of the Polish Corridor, the 25th Anniversary of the Start of World War I, Our German Ancestors, Albrecht von Wallenstein, and a section called "News from the Front". This issue of Der SA-Führer contains photos of central Danzig, Gauleiter Albert Forster, the German-Polish border, Wehrmacht troops (with the caption, "We want Peace, but are not Afraid of War!"), heroic bronze sculptures by Wilhelm Goebbel owned by the Führer, German World War I soldiers, Dr. Fritz Todt (wearing an SA uniform) at the Westwall, SA shooting competition Zella-Mehlis and full-page portraits of SA-Sturmführer Oberingenieur Otto Grießing (designer of the Volksempfänger or People's Radio) and SA-Obergruppenführer Franz Schwede-Coburg. In very nice used condition.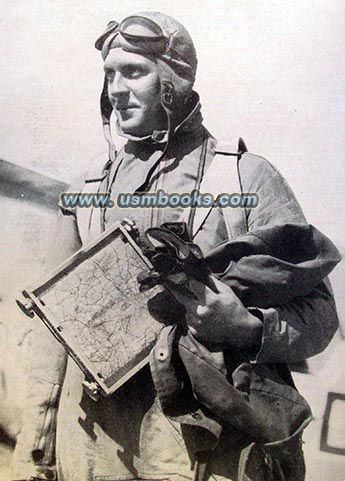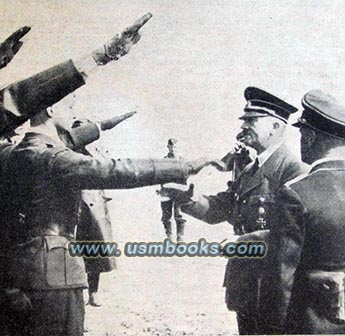 Issue September 1939 (Sonderdruck 28/29) has 40 pages and articles about the National Socialist Idea, Hitler's Weapons, the River Oder and Ural Mountains as Polish Border, Tradition and Revolution, the Battle for Freedom, and World War I Volunteers. This issue of Der SA-Führer contains photos of the Stockturm and other historical buildings in Danzig, Wehrmacht officers, soldiers and horses in Poland, Marienburg, members of the Hitler Youth helping with the harvest, Standarte 'Gerhard Wagner', as well as many patriotic quotes by Adolf Hitler. In very nice, little used condition.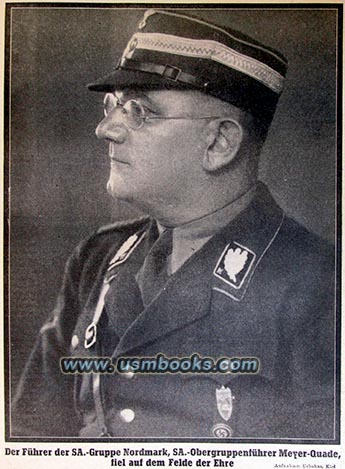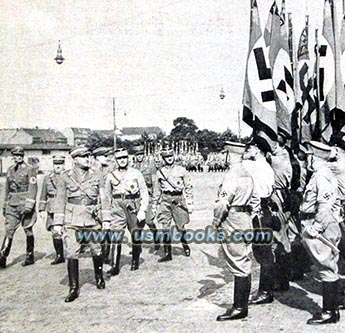 Issue September 1939 (Sonderdruck 30/31) has 40 pages and articles about the Invasion of Poland, the New Political Situation, Letters from the Homeland, Frederick the Great in the East, Graudenz as well as many patriotic quotes by Adolf Hitler. The first photo is a full-page portrait of SA-Obergruppenführer Joachim Meyer-Quade, Führer der SA Gruppe Nordmark who had died during the invasion of Poland. The magazine also has photos of destruction in Poland by 'Polish Bandits', Wehrmacht troops on the move in Poland, German women and girls with Wehrmacht soldiers at the German-Polish border, Hitler and his Generals visiting the troops in Poland, the funeral of policeman SA-Rottenführer Josef Wessel in Danzig (shot by a Polish band of murderers),a Luftwaffe pilot with all his gear, the KdF ship 'Wilhelm Gustloff' and Danzig decorated with Nazi swastika flags. In very nice, little used condition.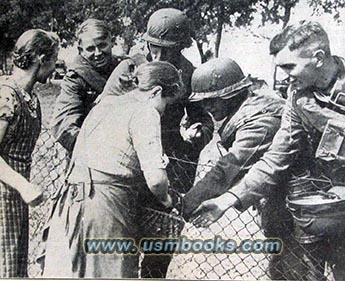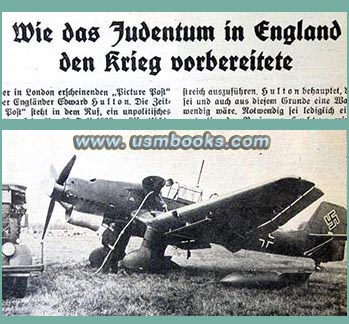 Issue October 1939 (Sonderdruck 32/33) has continued news about Der Feldzug in Polen, as well as articles about Hitler in Danzig, England's False promises, West Prussia, the Participation of SA Men during the Liberation of Danzig, How British Jews Prepared the War, and contains photos of Hitler surrounded by many high-ranking Nazis including Reichsführer-SS Himmler, Hitler at the Reichstag, Generaloberst von Brauchitsch, Wehrmacht troops entering Warsaw, Wehrmacht Infantry and Engineers during the Battle, etc. The first 3 pages of this issue of Der SA-Führer are loose and 2-½ of the last 3 pages were torn out. The three other issues are complete - 154 pages total. Rare!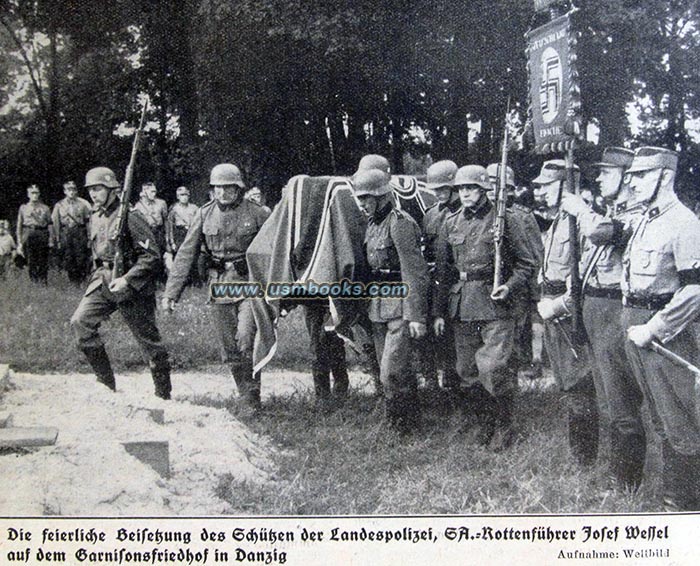 In the context of these magazines it should be mentioned that in the aftermath of the German and Soviet invasion of Poland in 1939 (two-fifths went to Germany and three-fifths of Poland went to the Soviet Union), the British and French governments declared war on Nazi Germany but not on the Soviet Union! That action is still one of the great unexplained mysteries of World War II!
This lot of four rare 1939 Der SA-Führer magazines is offered for sale
for $95.00 delivered by Media Mail in the continental USA.

• IF you prefer faster and safer Priority Mail shipping with USPS Tracking add $7.45.
• IF you wish to purchase highly recommended, but optional insurance, add $3.25.
• We will be happy to ship abroad at additional cost. Please inquire.
DER SA-FÜHRER - 4 VERY RARE NAZI SA LEADERSHIP MAGAZINES
AUGUST - OCTOBER 1939
FOUR
ORIGINAL 1939
ISSUES OF THE
RARE HEAVILY
ILLUSTRATED NAZI
MAGAZINE
DER SA-FÜHRER
(THE SA LEADER)