The images and text used on this and all other USM web pages are the copyrighted property
of USM Inc. Those images and the text may be used by others ONLY AFTER completion
of a formal international licensing agreement and payment of a licensing fee!
This very rare 1938 Wilhelm Gustloff Foundation book is **SOLD**.


USM book #511
• IF you prefer Priority Mail shipping with USPS delivery confirmation add $6.95.
• IF you wish to purchase highly recommended, but optional insurance, add $5.95.
• We will be happy to ship abroad at additional cost. Please inquire.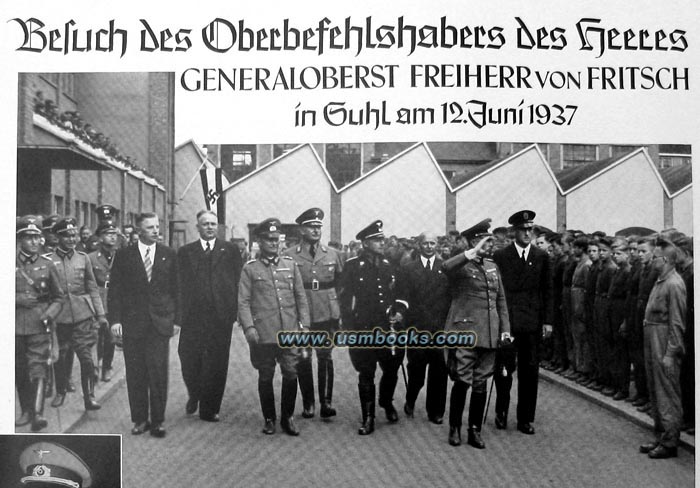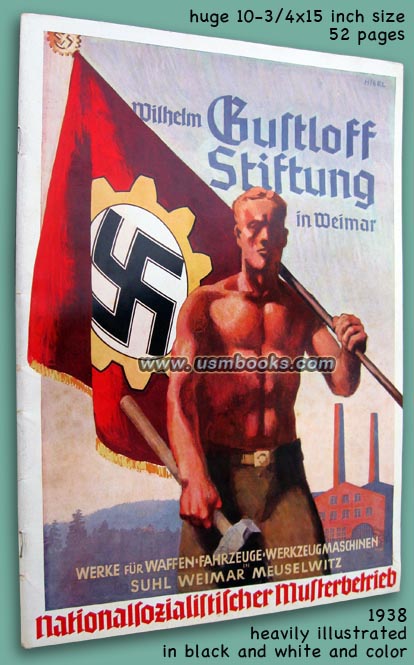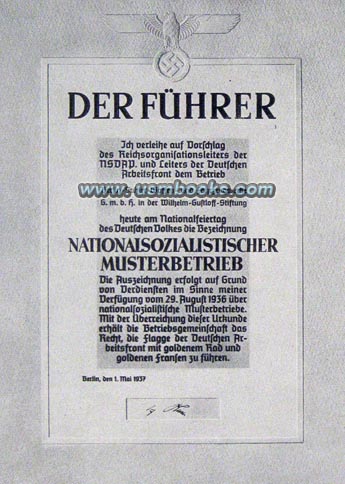 The old Jewish company Simson in Weimar was taken over by the Nazis because Jews were not allowed to own companies which manufactured weapons in Germany. The company was renamed for a Swiss martyr, Wilhelm Gustloff and expanded to include other enterprises in Thuringia under the auspices of the Gauleiter and Reichsstatthalter Fritz Sauckel and protected as a foundation. It grew to be a company that specialized in weapons, vehicles, motorcycles, bicycles and factory machinery with manufacturing facilities in Suhl, Weimar and Meuselwitz.
The Gustloff Werke was the operator of the armaments works within Konzentrationslager Buchenwald or Buchenwald Concentration Camp north of Weimar. On 30 January 1938 the entire Wilhelm Gustloff Stiftung and its associated factories were selected as a National Socialist Musterbetrieb or Model Nazi Enterprise and a great celebration was held in Weimar in honor of the selection.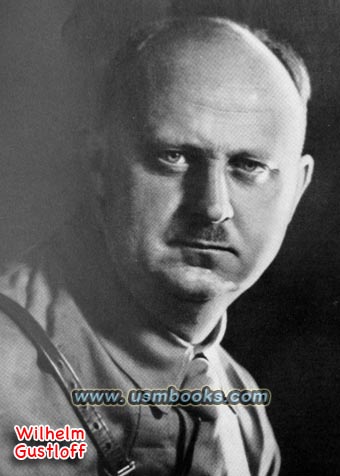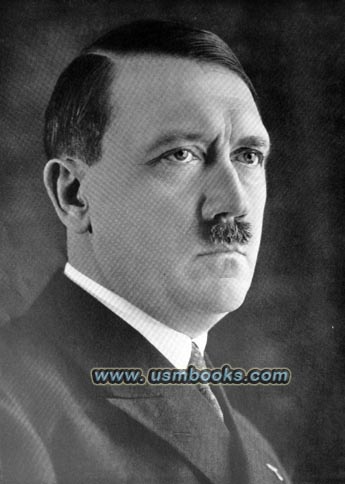 This big 10-3/4 x 15 inch, 52 page color and black & white oversized publication was distributed at the time of the Musterbetrieb selection. It is an extremely fine and rare example of the Musterbetrieb process in Nazi Germany and the importance of the Gustloff company as a German industrial enterprise.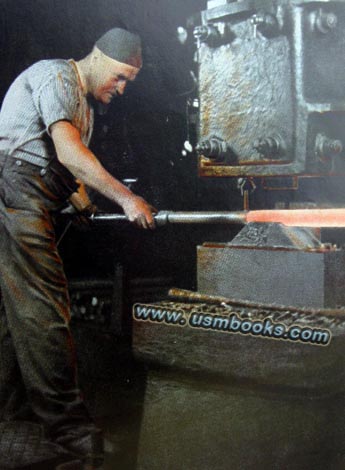 The book naturally begins with full-page photos of Adolf Hitler, Fritz Sauckel and a half-page portrait of Wilhelm Gustloff. There are photos and explanations of what a terrible company it was when controlled by the Jewish doctor Julius Simson and his brother Arthur who are both pictured. There are then pictures and documents connected to the nationalization and socialization of the company as the Wilhelm Gustloff Stiftung.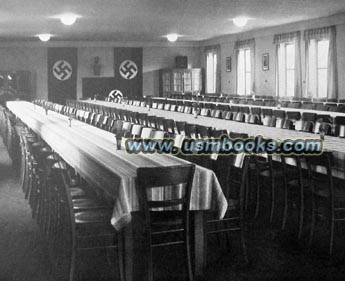 The book goes on to explain how with careful Nazi planning,
Siedlunge
or villages for the workers were built and the factories modernized and updated. New schools and new opportunities were provided for the children of the Gustloff workers. As the enterprise grew and was modernized, production increased greatly and the whole operation was selected as a perfect example of a
National Socialist Musterbetrieb
.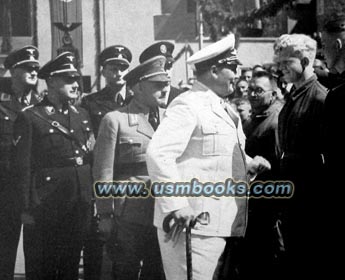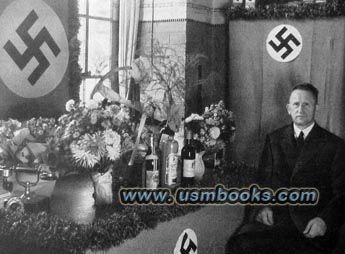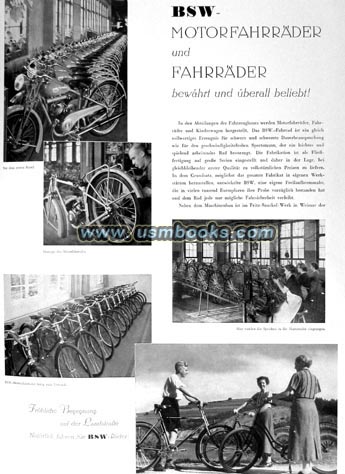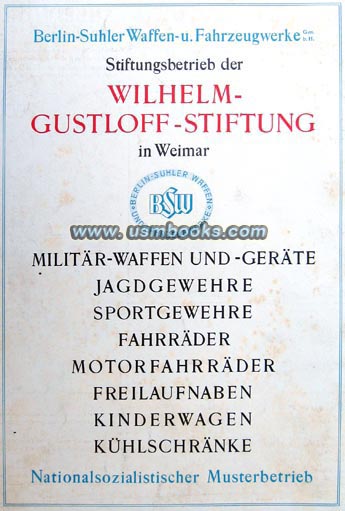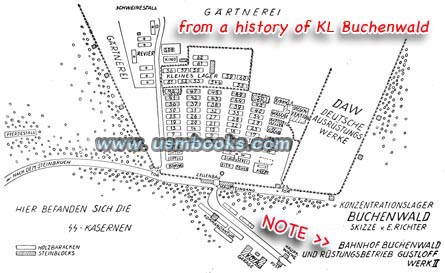 Selection as a Model Nazi Enterprise was the highest honor any corporation could achieve in Nazi Germany. This book is a rare insight into the Nationalsozialistischer Musterbetrieb process and awarding of that honor in Nazi Germany.

Museum quality material in very good used condition!
NAZI GUSTLOFF MUSTERBETRIEB APPOINTMENT MEMORIAL BOOK
THE RARE ORIGINAL MEMORIAL BOOK PUBLISHED FOR THE APPOINTMENT OF THE WILHELM GUSTLOFF STIFTUNG IN WEIMAR AS A NATIONAL-SOZIALISTISCHER MUSTERBETRIEB
OR A MODEL NAZI ENTERPRISE
This USM Books website is Copyright © 2013 by USM, Inc., and the text and images on it are fully protected by international copyright law. It is therefore, illegal for anyone to take any of the material found here and use it for their own purposes without our written permission, irrespective of any excuse they may feel they have for doing so.