The images and the entire text used on this and all other USMBOOKS web pages are the copyrighted property of USM Inc. Those images and the text may be used by others ONLY AFTER completion of a formal international licensing agreement and payment of a licensing fee! It is therefore, illegal for anyone to take any of the material found on USMBOOKS.com and use it for their own purposes without our written permission, irrespective of any excuse they may feel they have for doing so.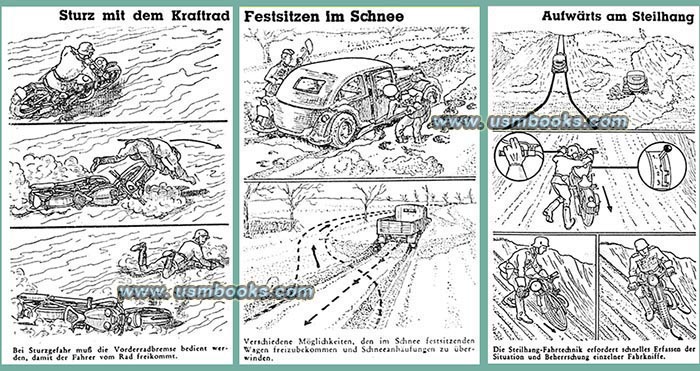 Taschenbuch der Fahrtechnik is a heavily illustrated 120-page Nazi automotive and traffic manual by Wolf A. Doernhoeffer (technical advisor of the NSKK Motor-Standarte M34) with 160 illustrations, published in 1943 by NSKK-Transportgruppe Todt.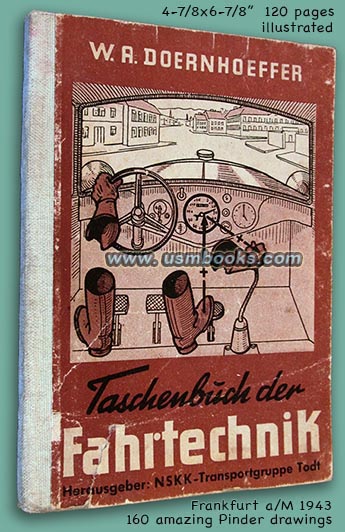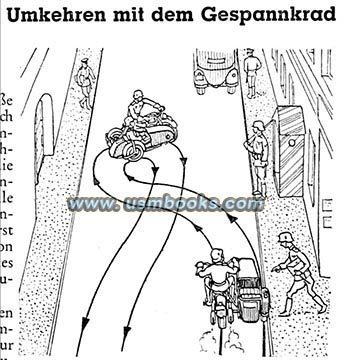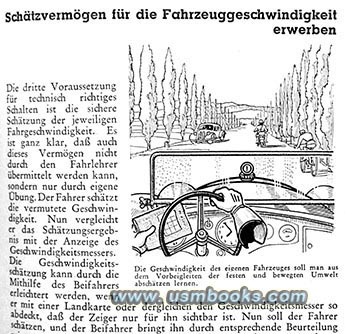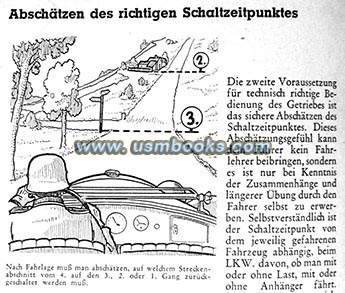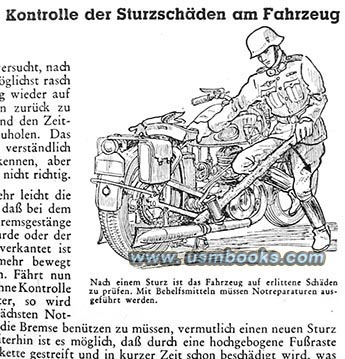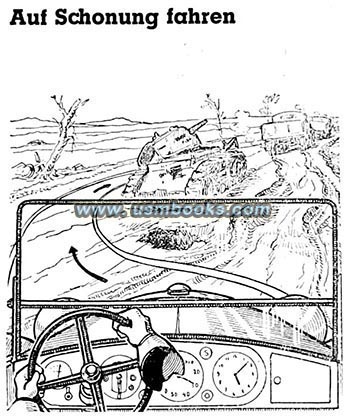 This superb 4-7/8 x 6-7/8 inch Third Reich pocket manual explains and illustrates how to operate cars, trucks and motorcycles, how brake systems work, proper seat and saddle adjustment, how to shift a car (including double-clutching) or motorcycle, suspension, tire pressure, how to change a tire, how to be a considerate member of traffic, how to estimate speed, drive through curves and back up, the proper way to drive out of an underground garage, to change lanes, park, and how to drive up hill, rules for driving on the Reichsautobahn, how to drive in a military column, precautions for driving during snow, fog or rain, in mud,etc., etc. There are also several pages covering how to avoid accidents and injury if you drive a motorcycle.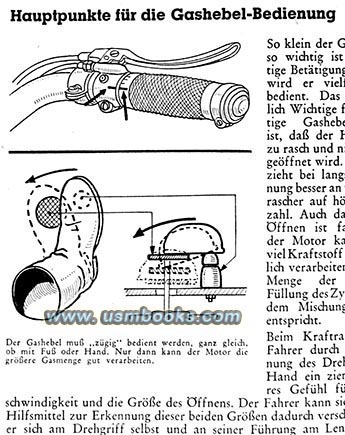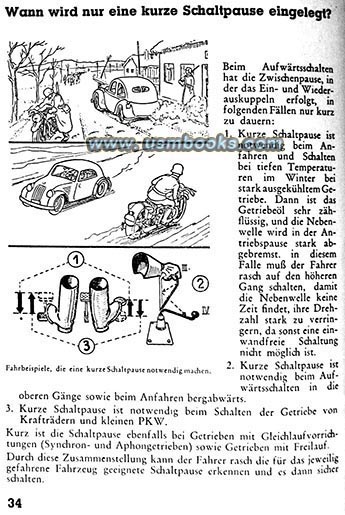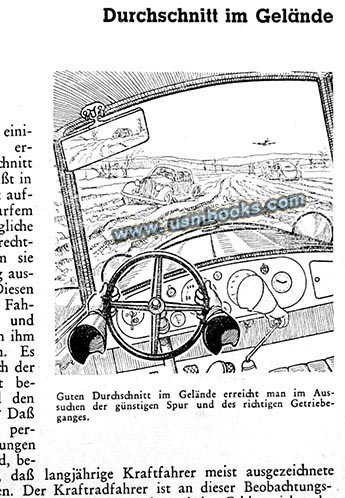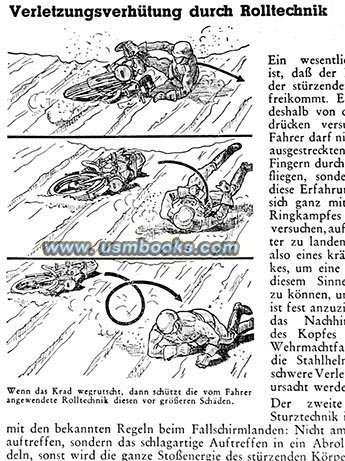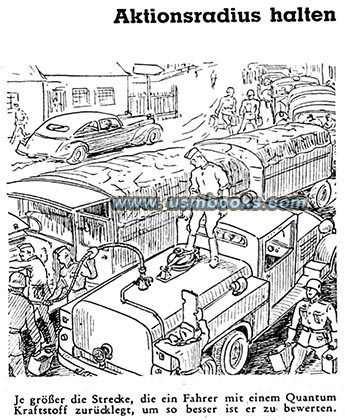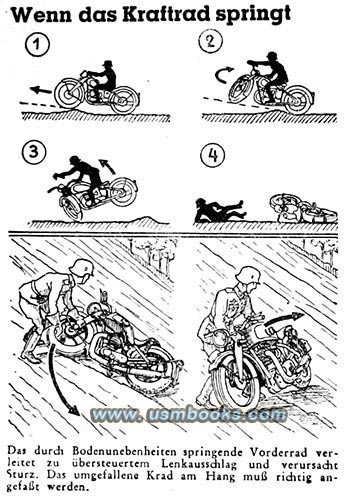 The superb illustrations are by engineer L.H. Pinder and use the unusual but very effective technique of "hollow" gloves and boots! They are very beautifully done and the detail of vehicles, uniforms, parts and accessories, etc. is amazing. Many of the them show members of the Wehrmacht.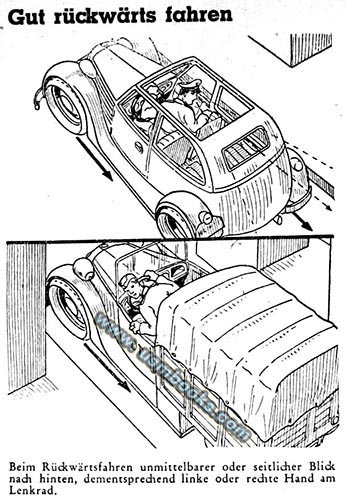 This original 1943 example of Taschenbuch der Fahrtechnik is complete and in nice used condition.
This 1943 NSKK military traffic manual is **SOLD**


USM book # 753
• IF you prefer Priority Mail shipping with USPS Tracking add $6.50.
• IF you wish to purchase highly recommended, but optional insurance, add $2.95.
• We will be happy to ship abroad at additional cost. Please inquire.
SUPERBLY ILLUSTRATED 1943 NSKK MILITARY TRAFFIC MANUAL
TASCHENBUCH DER FAHRTECHNIK - 1943 NAZI POCKET MANUAL OF DRIVING TECHNIQUES, ACCIDENT PREVENTION, TRAFFIC RULES FOR MILITARY DRIVERS