The images and text used on this and all other USM web pages are the copyrighted property
of USM Inc. Those images and the text may be used by others ONLY AFTER completion
of a formal international licensing agreement and payment of a licensing fee!
This Nazi unit history of the Wehrmacht 73. Infanterie-Division is offered
for sale for $195.00 delivered by Media Mail in the continental USA.


USM book # 423
• IF you prefer Priority Mail shipping with USPS delivery confirmation add $6.95.
• IF you wish to purchase optional insurance, add $3.75.
• We will be happy to ship abroad at additional cost. Please inquire.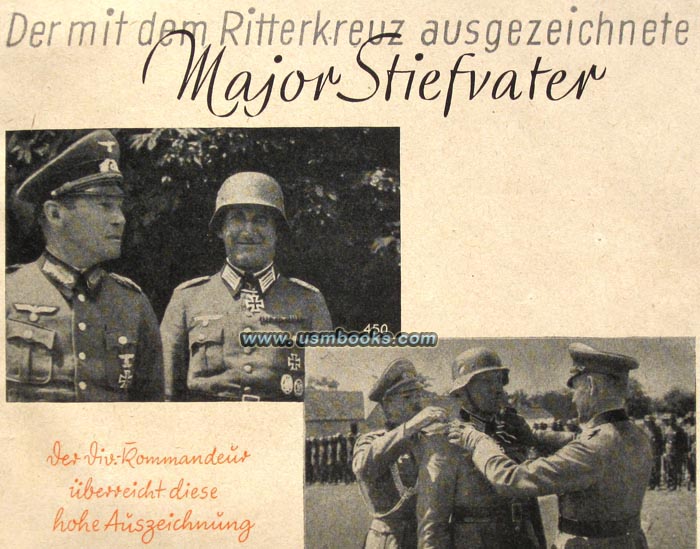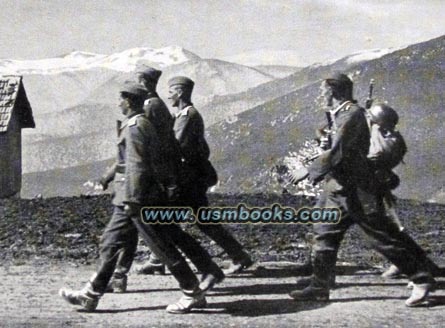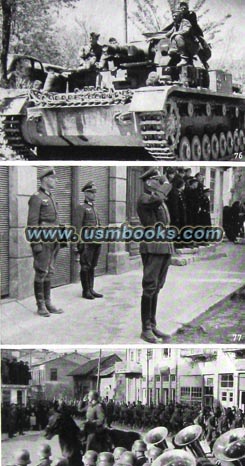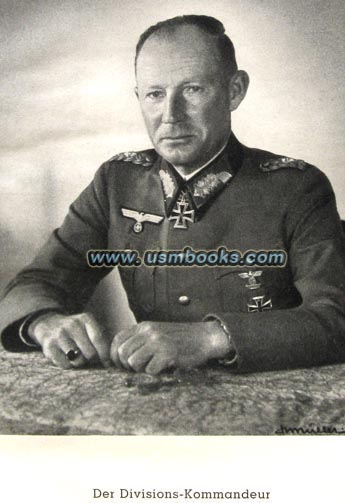 This is a very nice example of the official unit history of the German 73rd Infantry Division and their 1941 campaign through the Balkans to Greece called Der Südostfeldzug einer fränkischen Infanterie-Division, Bildbericht vom Balkanfeldzug or the Southeast Campaign of a Franken Infantry Division, Documentary from the Balkan Campaign. The book was published by the Service Office of Feldpost number 23578 Detachment Ic. and printed in Nürnberg probably in 1942.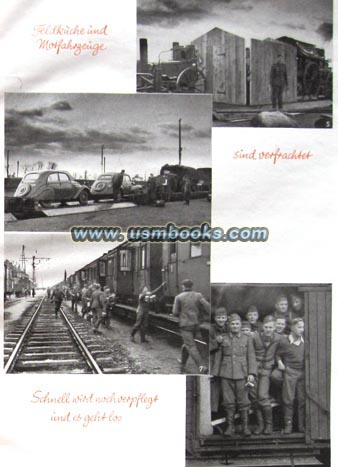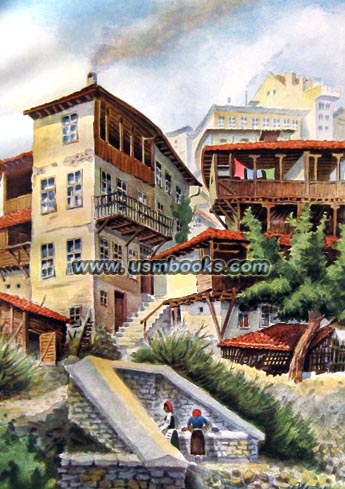 Under the command of General der Infanterie Bruno Bieler, the unit left western Germany aboard trains for southeastern Europe and undertook a very rigorous campaign from the Carpathian Mountains to the Gulf of Corinth, covering much of Yugoslavia, Rumania and Greece. The 8-1/2 x 12 inch hard cover book contains little text but over 450 photographs of the men, commanders, equipment, combat and rest areas of the German Forces during the campaign.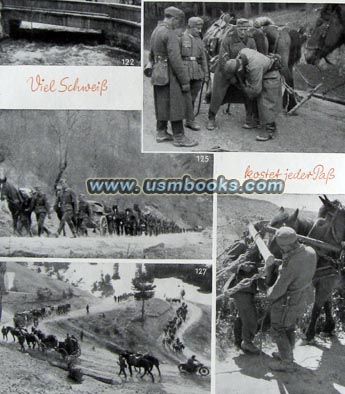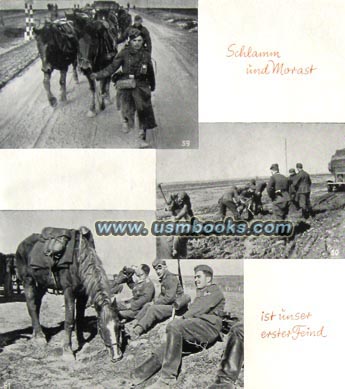 There are also pictures of the indigenous people, German cemeteries, captured prisoners and equipment, and some of the heroes of the unit including Major Hermann Stiefvater who won the Knights Cross of the Iron Cross during the campaign. In many ways an excellent example of what a unit history ought to be.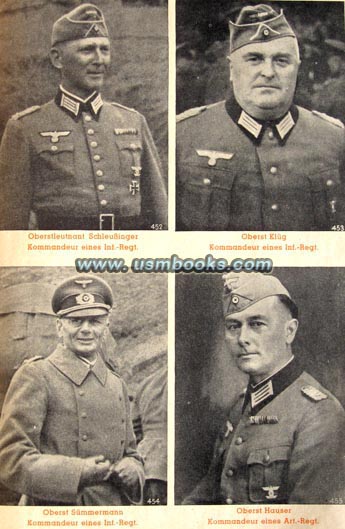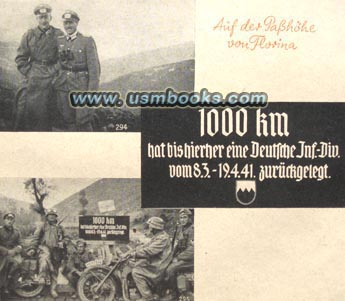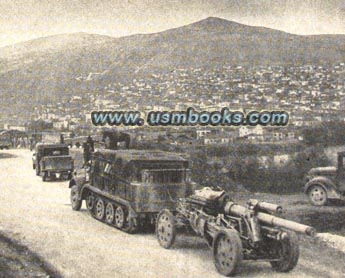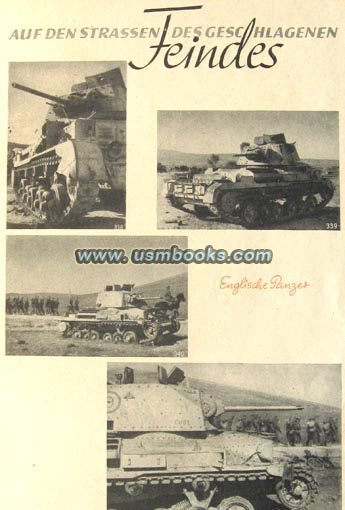 The first half of this book and all of the color plates are printed on fancy, very white finished paper while the last half of the book is printed on lower quality paper which has yellowed somewhat. Other than a little discolorations to portions of the white front cover, the book is nice and tight and in very nice used condition.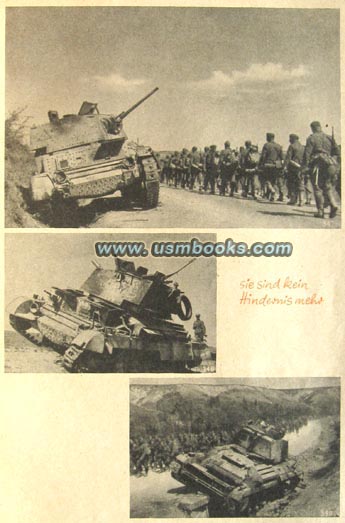 NAZI 73RD INFANTRY DIVISION UNIT HISTORY BALKANS AND GREECE
AN EXCELLENT 450 PICTURE
NAZI UNIT HISTORY OF
THE WEHRMACHT
73RD INFANTRY DIVISION
IN SOUTHEASTERN EUROPE
IN 1941
This USM Books website is Copyright © 2012 by USM, Inc., and the text and images on it are fully protected by international copyright law. It is therefore, illegal for anyone to take any of the material found here and use it for their own purposes without our written permission, irrespective of any excuse they may feel they have for doing so.