The images and the entire text used on this and all other USMBOOKS web pages are the copyrighted property of USM Inc. Those images and the text may be used by others ONLY AFTER completion of a formal international licensing agreement and payment of a licensing fee! It is therefore, illegal for anyone to take any of the material found on USMBOOKS.com and use it for their own purposes without our written permission, irrespective of any excuse they may feel they have for doing so.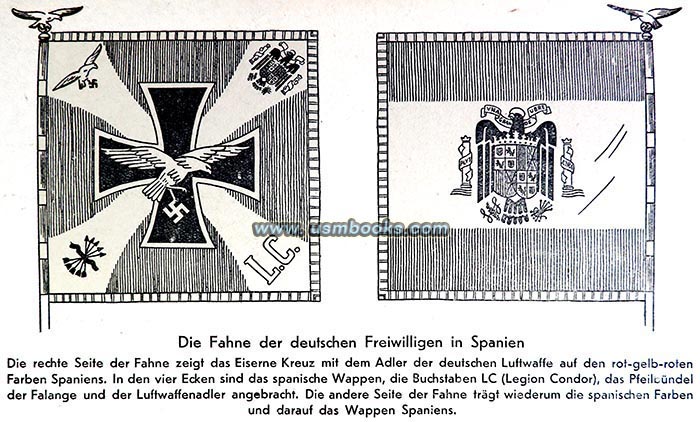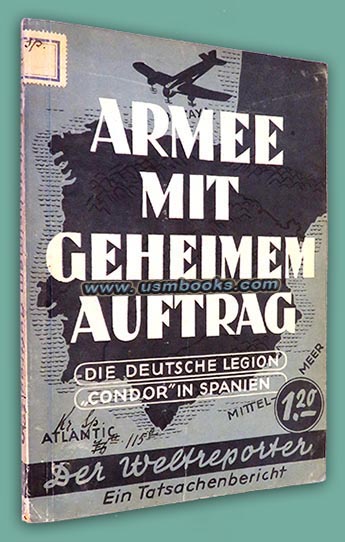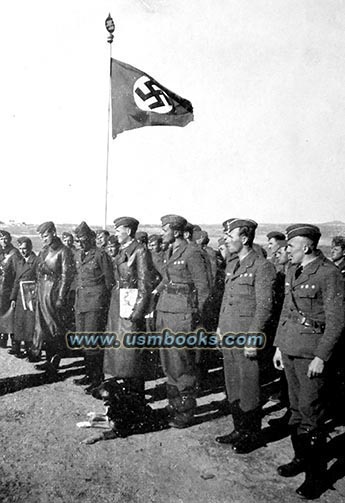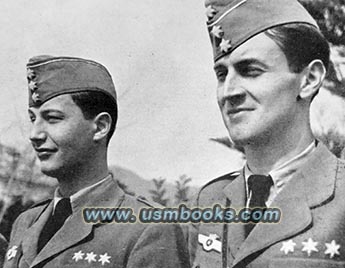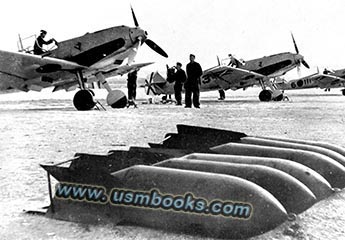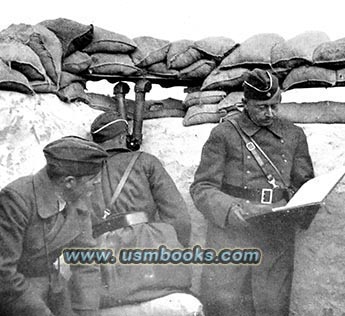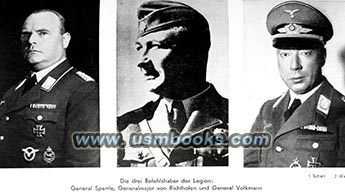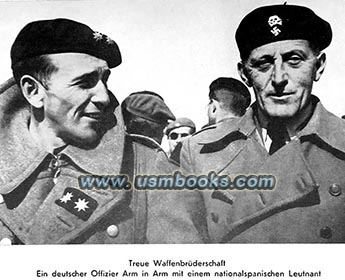 There are photos in this book of General Sperrle, Generalmajor von Richthofen and General Volkmann , the three leaders of the Condor Legion (directly above), Generalmajor von Richthofen with General Franco, Spanish Infantry, German Artillery, battle scenes and even a photo of Generalfeldmarschall Hermann Göring handing out the Spanienkreuz, a medal especially created for the Spanien-Kämpfer.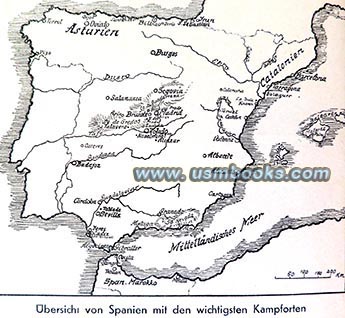 Armee mit geheimen Auftrag: die deutsche Legion Condor in Spanien (Army with a Secret Mission - the German Condor Legion in Spain) by Rudolf Stache is an illustrated Nazi book published to tell the story of the heroic German volunteers that fought in the Civil War in Spain. General Franco asked for help in his fight against the Communists, and German civilians answered the call and went to Spain in the summer of 1936.
This 92-page, 5-¾ x 8-¼ inch softcover book tells the story of their journey to Spain, the logistics of getting German military equipment to Spain, pilots of the Legion Condor in action in Spain, their opponents, the heat, the hostile international press, the first German casualty Leutnant Kolbitz, the Battle for Madrid, and the last day of battle, 28 March 1939. Viva Hitler! Viva Alemania!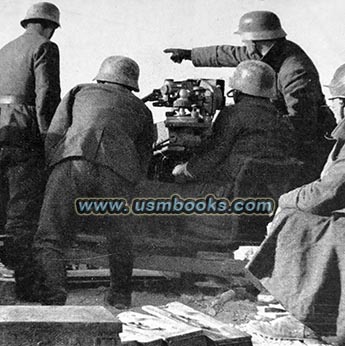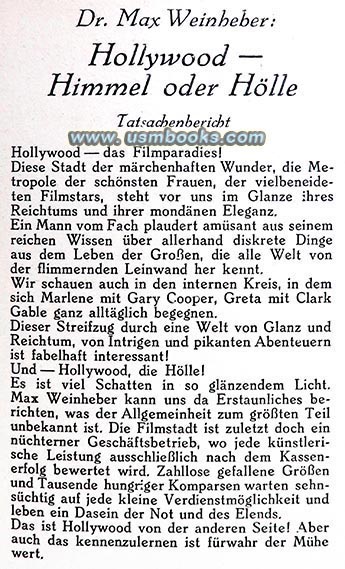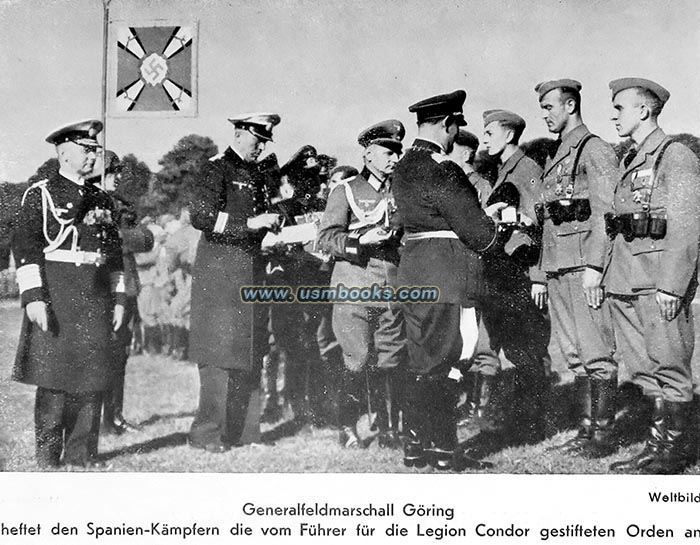 This book was published by Henry Burmester Verlag in 1939 as part of a series called Der Weltreporter bringt Tatsachenberichte (The World Reporter brings Factual News). These publications by well-known authors and journalists were advertised as being necessary for anybody who wanted to know more than superficial news or wanted to know more background information. Other Weltreporter publications by Henry Burmester Verlag advertised in the back of this book are "Hollywood - Heaven or Hell?", "20 Years of the Benesch-Regime" and "The Truth about Palenstine".

This 78 year old Nazi book is complete and in very good used condition. There is some writing on the title page, and on several pages there is the stamp of a research institute in Berlin which originally owned the book.
This original 1939 Legion Condor book is **SOLD**


USM book #883
• IF you prefer faster and safer Priority Mail shipping with USPS Tracking add $6.75.
• IF you wish to purchase highly recommended, but optional insurance, add $3.50.
• We will be happy to ship abroad at additional cost. Please inquire.
THE GERMAN LEGION CONDOR IN SPAIN - 1939 ILLUSTRATED NAZI BOOK
THE SECRET MISSION OF THE CONDOR LEGION IN SPAIN, ILLUSTRATED 1939 NAZI BOOK