The images and text used on this and all other USM web pages are the copyrighted property
of USM Inc. Those images and the text may be used by others ONLY AFTER completion
of a formal international licensing agreement and payment of a licensing fee!
This oversized, heavily illustrated 1936 tourist information
magazine of Fascist Italy is **SOLD**.

•Add $6.95 for postage and handling and USPS delivery confirmation in the continental USA.
• IF you wish to purchase optional insurance, add $1.75.
• We will be happy to ship abroad at additional cost. Please inquire.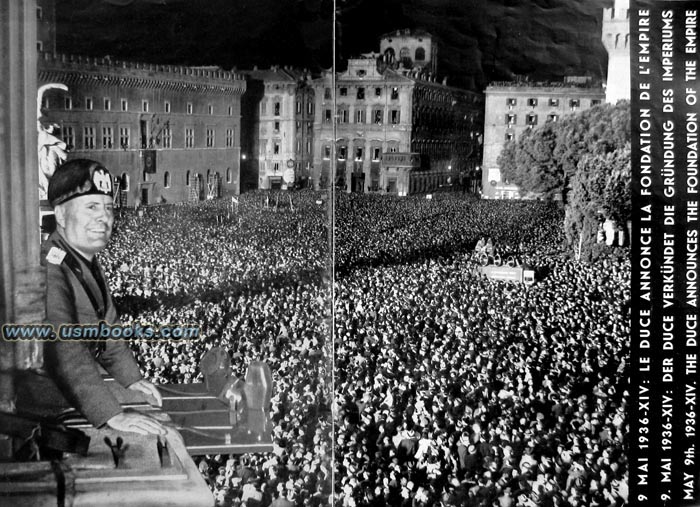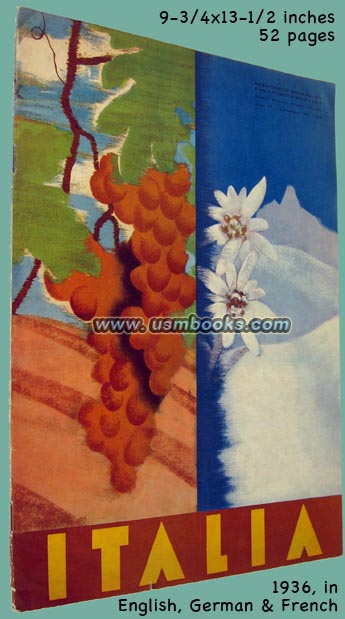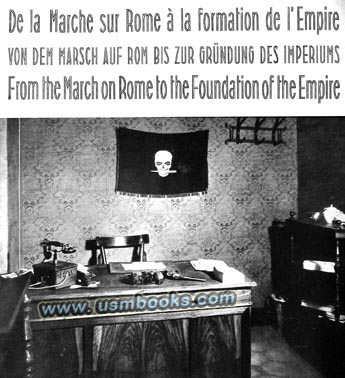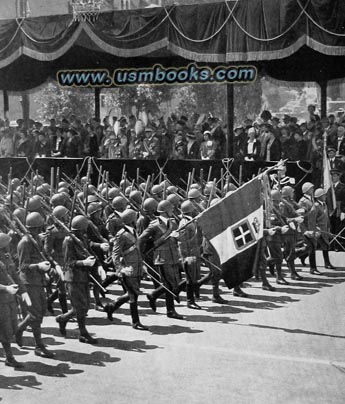 This is a rare 9-3/4 x 13-1/2 inches, 52 page heavily illustrated magazine called ITALIA filled with information for tourists wishing to visit Italy. It is in three languages, French, German and English and contains historical information about the Fascist rise to power in Italy, the March on Rome, winter sports, entertainment, seaside resorts, honeymooning in Italy, Sicily, the Italian Airways and Steamship Lines, roads in Italy, etc.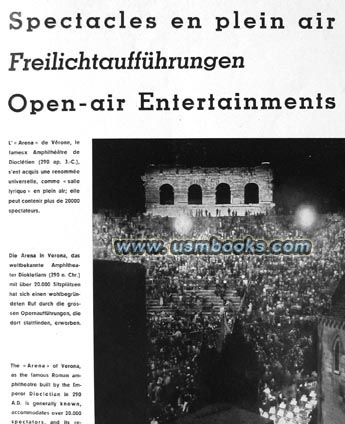 The oversize magazine contains pictures of Il Duce, Benito Mussolini, his office, Italian soldiers in Africa, their victory parade for Italy's King, Mussolini in Rome on 9 May 1936 declaring the foundation of the Empire, as well as beautiful winter ski scenery, open air performances in the Roman amphitheater in Verona, the Italian Riviera and San Remo, Portofino, etc.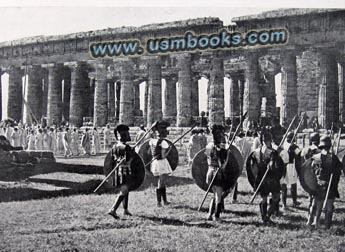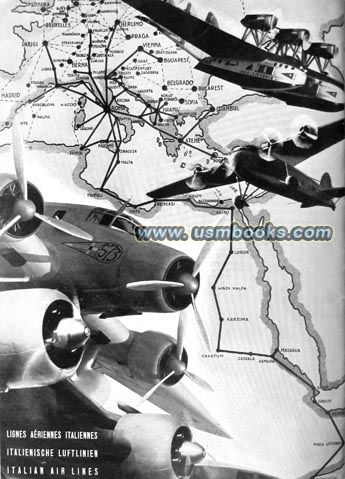 The section on Italian Airways includes beautiful aerial photographs of Rome, Padua, Palermo, Naples and the abbey at Montecassino.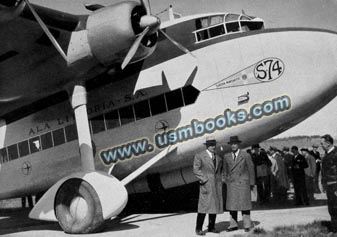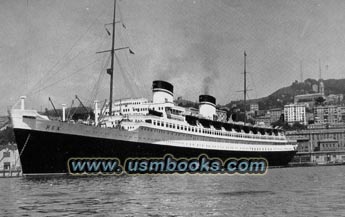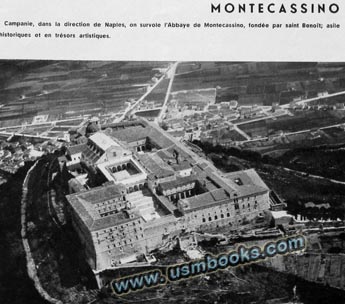 The last pages of this photographic tourist information cover the ancient Roman roads around Rome, Via Aerelia and Via Appia for example, being used again by the Fascists in Italy. There is additional information about hotel vouchers, letters of credit for travelers, gas coupons, and a list of addresses of Italian Tourist Offices all over Europe.

Complete and in very good used condition.
OVERSIZED 1936 TOURIST BROCHURE FASCIST ITALY
ITALIA - A LARGE 1936
TOURIST BROCHURE ON
MUSSOLINI'S ITALY IN
FRENCH, GERMAN
AND ENGLISH
This USM Books website is Copyright © 2012 by USM, Inc., and the text and images on it are fully protected by international copyright law. It is therefore, illegal for anyone to take any of the material found here and use it for their own purposes without our written permission, irrespective of any excuse they may feel they have for doing so.