This extremely rare anti-Jewish Nazi book Der Ewige Jude is
**SOLD**


USM book #338
• For faster and safer Priority Mail & USPS Tracking add $6.95 to your payment.
•IF you wish to purchase highly recommended, but optional insurance, add $7.75.
• We will be happy to ship abroad at additional cost. Please inquire.
This is an authentic original example of the extremely rare 6-7/8 x 9-3/4 inch, 128 page, very heavily illustrated softcover book called Der Ewige Jude (The Eternal Jew) by Dr. Hans Diebow as published by the Nazi Party Central Publishing House, Franz Eher Nachfolger GmbH in München-Berlin in 1937.
This book is NOT TO BE CONFUSED WITH the much smaller guide booklet to an exhibition by the same name. The guide booklet contains only 32 pages and a few photographs, whereas this book has 128 much larger pages containing over 265 rare photographs.
Make no mistake: this extremely anti-Jewish book is not for the faint-hearted. We offer it here as an important historical document from the apex of Nazi power in Germany. It was published at a time when the official policy of the country of Germany and its 23rd Chancellor, Adolf Hitler, was to rid the nation of Jews. It belongs in a museum.
Der Ewige Jude begins with a treatise on the origins of the "Jewish nose" as far back as Egypt and Babylon. It covers the medieval Hofjuden or Court Jews of Europe and then concentrates on modern Jews in western countries. All are shown in the most uncomplimentary way as are the methods used by Jews to slaughter animals, the house Rothschild banking conglomerate and Jewish communists right up to Dr. Kurt Eisner, Leo Trotzki-Bronstein, Rosa Luxemburg, Karl Marx-Mordechai and the head of Josef Stalin's Soviet Secret Political Police (the GPU), Hirschel Jagoda.
The message of Der Ewige Jude is clearly that Jews in Germany had to be made to feel uncomfortable enough to emigrate.
Naturally, Der Ewige Jude was at the very top of the list of Nazi Party publications to be sought out and disposed of by Allied Denazification Commissions at the end of World War II. Someone in Germany felt strongly enough about the subject to hide this example of the Der Ewige Jude for the past 80 years. It is one of very, very few examples in existence today and it is in good used condition.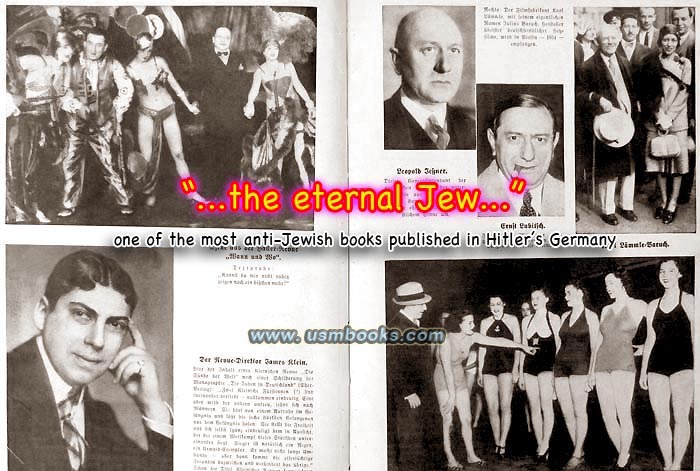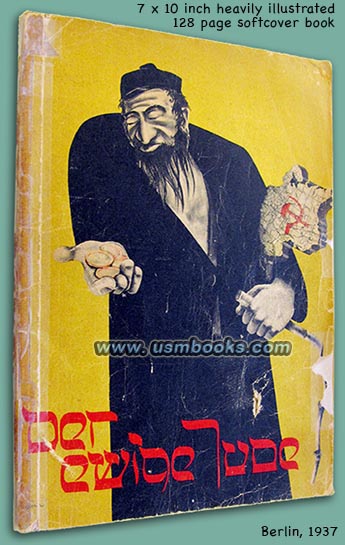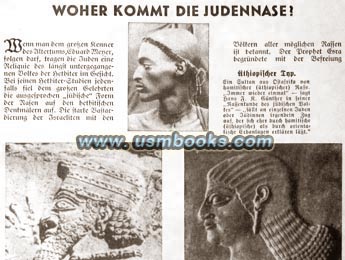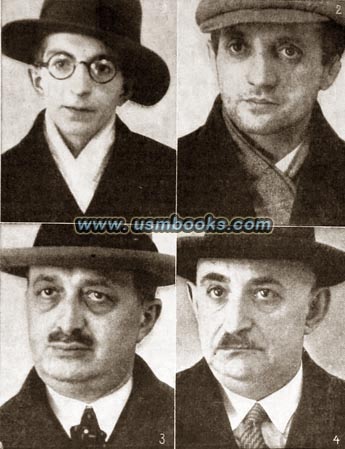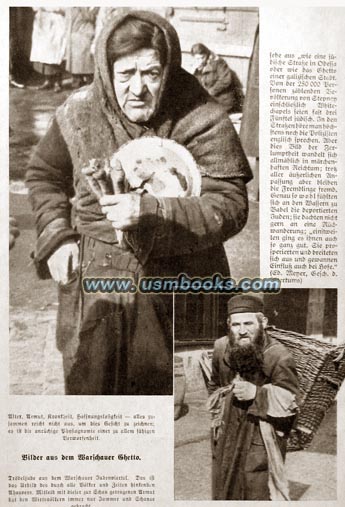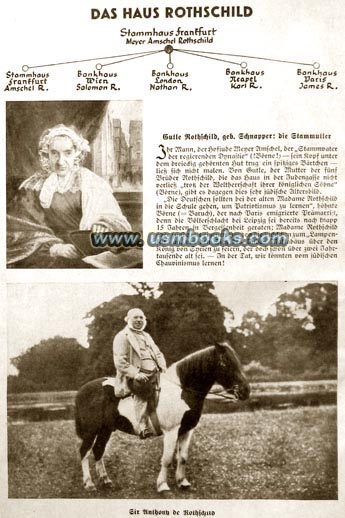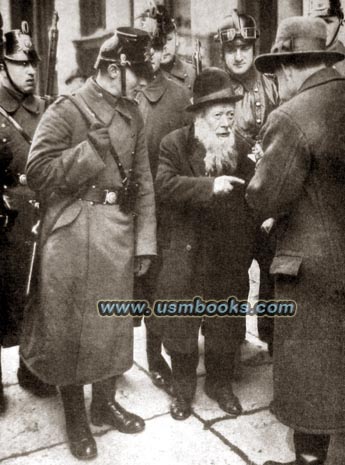 Jews in the fields of art, the stage, music, movies and politics are depicted and ridiculed aggressively. A few of those include Henry Morgenthau, Captain Dreyfus, Sobelsohn, Toller, Herzel, Weizmann, LaGuardia, Rubenstein, Mahler, Charlie Chaplain, Jackie Coogan, Epstein, Mendelssohn, etc., etc., etc.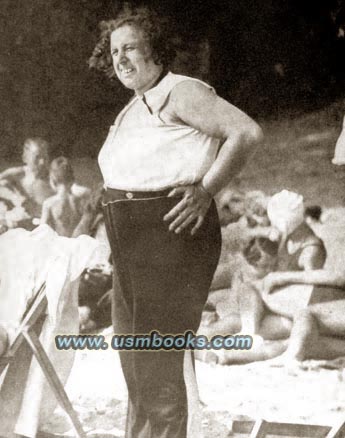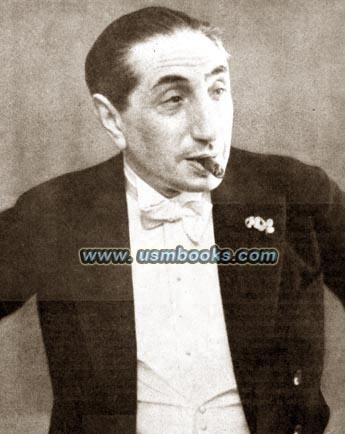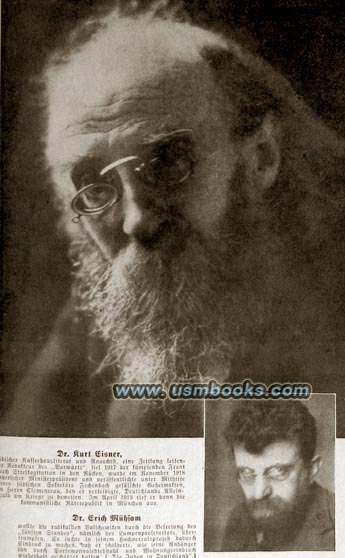 The book purports to expose many Jews that had mimicked Germans to such a degree that they had successfully infiltrated ordinary German professions. Statistics compare various professions or fields of endeavor in which Jews in Germany were to be found in particularly high concentrations.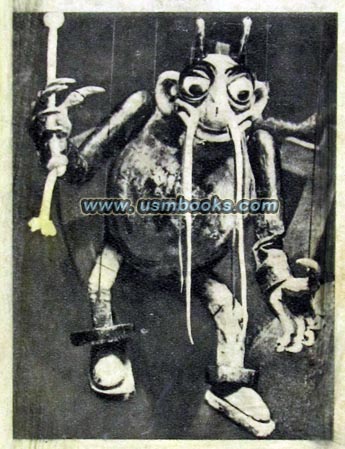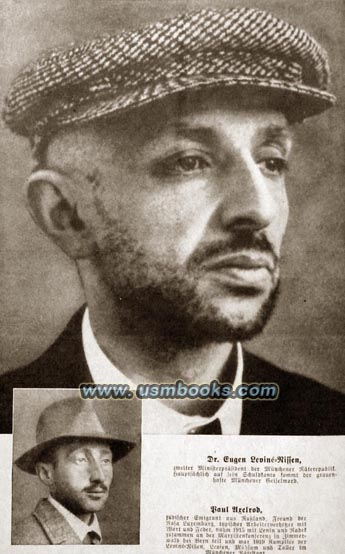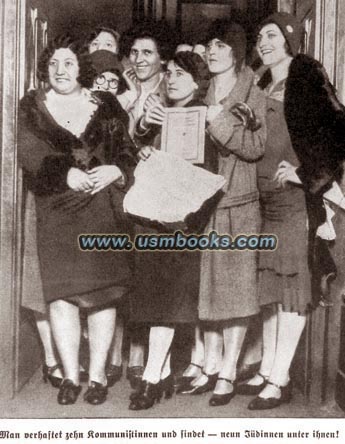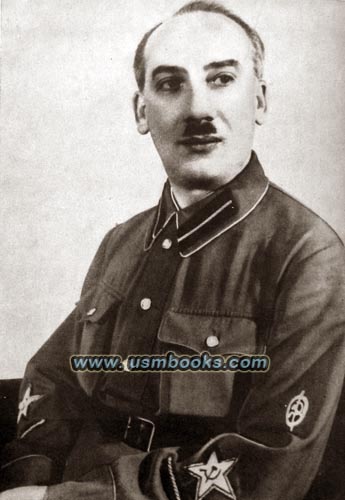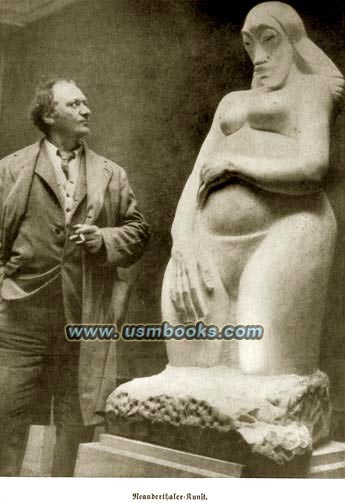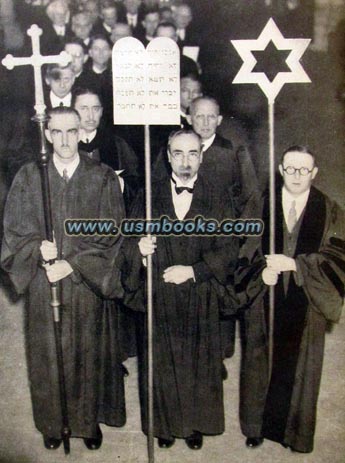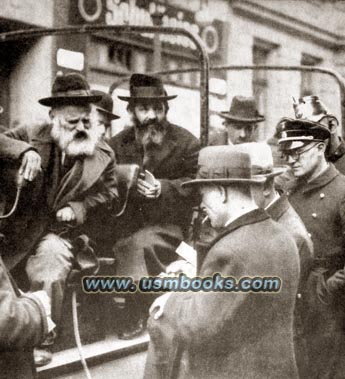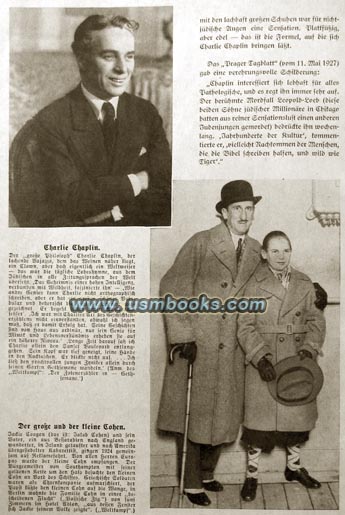 This original 80 year old example of Der Ewige Jude has wear to the cover and a taped spine. The contents is in generally very good used condition. No odor.
THE ETERNAL JEW - RARE 1937 NAZI BOOK
THE BOOK
DER
EWIGE JUDE
THE ETERNAL JEW
(NOT THE BOOKLET SOLD AT THE
NAZI ANTI-SEMITIC EXHIBITION)


The images and the entire text used on this and all other USMBOOKS web pages are the copyrighted property of USM Inc. Those images and the text may be used by others ONLY AFTER completion of a formal international licensing agreement and payment of a licensing fee! It is therefore, illegal for anyone to take any of the material found on USMBOOKS.com and use it for their own purposes without our written permission, irrespective of any excuse they may feel they have for doing so.