This special 1936 Summer Olympics edition of Berliner Illustrirte Zeitung
is **SOLD**

• IF you prefer Priority Mail shipping with USPS delivery confirmation add $9.95.
• IF you wish to purchase highly recommended, but optional insurance, add $3.25.
• We will be happy to ship abroad at additional cost. Please inquire.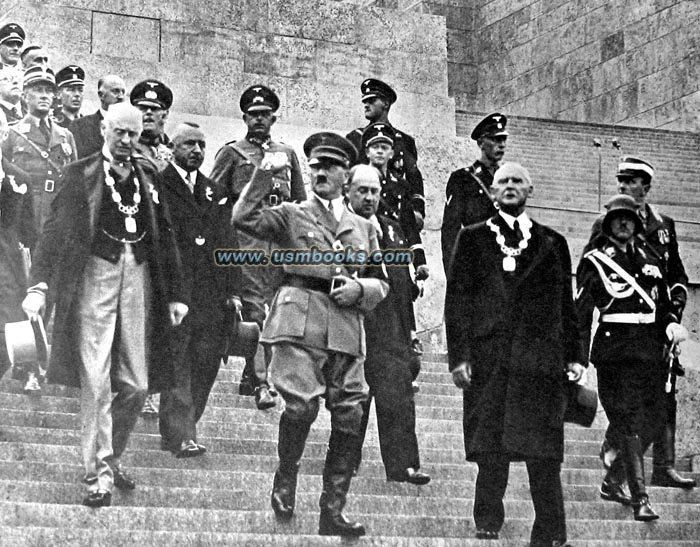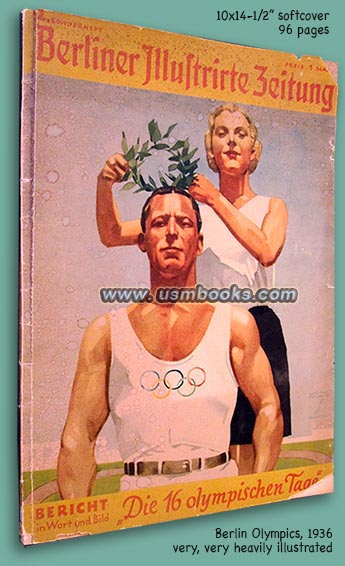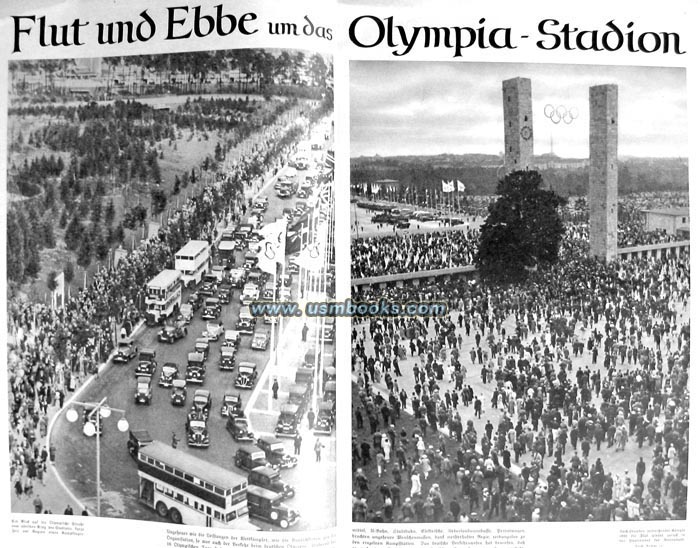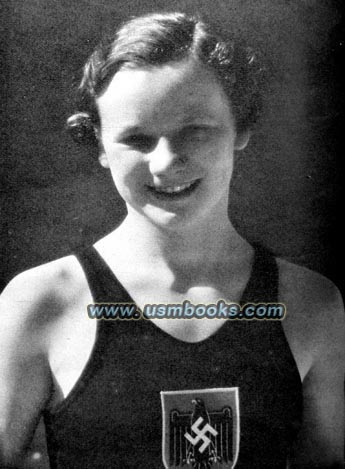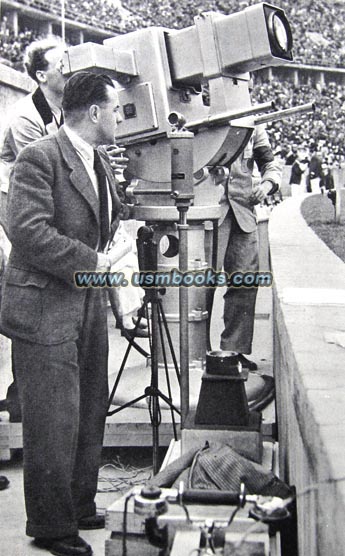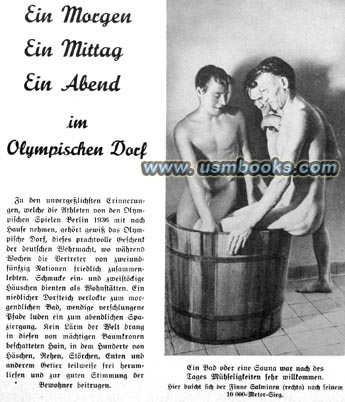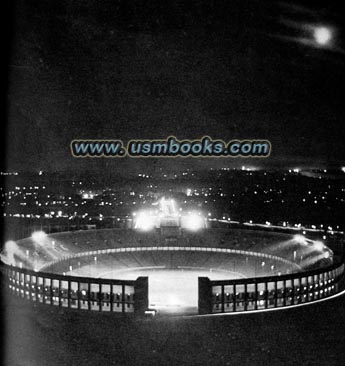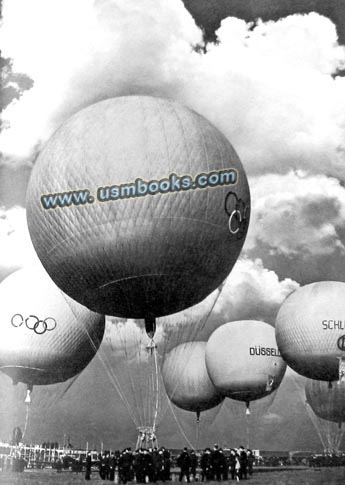 This is a very important publication for anyone with more than a passing interest in the subject of the XI. Olympiade, or the Berlin Summer Olympic Games in August of 1936. The 10 x 14-1/2 inch, 96 page second Sonderheft or Special Edition of Berliner Illustrirte Zeitung was published specifically as a commemorative of the XI or 11th Olympiade in Berlin.
This heavily illustrated oversized Nazi magazine has photographs of the opening ceremony on 1 August 1936, Adolf Hitler in the Berlin Olympic Stadium on day 1 of the 1936 Berlin Summer Olympics, polo, boxing, javelin, shot-put, discus, weightlifting, cycling, fencing, basketball, swimming, diving, gymnastics, rowing, horseback riding, private photos of a few German Olympians, new camera techniques, Olympic protocol, a look inside the Olympic Village and Olympic Stadium, hockey players from India and runners from Japan, the Olympic sailing venue in Kiel, new world records, a list of all the Olympic winners, photos of Olympic athletes from many different countries, the foreign press, etc., etc. There is a full-page full-color picture of the inside of the Olympic Stadium in the magazine on heavy paper.
This commemorative issue of Berliner Illustrirte Zeitung was not only meant to be purchased by German Olympic fans, but also by foreign visitors as the same comprehensive German Index listed inside the front cover, is listed inside the back cover as well in French and English!

This nearly 80 year old magazine is complete and in used condition. Cover has been taped.
This magazine also contains illustrations by artists Maria Schaper and Hans Liska, and an article about the XII Olympiade, the Summer Olympic Games which were going to be held in Tokyo, Japan in 1940, but never took place.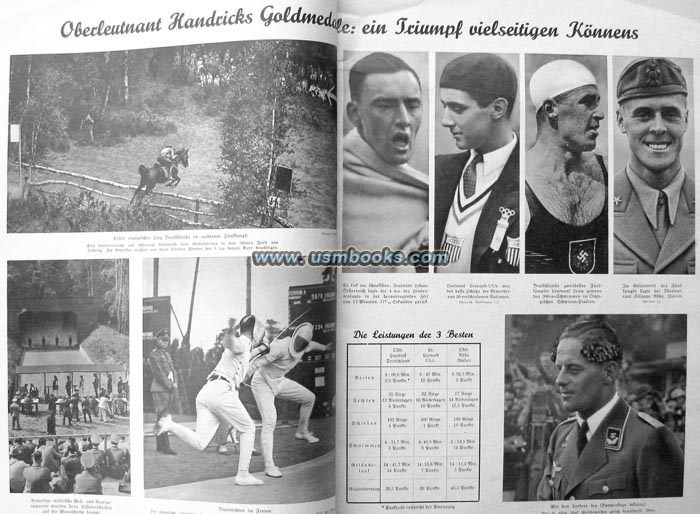 SPECIAL NAZI BERLIN OLYMPICS PHOTO MAGAZINE
DIE 16 OLYMPISCHEN TAGE! (THE 16 OLYMPIC DAYS!)
A SPECIAL EDITION OF THE
BERLINER ILLUSTRIRTE ZEITUNG 1936


The images and the entire text used on this and all other USMBOOKS web pages are the copyrighted property of USM Inc. Those images and the text may be used by others ONLY AFTER completion of a formal international licensing agreement and payment of a licensing fee! It is therefore, illegal for anyone to take any of the material found on USMBOOKS.com and use it for their own purposes without our written permission, irrespective of any excuse they may feel they have for doing so.