The images and the entire text used on this and all other USMBOOKS web pages are the copyrighted property of USM Inc. Those images and the text may be used by others ONLY AFTER completion of a formal international licensing agreement and payment of a licensing fee! It is therefore, illegal for anyone to take any of the material found on USMBOOKS.com and use it for their own purposes without our written permission, irrespective of any excuse they may feel they have for doing so.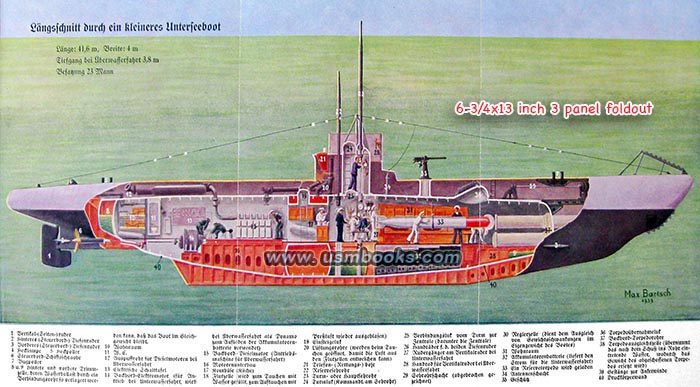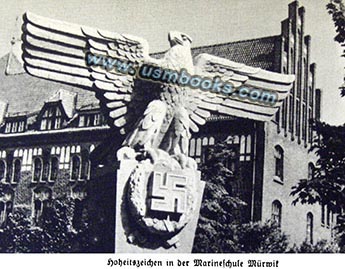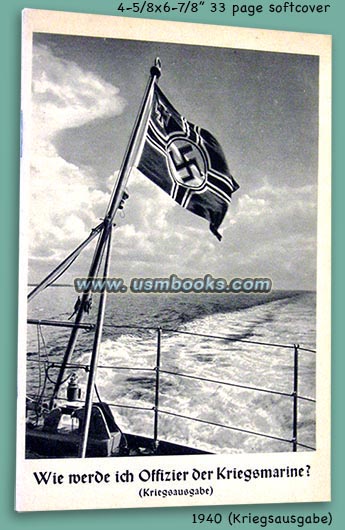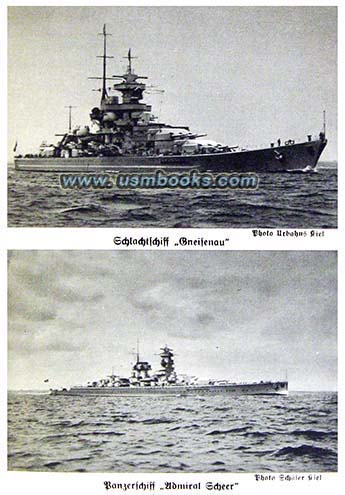 This is the war-time edition of the Kriegsmarine recruiting publication Wie werde ich Offizier der Kriegsmarine? (How do I become a Navy Officer) with 27 photos and one large full-color fold-out of a Nazi submarine in the back.

The 4-5/8 x 6-7/8 inch, 33 page Oberkommando der Kriegsmarine (High Command of the Navy) publication starts with the explanation of why the Kriegsmarine is important to the survival of Adolf Hitler's Greater German Reich and then has chapters about careers in the Kriegsmarine (at sea, engineering, medical, weaponry, administrative jobs), education possibilities, duration of training, pay and conditions for applicants: German nationality and pure German blood, a high school education, not over 22 years old and over 1.65 m tall.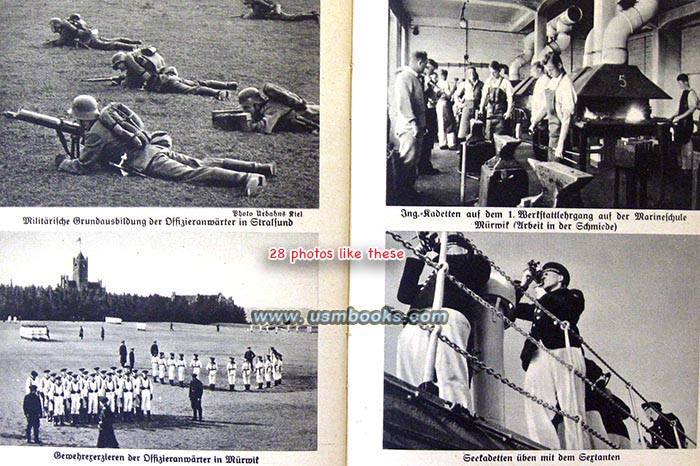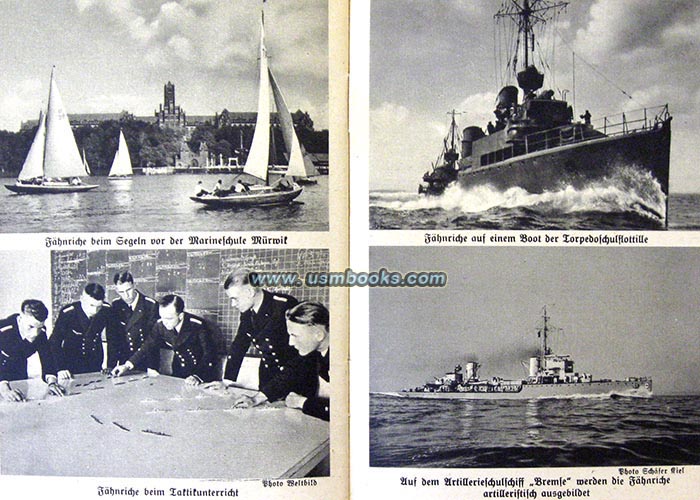 The 27 photos in Wie werde ich Offizier der Kriegsmarine? show many different Kriegsmarine ships, maneuvers at sea, training and education as well as the huge eagle and swastika at the Kriegsmarine Officer School at Mürwik.
The large, often-missing color fold-out of a U-Boot in the back is still there (shown at the top of this USMBOOKS web page). The captions correspond with numbers on the 1939 Max Bartsch color illustration of the Kriegsmarine Unterseeboot and on the back are three illustrated panels with information about mines, minesweepers and a schematic of a torpedo.
This original 76 year old Nazi Navy Officer recruiting publication is complete and in very good condition.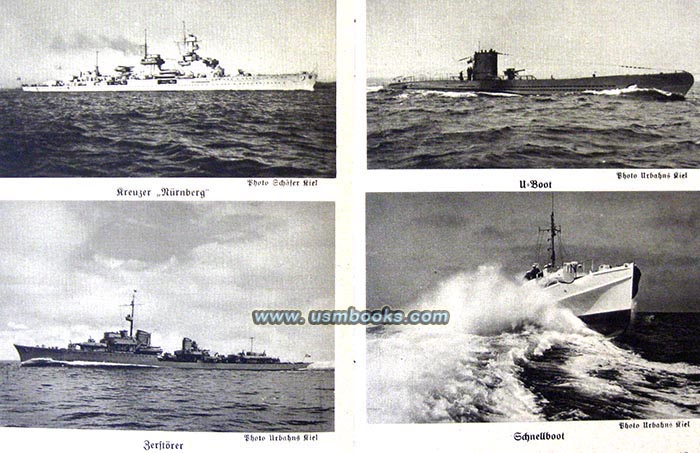 This original 1940 Kriegsmarine Officer recruiting publication is **SOLD**.


USM book # 757
• IF you prefer Priority Mail shipping with USPS Tracking add $6.45.
• IF you wish to purchase highly recommended, but optional insurance, add $2.95.
• We will be happy to ship abroad at additional cost. Please inquire.
ILLUSTRATED KRIEGSMARINE PUBLICATION ABOUT A CAREER
AS A NAZI NAVY OFFICER 1940
WIE WERDE ICH OFFIZIER DER KRIEGSMARINE?
( HOW DO I BECOME
A NAVY OFFICER?)