The images and the entire text used on this and all other USMBOOKS web pages are the copyrighted property of USM Inc. Those images and the text may be used by others ONLY AFTER completion of a formal international licensing agreement and payment of a licensing fee! It is therefore, illegal for anyone to take any of the material found on USMBOOKS.com and use it for their own purposes without our written permission, irrespective of any excuse they may feel they have for doing so.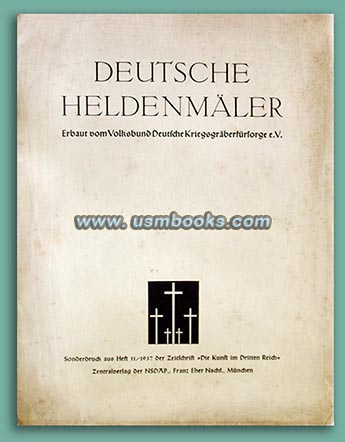 This oversized Nazi publication Deutsche Heldenmäler or Heroic German Memorials is a rare special insert that came with the November 1937 edition of the well-known Third Reich art magazine Die Kunst im Dritten Reich. It explains and shows in photographs the many war memorials built and cared for by the Volksbund Deutsche Kriegsgräberfürsorge e.V., the Nazi War Grave Association, honoring German soldiers most of whom died abroad for the Fatherland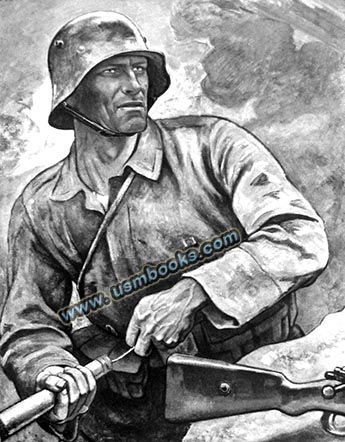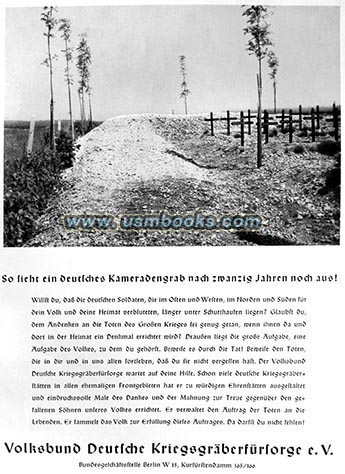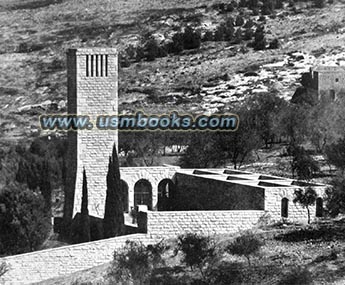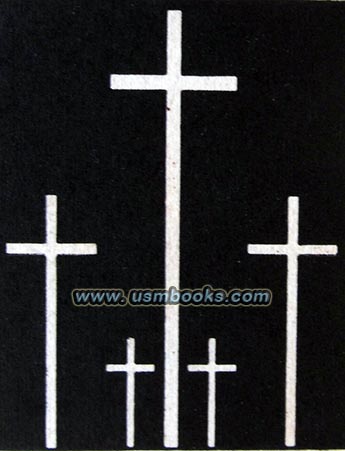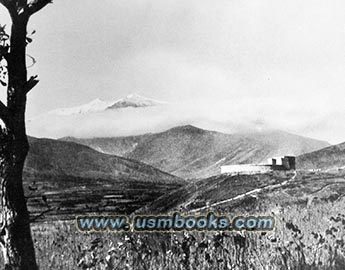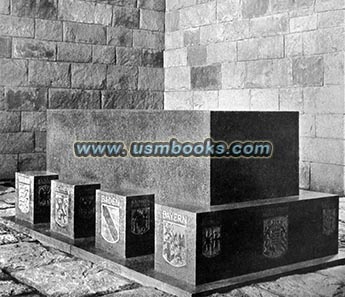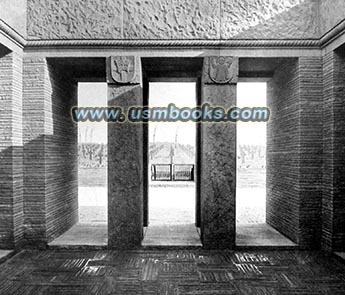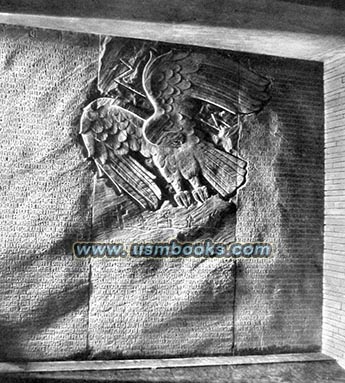 Published by the Zentralverlag der NSDAP Franz Eher Nachfolger in Munich, this 12-page 11 x 14-1/8 inch Sonderdruck starts with a full-page photo of Elk Eber's oil painting "The Last Hand Grenade" (shown above) that had been on display at the 1937 Grosse Deutsche Kunstausstellung (Greater German Art Exhibition) at the House of German Art in Munich. Another photo shows crude wooden crosses on 20 year old battlefield graves of German soldiers with a captions that says that plenty of time has passed, and that the dead deserve to be reburied appropriately.
There is a short text by Wilhelm Ruediger explaining the mission of the Volksbund Deutsche Kriegsgräberfürsorge e.V (or the Nazi War Graves Association) and many photos of German military cemeteries, one on the German island of Rügen, and another in Belgium, in Yugoslavia, France, Italy, and even the one in Nazareth in Palestine (it is still there but it is now in Israel!).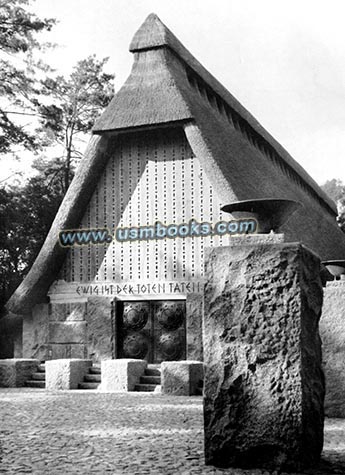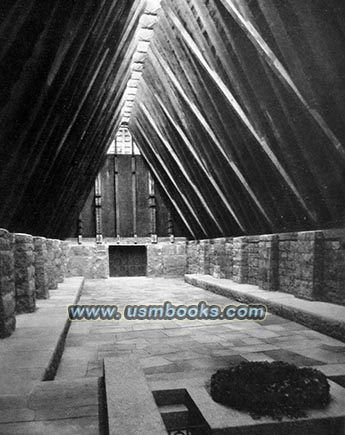 This rare special Third Reich publication is complete and in very nice used condition. It is much rarer than the original Nazi art magazine Die Kunst im Dritten Reich it came with in 1937!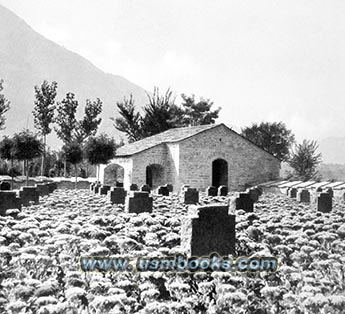 This rare 1937 Nazi publication about German War Memorials is offered
for sale for $95.00 delivered by Media Mail in the continental USA.


USM book #781
• IF you prefer Priority Mail shipping with USPS Tracking add $7.75.
• IF you wish to purchase highly recommended, but optional insurance, add $3.25.
• We will be happy to ship abroad at additional cost. Please inquire.
RARE OVERSIZED NAZI PHOTO PUBLICATION ABOUT GERMAN WAR MEMORIALS
SPECIAL PHOTO PUBLICATION ABOUT THE WORK OF THE NAZI WAR GRAVE WELFARE ASSOCIATION