The images and the entire text used on this and all other USMBOOKS web pages are the copyrighted property of USM Inc. Those images and the text may be used by others ONLY AFTER completion of a formal international licensing agreement and payment of a licensing fee! It is therefore, illegal for anyone to take any of the material found on USMBOOKS.com and use it for their own purposes without our written permission, irrespective of any excuse they may feel they have for doing so.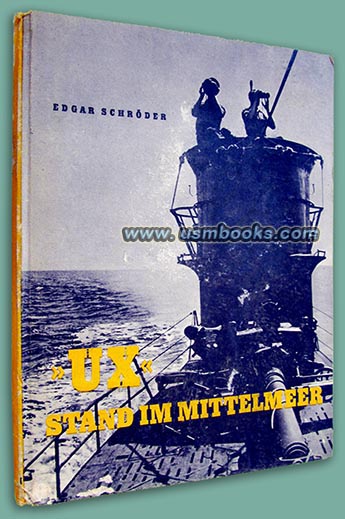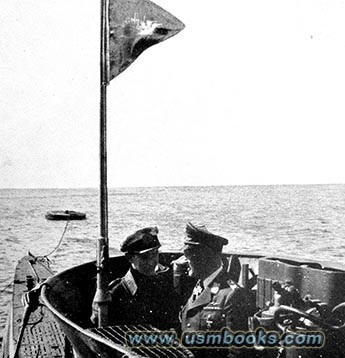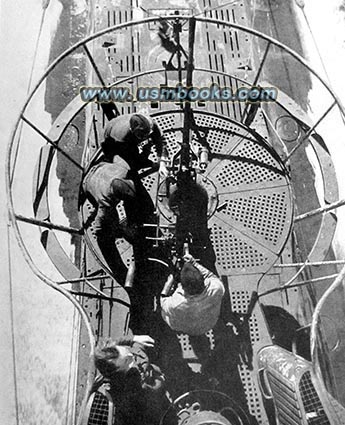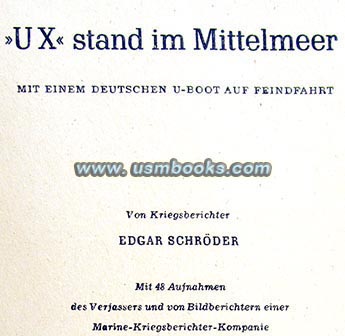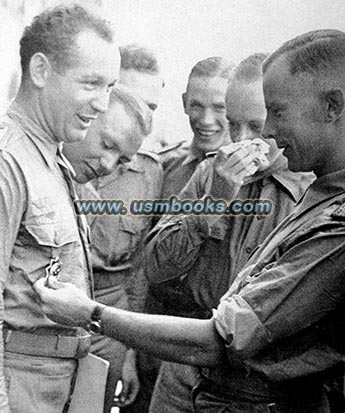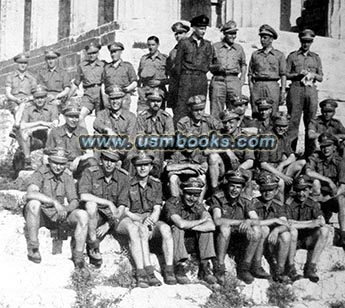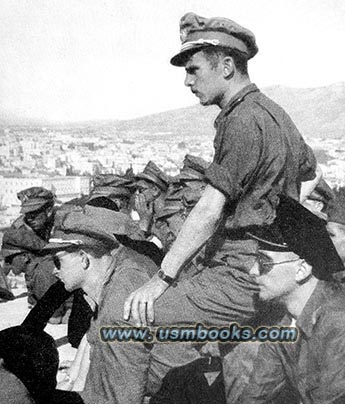 "UX" Stand im Mittelmeer - Mit einem deutschen U-Boot auf Feindfahrt (Nazi Submarine X in the Mediterranean - with a German Submarine on Enemy Patrol) is a great Third Reich photo book about a Nazi submarine and its crew in the Mediterranean. In the foreword author Edgar Schröder explains that Kriegsmarine service in the Mediterranean was hazardous as it was a relatively small body of water with only one escape route/exit and with many enemy Navy and Air Force support points.
This 6-7/8 x 9 inch hardcover book has 96 text pages and 48 photo pages printed on glossy art paper. The photos were taken by Edgar Schröder and Marine-Kriegsberichter-Kompanie (German Navy war correspondents). "UX" Stand im Mittelmeer was published by Steiniger Verlag Berlin in 1943.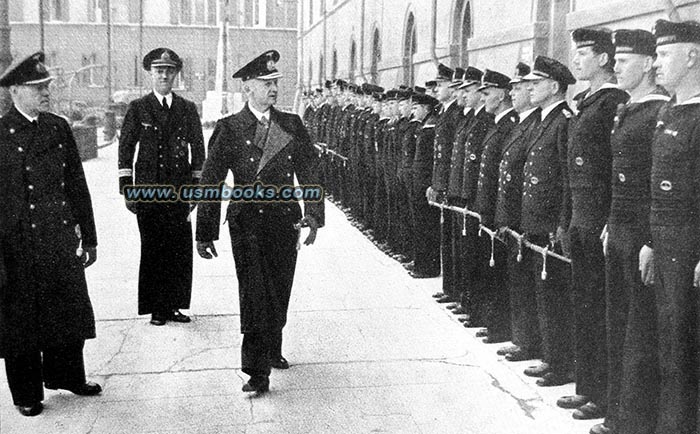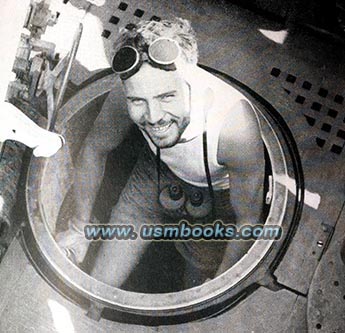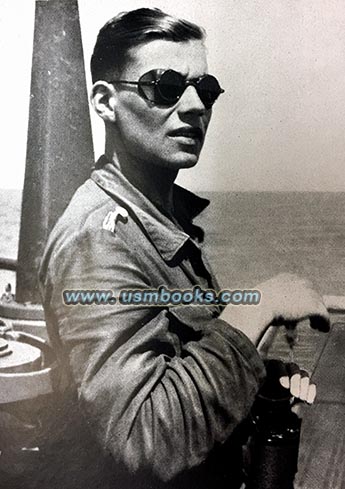 This 1943 book is not a Kriegsmarine history or chronicle, but focusses on one boat, the one author and Nazi war correspondent Edgar Schröder witnessed. Because the book came out during wartime, no names are mentioned. The title of the book refers to "U-Boot X" and even Knight's Cross winners are not mentioned by name!
The photos show the day-to-day existence of U-Boot men, their service and living circumstances: in port getting ready for departure, Nazi submarine sleeping and living quarters, cooking onboard, bridge watch duty, the engine room, crew members wearing oxygen masks during a long dive, officers (all without names), a congratulatory visit by General der Flieger Bruno Loerzer after sinking a British cruiser, R & R on the beach in Palma, barber visits after returning to port, a visit by Admiral Doenitz while in (an undisclosed) port, Arab helpers onboard the U-Boot, U-Boot men in tropical uniforms at the Acropolis in Athens in between two cruises, U-Boot men in tropical uniforms and with Neophan sunglasses, etc.
A stamp on the front flyleaf shows this book was once part of the library of the Wehrbezirks-Kommando in Regensburg. It is in very good used condition. Minor wear to the spine and hard covers, no writing, no offensive odor.
This wonderful 1943 Nazi submarine photo book is offered for sale
for $145.00 delivered by Media Mail in the continental USA.


USM book # 886
• IF you prefer faster and safer Priority Mail shipping with USPS Tracking add $7.45.
• IF you wish to purchase highly recommended, but optional insurance, add $3.50.
• We will be happy to ship abroad at additional cost. Please inquire.
NAZI SUBMARINE IN THE MEDITERRANEAN BOOK 1943
>> GREAT PHOTO CONTENT <<
UX STAND IM MITTELMEER - RARE UP-CLOSE 1943
NAZI U-BOOT IN THE MEDITERRANEAN
HARDCOVER PHOTO BOOK