The images and the entire text used on this and all other USMBOOKS web pages are the copyrighted property of USM Inc. Those images and the text may be used by others ONLY AFTER completion of a formal international licensing agreement and payment of a licensing fee! It is therefore, illegal for anyone to take any of the material found on USMBOOKS.com and use it for their own purposes without our written permission, irrespective of any excuse they may feel they have for doing so.
This Third Reich photo book is called Kriegsmarine am Feind (Navy Against The Enemy) and is subtitled "A Photo Documentary of the German Battle for Freedom At Sea". The author is Friedrich Meier and Verlag Erich Klinghammer published this photo book in Berlin in 1943.
After a foreword by Großadmiral Erich Johann Albert Raeder this 6-7/8 x 9-5/8 inch, 240 page hardcover book starts with pictures of examples of every vessel in the Kriegsmarine fleet: destroyers, minesweepers, PT cruisers, submarines, battleships, etc.
Sprinkled through these amazing photos are the announcements and designs of new decorations and medals such as the Zerstörer-Kriegsabzeichen (Destroyer War Badge) and the U-Boot Kriegsabzeichen (Submarine War Badge).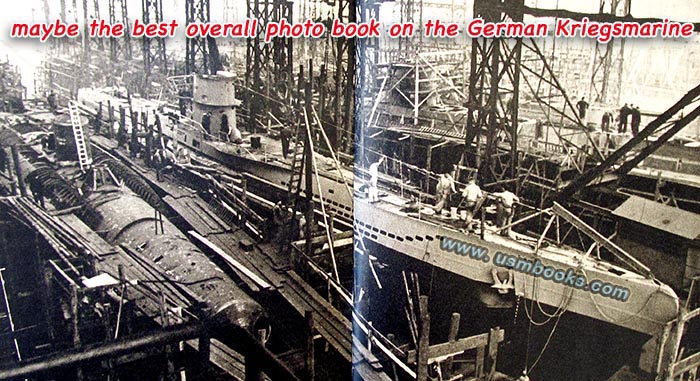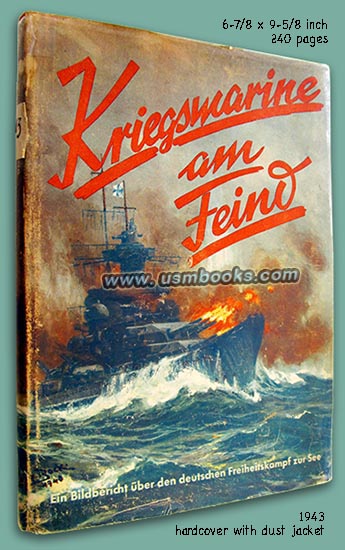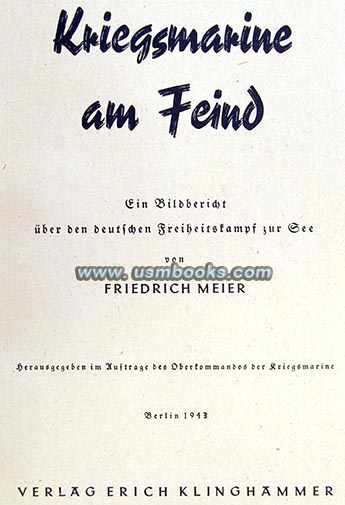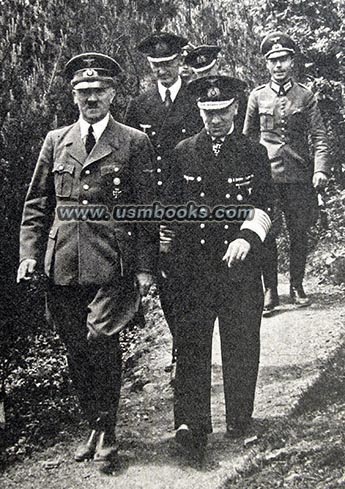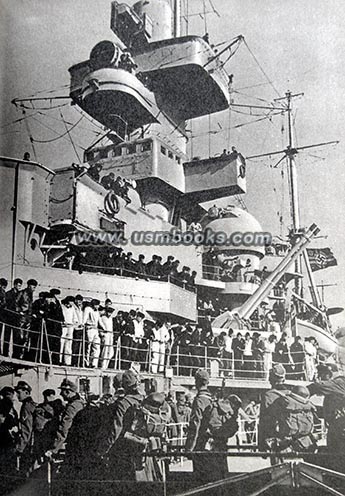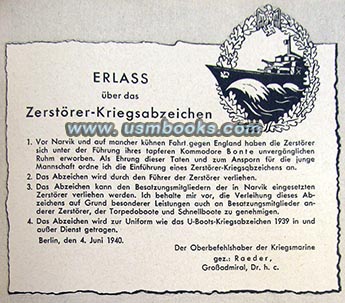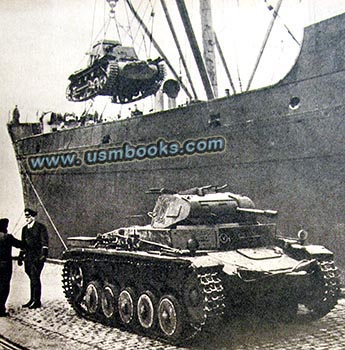 This is followed by hundreds of fabulous black & white photographs of the participation of the Navy during battles in the Polish and Norwegian campaigns in 1939 and 1940: destruction in and around Danzig, the sinking of enemy ships, sailors like sardines inside U-Boot quarters, Hitler handing out decorations to sailors, Rudolf Hess celebrating Christmas Eve aboard a warship, mines, navy ships transporting Gebirgsjäger, tanks and other materiel to Norway, Commander-in-Chief of the Kriegsmarine Raeder arriving by airplane in Oslo to take part in the parade for Hitler's birthday, the German capture of the British Channel Islands, General Dietl, Generalfeldmarschall Hermann Göring in Gotenhafen, Hitler and Göring at Compiègne to sign the French Surrender in June 1940, etc.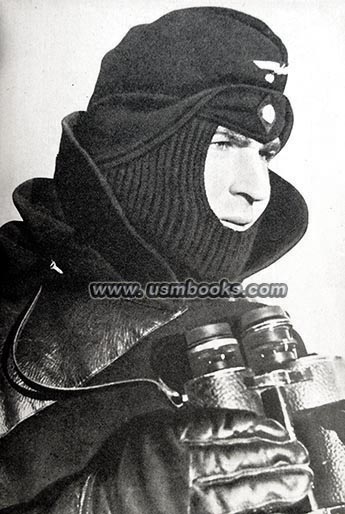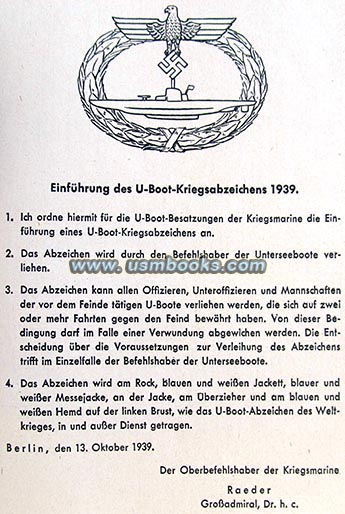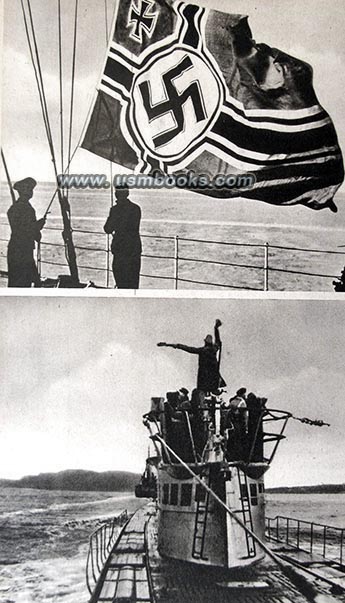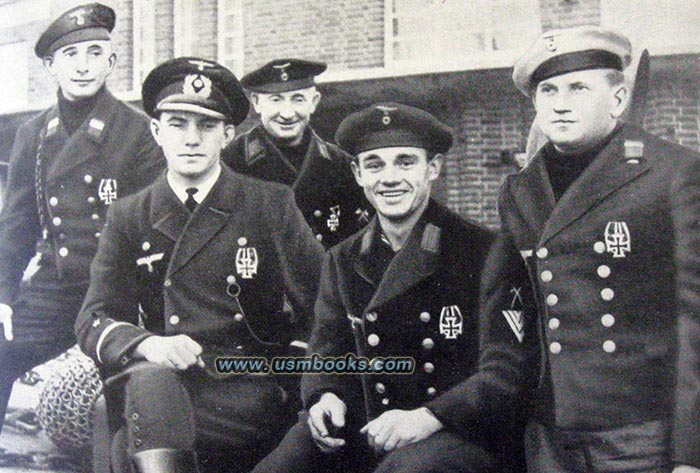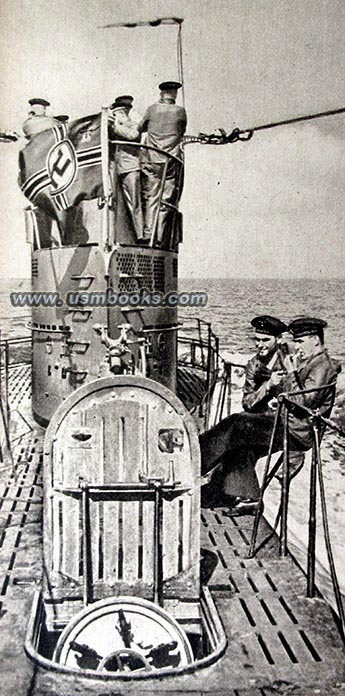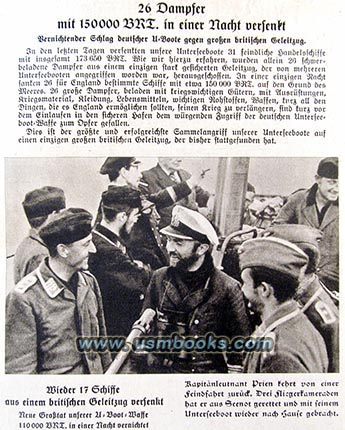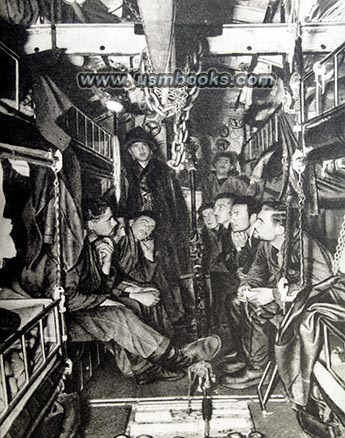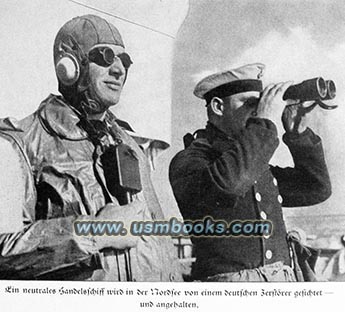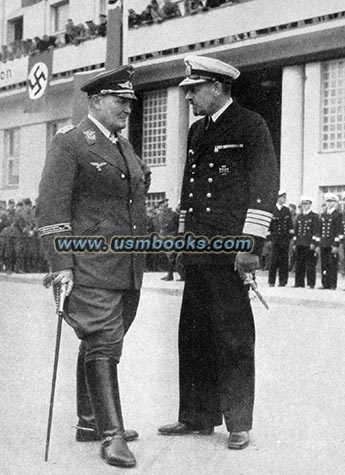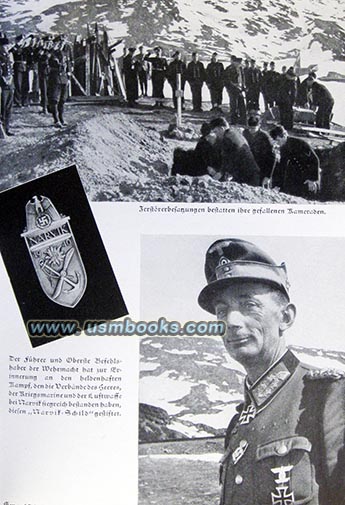 This 400+ photo book should be considered the finest kind of reference material on the Kriegsmarine! This 1943 hardcover edition of Kriegsmarine am Feind is complete and in very good used condition with its original color dust jacket. A stamp on the front flyleaf shows it was once part of the library of the Wehrbezirks-Kommando in Regensburg.
This superb 1943 Nazi Kriegsmarine photo book with DJ is offered for
sale for $145.00 delivered by Media Mail in the continental USA.


USM book #712
• IF you prefer faster and safer Priority Mail shipping with USPS Tracking add $6.95.
• IF you wish to purchase highly recommended, but optional insurance, add $3.45.
• We will be happy to ship abroad at additional cost. Please inquire.
ORIGINAL 1943 NAZI NAVY BOOK 400+ PHOTOS - KRIEGSMARINE AM FEIND
SUPERB 1943 NAZI "PHOTO DOCUMENTARY OF THE GERMAN BATTLE FOR FREEDOM AT SEA"