The images and the entire text used on this and all other USMBOOKS web pages are the copyrighted property of USM Inc. Those images and the text may be used by others ONLY AFTER completion of a formal international licensing agreement and payment of a licensing fee! It is therefore, illegal for anyone to take any of the material found on USMBOOKS.com and use it for their own purposes without our written permission, irrespective of any excuse they may feel they have for doing so.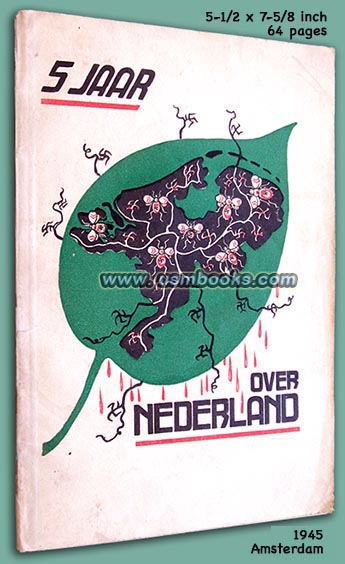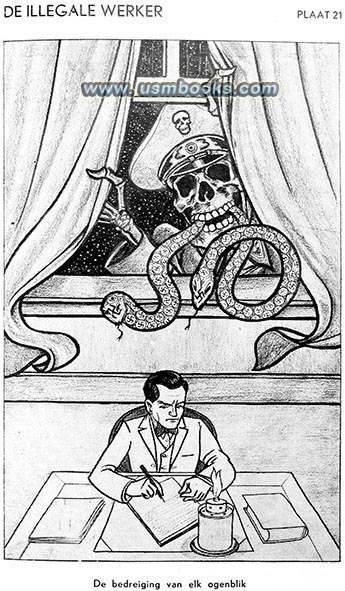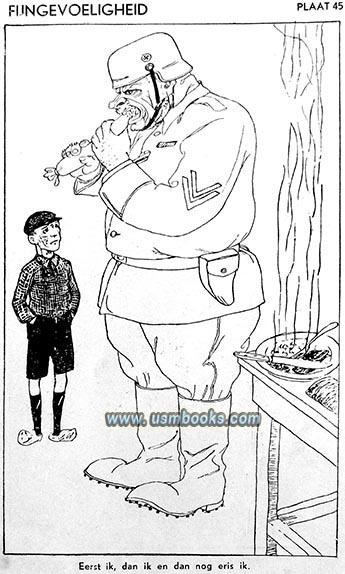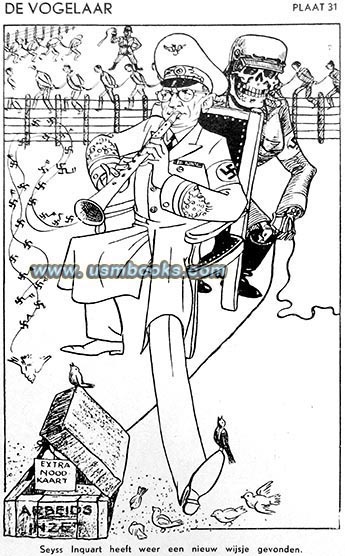 This 5-½ x 7-5/8 inch softcover 64-page book 5 JAAR HAKENKRUIS OVER NEDERLAND (Five Years of the The Swastika over The Netherlands) has 49 full-page, classic pen and ink anti-Nazi cartoons and caricatures and ten pages of captions by Henri van de Weg explaining the meaning of the illustrations by Jan Rot. The book was dedicated to "The Dutch population fighting for freedom" and came out in the summer of 1945.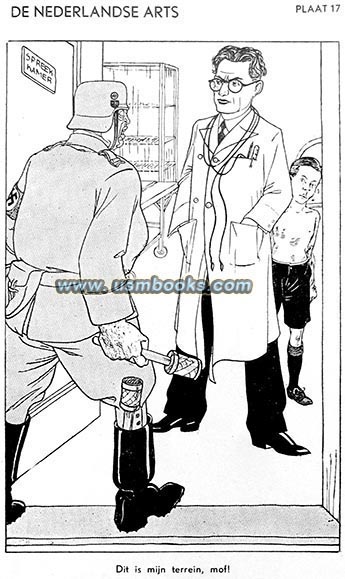 The cartoons / caricatures take aim at Hitler, Goebbels, Göring, Himmler, Artur Seyss-Inquart (Nazi Reichskommissar of Occupied Holland) as well as the NSB, the Dutch equivalent of the Nazi Party and Dutch collaborators.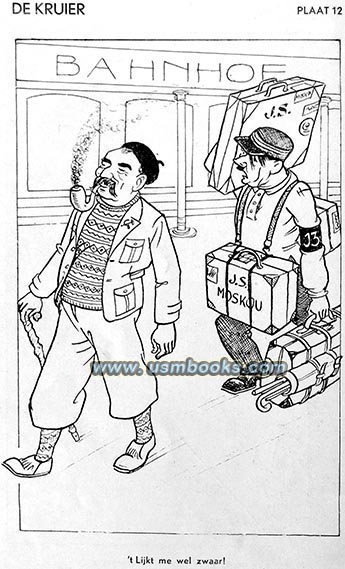 Text in the Dutch language. Complete and in good used condition with a taped spine.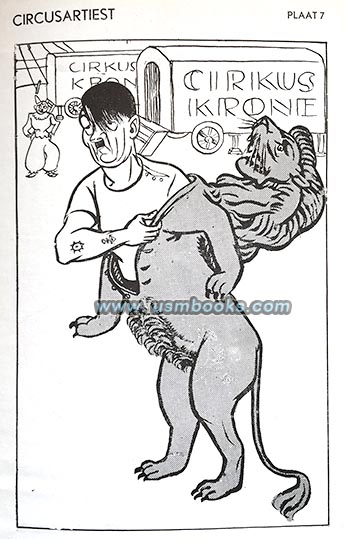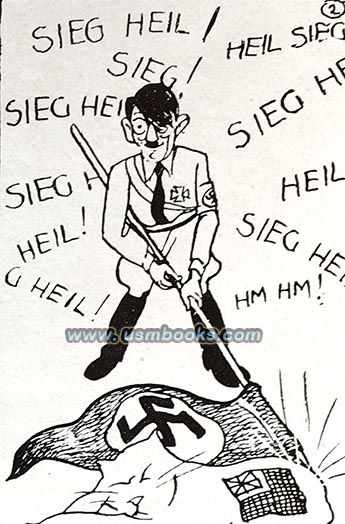 Twice per month during the last two years of the German occupation of Holland in World War II, an illegal, underground publication called "Paraat" (the Dutch word for "prepared') was written, printed in Amsterdam and circulated as widely as possible all over Occupied Holland. Needless to say, the publication was not complimentary of Adolf Hitler, the Nazi government in The Netherlands or the Nazi government in Germany.
This rare anti-Nazi cartoon book from German occupied Holland is
**SOLD**.


USM book #840
• IF you prefer faster and safer Priority Mail shipping with USPS Tracking add $6.65.
• IF you wish to purchase highly recommended, but optional insurance, add $3.25.
• We will be happy to ship abroad at additional cost. Please inquire.
ILLEGALLY PUBLISHED ANTI-HITLER CARTOONS FROM
GERMAN OCCUPIED HOLLAND 1944/45
5 YEARS OF THE SWASTIKA OVER HOLLAND,
A HEAVILY ILLUSTRATED BOOK OF ILLEGALLY PUBLISHED ANTI-NAZI CARTOONS FROM 1944 + 1945