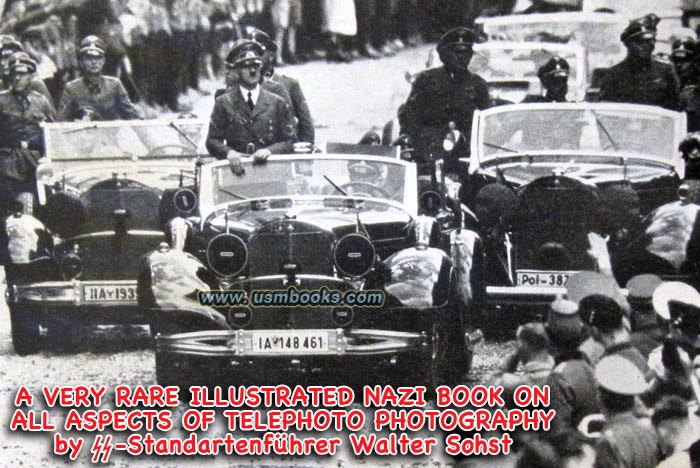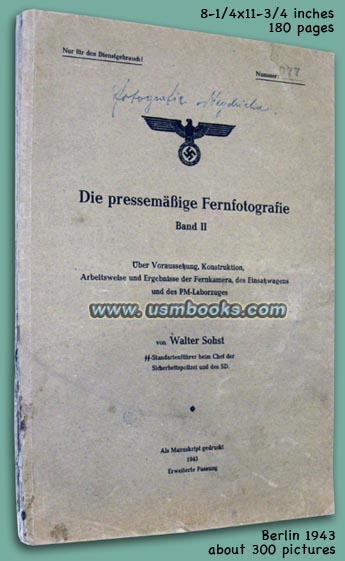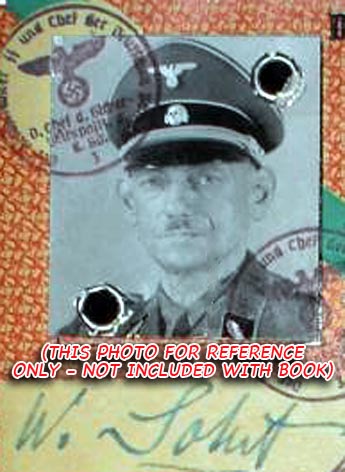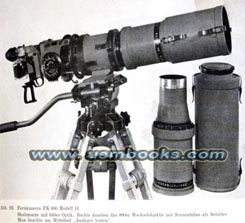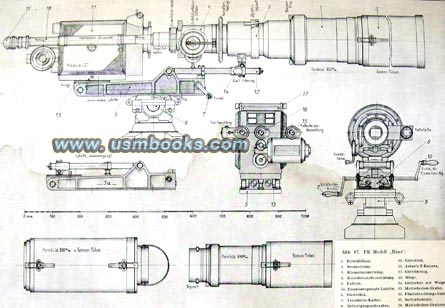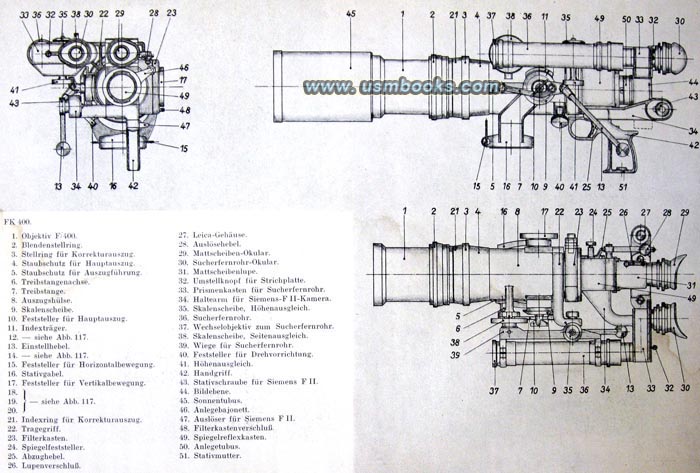 This is a very rare book purchased decades ago in Czechoslovakia when some of the rarest Nazi material from the most obscure archives found its way onto the market and was purchased and brought to America.
It is a very heavily illustrated restricted Nazi manual (numbered 077 on both the cover and the title page, and marked Nür für Dienstgebrauch! or For Service Use Only!) from 1943 that very carefully explains the construction, use and output of telephoto cameras, and the special vehicles built as mobile laboratories and for the electronic transmission of the photographs processed.
This is Volume II of two. The first volume was an overview without pictures and this is the big 8-¼ x 11-¾ inch, 180 page very, very heavily illustrated second volume. This is the volume that is always missing and almost never offered for sale.
Die pressemäßige Fernfotografie was written by SS-Standartenführer Walter Sohst who worked directly for the Chief of the Sicherheitspolizei and the Sicherheitsdienst, Reichsführer-SS Heinrich Himmler (Sohst was a very early Nazi Party member and the SS liaison between Himmler and Kurt Daluege as far back as 1933). The manual was produced as a cooperative effort between the Oberkommando der Wehrmacht Military Propaganda Department and the Press Photo Office of the Reichsministerium für Volksaufklärung und Propaganda (Nazi State Ministry for National Community Clarification and Publicity).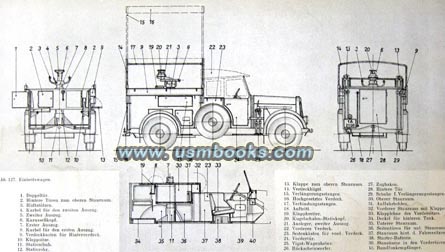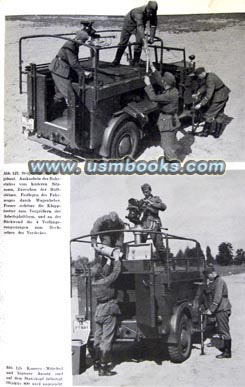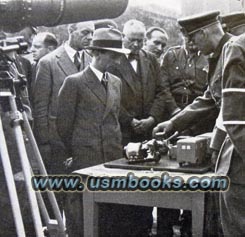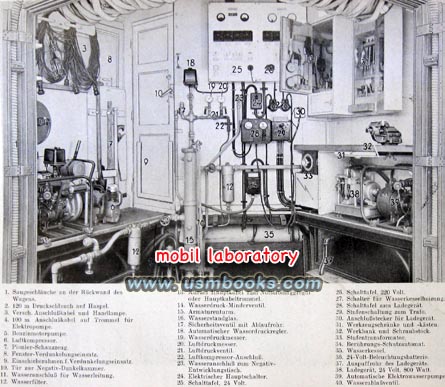 The book begins with a series of charts, definitions and instructional drawings which illustrate the critical elements of photography necessary to the understanding of the rather complex aspects of telephoto photography and the reproduction of the resulting photographs in a form that could be transmitted electronically.
Part two of the book concentrates on the hardware (very large and sophisticated cameras and lenses) used to produce long-range photographs of distant objects, as well as camera trucks and mobile laboratories for processing and enlarging prints from camera negatives for intelligence, military intelligence and propaganda purposes.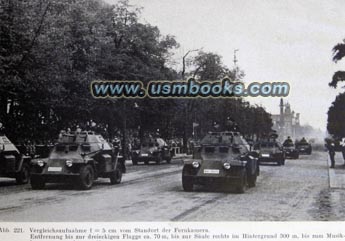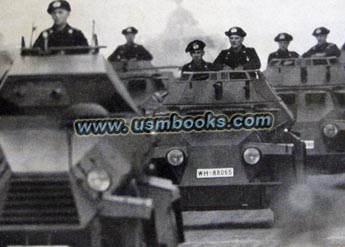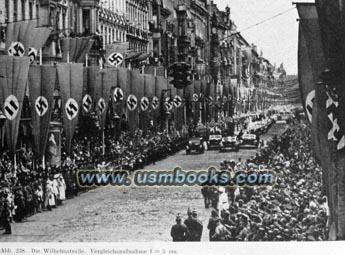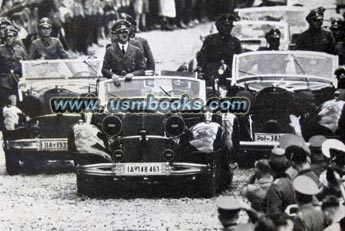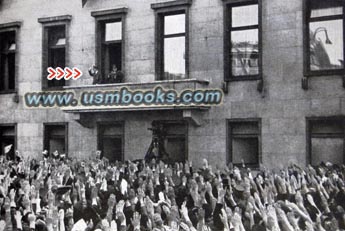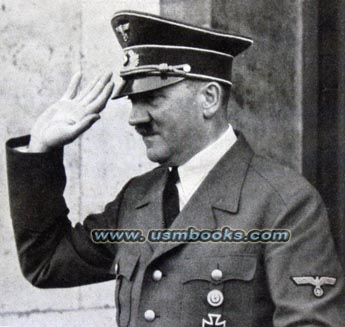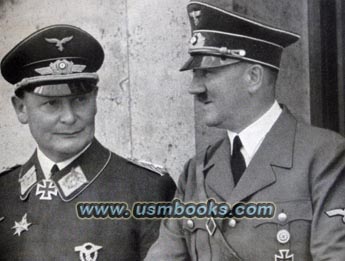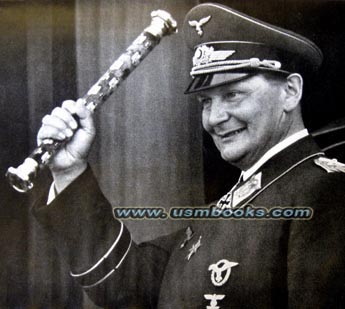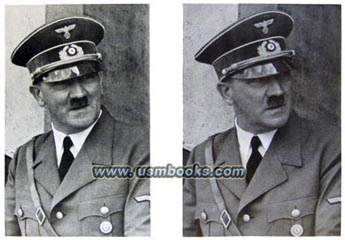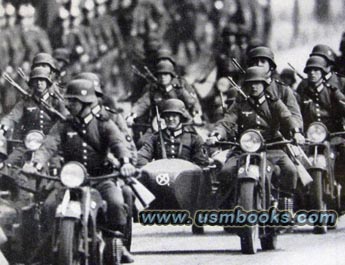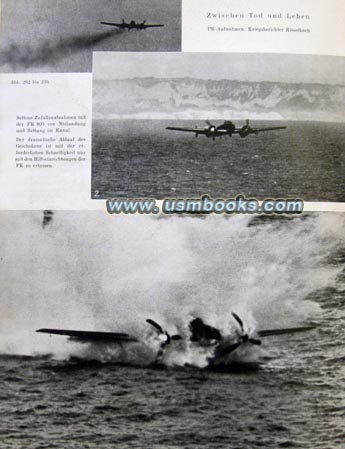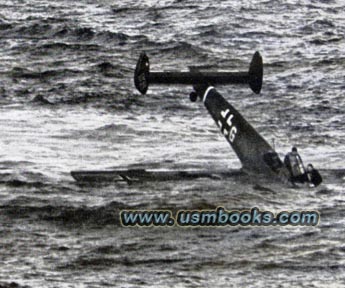 Amazing as it may seem today, many photos in this book were taken from distances of up to two to eight kilometers (1 to 5 miles) from the subject! There are many photos taken in the parade of Adolf Hitler and Benito Mussolini in September 1937, Hitler's triumphant entry into Berlin on 6 July 1940, etc.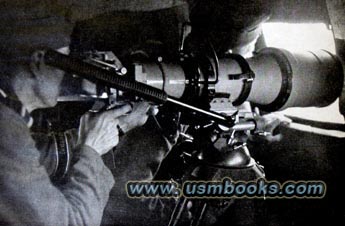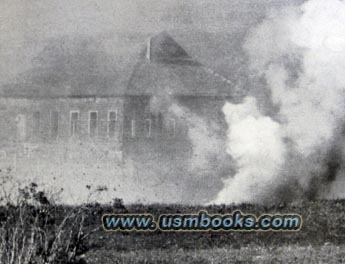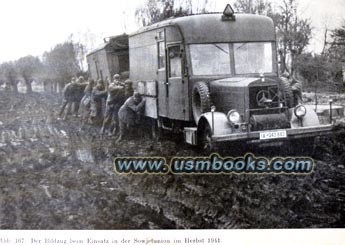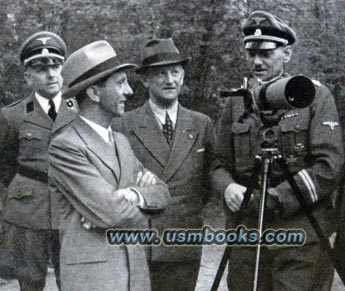 There are examples of photos taken of the English coast and German ships in the English Channel, the crash of a German airplane in the English Channel and the rescue of its crew, military targets in Leningrad, huge coastal guns and the damage inflicted on actual combat targets. At the back of the book is a huge fold-out containing two photographs and enlargements from them, that is about FIVE feet long!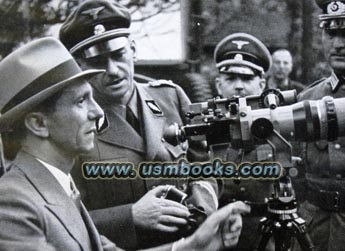 All these pictures very clearly explain the value of long-distance photography and the exceptional value of being able to transmit those photos almost instantly by radio to people who could evaluate the photos for military or other intelligence purposes.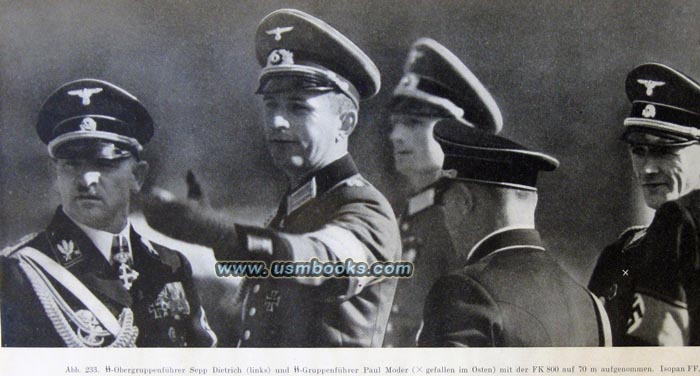 Few people today would have any idea of how vastly superior German photography was to all other photography at the time this book was published in 1943. This book belongs in the library of an advanced collector, or a museum that collects Third Reich cameras, or to a serious researcher looking into the amazing technology that the Germans let slip through their hands and into their hands of their Japanese allies during World War II.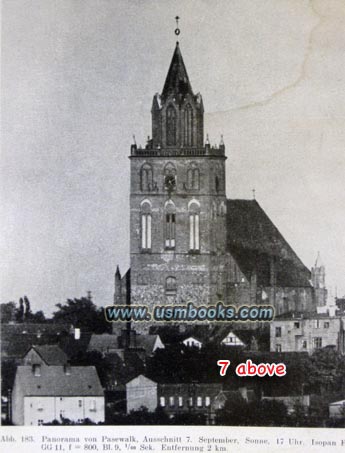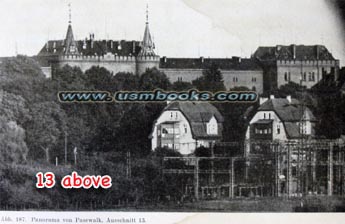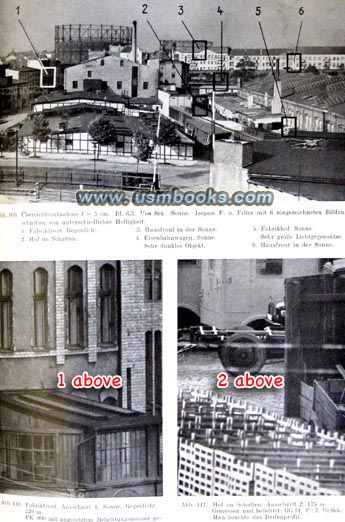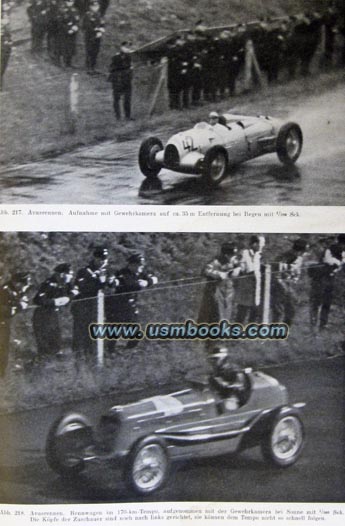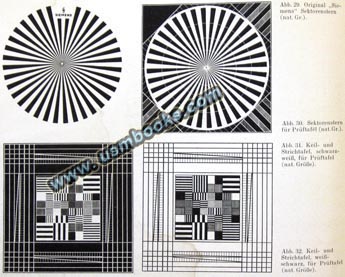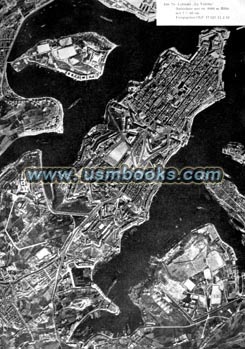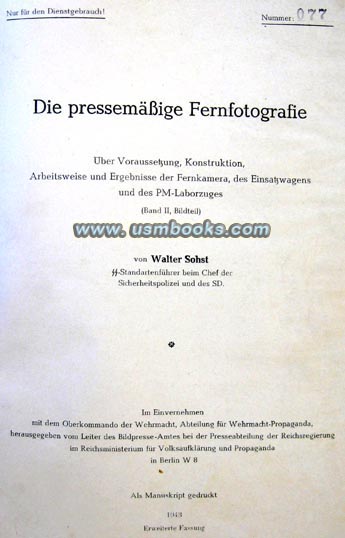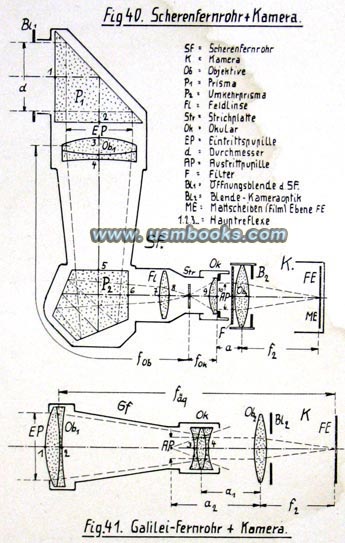 The author of this rare Nazi manual , SS-Standartenführer Walter Sohst had a very interesting career. By 1939 he had become the Head of the Technology Department of the SD-Hauptamt. During World War II he had a leadership position at the Skoda-Works in the Protectorate of Bohemia and Moravia where ammunition and aviation instruments were produced.
He was taken prisoner in Czechoslovakia in May of 1945 and sentenced to 15 years. During his imprisonment in various Czech prisons he did technical work and operated X-ray machines in prison hospitals.

The overall condition of this 71 year old restricted Nazi manual is very good. Every word is readable and every photo is perfectly useful. The outer edges of almost all pages were wet at one time, probably when it was in use in the German Intelligence service. The book has no foul odor and none of the pages lost any of their data as a result of once having been wet. The cover shows some wear that is perfectly depicted in our photo of it. For reasons unknown to us someone wrote fotographfie Heydricha (Reinhard Heydrich photographs) in the Czech language above the eagle on the front cover. It is the only book we know of that even begins to cover this astonishing subject, and one that is rarely offered for sale.


The images and the entire text used on this and all other USMBOOKS web pages are the copyrighted property of USM Inc. Those images and the text may be used by others ONLY AFTER completion of a formal international licensing agreement and payment of a licensing fee! It is therefore, illegal for anyone to take any of the material found on USMBOOKS.com and use it for their own purposes without our written permission, irrespective of any excuse they may feel they have for doing so.
This rare 1943 restricted Nazi photography manual is
**SOLD**.


USM book #618
• IF you prefer faster and safer Priority Mail shipping with USPS Tracking add $7.25.
• IF you wish to purchase highly recommended, but optional insurance, add $4.75.
• We will be happy to ship abroad at additional cost. Please inquire.
EXTREMELY RARE HEAVILY ILLUSTRATED SERIAL NUMBERED NAZI MANUAL ON TELEPHOTO PHOTOGRAPHY AND EQUIPMENT AND ELECTRONIC COMPRESSION OF PHOTOS
BY SS-STANDARTENFÜHRER WALTER SOHST