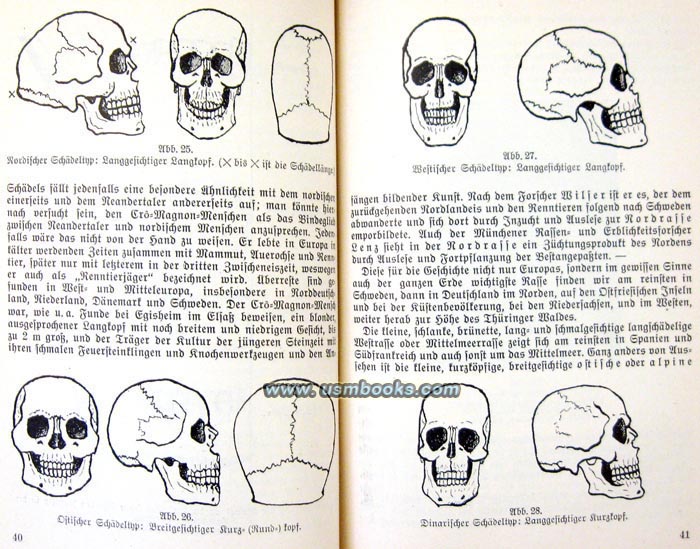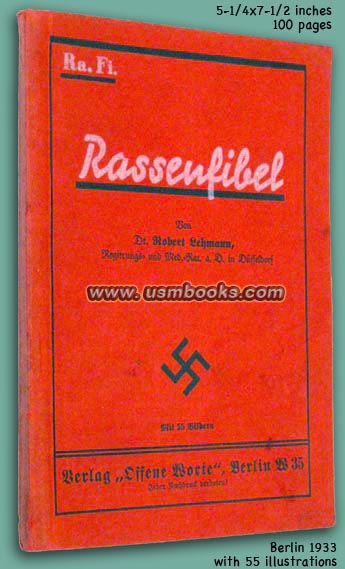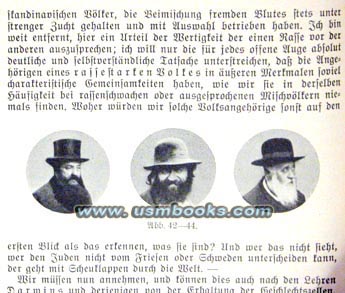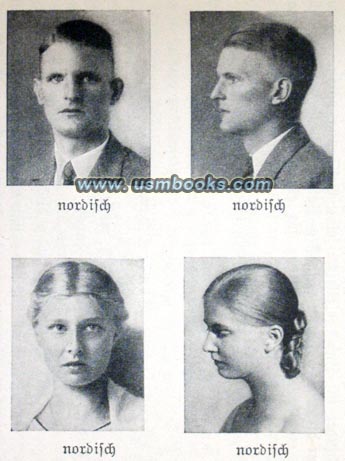 This is an original First Edition of the Rassenfibel or Race Primer by Dr. Robert Lehmann, a very well-known doctor from Düsseldorf and advisor to the state on matters of race. This rare 5-¼ x 7-½ inch, 100-page softcover Nazi book contains 55 images and was published by Verlag Offene Worte in Berlin, a highly respected publisher of military and other manuals.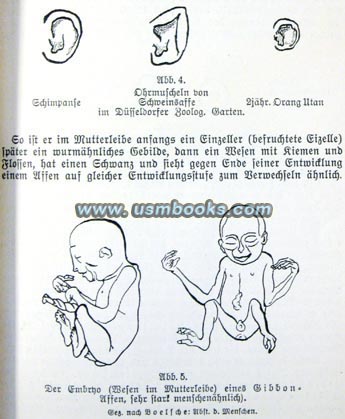 The book starts out with an overview on the matter of race, racial characters and racial types, which is followed by the National Socialist view on the mixing of races, Jews and their effect on German culture and how to curb the Jewish influence on German society. Jewish materialism and domination are covered and Jewish spirituality is compared to German spirituality.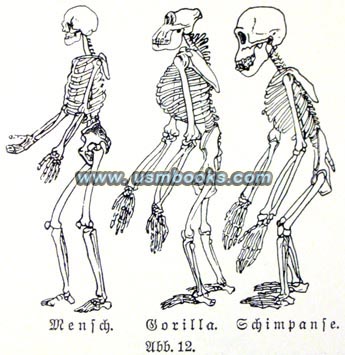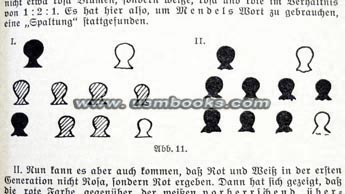 There is also a section on efforts to prevent the breeding of German people with hereditary or genetic diseases and new laws in Nazi Germany regarding inferior people who endanger the racial purity of the Nordic race. Also covered are the breeding of superior animals, the duties of German women, the importance of large, racially pure families, etc.
The book ends with examples of Ahnentafel and family trees. Inside the front and back cover is advertising for other books published by Verlag Offene Worte in Berlin on War Art, Sport, Air Raid Protection etc.

This 83 year old First Edition example of Dr. Robert Lehmann's rare Rassenfibel is in very good used condition. It is offered for sale on several other Third Reich book websites at much higher prices!


The images and the entire text used on this and all other USMBOOKS web pages are the copyrighted property of USM Inc. Those images and the text may be used by others ONLY AFTER completion of a formal international licensing agreement and payment of a licensing fee! It is therefore, illegal for anyone to take any of the material found on USMBOOKS.com and use it for their own purposes without our written permission, irrespective of any excuse they may feel they have for doing so.
This original example of Rassenfibel, the Nazi primer on race is
**SOLD**


USM book #664
• IF you prefer Priority Mail shipping with USPS Tracking add $6.50.
• IF you wish to purchase highly recommended, but optional insurance, add $3.45.
• We will be happy to ship abroad at additional cost. Please inquire.
RARE ANTI-SEMITIC RASSENFIBEL OR NAZI PRIMER ON RACE
AN ORIGINAL THIRD REICH FIRST EDITION OF
DR. LEHMANN'S RASSENFIBEL OR
RACIAL PRIMER WITH
55 ILLUSTRATIONS