The images and the entire text used on this and all other USMBOOKS web pages are the copyrighted property of USM Inc. Those images and the text may be used by others ONLY AFTER completion of a formal international licensing agreement and payment of a licensing fee! It is therefore, illegal for anyone to take any of the material found on USMBOOKS.com and use it for their own purposes without our written permission, irrespective of any excuse they may feel they have for doing so.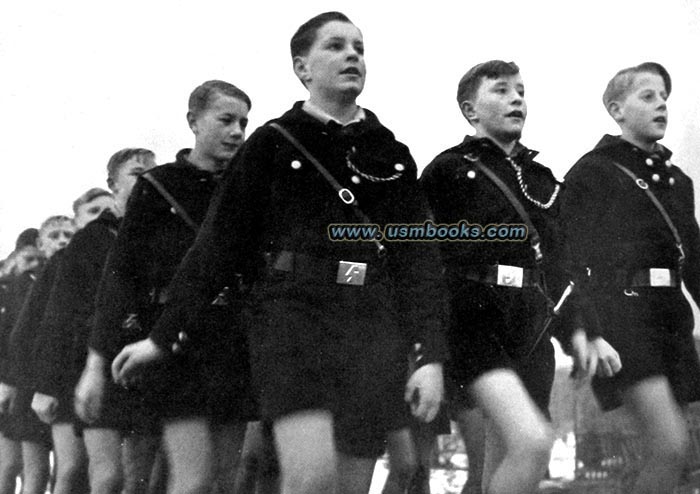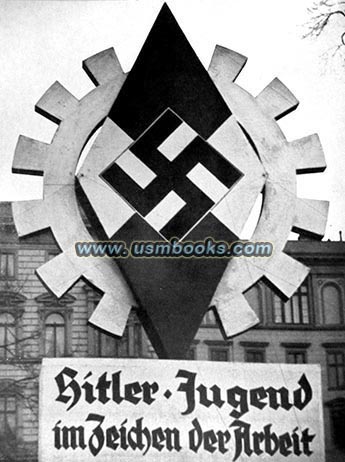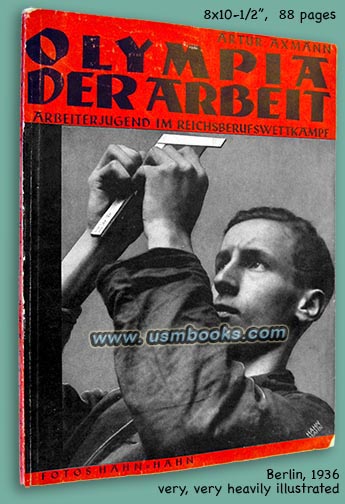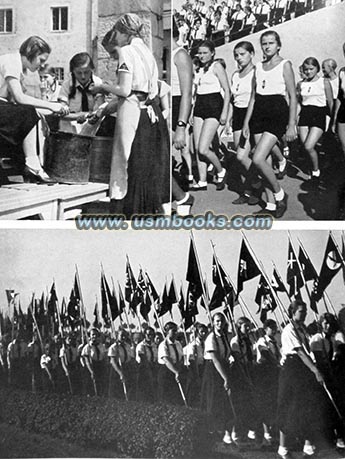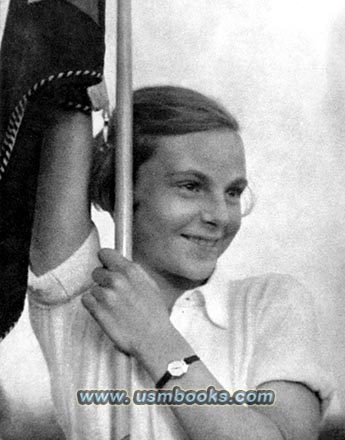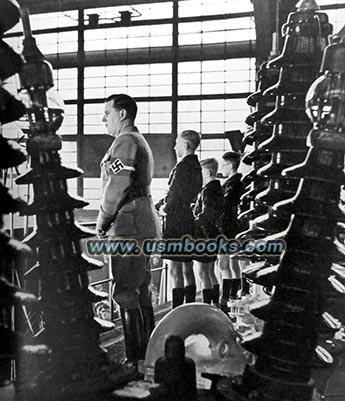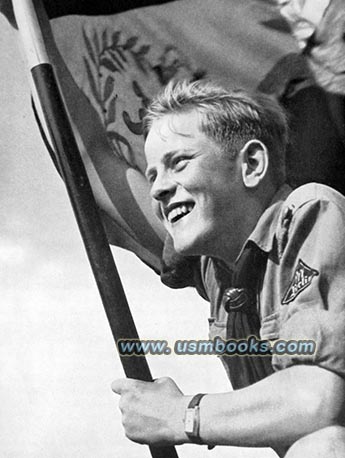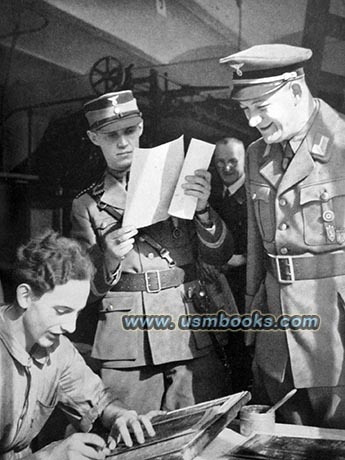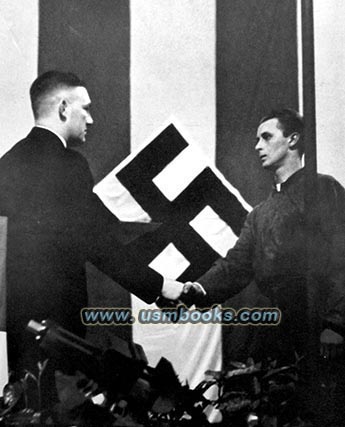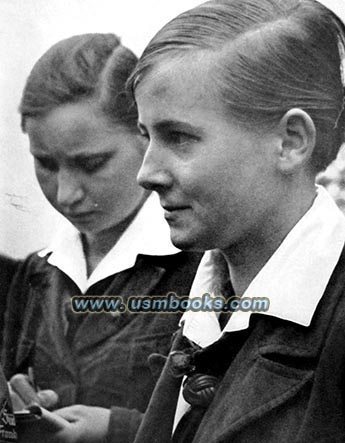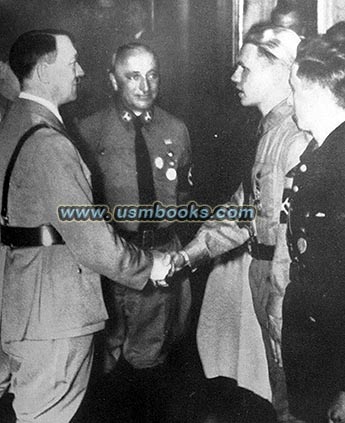 Olympia der Arbeit is a rare Nazi photo book on the Reichsberufswettkampf (National Vocational Competition) held in Nazi Germany. This national labor competition was organized by the Deutsche Arbeitsfront (DAF or German Labor Front) in cooperation with the Hitler Youth and the National Socialist German Students' League. The Reichsberufswettkampf was held at the Gau (local) and national level, and the competition was divided into many vocational and academic branches. Participants had to prove their Aryan ancestry. Berlin Reichsjugendführer Axmann presided over the competitions and winners were presented to the head of the DAF, Reichsleiter Dr. Robert Ley and to Adolf Hitler in person.
Offered for sale on this USMBOOKS web page is the book Olympia der Arbeit, Arbeiterjugend im Reichsberufswettkampf by Artur Axmann. After a short introductory text explaing the importance of labor for the future of Nazi Germany, the 8 x 10-½ inch, 88 page photo book, has 72 full-page black & white photographs of young German men and women being trained and at work in many branches of industry, agriculture and sports. There are photos of Reichsjugendführer Baldur von Schirach (who was succeeded by Axmann as the leader of the Hitler Youth in 1940) as well as a Reichsberufswettkampf winner in a Hitler Youth uniform shaking hands with Adolf Hitler while Dr. Ley watches on.
Published by Verlag Junker und Dünnhaupt of Berlin in 1936, this example of Olympia der Arbeit, is in very good, little used condition. The original Third Reich dust jacket has advertising for the photo book Die deutsche Luftwaffe (also published by Verlag Junker und Dünnhaupt) on the back flap. This is a rare book and it is offered on other well-known websites for as much as $495.00!
This 1938 Nazi Reichsberufswettkampf photo book Olympia der Arbeit is
**SOLD**


USM book # 748
• IF you prefer Priority Mail shipping with USPS Tracking add $5.95.
• IF you wish to purchase highly recommended, but optional insurance, add $3.45.
• We will be happy to ship abroad at additional cost. Please inquire.
RARE 1936 PHOTO BOOK OLYMPIA DER ARBEIT
ABOUT THE NAZI CAREER COMPETITION FOR THE HJ
RARE ORIGINAL THIRD REICH PHOTO BOOK ABOUT THE NATIONAL NAZI VOCATIONAL AND CAREER COMPETITION FOR HITLER YOUTH BOYS AND BdM GIRLS - GREAT PHOTO CONTENT