This humorous Nazi era primer on raising chickens is offered for sale
for $35.00 delivered by Media Mail in the continental USA.


USM book #544
• IF you prefer faster and safer Priority Mail shipping with USPS Tracking add $6.65.
• IF you wish to purchase highly recommended, but optional insurance, add $2.95.
• We will be happy to ship abroad at additional cost. Please inquire.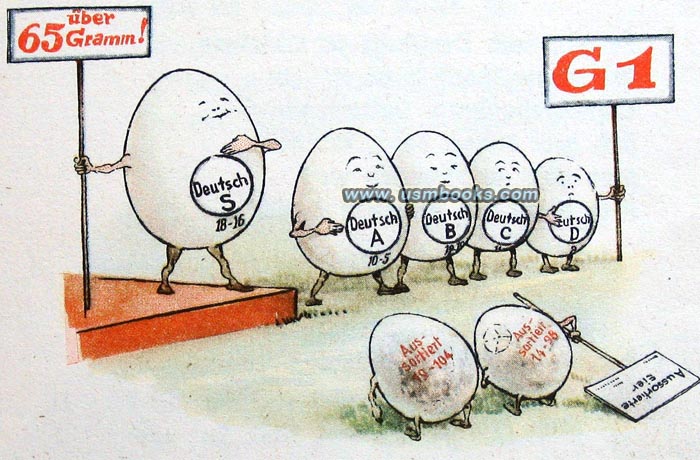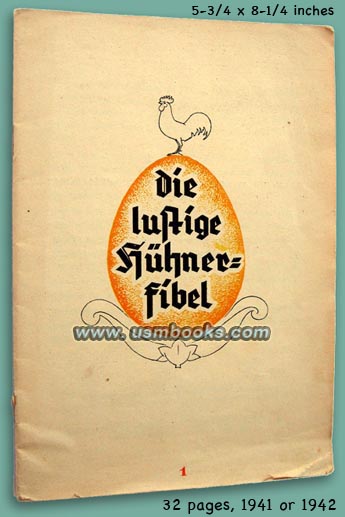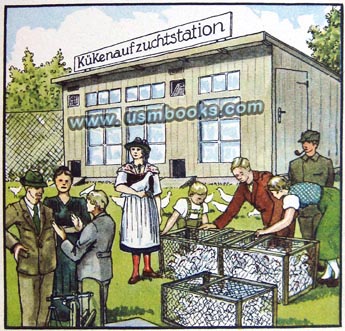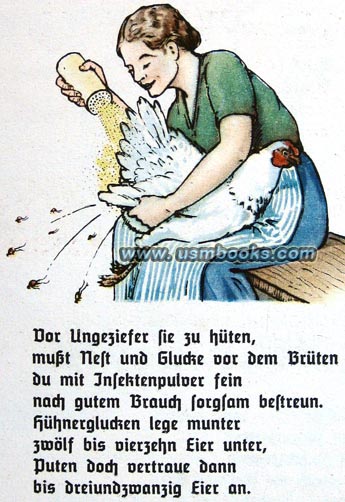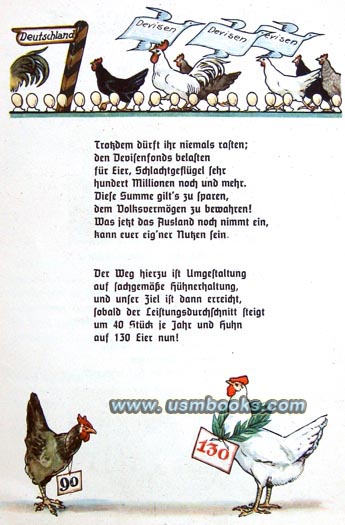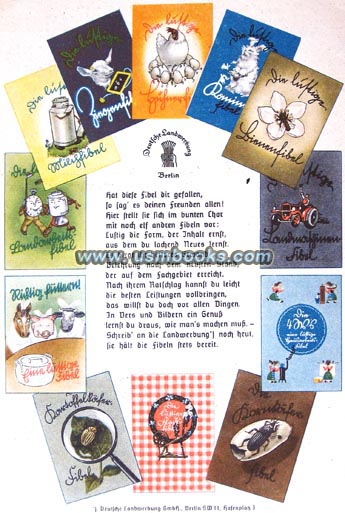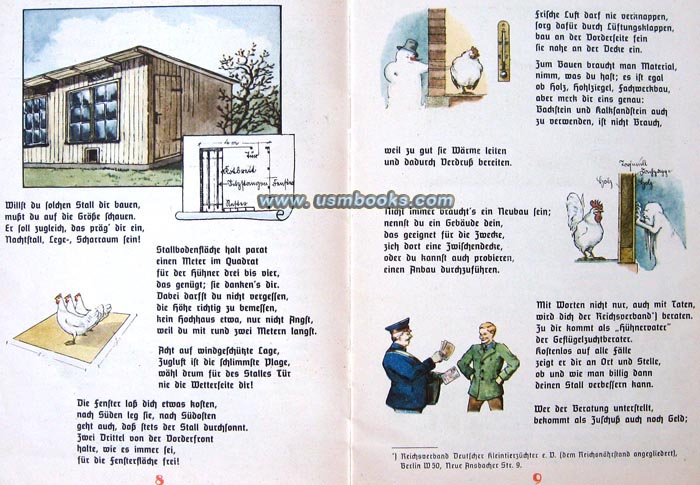 A Fibel in German is the name attached to a very basic handbook or primer which gives the reader a brief but thorough overview of a specific subject. During the Third Reich the government produced handbooks or Fibel on subjects ranging from how to drive a tank to how to stop a tank with a Panzerfaust to raising all sorts of small farm animals.

The 5-3/4 x 8-1/4 inch, 32-page Fibel was published by the Reichsverband deutscher Kleintierzüchter eV or the State Society of German Small Animal Breeders Registered Society. The booklet was published in 1941 or 1942 and in a funny way explains all about the various kinds of domestic chickens, how they are raised, the circumstances under which they live, how to feed them and care for them and how to get the most consistent egg or meat production from them.

It is the basic story of raising chickens from eggs to adulthood and the products that require chickens and eggs for human sustenance, and it is all done is a lengthy humorous poem, beautifully illustrated with lovely period drawings. The back cover lists and shows other similar publications from the Deutsche Landwerbung GmbH in Berlin. Good used condition.
NAZI FIBEL (PRIMER) ON RAISING CHICKENS
DIE LUSTIGE HÜHNER FIBEL OR THE FUNNY CHICKEN STORY


The images and the entire text used on this and all other USMBOOKS web pages are the copyrighted property of USM Inc. Those images and the text may be used by others ONLY AFTER completion of a formal international licensing agreement and payment of a licensing fee! It is therefore, illegal for anyone to take any of the material found on USMBOOKS.com and use it for their own purposes without our written permission, irrespective of any excuse they may feel they have for doing so.