The images and the entire text used on this and all other USMBOOKS web pages are the copyrighted
property of USM Inc. Those images and the text may be used by others ONLY AFTER
completion of a formal international licensing agreement and payment of a licensing fee!
This USMBOOKS web page is Copyright © 2014 by USM, Inc., The text and images on it are fully protected by international copyright law. It is therefore, illegal for anyone to take any of the material found here and use it for their own purposes without our written permission, irrespective of any excuse they may feel they have for doing so.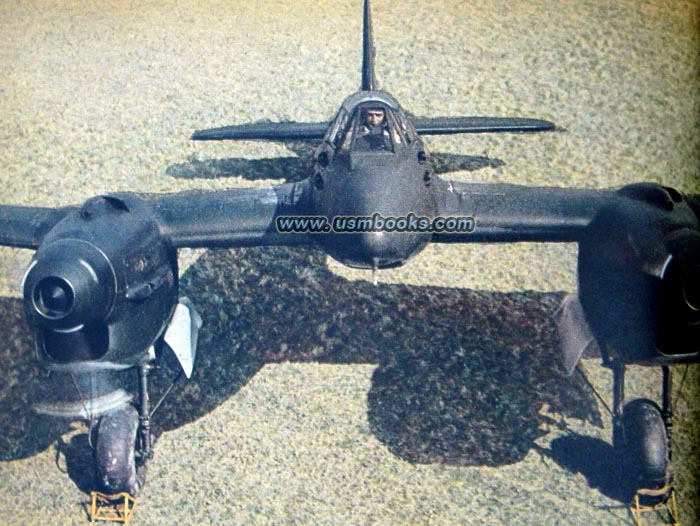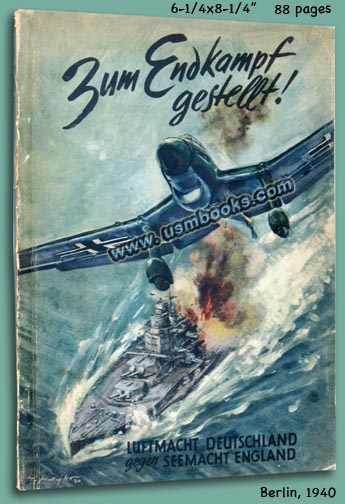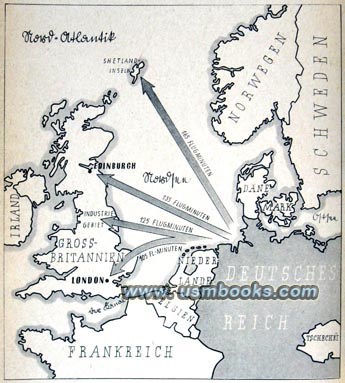 Verlag Die Wehrmacht in Berlin published this wonderful book called Zum Endkampf gestellt! about the battle of Luftwaffe forces against England and its Navy in 1940. This is a First Edition 6-¼ x 8-¼ inch, 88-page soft cover book from 1940 full of color and black & white action photos (some by the Associated Press), maps and great illustrations by famous war illustrator Theo Matejko who was also responsible for the cover art.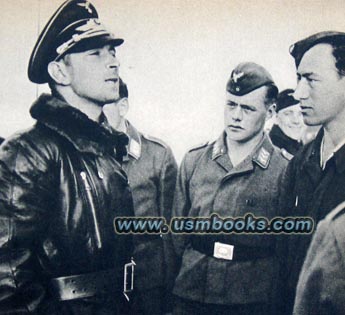 The photos are great and give a real inside view of Luftwaffe pilot life with plenty of uniform and airplane details: Heinkel and Focke-Wulf airplanes on Luftwaffe air bases in Germany and Norway, Fallschirmjäger or paratroopers jumping out of Luftwaffe airplanes and smoking after capturing Eben Emael, Werner Mölders surrounded by attentive fellow pilots, pilot gear, bombing raids and post-attack destruction, airplane repair, loading ammunition, Stukas, communication troops, Luftwaffe pilot training, etc.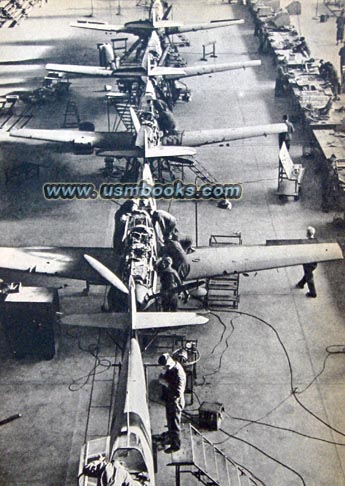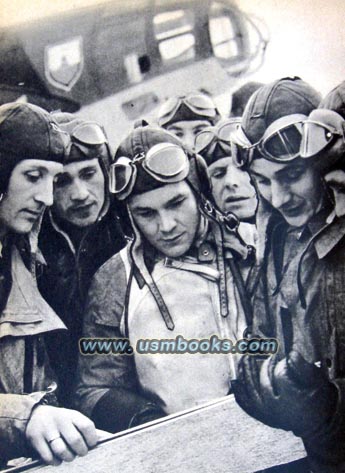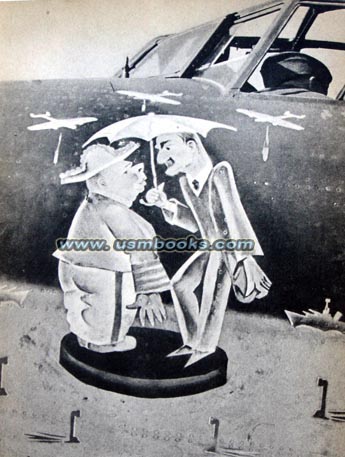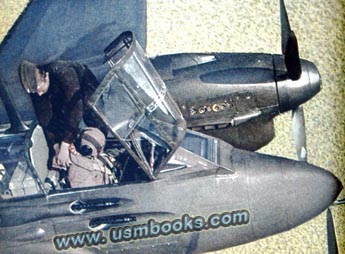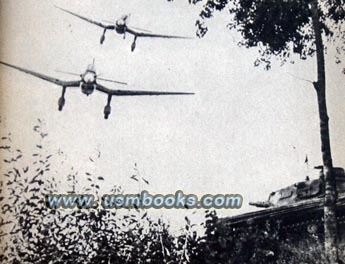 A wonderful Third Reich book full of action, in very good used condition.
This Nazi 1st Edition book about the Luftwaffe attacks on England is
**SOLD**


USM book #649
• IF you prefer Priority Mail shipping with USPS Tracking add $5.75.
• IF you wish to purchase highly recommended, but optional insurance, add $2.95.
• We will be happy to ship abroad at additional cost. Please inquire.
HEAVILY ILLUSTRATED 1940 NAZI BOOK ABOUT THE BATTLE AGAINST ENGLAND
1940 NAZI BOOK ABOUT THE LUFTWAFFE TAKING ON THE BRISTH NAVY - GREAT PHOTOS AND ILLUSTRATIONS