This 1938 Heinrich Hoffmann Bildband "Hitler liberates Sudetenland"
is **SOLD**


USM book #342
• IF you prefer faster and safer Priority Mail shipping with USPS Tracking add $6.75.
• IF you wish to purchase optional insurance, add $3.45 to your payment.
• We will be happy to ship abroad at additional cost. Please inquire.
NAZI HOFFMANN PHOTO BOOK HITLER LIBERATES SUDETENLAND
THE HISTORIC 1938 HEINRICH HOFFMANN PHOTO BOOK

HITLER BEFREIT SUDETENLAND


The images and the entire text used on this and all other USMBOOKS web pages are the copyrighted property of USM Inc. Those images and the text may be used by others ONLY AFTER completion of a formal international licensing agreement and payment of a licensing fee! It is therefore, illegal for anyone to take any of the material found on USMBOOKS.com and use it for their own purposes without our written permission, irrespective of any excuse they may feel they have for doing so.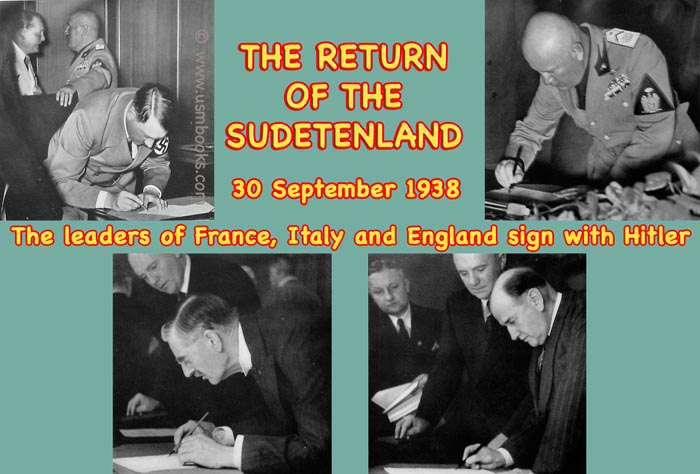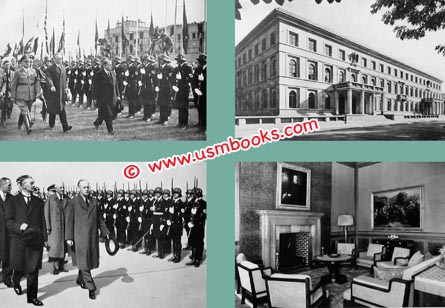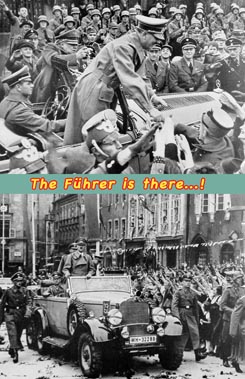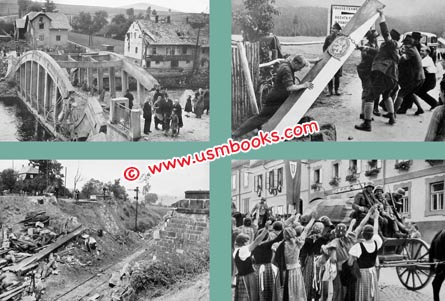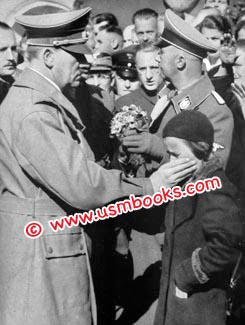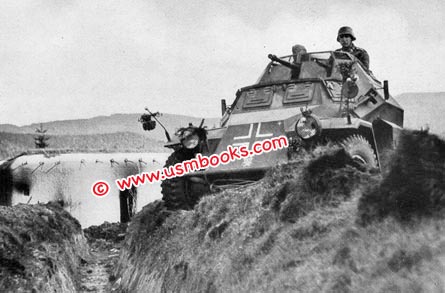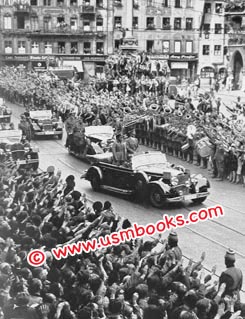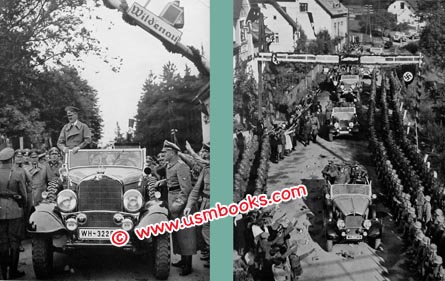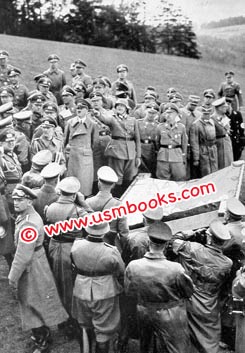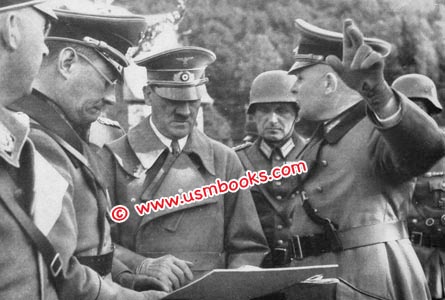 Hitler Befreit Sudetenland
(Hitler Liberates Sudetenland)
is a historic black & white Nazi photo book published by Professor Heinrich Hoffmann and the Zeitgeschichte Verlag in Berlin. This 7-1/2 x 10-1/2 inch, 64 page softcover photo book with an introduction by Konrad Henlein was released in 1938.
This historical book is filled with over 100 full- and half-page photos of Adolf Hitler, other high ranking Nazis (Göring, Ribbentrop, Henlein, Keitel) and foreign dignitaries deciding the fate of Sudetenland, a part of Czechoslovakia in the fall of 1938.
There are pictures of Hitler with with British Prime Minister Neville Chamberlain, French Premier Edouard Daladier and Il Duce, Benito Mussolini at the Berghof near Berchtesgaden, at Bad Godesberg and during the 29-30 September 1938 meeting at the
Führerbau
in München (Munich). The "Munich Pact" was signed on 30 September 1938, an agreement that enabled Nazi Germany to take possession of the Sudetenland without fear of opposition from either Britain, France or Italy
.
This section is followed by photos of German troops entering the Sudetenland, fleeing citizens, Hitler visiting the troops in one of his gigantic open cars, Hitler inspecting Czech defenses, having lunch in the field, shaking hands with wounded soldiers, posing with smiling children, women offering Hitler mineral water with Reichsführer-SS Heinrich Himmler in the background, etc
.