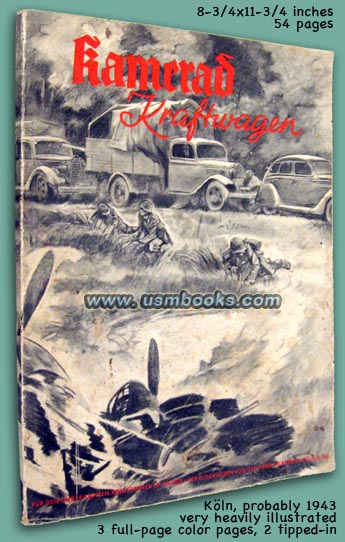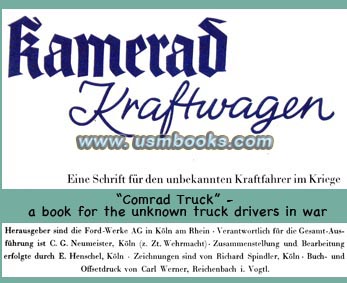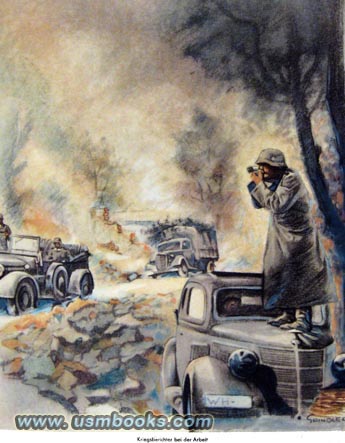 This is a wonderful, heavily illustrated wartime book "dedicated to the unknown truck driver in war" as published by Ford-Werk AG in Köln am Rhein apparently in 1943. Ford was probably the largest producer of military vehicles used by the Wehrmacht during World War II. They produced everything from automobiles to light trucks to heavy trucks that were used in every theater from Africa to the arctic circle to the depths of the Soviet Union.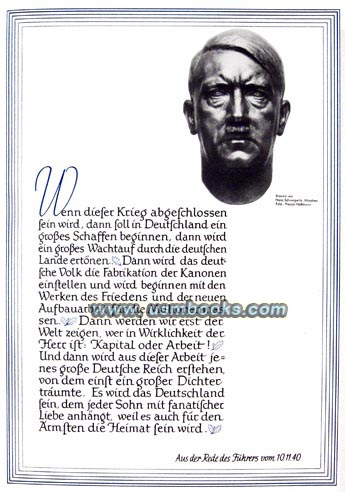 Those interested in Third Reich history are usually aware that Ford Motor Company of the United States had an independent, free-standing subsidiary company in Köln (Cologne in English), Germany along the Rhine river. The company was there before the Nazis came to power and is still there today. Hysterical anti-Ford people with no knowledge of history have tried to make a great issue of the fact that Ford stayed in business during the entire period of the Third Reich, when in fact they had no choice but to do so, just as German owned companies like Bayer (a subsidiary of IG Farben) continued to produce products in the USA during World War II.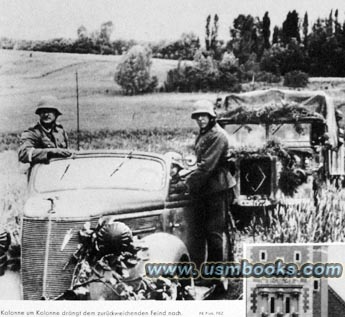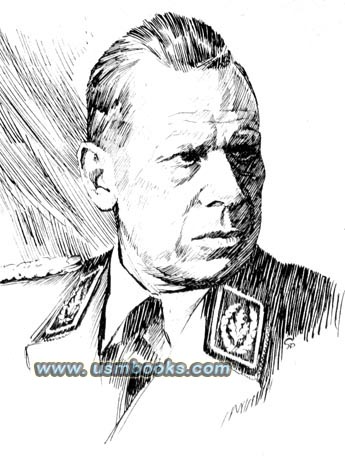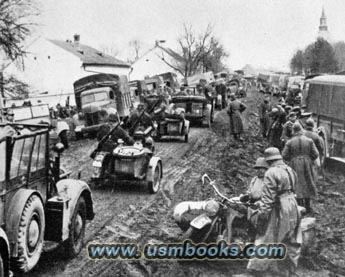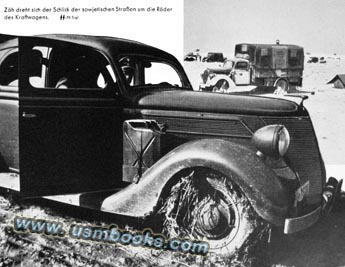 Kamerad Kraftwagen or Comrade Truck is a large 8-¾ x 11-¾ inch 54-page heavily illustrated book printed on very high-quality paper with tipped-in color photos and printed tissue separations between some of the pages. It was written, illustrated and printed by the group of people mentioned at the bottom of the title page on behalf of Ford and begins with a photo of a bronze sculpture of Adolf Hitler by Hans Schwegerle of Munich above an interesting statement that Hitler made on 10 November 1940 about post-war plans.
The people that worked on this book spared no expense to create a beautiful product, hiring well-known artist Richard Spindler to provide color and black & white drawings of German soldiers and Ford vehicles in military service. There are also dozens of photos of Fords in service to the Wehrmacht, the Waffen-SS, the Luftwaffe, etc. There is a chapter on the city and factory where Fords were made (Köln-Deutz) that explains how they were made and how the government of Germany and the Nazi Party controlled the war effort within the plant.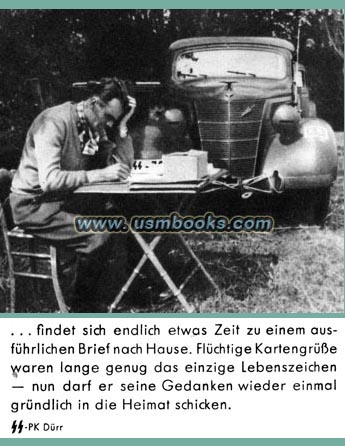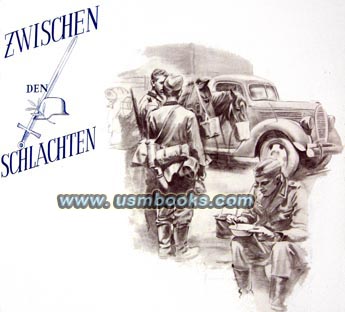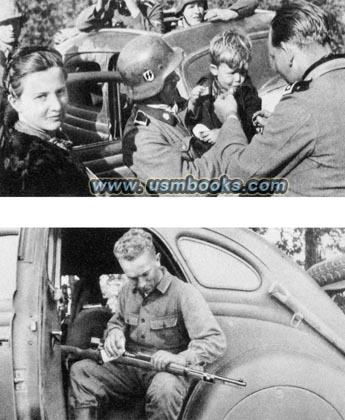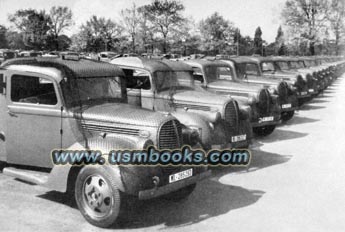 Other chapters explain the utility of Ford vehicles in combat, on the campaign trail from Africa to the remotest parts of the Soviet Union. The vehicles were lauded for their innovations, ease of use, dependability and toughness in difficult situations. Part of the book focusses on the use of Ford vehicles by Nazi Kriegsberichter or war correspondents and photographers. Two of the Spindler color illustrations are tipped-in or glued on to heavy card stock pages within the book.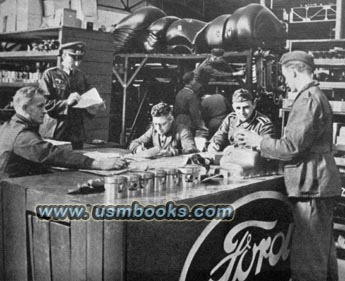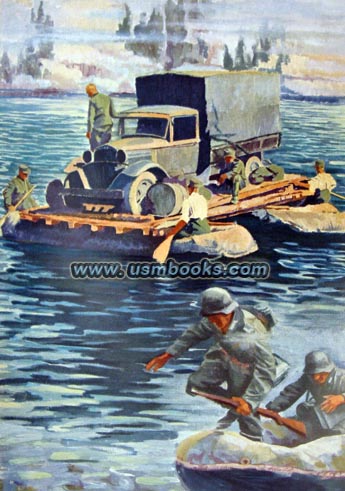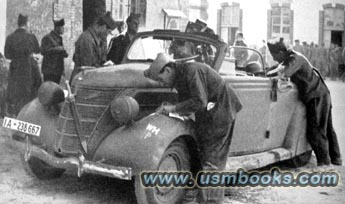 This is a very rare book that could be incorrectly used to try to prove that Ford Motor Company was somehow part of a conspiracy to collaborate with the Nazis during the war. Nonsense. Anyone with even minimal knowledge of the events of World War II knows that there was nothing Ford could do to prevent the German government from continuing to operate their enormous industrial facilities on the banks of the Rhine.
The example of the extremely rare 1943 German book Kamerad Kraftwagen
is complete and in very nice used condition.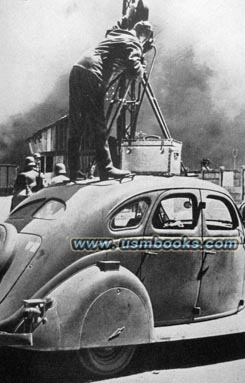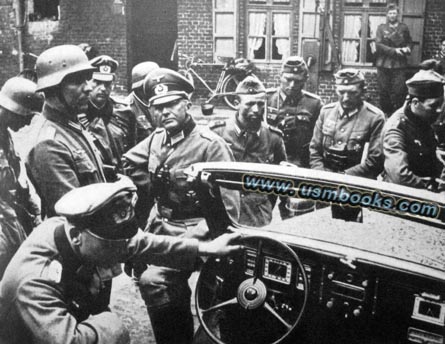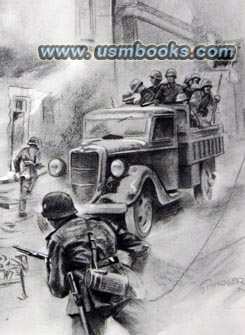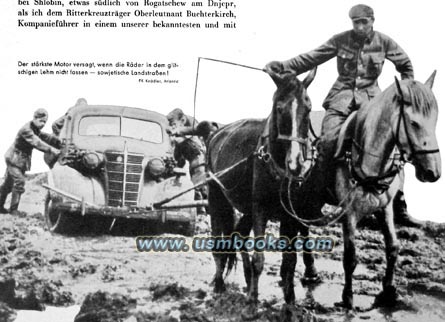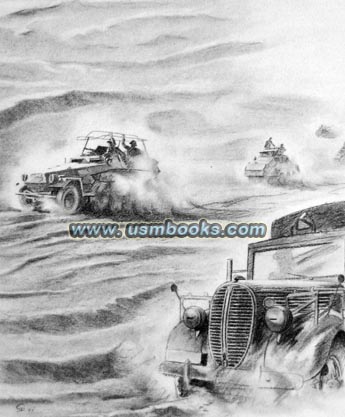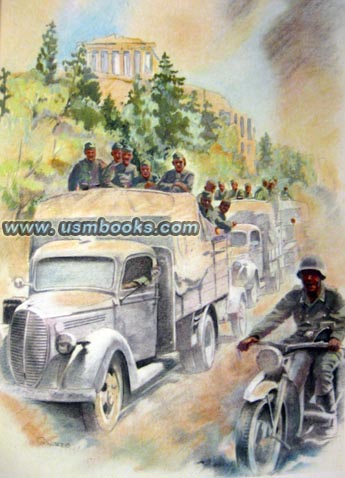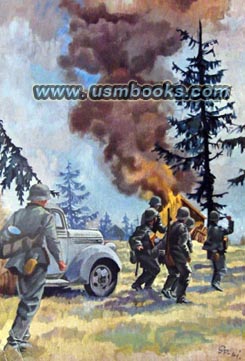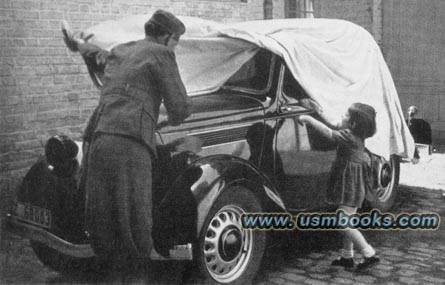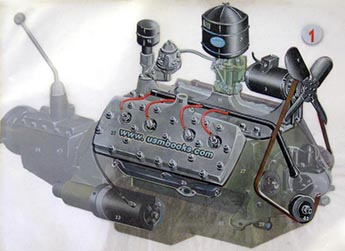 The images and the entire text used on this and all other USMBOOKS web pages are the copyrighted property of USM Inc. Those images and the text may be used by others ONLY AFTER completion of a formal international licensing agreement and payment of a licensing fee! It is therefore, illegal for anyone to take any of the material found on USMBOOKS.com and use it for their own purposes without our written permission, irrespective of any excuse they may feel they have for doing so.
This Nazi publication "Comrade Truck" is offered for sale
for $295.00 delivered by Media Mail in the continental USA.


USM book #660
• IF you prefer faster and safer Priority Mail shipping with USPS Tracking add $7.25.
• IF you wish to purchase highly recommended, but optional insurance, add $5.95.
• We will be happy to ship abroad at additional cost. Please inquire.
1943 WARTIME GERMAN FORD MILITARY VEHICLE IN-SERVICE OVERVIEW
'COMRADE TRUCK'
RARE FORD KÖLN HEAVILY ILLUSTRATED 1943 BOOK KAMERAD KRAFTWAGEN
OR
COMRADE TRUCK