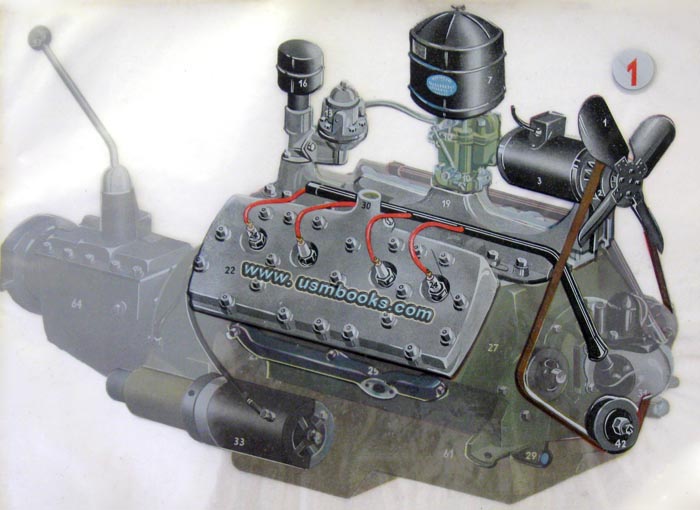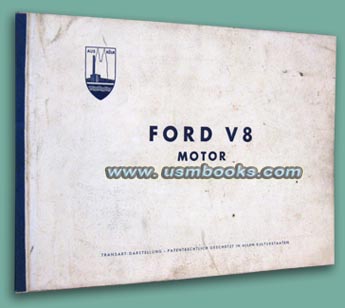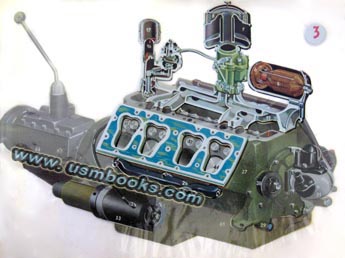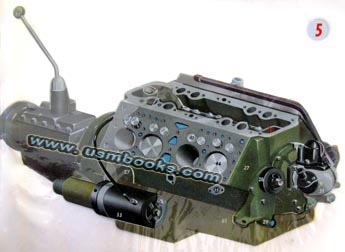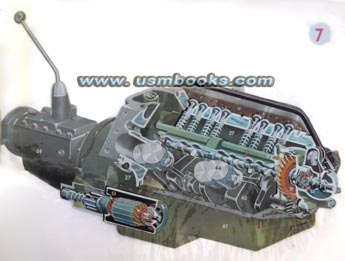 This is a very rare piece of Ford Motor Company automotive literature that was produced for high-level distribution at the Berlin Auto Show and elsewhere to explain the Ford V8 motor and the secrets of its inner workings. We have seen and sold a similar brochure for the Volkswagen or KdF Car, but we have never before seen the brochure for the Ford V8 motor.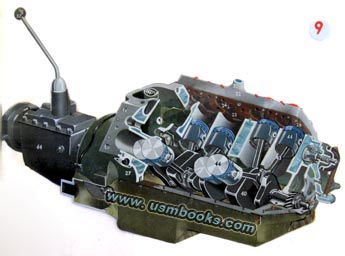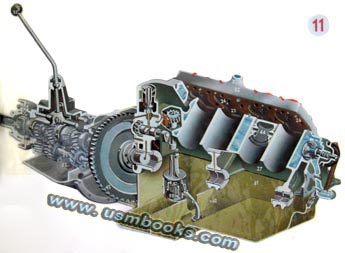 Those interested in Third Reich history are usually aware that Ford Motor Company of the United States had an independent, free-standing subsidiary company in Köln (Cologne in English), Germany along the Rhine river. The company was there before the Nazis came to power and is still there today. Hysterical anti-Ford people with no knowledge of history have tried to make a great issue of the fact that Ford stayed in business during the entire period of the Third Reich, when in fact they had no choice but to do so, just as German owned companies like Bayer (a subsidiary of IG Farben) continued to produce products in the USA during World War II.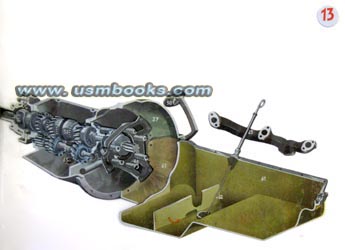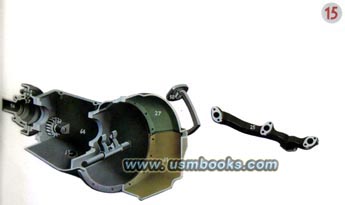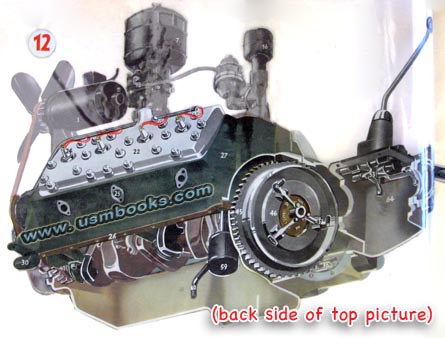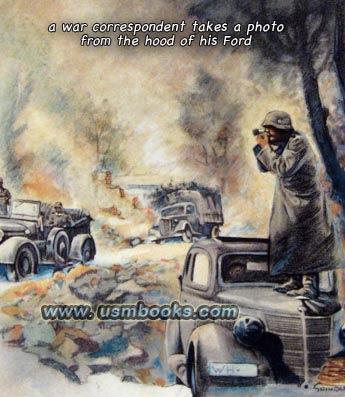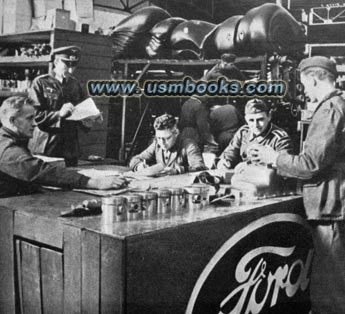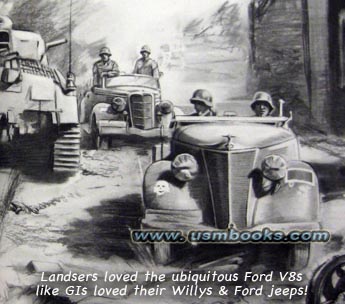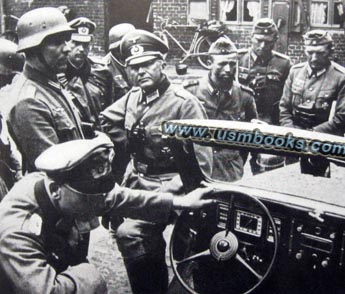 The rare 8-¼ x 11-¾ inch full-color Ford V8 Motor brochure we offer here was the work of Thomas Abeking at TRANSART-DARSTELLUNG AG of Berlin so that Ford in Köln could promote the radically new (in Germany and Europe) V8 motor available in their cars and trucks.
Cell brochures like this one were the specialty of TRANSART, and the cells in this book are very similar to cartoon animation cells. That is, each pair of cells (1 and 2 for example) are printed back-to-back in perfect register on clear, transparent plastic film. When you open this booklet to page 1, you see the entire Ford V8 motor and its transmission with the near features such as the head, distributor, air cleaner, generator and fan in sharp focus. Turning the cell to number 2 you see only the inside of those same parts of the engine (the head, distributor, air cleaner, generator and fan) and on the cell on the opposite page you see the reverse side of the inner workings of those parts.
And so it goes through all 16 original cells until you see the back side of the transmission, clutch pedal and exhaust manifold on the left hand side of the motor.

While this technique is relatively common today, but still expensive, it was unheard of when the process was new in the late 1930s. It was sensational, and its use by Ford shows how advanced their marketing was at Ford Köln.
The front and back covers of this rare Ford V8 Motor brochure are somewhat dirty from having survived the last 75 years of war and peace in an automotive establishment somewhere in Germany. All 16 of the cells are in very good, bright, original condition.


The images and the entire text used on this and all other USMBOOKS web pages are the copyrighted property of USM Inc. Those images and the text may be used by others ONLY AFTER completion of a formal international licensing agreement and payment of a licensing fee! It is therefore, illegal for anyone to take any of the material found on USMBOOKS.com and use it for their own purposes without our written permission, irrespective of any excuse they may feel they have for doing so.
This rare Nazi book of bound transparencies of the FORD V8 MOTOR
is for sale for $265.00 delivered by Media Mail in the continental USA.


USM book #662
• IF you prefer faster and safer Priority Mail shipping with USPS Tracking add $6.95.
• IF you wish to purchase highly recommended, but optional insurance, add $4.75.
• We will be happy to ship abroad at additional cost. Please inquire.
1939 FORD V8 MOTOR IN BOUND TRANSPARENCIES
MADE FOR FORD MOTOR CO. AG KÖLN (COLOGNE)
TRANSART AG BERLIN 16 CELL TRANSPARENCY BROCHURE FOR THE NEW FORD V8 MOTOR FORD MOTOR CO. AG KÖLN