The images and the entire text used on this and all other USMBOOKS web pages are the copyrighted property of USM Inc. Those images and the text may be used by others ONLY AFTER completion of a formal international licensing agreement and payment of a licensing fee! It is therefore, illegal for anyone to take any of the material found on USMBOOKS.com and use it for their own purposes without our written permission, irrespective of any excuse they may feel they have for doing so.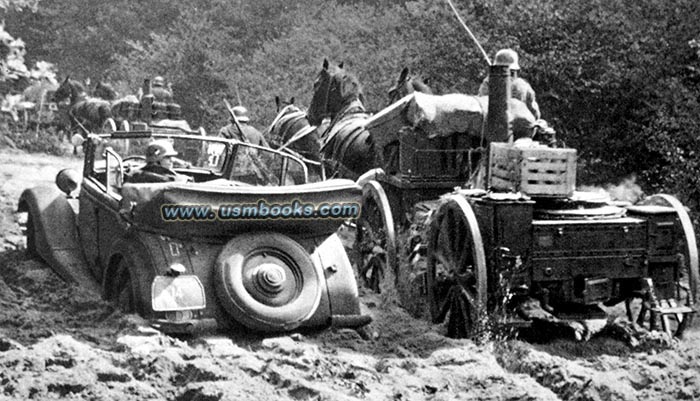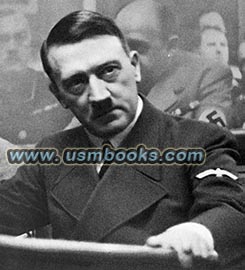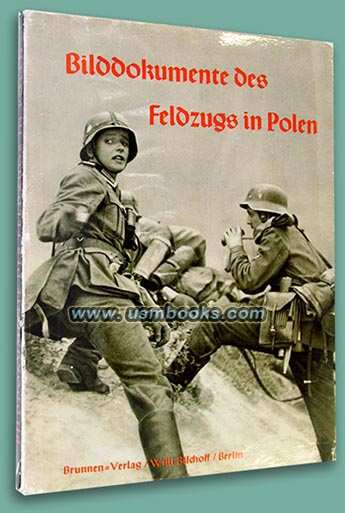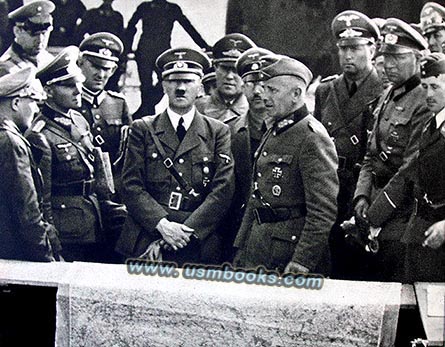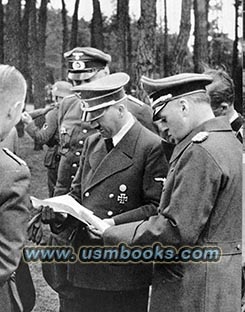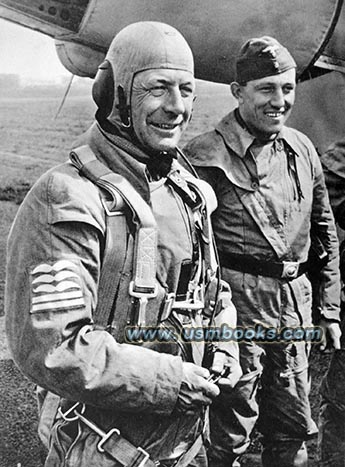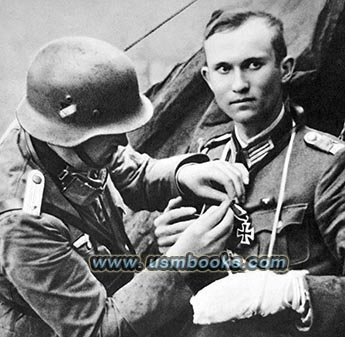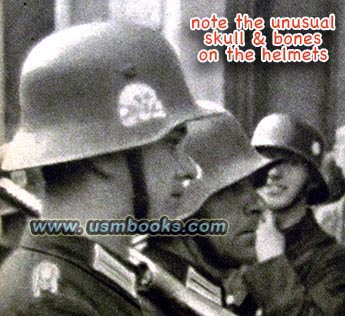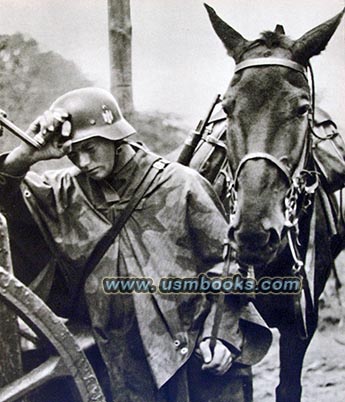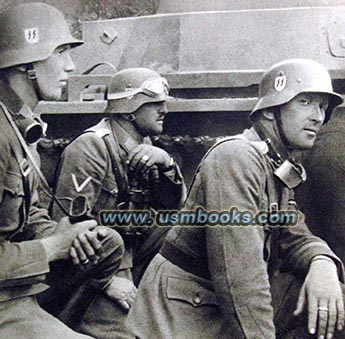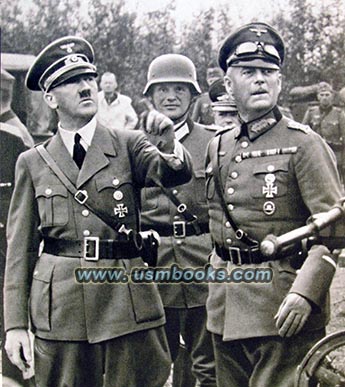 This 1940 Nazi photo book was published by Brunnen Verlag Willi Bischoff of Berlin. It is in very good used condition. The original Third Reich dust jacket was laminated by a previous owner to preserve it.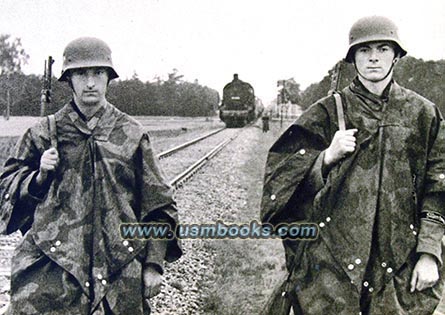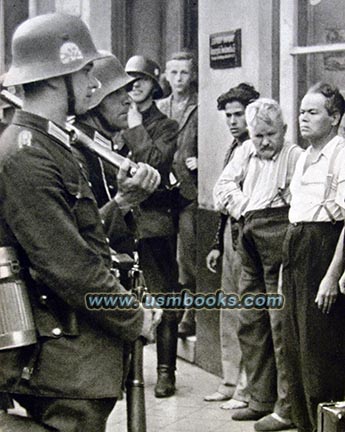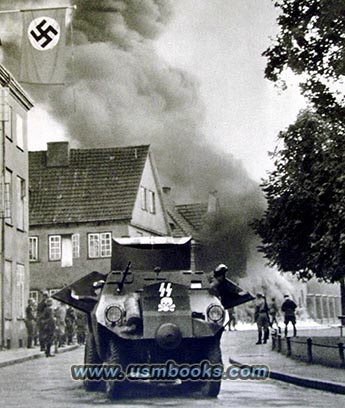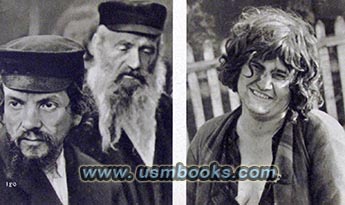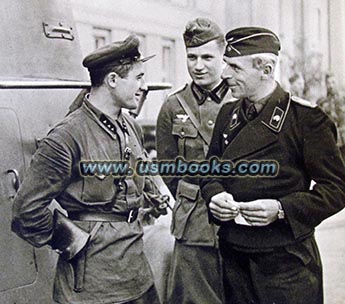 This is a First Edition (of 20,000) of the 1940 Third Reich book Bilddokumente des Feldzugs in Polen (Photo Documents of the Invasion of Poland) by Heiner Kurzbein, Erwin Berghaus and Fred-Erich Uetrecht. The photos in 7-1/4 x 9-7/8 inch, 128 page softcover book were taken by members of the Wehrmacht on the frontline in Poland and are rarely found in other Nazi era photo books.
The book starts with a photo of Adolf Hitler during his 1 September 1939 announcement in Parliament of the invasion of Poland. That is the only non-military photo in Bilddokumente des Feldzugs in Polen. The rest of the book has photos of members of the Luftwaffe in the air and on the ground, Generalfeldmarschall Hermann Göring checking the effect of his Air Force attacks, men of the Wehrmacht on foot, on horseback, in trucks, Panzerwagen and boats, tired and wounded soldiers, decorated soldiers, muddy battle circumstances, field kitchens, the LSSAH in a fierce street battle in Sochaczow, Sepp Dietrich (wearing a SS helmet and goggles), the destruction of war, SS men guarding Hitler's train, fierce battles around Warsaw, the SS entering Danzig, Polish civilians and members of the Polish military, the corpses of murdered Volksdeutschen (ethic Germans), and Polish capitulation. All types of planes, tanks, weapons and vehicles are shown.
There are several photos of Hitler surrounded by generals and high-ranking officers (including his Adjutant Erwin Rommel), with Foreign Minister von Ribbentrop, at the Führerhauptquartier, and his triumphant entry into Warsaw on 5 October 1939 (in an open Mercedes-Benz Nazi staff car behind a SS man wearing a Panzer wrap).
Bilddokumente des Feldzugs in Polen even has a very rare photo (shown below) of German officers meeting with a Soviet Officer in Brest-Litowsk (now Brest in Belarus)! Today few people are familiar with the Molotov–Ribbentrop Pact signed on 23 August 1939 and few people realize the Red Army invaded Poland in September 1939 right along with the German Wehrmacht. The Germans took two-fifths of Poland and the Soviets got three-fifths of the country when the fighting was all over!
This Nazi photo book on the 1939 invasion of Poland is offered for sale
for $155.00 delivered by Media Mail in the continental USA.


USM book #765
• IF you prefer Priority Mail shipping with USPS Tracking add $6.50.
• IF you wish to purchase highly recommended, but optional insurance, add $3.50.
• We will be happy to ship abroad at additional cost. Please inquire.
RARE & GRITTY FRONTLINE NAZI PHOTOS OF THE
1939 WEHRMACHT INVASION OF POLAND
FIRST EDITION 1940 NAZI PHOTO BOOK
BILDDOKUMENTE DES FELDZUGS IN POLEN