The images and text used on this and all other USM web pages are the copyrighted property
of USM Inc. Those images and the text may be used by others ONLY AFTER completion
of a formal international licensing agreement and payment of a licensing fee!
This genuine 1940 Deutscher Werkkalender is offered for sale
for $195.00 delivered to any address in the continental United States.

We will be happy to ship abroad at additional cost. Please inquire.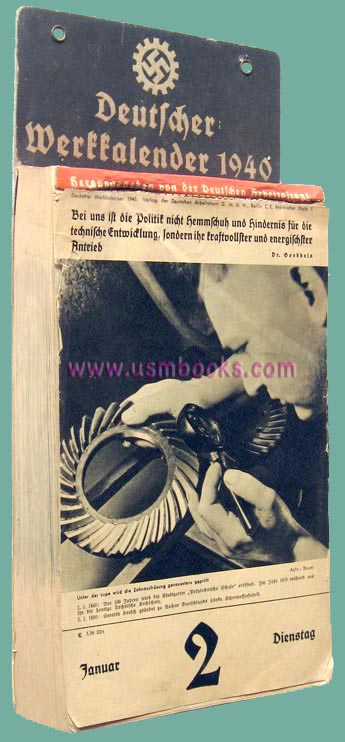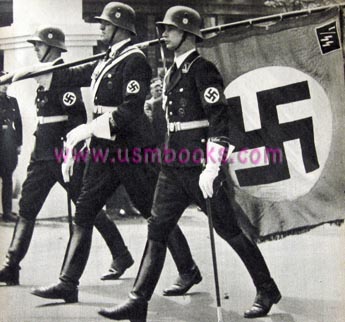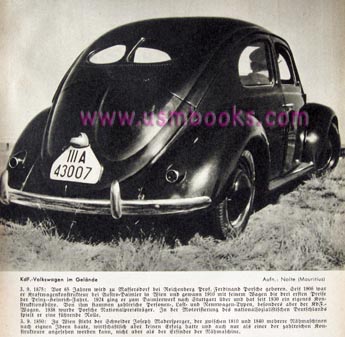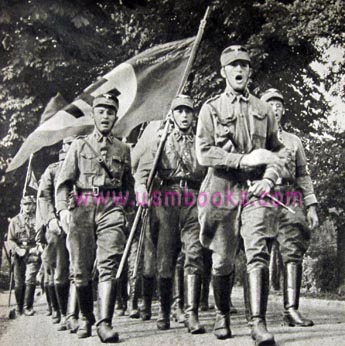 This is a nice example of the big, heavy, very rare 1940 Deutsche Arbeitsfront (DAF or German Labor Front) Werkkalender or factory calendar for 1940. It is complete except for its front cover and the page for 1 January 1940. The pages for 2, 3 and 4 January 1940 are detached from the calendar pad but are complete and in good used condition.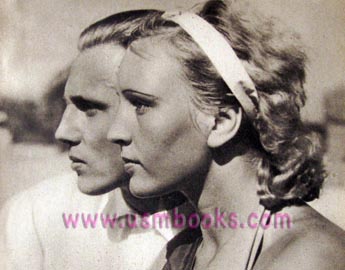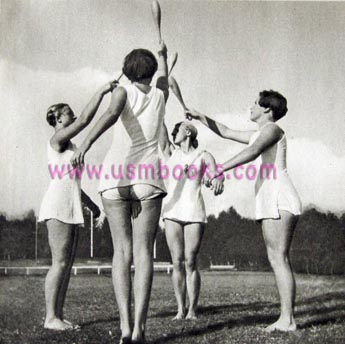 Designed especially to hang in factories throughout Third Reich Germany, this 6 x 13 inch Nazi calendar is over 1-1/4 inches thick allowing a single illustrated page for each of the 365 days in the year. In addition to the picture on each page there is a quote, usually from a high-ranking Nazi, and a list of important things that happened on the day in question.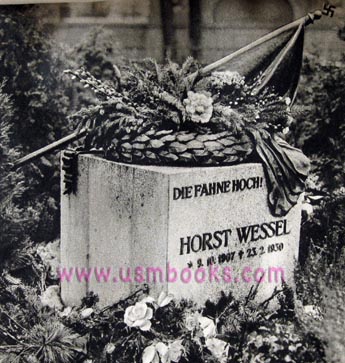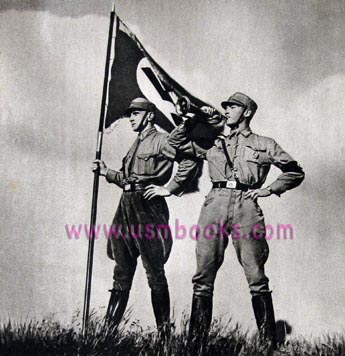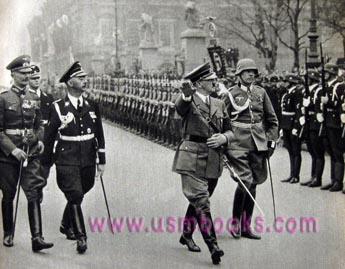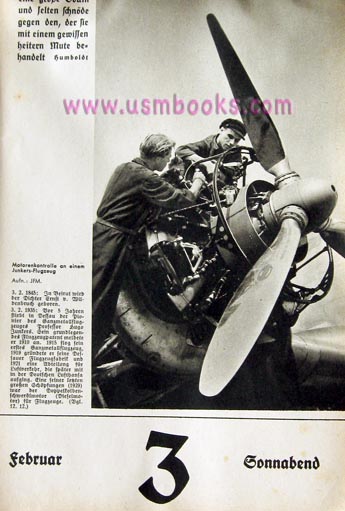 This particular calendar is superbly illustrated with a wide variety of splendid Third Reich images, most of which are not found in usual Third Reich literature. The calendar is made with a heavy chipboard back and a fold-up tab with two holes for hanging. Very good condition.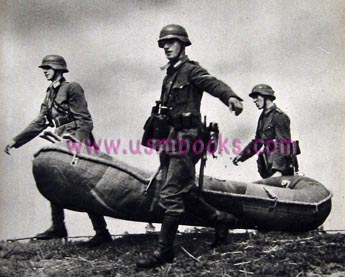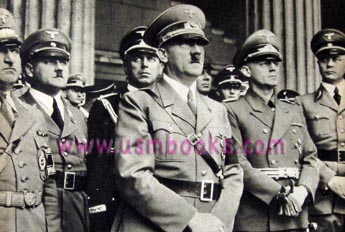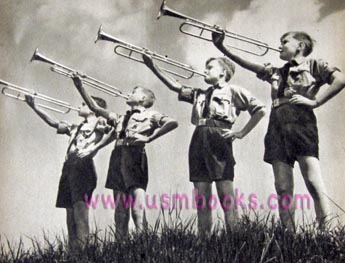 NAZI FACTORY CALENDAR FOR 1940
THE DEUTSCHE ARRBEITSFRONT
WERKKALENDER FOR 1940
This USMBOOKS web page is Copyright © 2015 by USM, Inc., and the text and images on it are fully protected by international copyright law. It is therefore, illegal for anyone to take any of the material found here and use it for their own purposes without our written permission, irrespective of any excuse they may feel they have for doing so.