The images and the entire text used on this and all other USMBOOKS web pages are the copyrighted property of USM Inc. Those images and the text may be used by others ONLY AFTER completion of a formal international licensing agreement and payment of a licensing fee! It is therefore, illegal for anyone to take any of the material found on USMBOOKS.com and use it for their own purposes without our written permission, irrespective of any excuse they may feel they have for doing so.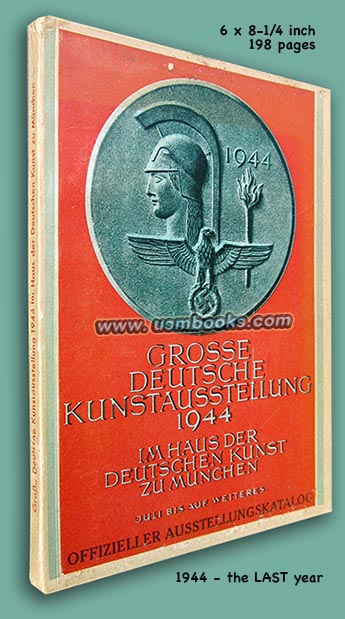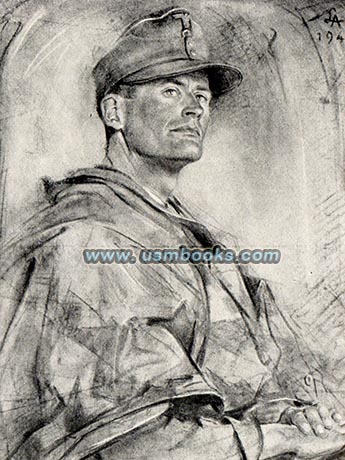 The Haus der Deutschen Kunst (House of German Art) was built in a park-like setting just northeast of the Feldherrnhalle in downtown München (Munich) on the orders of Adolf Hitler, to replace the Crystal Palace Gallery which had been destroyed by fire in 1931. It was built under the direction of Professor Paul Ludwig Troost who died before it was finished. The building was completed by his young widow, Gerdie Troost with the help of her associate professor Leonhard Gall in 1937. Each year the work of German artists from Germany and abroad was showcased at the House of German Art.
For sale on this USMBOOKS web page is the full exhibition catalog for the Grosse Deutsche Kunstausstellung (Greater German Art Exhibition) that opened in July 1944 at the House of German Art in central München, Germany. It was the last one of these large Germanic art exhibitions held during the Third Reich of Adolf Hitler and because of Allied bombing of München, few people attended the exhibition and few catalogs were sold.
The 198-page, 6 x 8-1/4 inch heavily illustrated softcover First Edition book begins with a Heinrich Hoffmann portrait of the Führer followed by a picture and multi-color floor plan of the Haus der Deutschen Kunst. That is followed by a written overview of the building and a directory of each of the artists and the works being exhibited. The next 68 pages are reproductions of the principal works of the exhibition (top Nazis, nudes, heroic sculptures, landscapes, etc.) one to a page.
The last 40 pages contain contemporary advertising for things like SS Allach porcelain, BMW, Mercedes-Benz, Rodenstock optical company, Rosenthal Porzellan, Sager & Woerner, Semperit, Allianz, Bernstein (amber) jewelry, Blaupunkt radios, Dornier, natural health remedies, artist supplies, the Hofbrauhaus and other beer breweries, bank, hotels, theaters and cultural festivals.
Some of the artists featured in this rare 1944 Greater German Art Exhibition catalog are Arno Breker, Sepp Hilz, Kurt Schmid-Ehmen, Conrad Hommel, Wilhelm Dachauer, Julius Paul Junghanns, Richard Klein, Josef Thorak, Fritz Klimsch, Josef Pieper, Paul Mathias Padua, Müller, Miller, Hermann Kaspar, Theodor Kärner, August Goebel, Willy Kriegel, Georg Türke, Olly Waldschmidt, Adolf Lamprecht, Hugo Gugg, etc.
This 1944 Grosse Deutsche Kunstausstellung guidebook is complete and in very good used condition, without any notes or writing in it. It is the catalog for the last Third Reich Germanic Art exhibition at the House of German Art in the Capital of the Nazi Movement that few people attended due to war conditions. It is very rare to find one of these 1944 Offizieller Ausstellungskataloge in this fine a condition!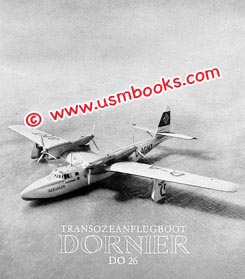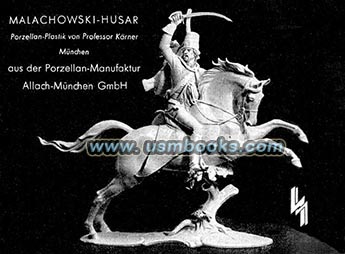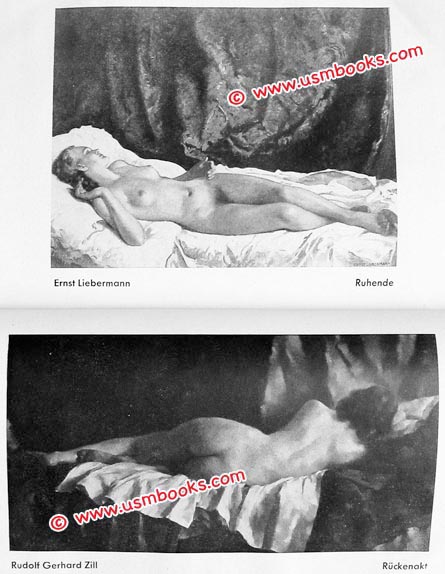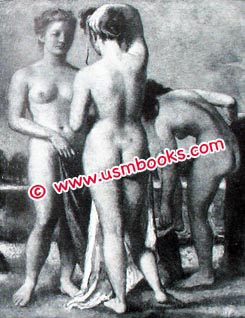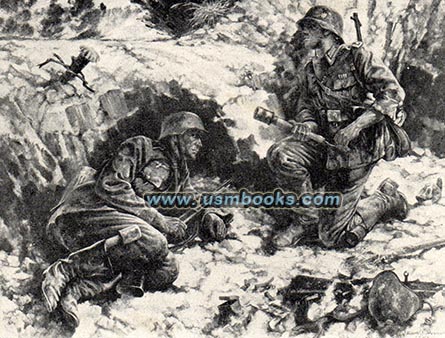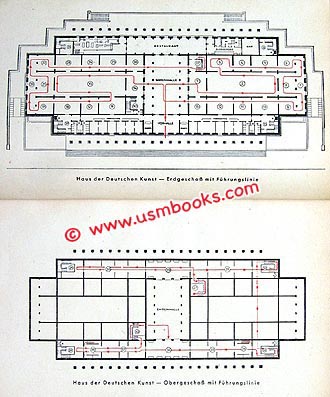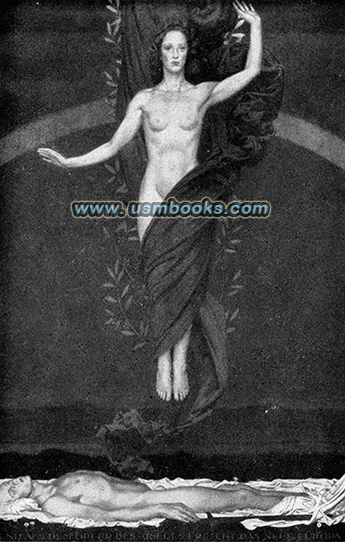 This rare 1944 Nazi art exhibition catalog is offered for sale for $195.00
delivered by Media Mail in the continental USA.


USM book #792
• IF you prefer faster and safer Priority Mail shipping with USPS Tracking add $6.65.
• IF you wish to purchase highly recommended, but optional insurance, add $3.50.
• We will be happy to ship abroad at additional cost. Please inquire.
NAZI 1944 HOUSE OF GERMAN ART EXHIBITION CATALOG
THE COMPLETE HEAVILY ILLUSTRATED NAZI MUNICH GREATER GERMAN ART EXHIBITION CATALOG FOR 1944