This Dachau Concentration Camp photo book is **SOLD**.


USM book #170a
• IF you prefer faster and safer Priority Mail shipping with USPS Tracking add $7.25.
• IF you wish to purchase highly recommended, but optional insurance, add $3.25.
• We will be happy to ship abroad at additional cost. Please inquire.
DACHAU CONCENTRATION CAMP PHOTO HISTORY
THE PHOTOGRAPHIC HISTORY OF
DACHAU CONCENTRATION CAMP
(KONZENTRATIONSLAGER DACHAU
OR KLD) PUBLISHED IN ENGLISH
BY THE INTERNATIONAL
DACHAU COMMITTEE
IN 1978


The images and the entire text used on this and all other USMBOOKS web pages are the copyrighted property of USM Inc. Those images and the text may be used by others ONLY AFTER completion of a formal international licensing agreement and payment of a licensing fee! It is therefore, illegal for anyone to take any of the material found on USMBOOKS.com and use it for their own purposes without our written permission, irrespective of any excuse they may feel they have for doing so.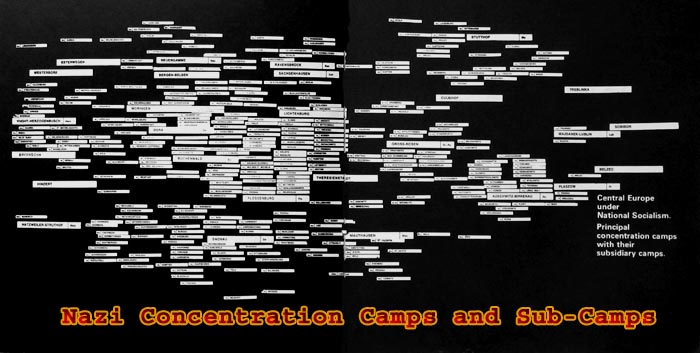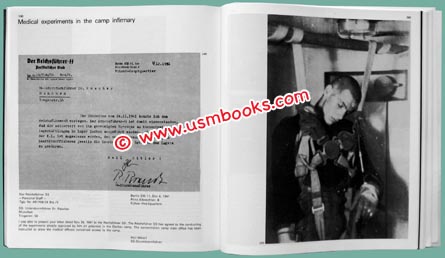 This is a rare 30 year old 8-5/8 x 9-3/8 inch, 230 page very, very heavily illustrated soft cover book CONCENTRATION CAMP DACHAU 1933 - 1945 as published in English in 1978 by the Comité International de Dachau in Brussels for the museum at the camp in the town of Dachau, north of München (Munich), Germany.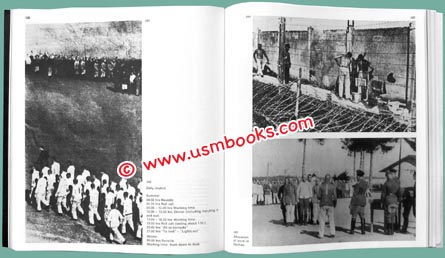 This book is the final word on the origins and construction of Reichsführer-SS Heinrich Himmler's first and most important Konzentrationslager (KL or Concentration Camp) and mother camp of all subsequent concentration camps, the one at Dachau.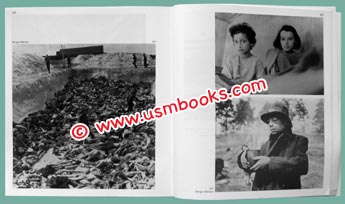 In hundreds of pictures this superb history covers the Nazi rise to power and their decision to establish a concentration camp system to house criminals, political prisoners and communists that they intended to remove from German society as necessary. There are plans of the camp and reproductions of early newspaper articles about the camp and its prisoners, with all text translated into excellent readable English.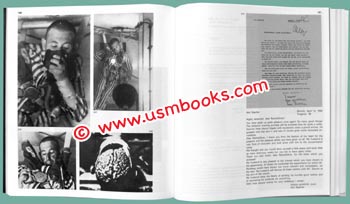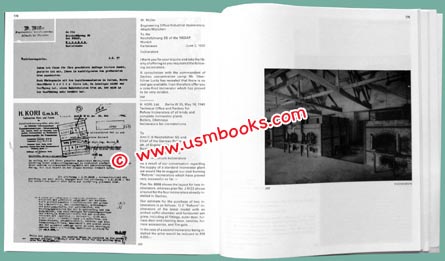 There are pictures of arrest and protective custody forms, an index of distinguishing symbols worn by the camp prisoners, and official correspondence regarding the concentration camp inmates and their duties. Since concentration camps were run as profit making institutions for the SS, there is a comprehensive explanation of the SS-Wirtschafts Verwaltungshauptamt or SS Head Office for Economic Organization.
There is even a list of SS careers which began at Konzentrationslager Dachau (Theodor Eicke, Adolf Eichmann, Rudolf Höss, Josef Kramer, etc.).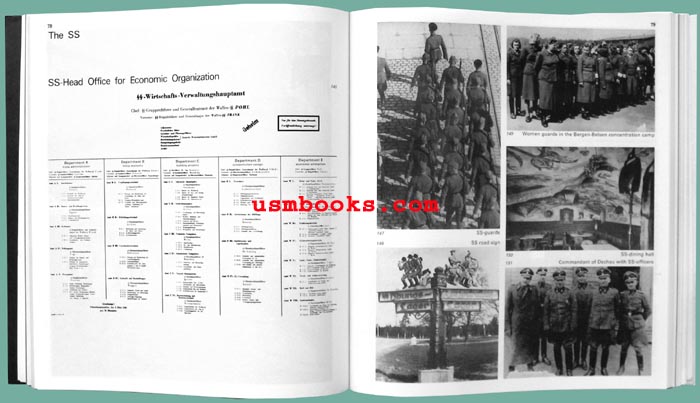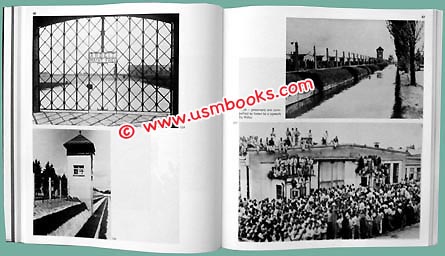 There are chapter devoted to punishment and
prisoner correspondence
and the persecution of Jews.
One of the most interesting lists is one which details the profitability and the numbers of prisoners which were "rented out" to many commercial contractors such as Allach, Junkers Aircraft, Messerschmitt Aircraft, Heinkel Aircraft, Siemens, Zeppelin, FAMO, BMW, Dornier Aircraft, etc.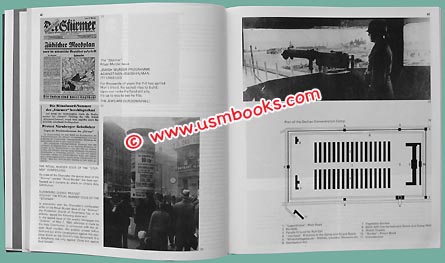 There are photos showing the armament factory inside of Dachau, prisoners working in the quarries at
Mauthausen
, and the "invalid" transports to Hartheim Castle near Linz. One chapter deals with mass executions, another with the establishment of SS Doctor Rascher's high pressure and cold water medical experiments on camp inmates and yet another chapter deals with "Baracke X", the crematorium in the corner of KL Dachau.
All in all, this is a very gruesome study of a very gruesome subject, but one which can be relied upon to present the truth since all members of the Comité International de Dachau were former prisoners at Dachau Concentration Camp. Very good condition. Library stamp on the front end paper.