This very rare 1936 German language Bofors catalog is offered for sale
for $195.00 delivered by Media Mail in the continental USA.


USM book # 403
•IF you prefer Priority Mail shipping with USPS delivery confirmation add $6.50.
• IF you wish to purchase optional insurance, add $3.45.
• We will be happy to ship abroad at additional cost. Please inquire.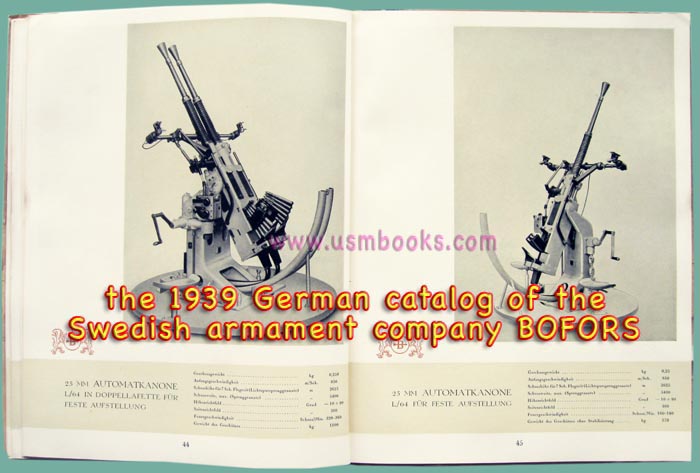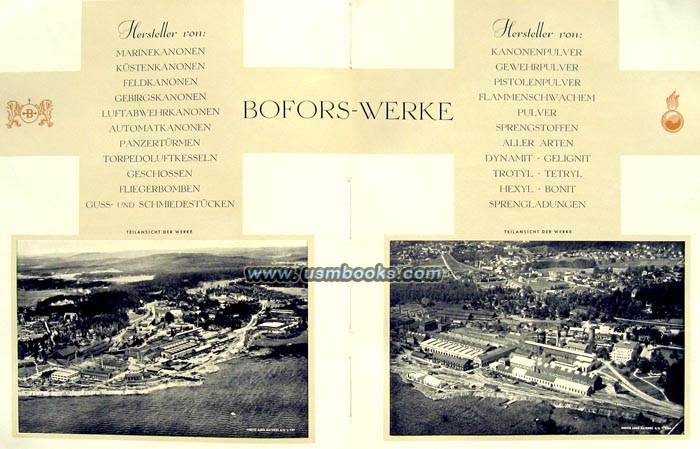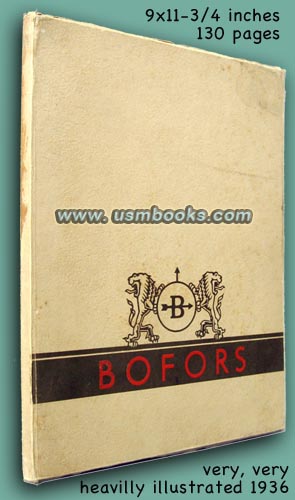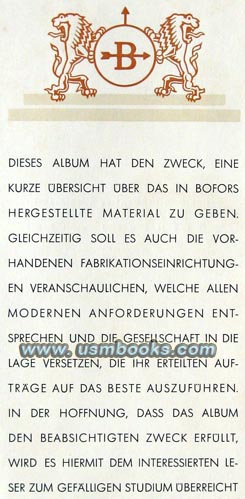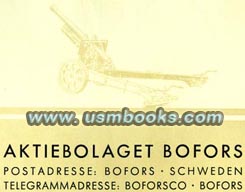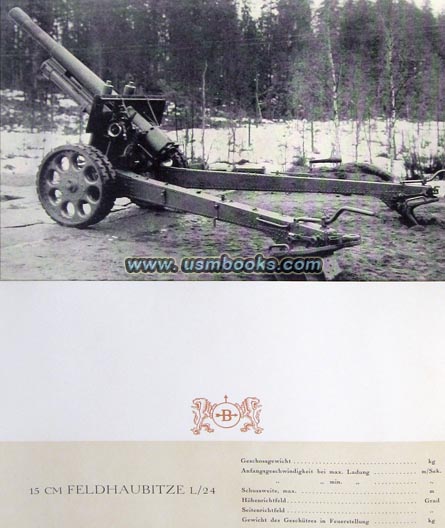 It is a well-known aspect of history that timing is everything. Success depends on being at the right place at the right time. The huge Swedish arms manufacturer Aktiebolaget Bofors, better known simply as Bofors, owed much of their success to the timing of their inventions and the rise of militarism in Europe in the 20th century. In addition to their creativity and quality, they also owed a great deal to their convenient location just 500 miles north of Berlin, and the questionable policy of the Swedish government's commitment to military neutrality coupled with a perfect willingness to sell weapons to all sides in ANY conflict.

One could say in retrospect that Sweden and Bofors won World War II. They supplied arms and ammunition of every description to anybody that would buy it in hard currency and the Swedish economy thrived on exports to Nazi Germany, England and many other countries. Those countries that didn't buy arms directly from Bofors licensed Bofors technology for production abroad. The importance of Bofors in the pursuit of death and destruction by competing armies can not be overstated.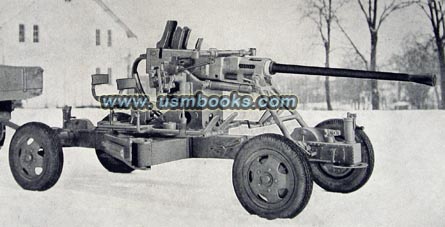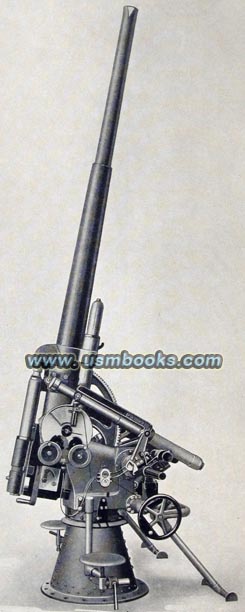 The very rare book we offer here is the 9 x 11-3/4 inch, 130 page, very, very heavily illustrated 1936 GERMAN edition of the BOFORS Arms and Ammunition catalog as presented to a European Military Academy Officer on 3 January 1939. From the gold embossing in the stiff covers to the extremely high-quality cream-colored paper and highly-detailed photography, the catalog has the feel of the quality of the equipment Bofors was selling.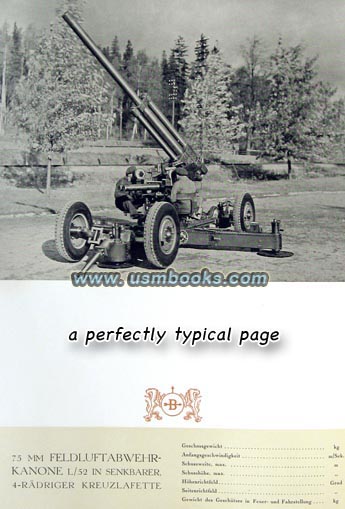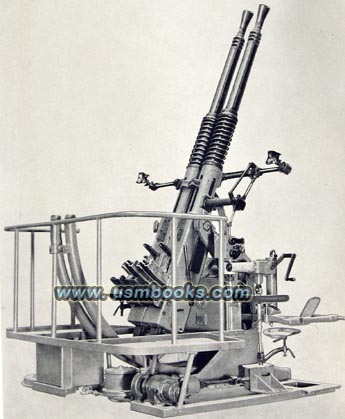 Detailed maps show the location of Bofors just west of Stockholm, Sweden as well as its ideal location in close proximity to London and Moscow, Madrid, Rome, Ankara, Berlin and Warsaw.
A 2-page spread shows views of the Bofors Works on the shore of a beautiful Swedish lake beneath the categories of deadly military equipment they produced: everything from naval and coastal guns to field pieces, mountain canons, flak guns, aerial bombs, canon, rifle and pistol powder, explosives of every sort, flamethrower liquid, etc.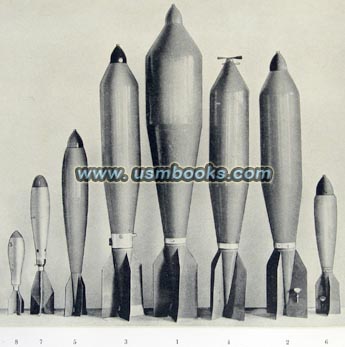 There is a 4-page history that details the growth of Bofors from a small hammer mill in 1646 through its purchase by Dr. Alfred Nobel, into an enormous weapons conglomerate by 1935.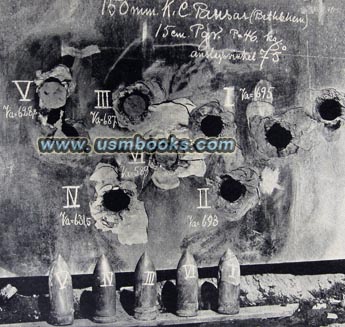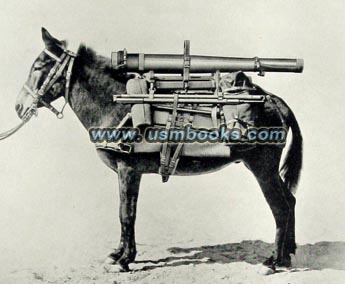 The rest of the book is basically devoted to very large pictures at the top of a page which are well-described at the bottom of the page with weights, sizes, etc. The catalog features virtually imaginable field canon, howitzer, light field canon, mountain gun, infantry gun, anti-tank gun, anti-aircraft gun, automatic gun, naval gun, submarine gun, coastal gun, deck gun, turret gun, bomb, artillery shell, anti-tank shell, etc. There are even pictures of specifications for a torpedo boat destroyer and an aircraft bearing naval cruiser.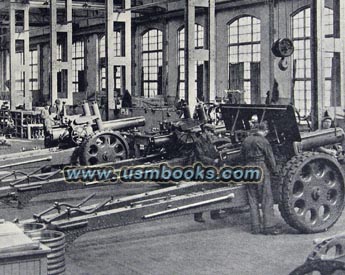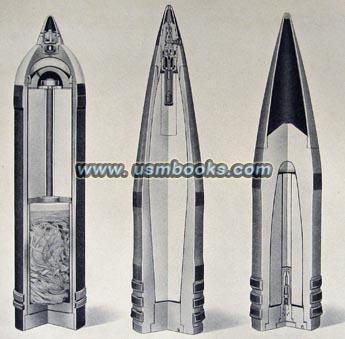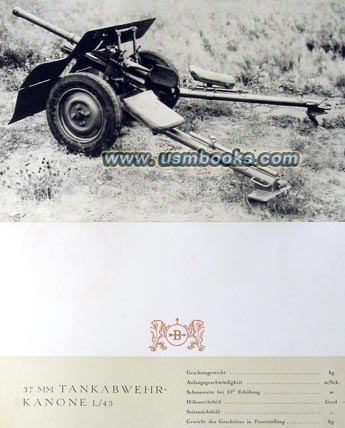 There are photos of the damage done by Bofors shells, pictures of their artillery range, their mines, their smelters, factory floor, forging hammers, heat treating, research facilities, shops, production lines; even their administration offices, the Bofors Hotel and the housing facilities for Bofors workers.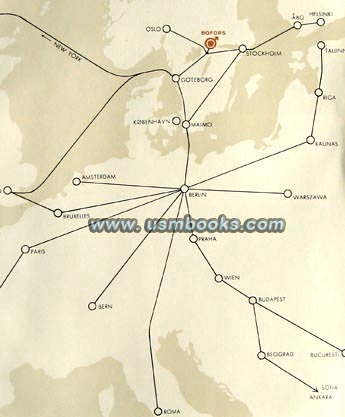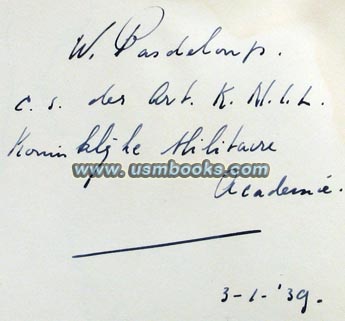 This rare book is by 21st century standards an unimaginable look into the unseen heart of one of the world's greatest exploiters of war for profit. Simply thumbing through it, it is hard to imagine that the enormous profits of this Swedish industrial company did not create a more enduring and more equally wealthy society in the small Nordic country now plagued by the same social problems as the rest of the world.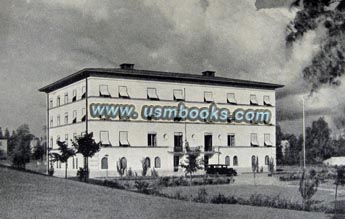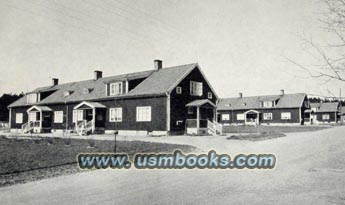 NAZI ERA GERMAN LANGUAGE CATALOG OF BOFORS WEAPONS OF SWEDEN
A VERY RARE ORIGINAL EXAMPLE OF THE 1936
GERMAN LANGUAGE
HEAVY WEAPONS CATALOG
OF BOFORS OF SWEDEN


The images and the entire text used on this and all other USMBOOKS web pages are the copyrighted property of USM Inc. Those images and the text may be used by others ONLY AFTER completion of a formal international licensing agreement and payment of a licensing fee! It is therefore, illegal for anyone to take any of the material found on USMBOOKS.com and use it for their own purposes without our written permission, irrespective of any excuse they may feel they have for doing so.