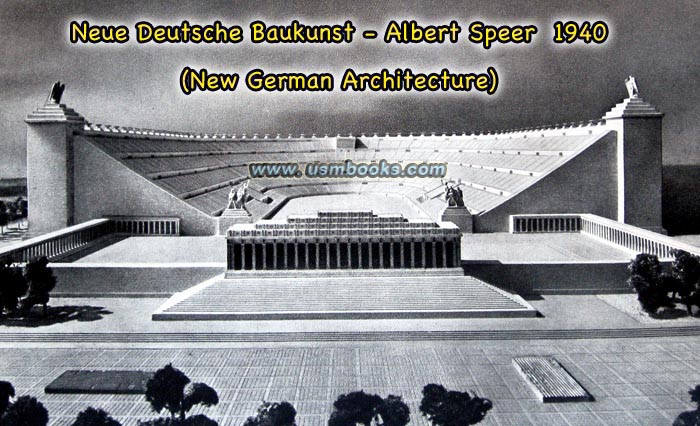 By 1940 there were many well-known architects in Germany like Albert Speer, Hermann Giesler, Paul Ludwig Troost, Ludwig Ruff, Wilhelm Kreis, Konrad Dammeier, Hugo Röttcher, Ernst Sagebiel, Werner March, Peter Koller, Hans Malwitz, Wolfgang Binder, Fritz Tamms, Paul Bonatz, Hans Freese, and others. They had created architectural wonders unimaginable in any country other than the Third Reich Germany of Adolf Hitler.
The Generalbauinspektor (General Building Inspector) for the Reichshauptstadt (Capital of the Nation), Professor Albert Speer, ordered the publication of a book on those architectural creations as well as sculptures by Kurt Schmid-Ehmen and Arno Breker. Rudolf Wolters assembled such a book. It was called Neue Deutsche Baukunst (The New German Art of Building), Speer wrote the introduction for it and it was first published by Volk und Reich Verlag in Berlin in 1940.
The book we offer here is a very good used example of the Wolters book from the 1941 edition. The 9-1/4 x 12-1/4 inch, hardcover book has only nine pages of text followed by 96 pages of big, incredibly detailed photographs of the best architectural work done in Germany to that time.
Subjects include Berlin's new Tempelhof Airport, the 1936 Olympic Stadium, Hitler's Office, the New Reichschancellery, Ordensburg Sonthofen, Reichsautobahn Bridges, the New Berlin, the City of the Hermann Göring Werke, KdF Ship "Robert Ley, an Officer Kasino of the Luftwaffe, the Oberkommando des Heeres Headquarters, the Freikorps Monument, Adolf Hitler Square in Dresden, NSDAP High School Chiemsee, Unter Den Linden, the German Stadium in Nürnberg, the House of German Art in München (Munich), monumental eagles and statues, etc.
This 75 year old hardcover example of Neue deutsche Baukunst is complete and in very nice used condition. Minimal cover discoloration is clearly visible on our photo at the top of this USMBOOKS webpage.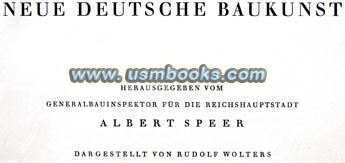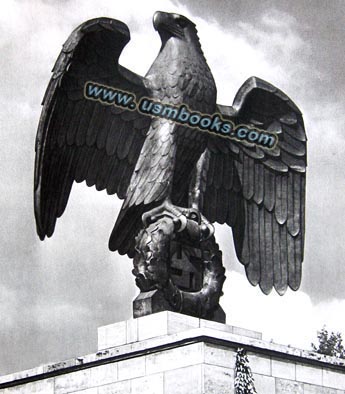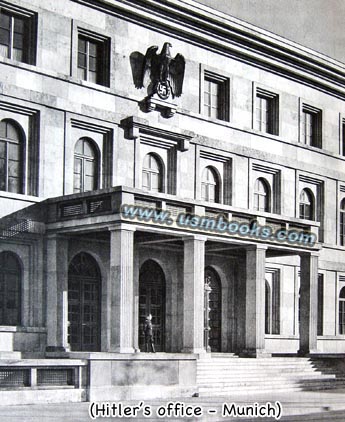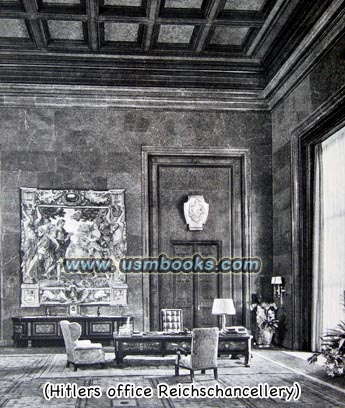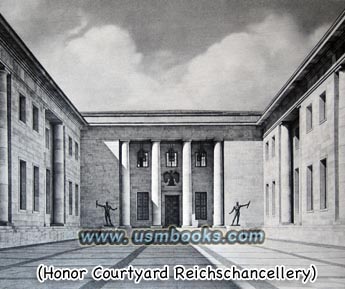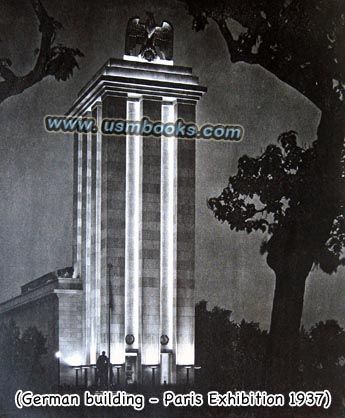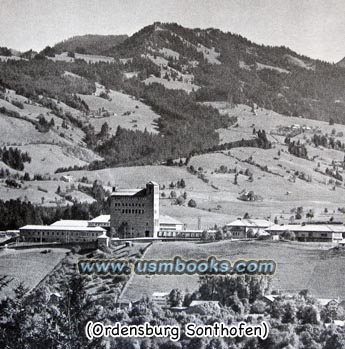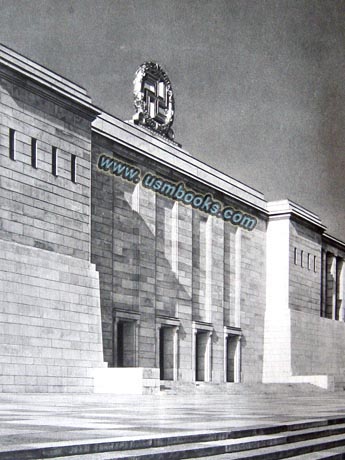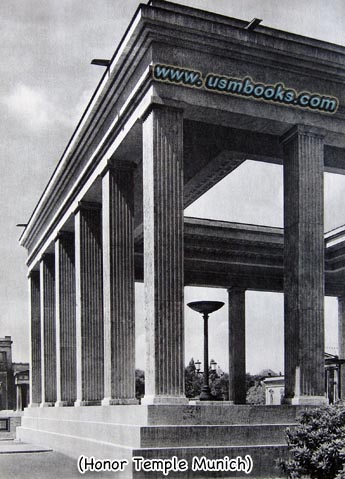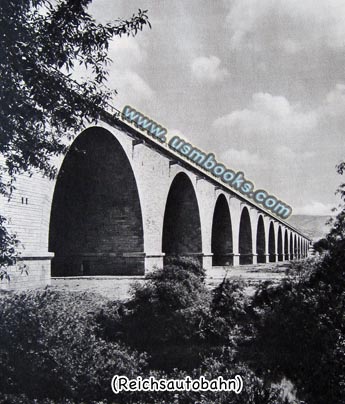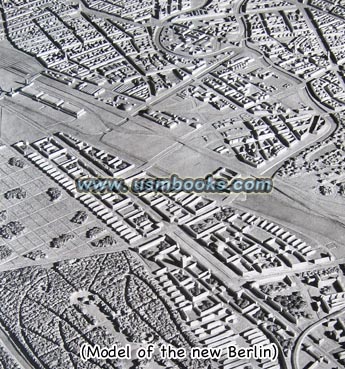 This 1941 hardcover Nazi architecture book Neue Deutsche Baukunst
is
for sale for $195.00 delivered by Media Mail in the continental USA.

USM book #65
•IF you prefer faster and safer Priority Mail shipping with USPS Tracking add $8.95.
• IF you wish to purchase optional insurance, add $3.75.
• We will be happy to ship abroad at additional cost. Please inquire.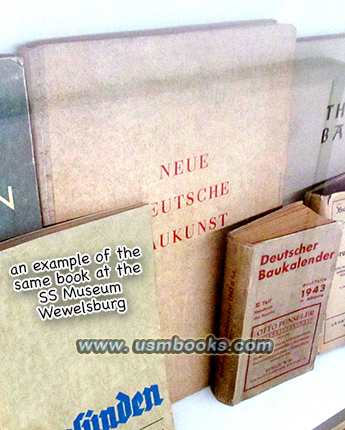 The reference photo above, shows this book at the
SS Museum in Reichsführer-SS Himmler's
Wewelsburg Castle in November 2016.
RARE NAZI ARCHITECTURE PHOTO BOOK
NEUE DEUTSCHE BAUKUNST


(THE NEW GERMAN ART OF BUILDING)
SUPERB NATIONAL SOCIALIST 1941
ARCHITECTURAL
PHOTO BOOK


The images and the entire text used on this and all other USMBOOKS web pages are the copyrighted property of USM Inc. Those images and the text may be used by others ONLY AFTER completion of a formal international licensing agreement and payment of a licensing fee! It is therefore, illegal for anyone to take any of the material found on USMBOOKS.com and use it for their own purposes without our written permission, irrespective of any excuse they may feel they have for doing so.