The images and the entire text used on this and all other USMBOOKS web pages are the copyrighted property of USM Inc. Those images and the text may be used by others ONLY AFTER completion of a formal international licensing agreement and payment of a licensing fee! It is therefore, illegal for anyone to take any of the material found on USMBOOKS.com and use it for their own purposes without our written permission, irrespective of any excuse they may feel they have for doing so.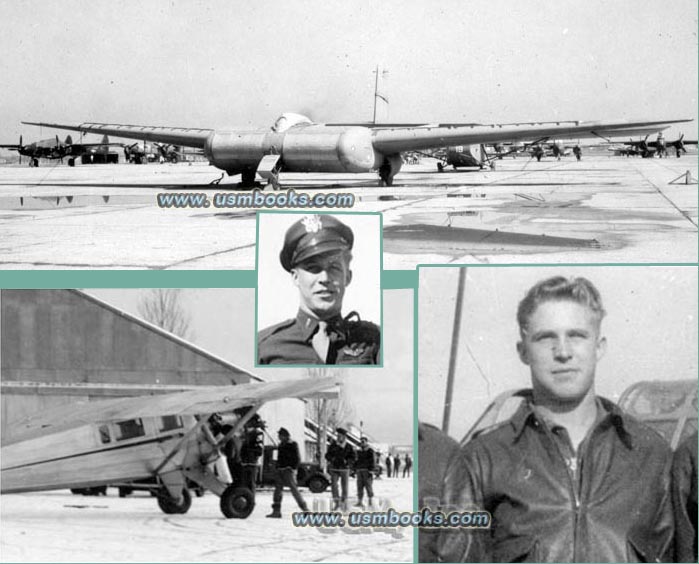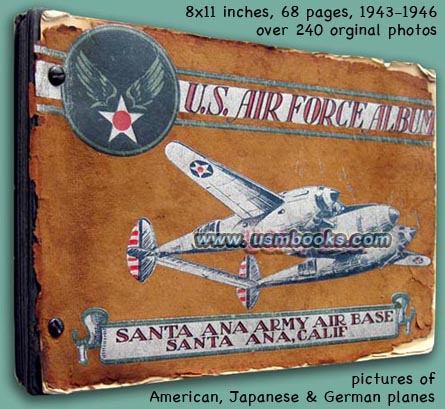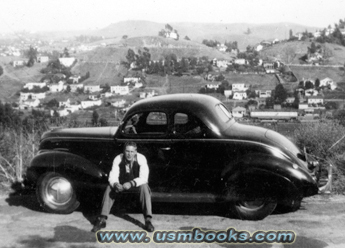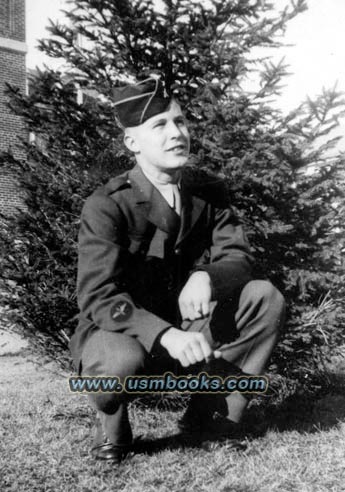 This is a very, very rare old World War II era USAAF photo album containing over 240 original candid photographs (not purchased stock photos) taken by the pilot-owner of the album between 1942 and April 1946. He had an excellent camera and did a much better than average job of recording where he was from his last high school football game through basic squadron training in Texas to Santa Ana Army Air Base in California, and Washington DC to Casablanca.
The album owner, photographer and pilot was Donald E. Brogan, SN 39704256 when he joined the US Army as an Aviation Cadet in the middle of World War II. Brogan grew up and went to school in Los Angeles just south of Pasadena and there are pictures of him and his Ford Coupe with the neighborhood in the background. By 1943 he was in the Army and then in an Army Air Force Basic Squadron. He went to Washington State College and on to Moscow-Pullman Airport in Idaho to learn about flying. On February 1st, 1945 he got his wings in Texas and began his flying career.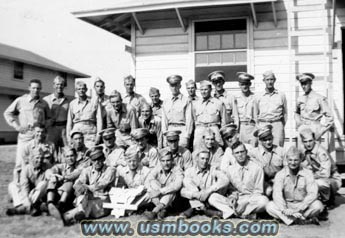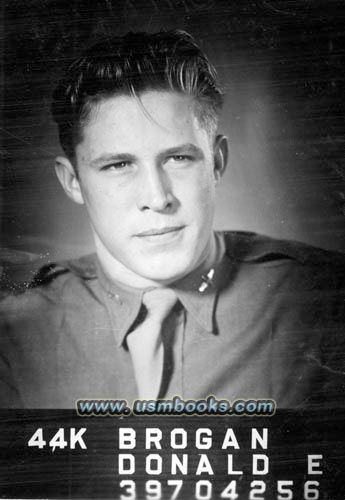 There are pictures of him in his Officer's uniform, in an A2 flight jacket, etc. and then many, many pictures of the airplanes he flew and saw and of the many places he visited. He clearly loved airplanes and flew a great many taking photos and making observations along the way. Almost all the photos have captions handwritten in white ink and there is an especially interesting series of photos taken in Washington DC in February 1946. Brogan stayed at the Roosevelt Hotel there which cost a princely $19.00 per night.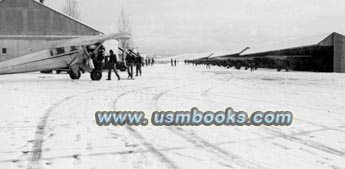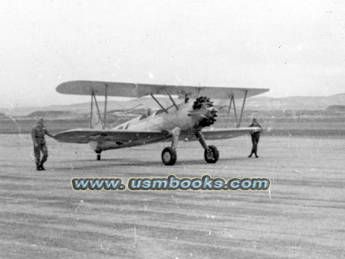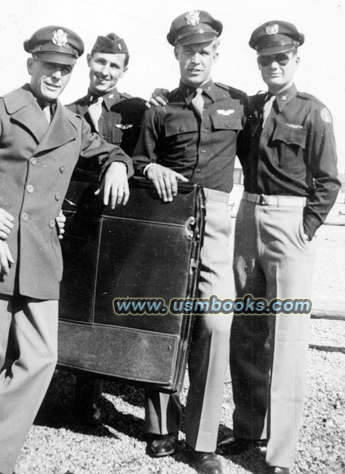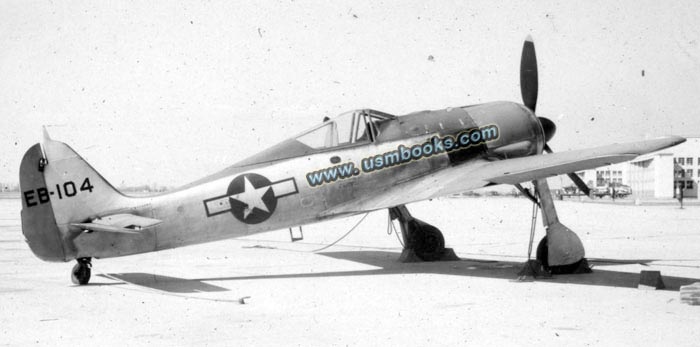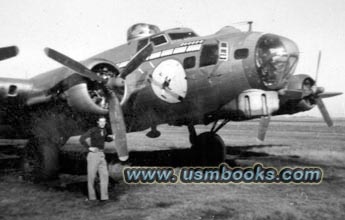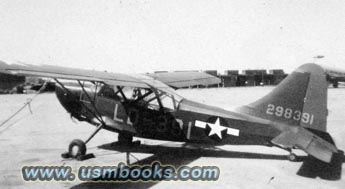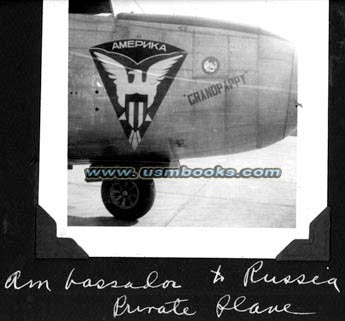 Some of the aircraft pictured (as noted under the photos) are German Fw 190, a Dornier, AT-6, B-17, P-61, B-29, P-38, B-25, C-54, PQ-14, P-63, AT-17, PT-13, C-47, A-26, P-47, P-51, Lockheed P-80 Shooting Star, WC-78, C-46, B-24, Constellation, R-5 helicopter, L-5, Fairchild?, C-B, C-82, F-64, Jap Zero, etc., etc. The camera the pilot used to take these pictures was a very good one for its time. The great bulk of the photos are sharp and clear without the focus and image movement problems common to many cameras of that time.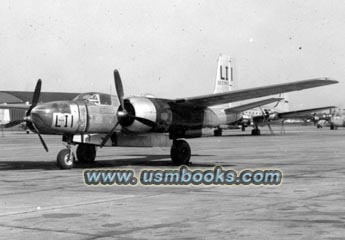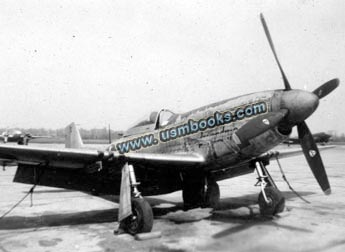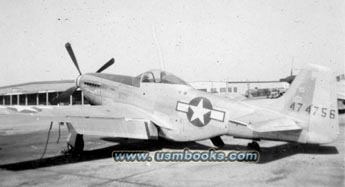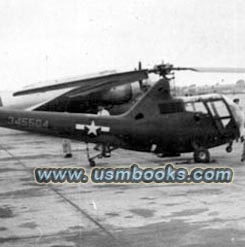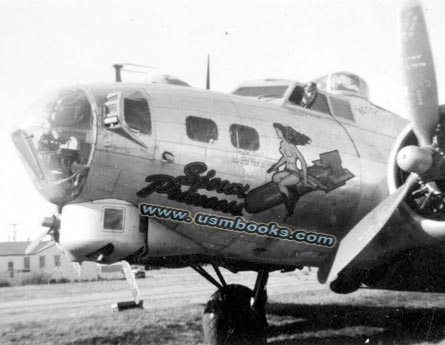 There are pictures of nose art including B-29 Dreamboat and B-17 Sioux Princess as well as pictures of pilots, Basic Squadron graduation, Washington State College, cockpit photos, a feathered prop, taxi damage, the private plane of the American Ambassador to Russia, buzzing a ship on the Great Lakes, Niagara Falls, etc., etc.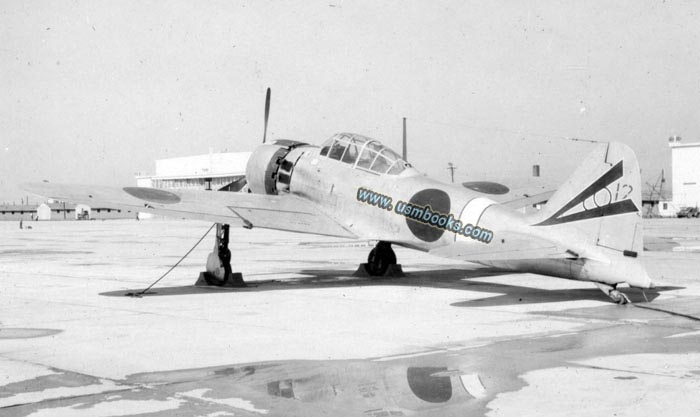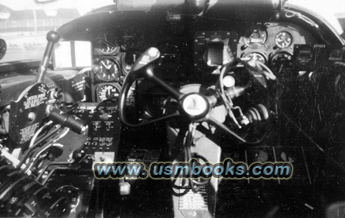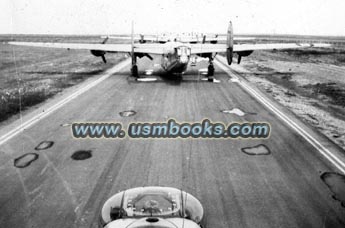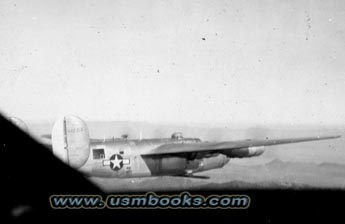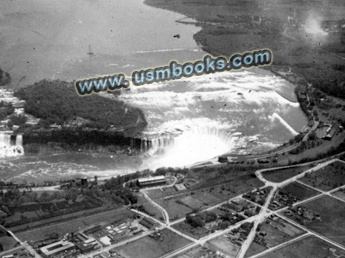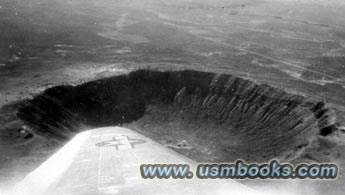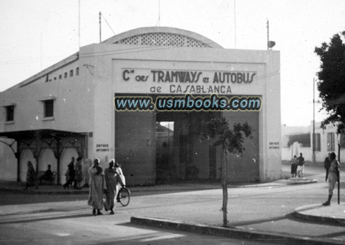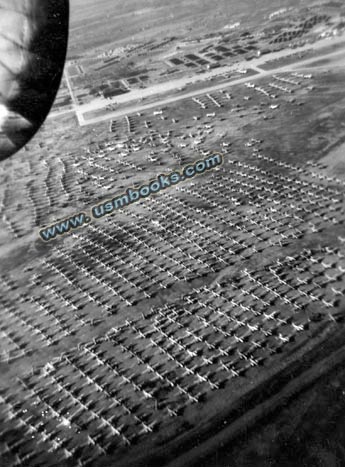 A number of photographs show aircraft at the end of World War II in great concentrations in places like Walnut Ridge, Arkansas. Many of the German and Japanese planes shown have American insignia painted on the side to prevent them from being shot down by well-trained American gunners. We can't prove it but we suspect that the pilot who took the pictures and assembled this photo album (Donald E. Brogan), may have been ferrying planes back to the USA and to airports where World War II planes were being concentrated. He got around a lot.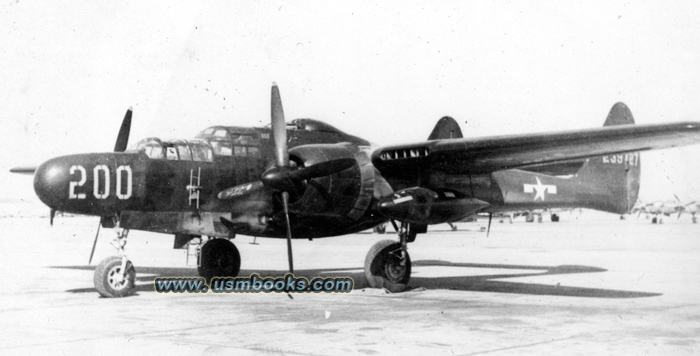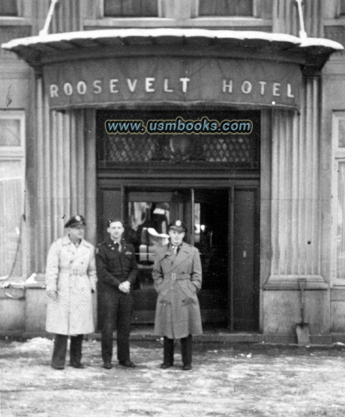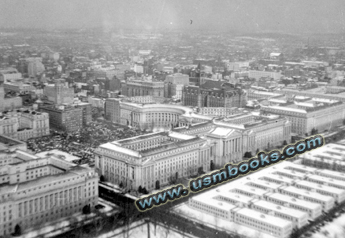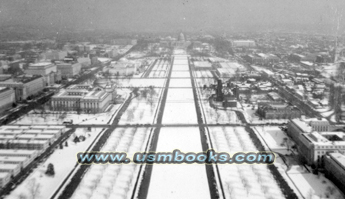 Places visited by this pilot during his tour of duty and places where some of the photographs were shot include Moscow ID, Augusta and Savannah GA, Memphis TN, Lubbock TX, Great Falls MT, Manhattan, Oklahoma City, Independence KS, Miami FL, Sheppard Field TX, Niagara Falls, Washington DC, Nassau in the Bahamas, Bermuda, Mt. Shasta, Walnut Ridge AR and Casablanca among others. There are three pictures missing (the photo mounting corners are there) and there is one loose picture in this album.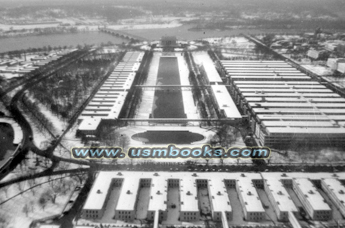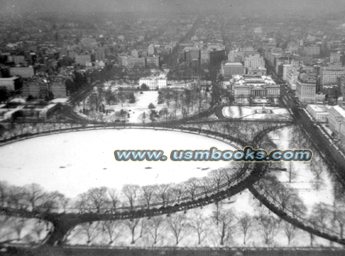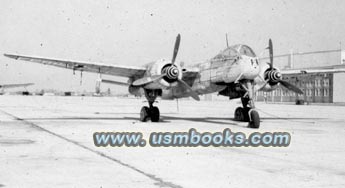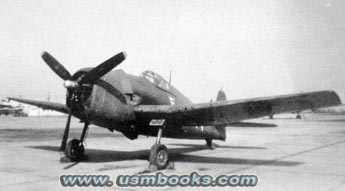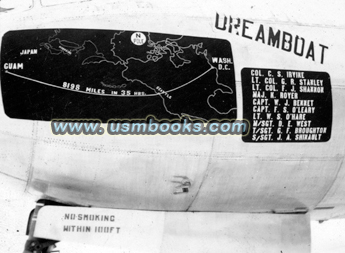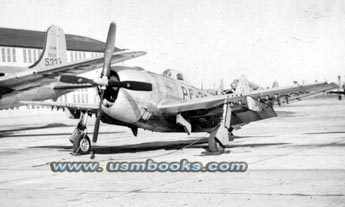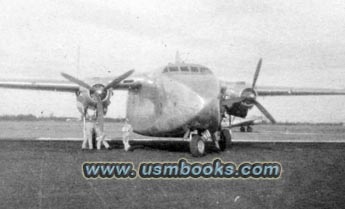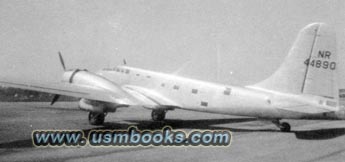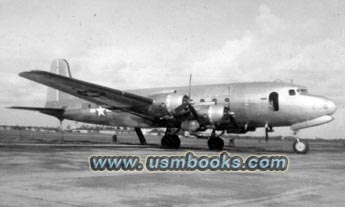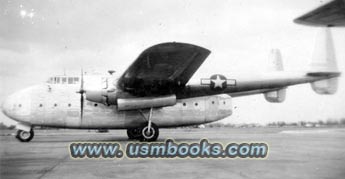 This album has never been in the hands of a collector or offered on the internet or at the MAX Show or any other militaria show anywhere. In other words, it has not been messed with since the pilot put it together. The pictures we have enlarged for use on this USMBOOKS web page have simply been cropped out of the original scan and auto-adjusted by the computer.
This is a wonderful, untouched piece of World War II history with over 240 unique and salable images in it. We have never seen any of these pictures in print and doubt any have ever been published.
As you can also see, the colorful real leather covers have deteriorated a bit over the years, but the contents is still in very good condition. As mentioned above, almost all the photos have a caption of some sort written in on black in white ink.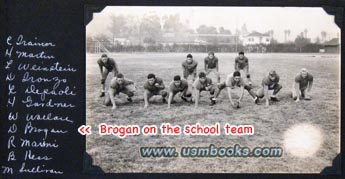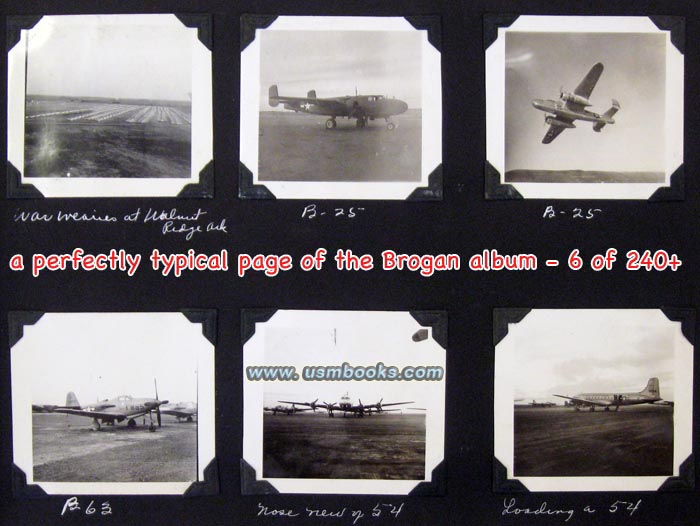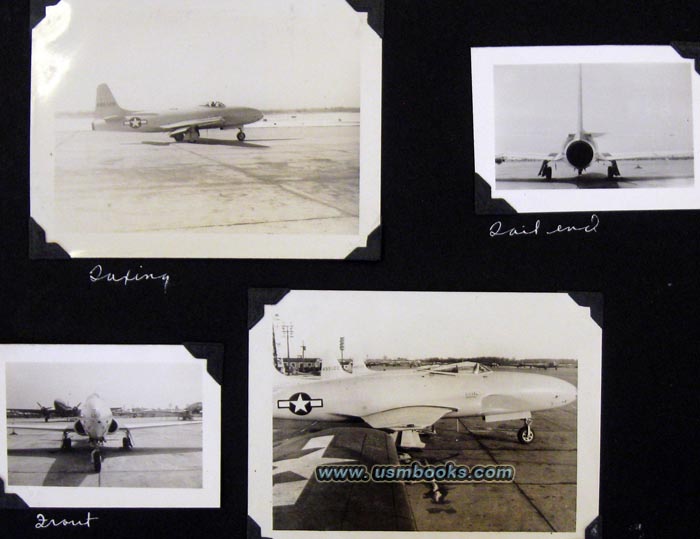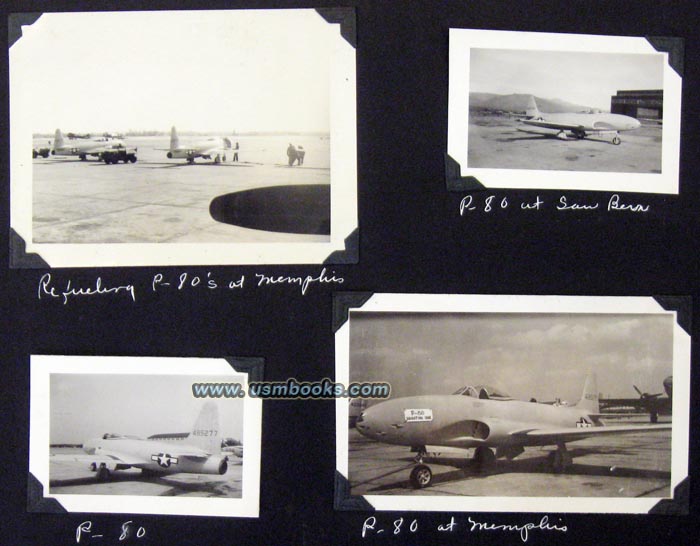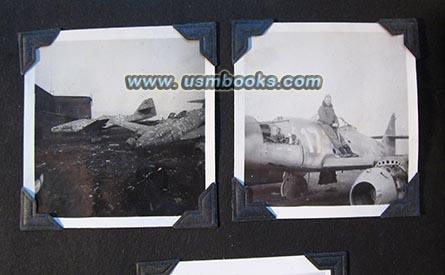 Above, captured Me262 Nazi Luftwaffe jets in 1945
This unique WW2 USAAF pilot photo album is **SOLD**
(less than $2.95 per photo!)

• IF you prefer Priority Mail shipping with USPS Tracking add $9.95.
• IF you wish to purchase highly recommended, but optional insurance, add $9.95.
• We will be happy to ship abroad at additional cost. Please inquire.
UNIQUE WORLD WAR 2 ARMY AIR FORCE PILOT
PHOTO ALBUM WITH EXCELLENT PICTURES OF
AMERICAN, NAZI AND JAPANESE AIRCRAFT