The images and the entire text used on this and all other USMBOOKS web pages are the copyrighted property of USM Inc. Those images and the text may be used by others ONLY AFTER completion of a formal international licensing agreement and payment of a licensing fee! It is therefore, illegal for anyone to take any of the material found on USMBOOKS.com and use it for their own purposes without our written permission, irrespective of any excuse they may feel they have for doing so.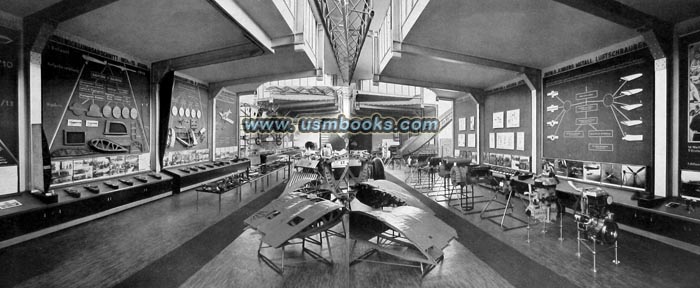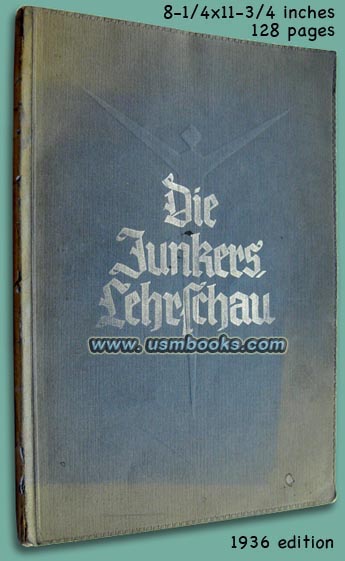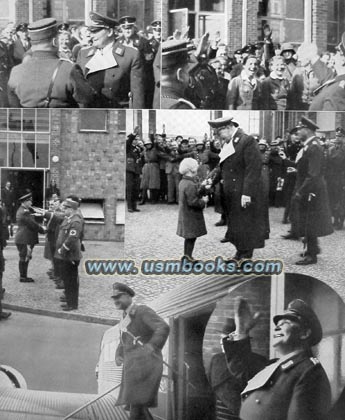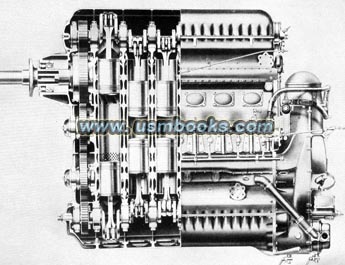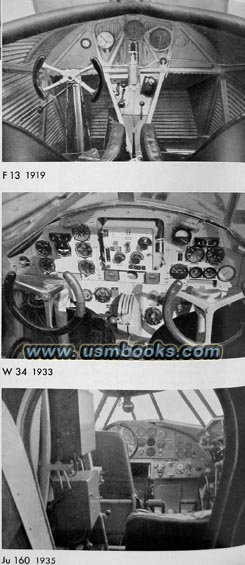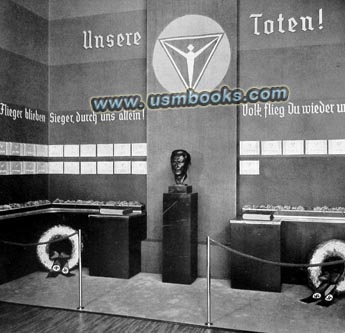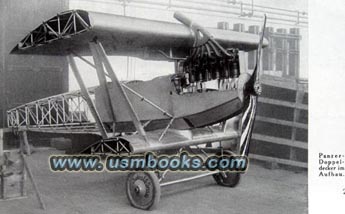 Die Junkers Lehrschau (the Junkers Educational Exhibit) is a rare photo book published by Junkers Flugzeug- und Motorenwerke AG Dessau in 1936. It was published when the new expanded Junkers manufacturing facilities were opened, and the complex included the Junkers Educational Exhibit covered in this Third Reich publication.

This softcover publication starts with a foreword by Dr. Heinrich Koppenberg, President of the Board of Directors of Junkers. He explains the philosophy of airplane building at Junkers as well as the purpose of the Junkers Lehr-Schau - not a museum but a place where one can look at the history of Junkers so that the viewer can use that knowledge as a basis for current and future projects. The airplanes, engines, parts, design plans, models, etc. in the exhibit were to be considered an educational tool.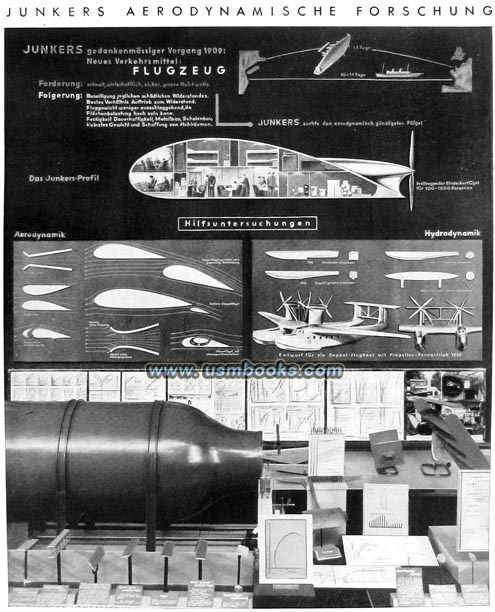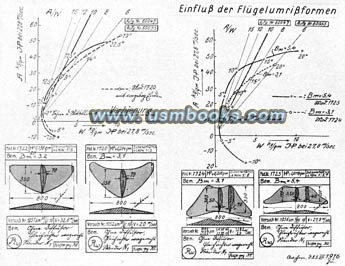 The 8-¼ x 11-¾ inch, 128 page book contains a synopsis of airplane and engine development at Junkers from 1910 through 1936, as well as hydraulic design for Junkers airplanes, aerodynamic research, the World War I armored double-decker airplanes (Junkers J4, shown left), the Junkers F13 through the Junkers G38, the 12-passenger G24, modern assembly lines at Junkers, Junkers contribution to the development of commercial and international air traffic, Junkers airplane engine design and manufacture, the Jumo 204 and Jumo 205, Junkers propellors, Junkers patents, etc.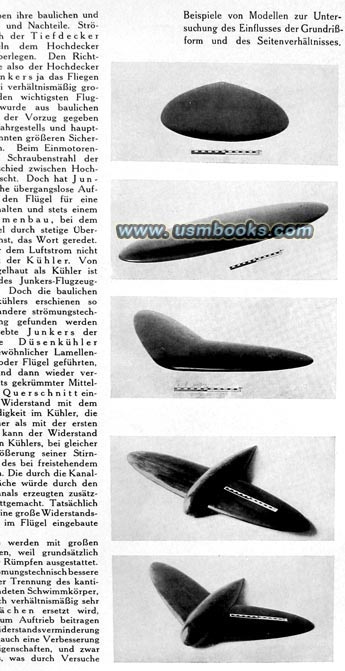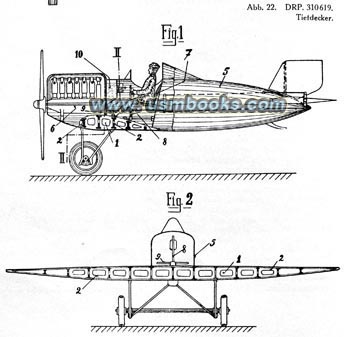 The visit of Reichsminister der Luftfahrt und Oberbefehlshaber der Luftwaffe Hermann Göring and State Secretary of the Nazi Air Ministry Erhard Milch to the Junkers Flugzeug- und Motorenwerk in Dessau is shown in many photos: their tour of the Junkers Lehrschau guided by Dr. Heinrich Koppenberg, meeting Junkers employees, having lunch at the Junkers factory, speeches, etc.

The book contains a large quantity of unique photos and highly detailed Junkers factory drawings. There are great photos of Junkers airplanes in Turkey, New Guinea, South Africa, Bolivia, and many taken at the Junkers factory.

The blue cover and silver blocking are somewhat faded, but the interior pages of this rare 80 year old Third Reich Junkers photo book are in very good condition. It is very rare!
This rare 1936 Junkers Lehrschau photo publication is **SOLD**


USM book #799
• IF you prefer faster and safer Priority Mail shipping with USPS Tracking add $7.25.
• IF you wish to purchase highly recommended, but optional insurance, add $3.50.
• We will be happy to ship abroad at additional cost. Please inquire.
VERY RARE 1936 JUNKERS AIRPLANE FACTORY PHOTO PUBLICATION
DIE JUNKERS LEHRSCHAU
A RARE 1936 NAZI PHOTO
BOOK ABOUT THE
EDUCATIONAL EXHIBIT
AT THE NEW JUNKERS
FACILITY AT DESSAU