The images and text used on this and all other USM web pages are the copyrighted property
of USM Inc. Those images and the text may be used by others ONLY AFTER completion
of a formal international licensing agreement and payment of a licensing fee!
This Third Reich Wolf Willrich portrait folio is
** SOLD **

•IF you prefer Priority Mail shipping with USPS delivery confirmation add $5.75.
• IF you wish to purchase optional insurance, add $2.75.
• We will be happy to ship abroad at additional cost. Please inquire.
This is a nice example of a rare 8 x 11 inch hard cover folio Des Edlen Ewiges Reich (The Noble Eternal Reich) containing 34 color, duotone and black & white Wolf Willrich portraits of beautiful Third Reich Aryan women and pure blooded handsome men. We can't find any dating or publication information - just the 34 prints. Five of the prints are in color, 11 are duotones and 18 are in black & white. We assume that Grenze und Ausland in Berlin was the publisher of these prints, but we can't find any information to verify that.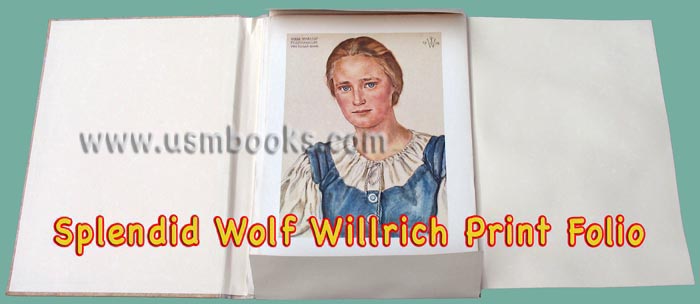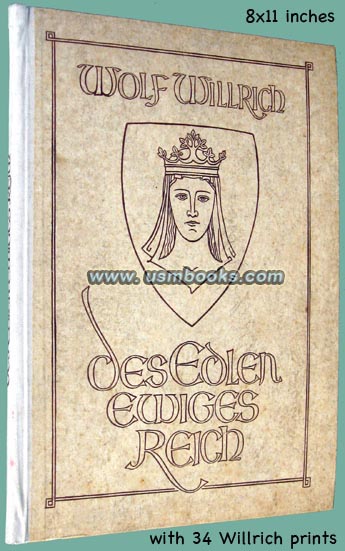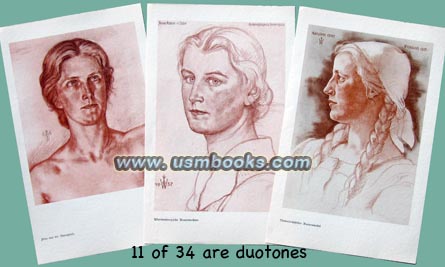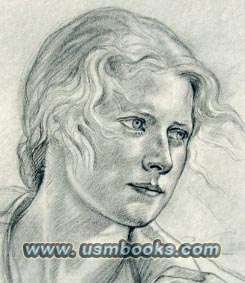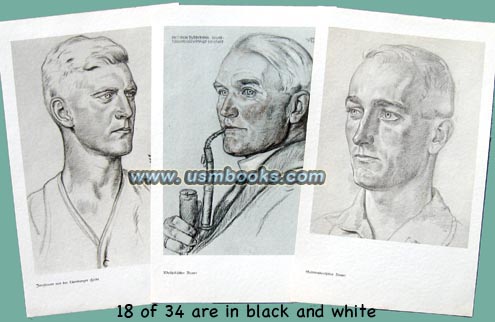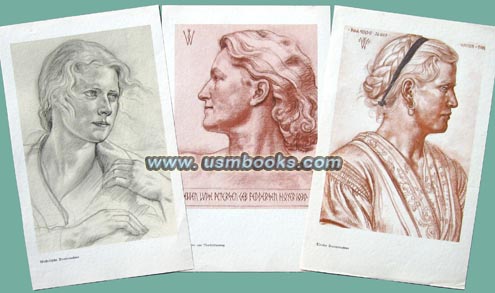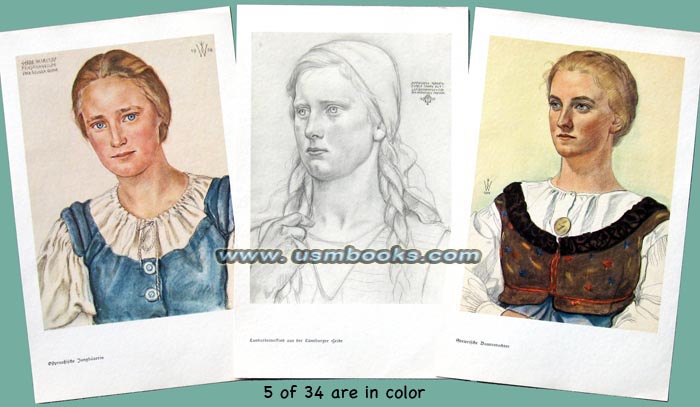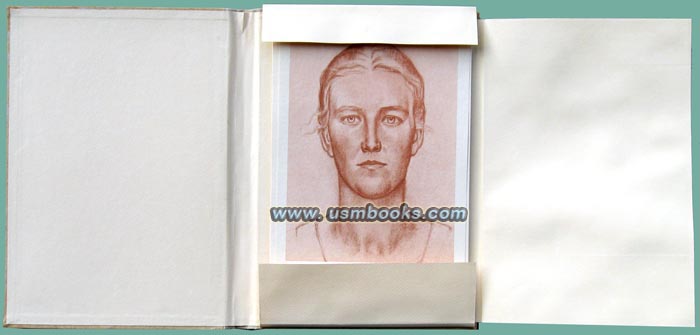 We are sure a folio of this type found a ready audience among Nazis and those sympathetic with the racial philosophy of the NSDAP. The subjects of Willrich in this folio bear little resemblance to the racially diverse population one would encounter in Germany today. The book is filled with drawings of strong-looking Aryan men and striking Aryan women.
A nice opportunity to buy a splendid group of Willrich portraits, all suitable for framing, for under $5.00 per print!
NAZI WOLF WILLRICH PORTRAIT FOLIO
RARE UNDATED WOLF WILLRICH HARD COVER PORTRAIT FOLIO
DES EDLEN EWIGES REICH
(THE NOBLE ETERNAL [GERMAN] REICH)
This USM Books website is Copyright © 2012 by USM, Inc., and the text and images on it are fully protected by international copyright law. It is therefore, illegal for anyone to take any of the material found here and use it for their own purposes without our written permission, irrespective of any excuse they may feel they have for doing so.