The images and the entire text used on this and all other USMBOOKS web pages are the copyrighted
property of USM Inc. Those images and the text may be used by others ONLY AFTER
completion of a formal international licensing agreement and payment of a licensing fee!
This USMBOOKS web page is Copyright © 2014 by USM, Inc., The text and images on it are fully protected by international copyright law. It is therefore, illegal for anyone to take any of the material found here and use it for their own purposes without our written permission, irrespective of any excuse they may feel they have for doing so.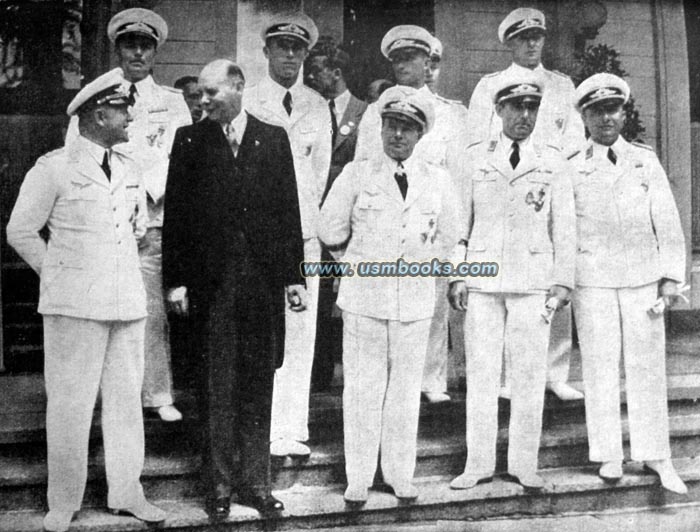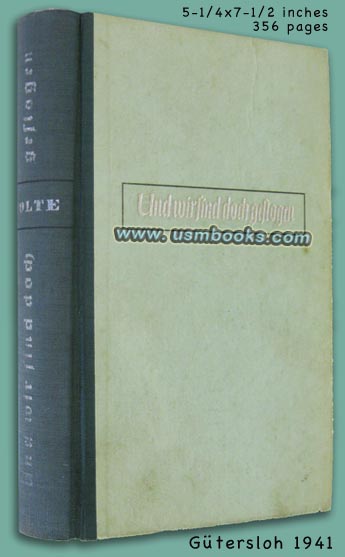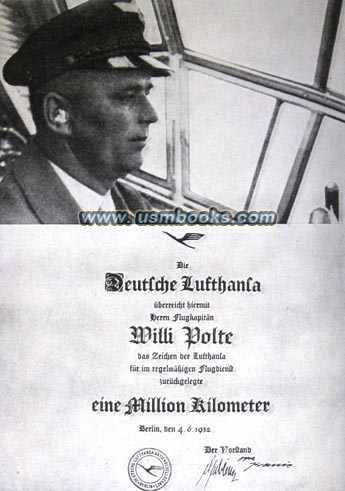 This is a very interesting book about the start of the German aviation industry written by Willi Polte, a World War I fighter pilot who went on to become a pioneer in the early days of what is now the national airline of Germany, Lufthansa. While the name Willi Polte is not well-known, the amazing fact is that by June 1932 he had already flown a million kilometers for Lufthansa and he could call himself a Luftmillionäre!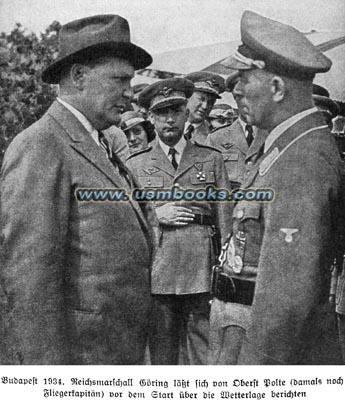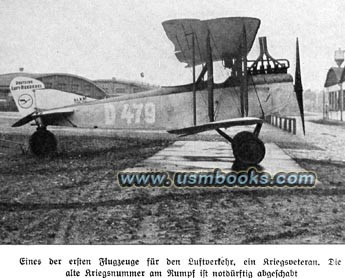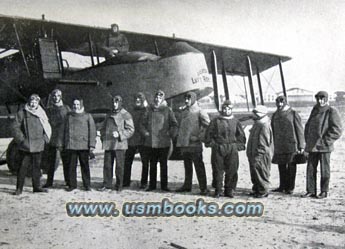 The title Und wir sind doch geflogen! roughly translates as "We Flew Against All Odds!". The foreword is by Generalfeldmarschall Erhard Milch who describes the difficult years in German aviation following World War I with the Treaty of Versailles sanctions against Germany and the decimation of its military. And, how with the help of pilots like Oberst Willi Polte, German aviation was slowly rebuilt and that with every flight aviators like Polte helped to re-establish Germany as a great National Socialist flying nation.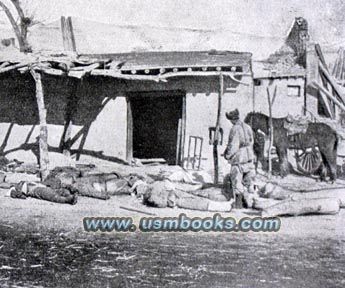 Author and famous pilot Willi Polte describes the end of his World War I flying career in November 1918, transporting mail in 1919 using converted World War I airplanes, working for the Deutsche Luft-Reederei (which later became Lufthansa), flying adventures to the Ukraine and Russia, crashing in Lithuania, testing new airplanes for Junkers, the new German-Russian Air Traffic Association and trips to Moscow from 1922 onwards, participation in the second FAI international touring aircraft contest in 1930 and other famous air competitions later in the 1930s, expanding the Lufthansa air network to the Far East and Africa in the 1930s, experimental flights for Hermann Goering in 1933 and 1934, flying to Cape Town in a Ju52, and many other adventures.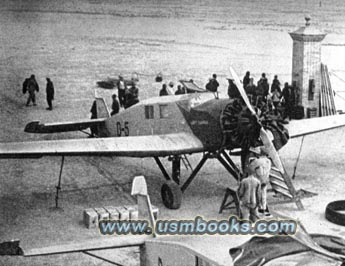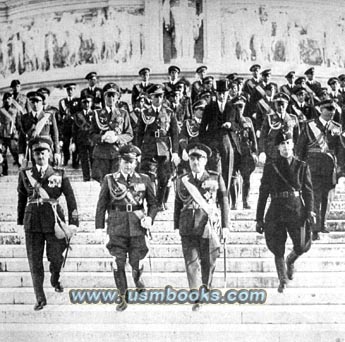 The rare 5-¼ x 7-½ inch, 356 page hard cover book contains many unique photos of Polte, the airplanes he flew, Hermann Göring, Erhard Milch, Polte's ID for his trip to China, Polte and Milch in Rome, Polte playing cards with Milch and Reichsminister Hanns Kerrl in the Balkans and snapshots from his expeditions to Sudan, China and many other far-away destinations.


This fascinating Nazi aviation history book was published by Verlag C. Bertelsmann of Gütersloh in 1941. It is in very good condition.
This German aviation industry history book by Oberst Polte is for
sale for $95.00 delivered by Media Mail in the continental USA.


USM book #623
• IF you prefer Priority Mail shipping with USPS Tracking add $5.75.
• IF you wish to purchase highly recommended, but optional insurance, add $2.75.
• We will be happy to ship abroad at additional cost. Please inquire.
RARE 1941 NAZI BOOK ABOUT LUFTHANSA AND GERMAN AVIATION BY
PILOT OBERST POLTE
A FASCINATING NAZI BOOK ABOUT GERMAN AVIATION BETWEEN THE WARS AND THE EARLY DAYS OF LUFTHANSA BY AVIATION PIONEER WILLI POLTE