This beautiful old original framed oil on canvas painting of Himmler's
SS Order Castle at Wewelsburg is offered for sale for $5800.00 + postage.

• We will quote postage cost separately to any destination by FedEx or US Mail
if applicable since we don't know where the eventual buyer will be.
• We will be happy to ship abroad at additional cost. Please inquire.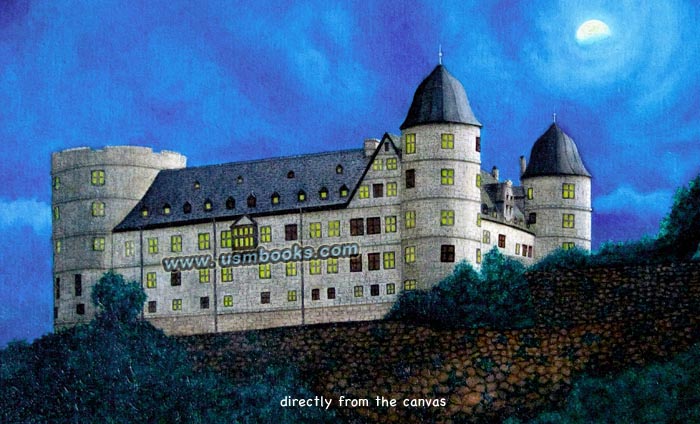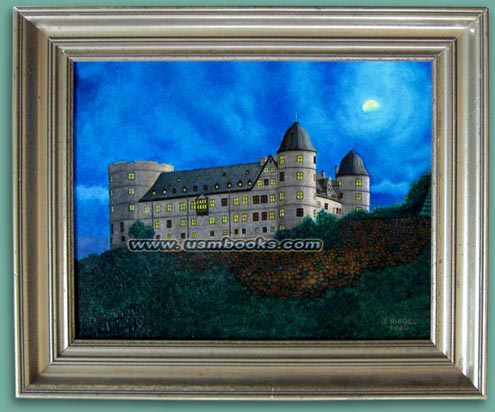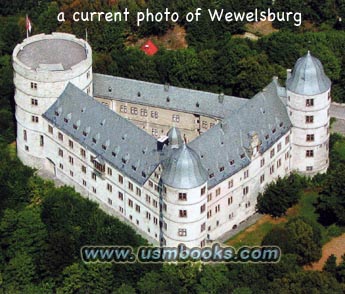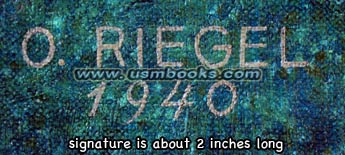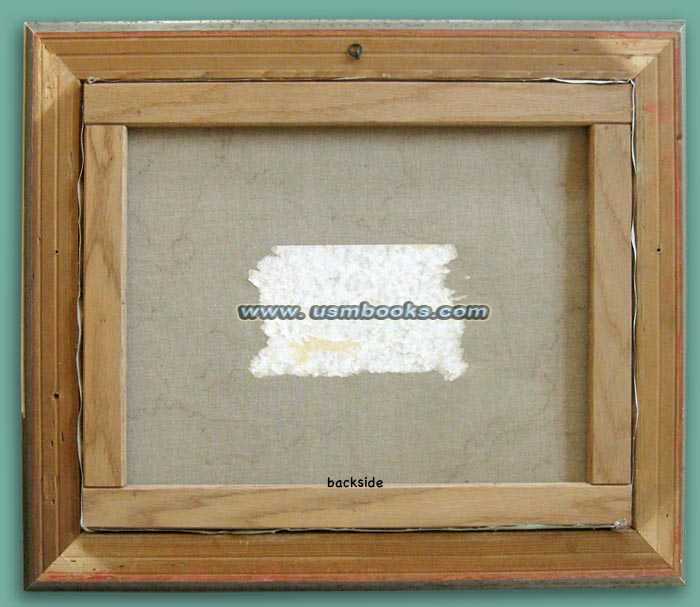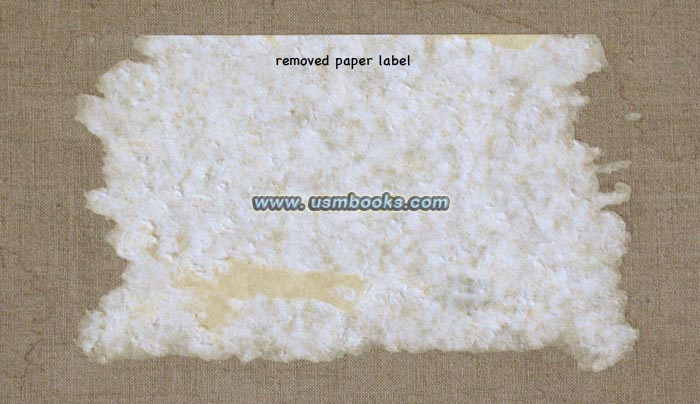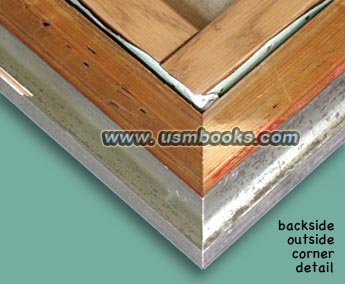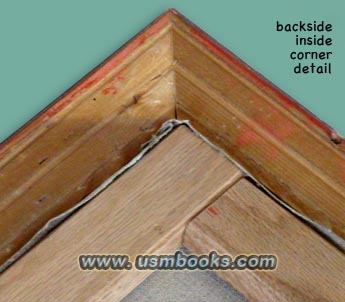 This is an outstanding original artist rendered oil on canvas painting of the Wewelsburg in the town of Wewelsburg, Büren in Paderbornland, Westfalia (Nord), Germany depicting the castle by moonlight at night. The stretched painting itself measures 15-1/2 x 19-1/2 inches (40 x 50 cm) and the frame is about 20-1/2 x 25 inches (53 x 63 cm). The painting is signed in the lower right corner, O. RIEGEL 1940. It is extremely well-executed in a fine technical, highly-detailed style in blues, greens, browns and tans.
For anyone that has ever seen the SS Order Castle at Wewelsburg, Germany in person, this has to be regarded as the most realistic view ever. We first saw this painting while attending the MAX Show in the fall of 1995 and immediately began negotiations to purchase it. A year later we bought it and we have owned it ever since.

We have studied the painting carefully and have searched Nazi era and other art exhibition catalogs for it but we have never been able to establish a provenance. Over the years we have had many requests from people who knew we owned it to use the image for other purposes, and thus we have finally decided to sell it. Someone can make better use of it than we can.
The canvas shows evidence that it has been de-mounted from its original stretcher and is now stretched on an oak stretcher, mounted in a 75mm wide silver/goldish vintage metallic finish German frame. The frame is dinged here and there and has a piece of plaster molding missing on the back along both sides. The missing molding is not obvious from the front but is visible on the left edge of our photo of the back side outside corner detail.

Our photos of the backside of the painting and frame clearly show that there was once a label attached in the center of the canvas. Only paper residue of the label remains. We have no idea what it may have been. Centered at the top of the backside of the wooden frame is a typical German painting hanging ring made of iron.
We have attempted to show the painting in a very complete manner and have included details of things like the hanging ring, the castle detail and the signature. We suspect our photos will provide any potential buyer with adequate information, but if you are a serious buyer in need of additional photos, please let us know.
OLD 15-1/2 x 19-1/2 INCH FRAMED OIL PAINTING ON CANVAS
OF THE SS ORDER CASTLE AT WEWELSBURG
A BEAUTIFUL ORIGINAL OIL ON CANVAS PAINTING OF HIMMLER'S
SS ORDER CASTLE WEWELSBURG AT NIGHT


The images and the entire text used on this and all other USMBOOKS web pages are the copyrighted property of USM Inc. Those images and the text may be used by others ONLY AFTER completion of a formal international licensing agreement and payment of a licensing fee! It is therefore, illegal for anyone to take any of the material found on USMBOOKS.com and use it for their own purposes without our written permission, irrespective of any excuse they may feel they have for doing so.