The images and the entire text used on this and all other USMBOOKS web pages are the copyrighted property of USM Inc. Those images and the text may be used by others ONLY AFTER completion of a formal international licensing agreement and payment of a licensing fee! It is therefore, illegal for anyone to take any of the material found on USMBOOKS.com and use it for their own purposes without our written permission, irrespective of any excuse they may feel they have for doing so.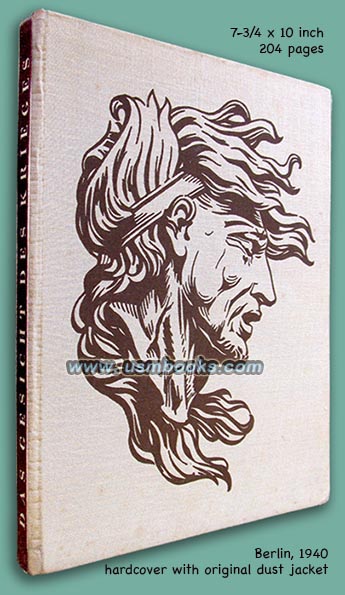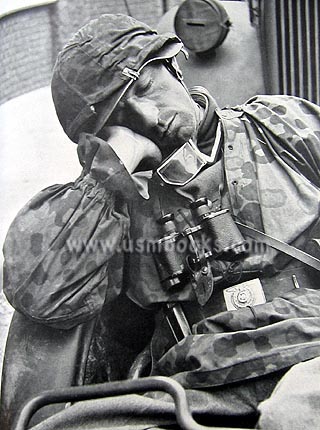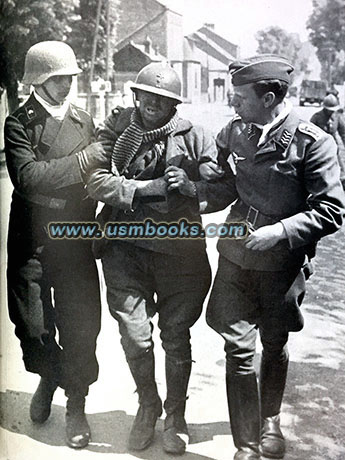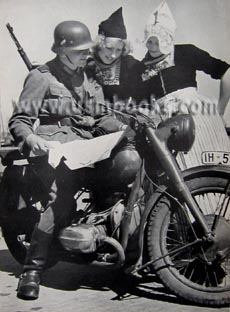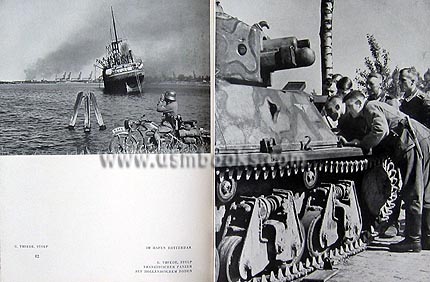 Das Gesicht des Krieges (The Face of War) is in many ways one of the very best photo documentaries produced on the subject of war, in Germany during the Third Reich. The big 7-3/4 x 10 inch, 204 page very, very heavily illustrated book was produced in November 1940 as the 31st annual German Camera Almanac or yearbook. Since the war was the topic of every conversation in Nazi Germany, it was also the subject of this entire book.

The 128 mostly full-page Propagandakompanie (PK or War Correspondent) combat photographs used to illustrate this scarce book are the very best Germany had to offer from the military campaigns in Poland, Belgium, Luxembourg, Holland, France, Denmark and Norway in 1939 and 1940. They are well shot, perfectly focused, nicely cropped, properly printed and explained. They depict personnel and equipment of all branches of the Wehrmacht, from paratroopers to pilots and Gebirgsjäger to a Waffen-SS man sleeping in his motorcycle sidecar.
At the back of the book are the technical specifications of the photographs: who shot them, on what film, using what camera, when, etc. Following the specifications are full-page illustrated advertisements from the most important still and motion picture photographic suppliers in Germany like Agfa, Leica, Kodak, Gossen, Exakta, Steinheil, Rolleiflex, Voigtländer, Zeiss, etc.

This example of Das Gesicht des Krieges is from the 6th Edition of 10,000 copies printed in November 1940 by Union Deutsche Verlagsgesellschaft in Berlin, Germany.

The dust jacket (shown left) is a 76 year old original with minot scotch taping on the inside, and the linen hardcover book itself is in very good, little used condition.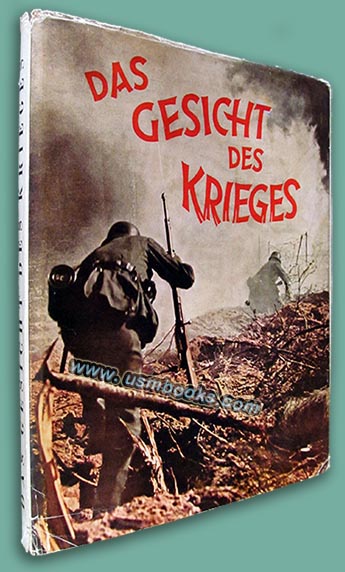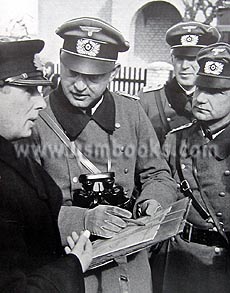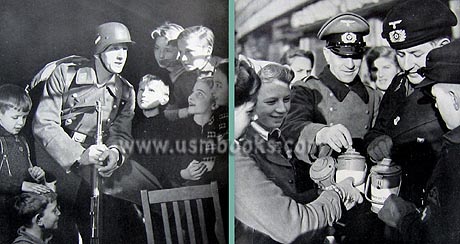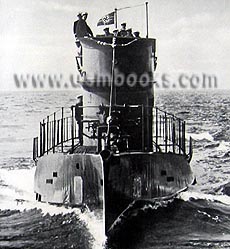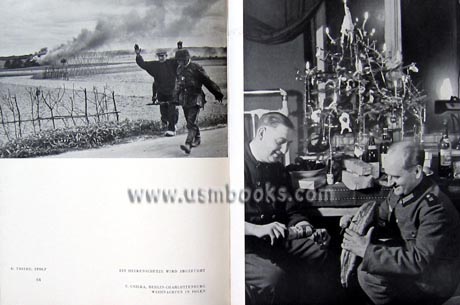 There are tanks, ships and planes, railroad guns, wounded Germans, submarines, the destruction of battle and enemy prisoners all up-close and in sharp focus. Dignitaries like Adolf Hitler, Reichsminister Dr. Fritz Todt and Reichsmarschall Hermann Göring are shown visiting combat troops near the front.
This superb Nazi photo book with original dust jacket is offered for sale
for $195.00 delivered by Media Mail in the continental USA.


USM book #235
• IF you prefer faster and safer Priority Mail shipping with USPS Tracking add $6.95.
• IF you wish to purchase highly recommended, but optional insurance, add $3.50.
• We will be happy to ship abroad at additional cost. Please inquire.
NAZI PHOTO BOOK SHOWING THE WAR - 1940, HEAVILY ILLUSTRATED
A SUPERB NAZI PHOTO BOOK 1940
DAS GESICHT DES KRIEGES (THE FACE OF WAR)
WITH OIGINAL COLOR
DUST JACKET