This very rare Nazi Volk und Rasse exhibition guidebook is
**SOLD**


USM book # 506
• IF you prefer Priority Mail shipping with USPS Tracking add $6.65.
• IF you wish to purchase highly recommended, but optional insurance, add $3.25.
• We will be happy to ship abroad at additional cost. Please inquire.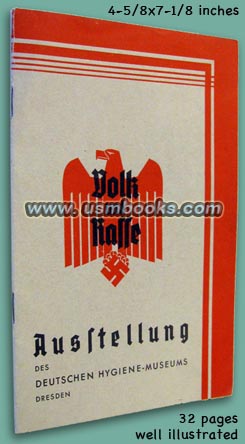 The Deutsches Hygiene-Museum or German Museum of the Principles of Health in Dresden held an exhibition in 1934 devoted to the subject of the Nation and Race, and of course, Aryan racial purity was the specific principle of health which the exhibition highlighted. The item we offer for sale here is the 4-5/8 x 7-1/8 inch, 32 page handbook of the Volk und Rasse exhibition itself.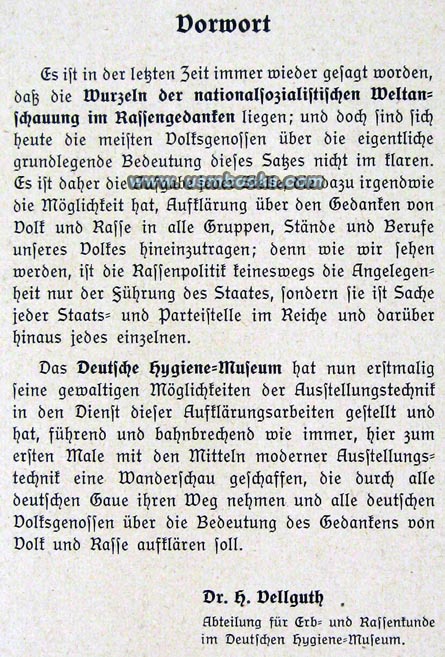 As mentioned in the Foreword of the guidebook, the "guiding principals of National Socialism are based in race", and this was the first opportunity to put those principals before the people in a scientific environment. The Jewish Question was perhaps the central issue closely followed by the iincreasing birthrates of the least desirable races, genetic mutations, and the need to sterilize certain segments of society.

The Volk und Rasse exhibition was filled with photographs of undesirable Jews, imbeciles, Mendel's Law about reproductive dominance and the well-known lower lip of the Habsburgs.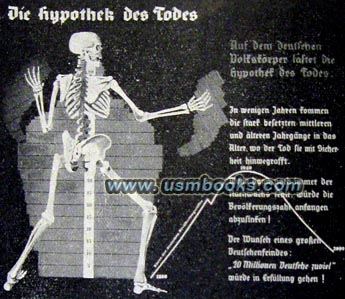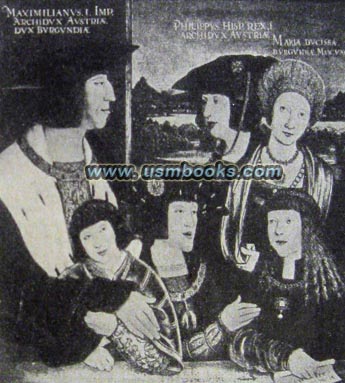 Hitler visited the exhibition and heartily endorsed it and the need to encourage the Nordic Race in the German Nation and to increase the birthrate among Germanic people in Germany. The historic aspect of the exhibition went all the way back to the Stone Age, but the emphasis was clearly on the need to protect the Aryan race in Germany before it was overwhelmed by what the Nazis termed Untermensch.

Naturally, the entire content of the museum that remained after the war was destroyed by the Allies and anybody that owned a guidebook to this exhibition got rid of it. A very rare booklet in excellent used condition.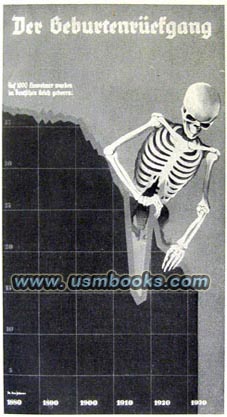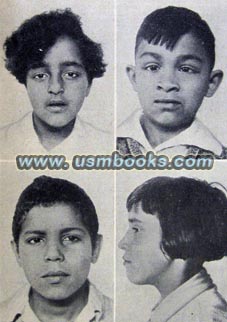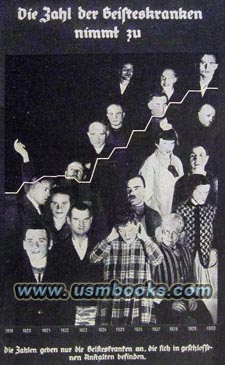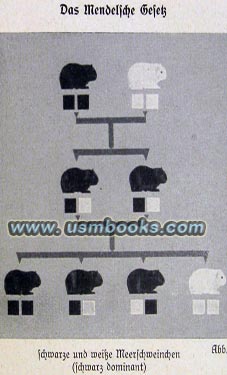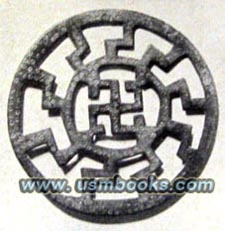 GUIDEBOOK TO THE EXHIBITION VOLK UND RASSE OR NATION AND RACE
AN EXTREMELY RARE GUIDEBOOK TO THE EXHIBITION NATION AND RACE AT THE DEUTSCHE HYGIENE MUSEUM IN DRESDEN


The images and the entire text used on this and all other USMBOOKS web pages are the copyrighted property of USM Inc. Those images and the text may be used by others ONLY AFTER completion of a formal international licensing agreement and payment of a licensing fee! It is therefore, illegal for anyone to take any of the material found on USMBOOKS.com and use it for their own purposes without our written permission, irrespective of any excuse they may feel they have for doing so.