This wonderful Nazi photo book about the Stuka is offered for sale
for $145.00 delivered by Media Mail in the continental USA.


USM book # 517
• IF you prefer safer and faster Priority Mail shipping with USPS Tracking add $6.95.
• IF you wish to purchase highly recommended, but optional insurance, add $3.45.
• We will be happy to ship abroad at additional cost. Please inquire.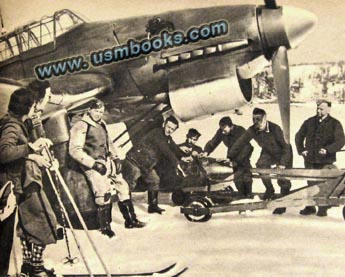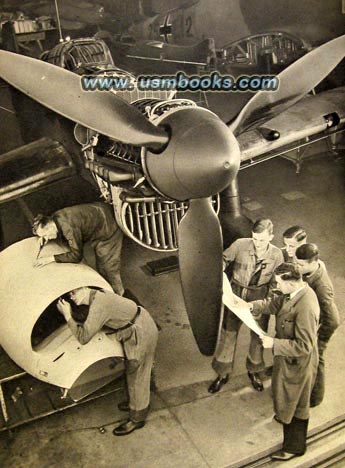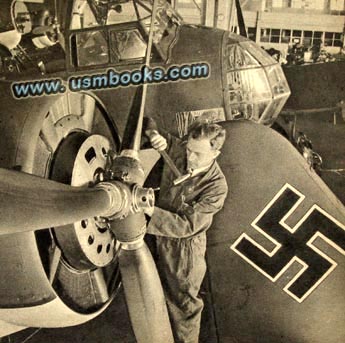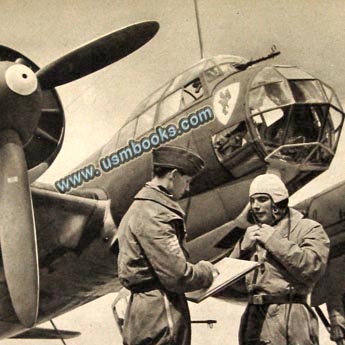 This is a good original example of the 8 x 10 inch, 128 page very heavily illustrated softcover book Sturzkampfflugzeuge (Dive Bomber Aircraft) by H. Brausewaldt as published by Verlag Hermann Hillger in Berlin, Germany in 1941. The superbly illustrated sepia-tone book shows Stukas like the early Junkers K47, the Henschel Hs123 and the Junkers Ju88, but 90% of the focus is on the Junkers Ju87 dive bomber that was the work horse of the German Luftwaffe.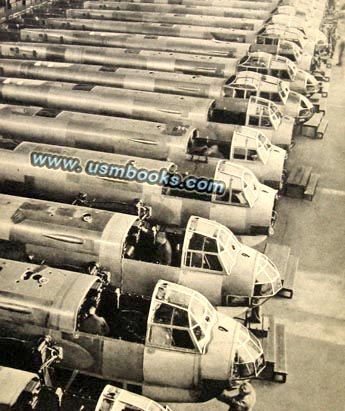 The Ju87 Sturzkampfflugzeug or Stuka is shown in the field and in the air battling from Spain to Russia and from Africa and the Mediterranean to England, sinking ships, knocking out tanks and trains, and in general establishing a new aspect in aerial warfare.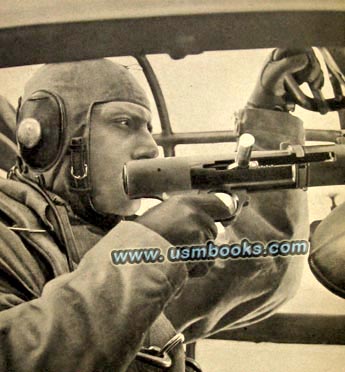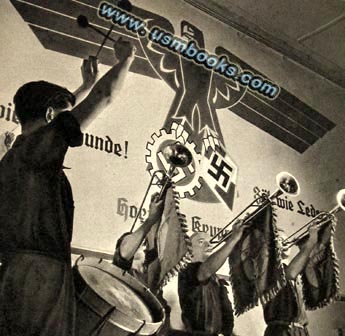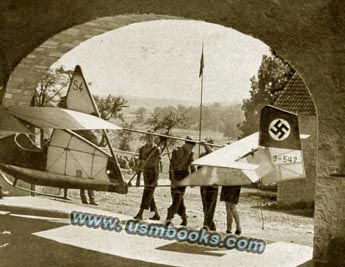 Like no other book Sturzkampfflugzeuge shows the airframe and the engine of the Ju87 being built, and the finished product dishing out and taking enormous punishment. A particularly interesting section consists of comments from enemy troops who were subjected to Stuka bombing.
One page of the book has the words to the Stukalied (Dive Bomber Song), and there is a section on Hitler Youth boys learning all about flying, airplanes, bombing, etc. There is a full-color phantom view of a Ju87 on the back cover. A previous owner tore off the upper right corner of the title page where there must have been another owner's name at one time.

A highly desirable book in nice overall used condition.
BEST NAZI STUKA AIRCRAFT BOOK
THE BEST GERMAN PHOTO BOOK ABOUT STUKA AIRCRAFT PUBLISHED DURING THE THIRD REICH


The images and the entire text used on this and all other USMBOOKS web pages are the copyrighted property of USM Inc. Those images and the text may be used by others ONLY AFTER completion of a formal international licensing agreement and payment of a licensing fee! It is therefore, illegal for anyone to take any of the material found on USMBOOKS.com and use it for their own purposes without our written permission, irrespective of any excuse they may feel they have for doing so.