The images and the entire text used on this and all other USMBOOKS web pages are the copyrighted property of USM Inc. Those images and the text may be used by others ONLY AFTER completion of a formal international licensing agreement and payment of a licensing fee! It is therefore, illegal for anyone to take any of the material found on USMBOOKS.com and use it for their own purposes without our written permission, irrespective of any excuse they may feel they have for doing so.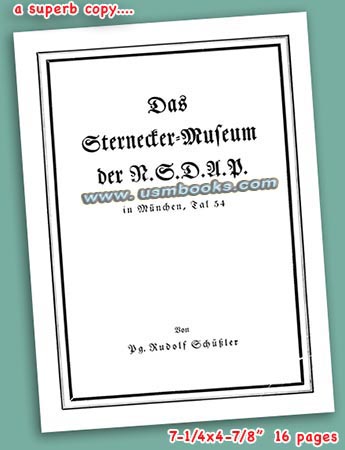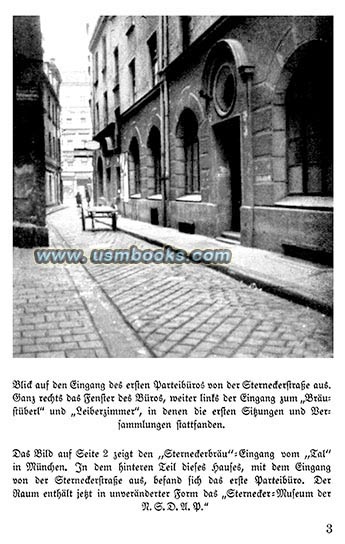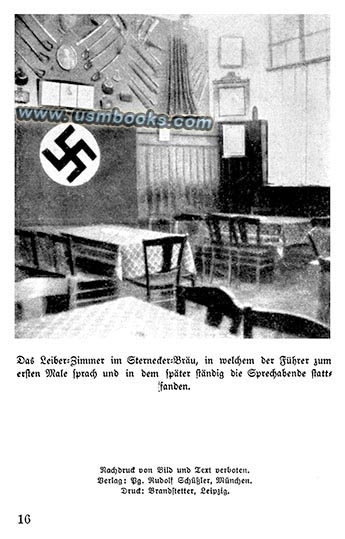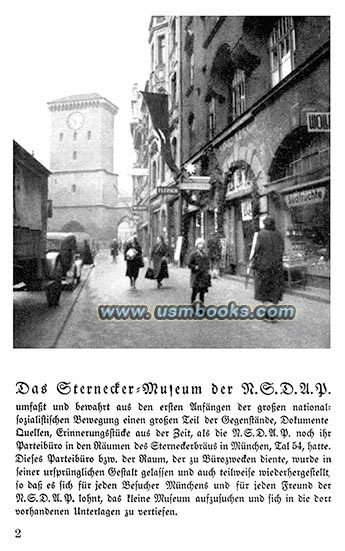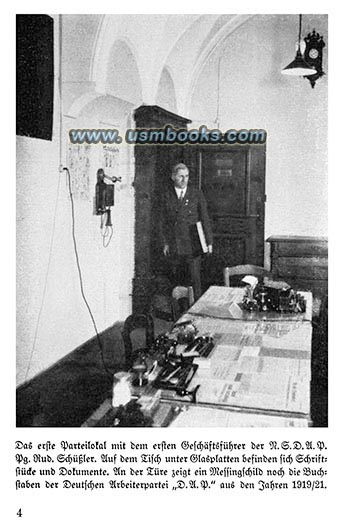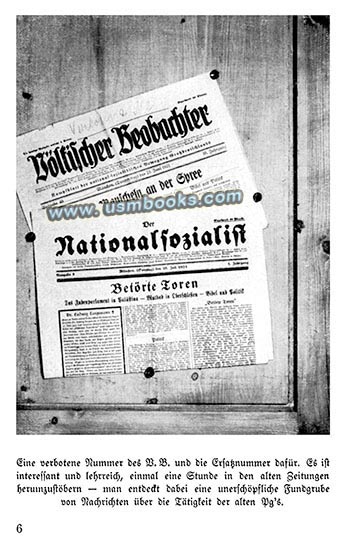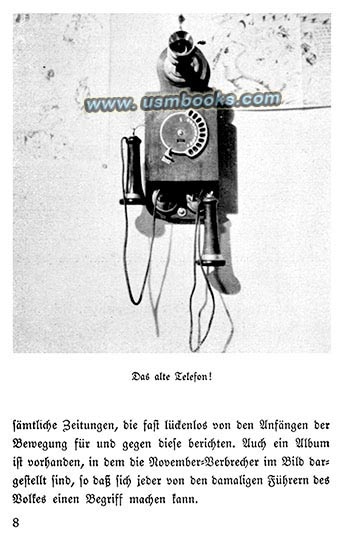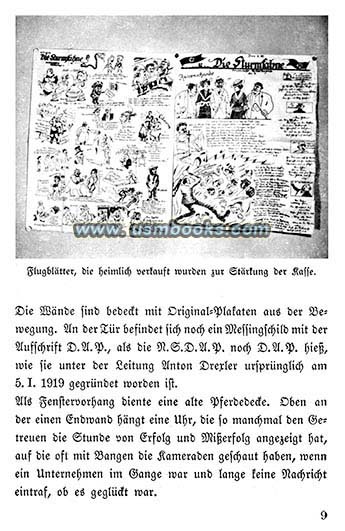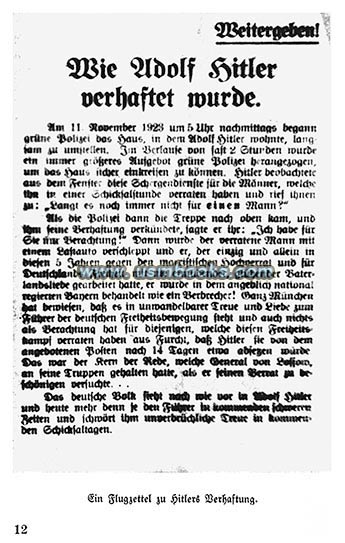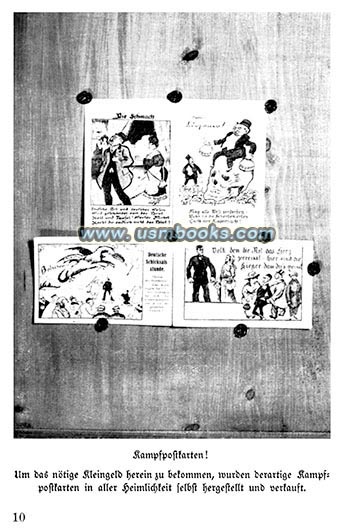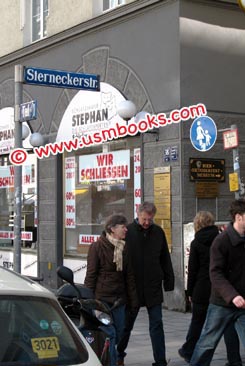 The building the Sterneckerbräu and the Nazi Museum once occupied was still there in 2007 (then a bedding shop, shown at the right) but there is no evidence today of its most historic incarnation.

A very, very rare piece of Third Reich history beautifully reproduced and in excellent condition.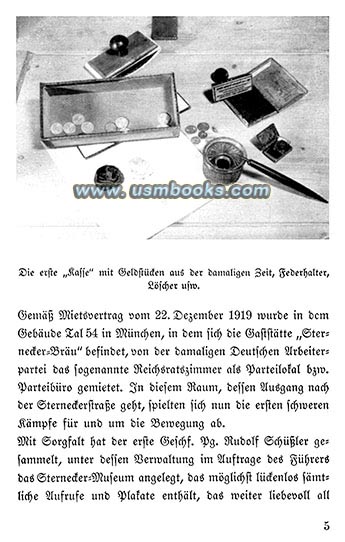 The first meeting place and office of the Nazi Party in south-central München (Munich) was in the Sterneckerbräu, a beer hall at Tal 54. As the Party became a force to be reckoned with and moved on to bigger quarters, a permanent museum was set up in the Sterneckerbräu.

The 4-3/4 x 7 inch, 16 page heavily illustrated soft cover booklet we offer here is a superb reproduction of the guidebook to the NSDAP museum in the Sternecker Beer Hall. Originals are such obscure pieces of Nazi ephemera, we have met only a single collector (in Germany) who had ever seen an example of it. We were unable to find a copy even in the collections displayed at the Stadtmuseum in München!
The booklet was written by Pg. (Parteigenosse or Nazi Party member) Rudolf Schüßler (shown in the photo left) and has an example of the first address stamp of the Nazi Party stamped on the cover.
The location of the Sterneckerbräu is shown in photos in the booklet, as are things like the Nazi Party's first telephone, first ink well, pen, change box, desk, safe, typewriter, and postcards sold to raise money for the NSDAP. Even the anti-Semitic Fips drawings that decorated the office walls are shown in the booklet.
Have look at a very obscure original Third Reich brewery publication Der Sternecker and NSDAP history book set for sale on USMBOOKS.com.
The replica of this historic Sterneckerbräu NSDAP museum booklet is
available for $19.95 each or 2 for $30 delivered in the USA.
We have no originals at this time (they sell for over $500.00).


USM book #804
• IF you prefer faster and safer Priority Mail shipping with USPS Tracking add $6.50.
• IF you wish to purchase highly recommended, but optional insurance, add $3.50.
• We will be happy to ship abroad at additional cost. Please inquire.
STERNECKER NSDAP MUSEUM GUIDEBOOK
A SUPERB REPRODUCTION OF
DAS STERNECKER-MUSEUM DER N.S.D.A.P.
(THE STERNECKER BEER
HALL MUSEUM OF THE
NAZI PARTY)
A GUIDEBOOK TO THE
FIRST NAZI PARTY
MEETING PLACE AND
OFFICE IN MUNICH