This superb SS-Totenkopf Division book in France is offered for sale
for $395.00 delivered by Media Mail in the continental USA.


USM book #349
•IF you prefer Priority Mail shipping with USPS Tracking add $7.25.
• IF you wish to purchase optional insurance, add $5.95.
• We will be happy to ship abroad at additional cost. Please inquire.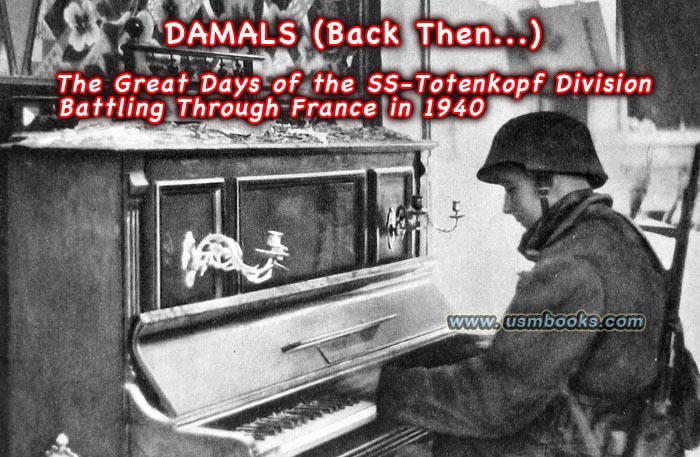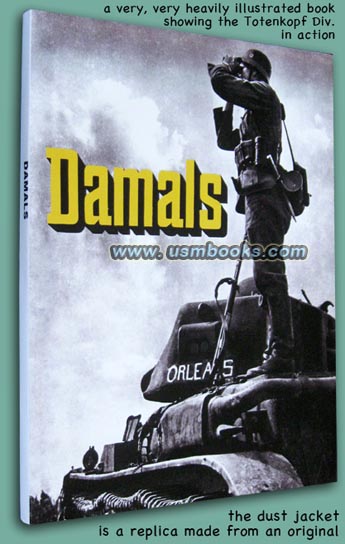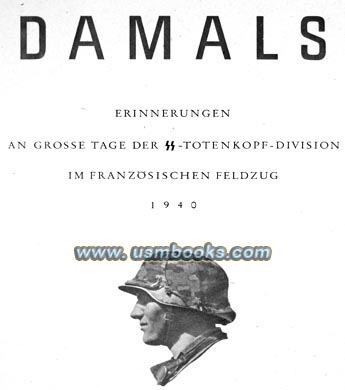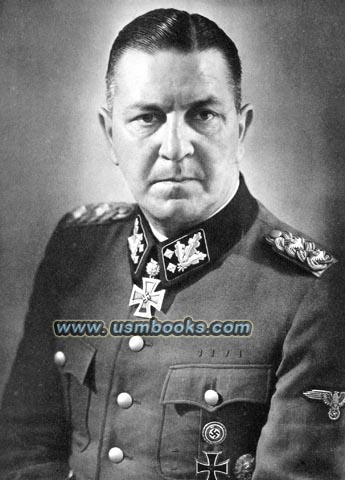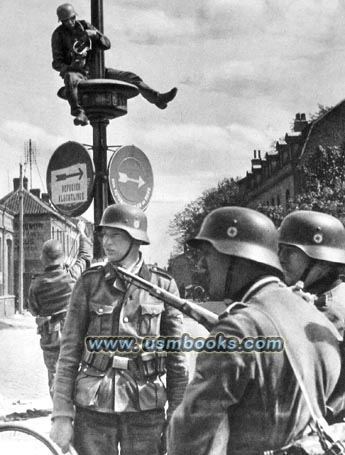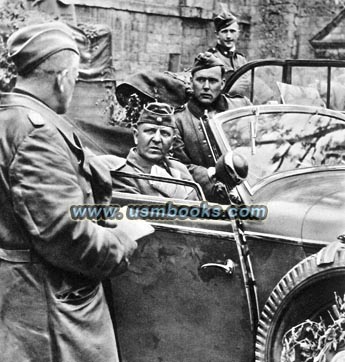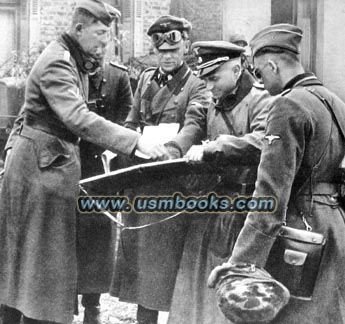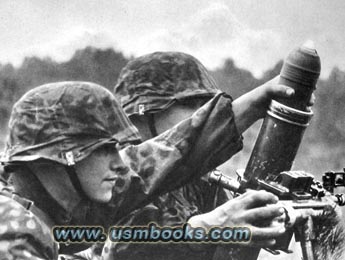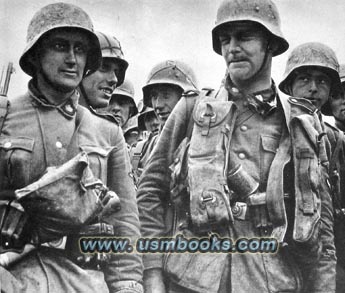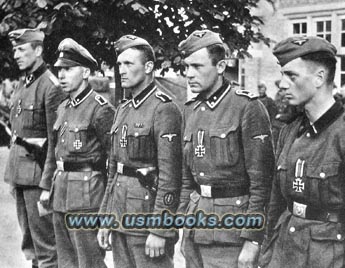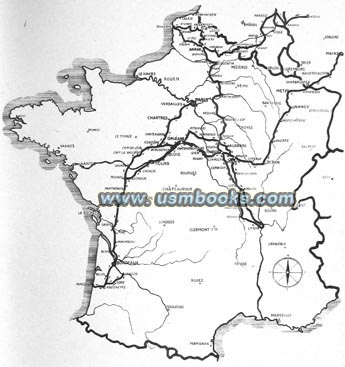 This is a nice example of the rare SS photographic combat book DAMALS. It is in nice used condition and it is a hard cover edition. Please note this is an original Third Reich photo book and NOT a modern reprint!
DAMALS (Back Then) is a 8-1/4 x 11-1/8 inch, 120 page very, very heavily illustrated hard cover remembrance book of "the Great Days of the SS-Totenkopf Division Battling through France in 1940" by SS War Correspondents Ege, Bauer and Bonda as printed by Christian Belser in Stuttgart for the SS Führungshauptamt in Berlin in 1941. It is superb SS photographic material of the very finest kind.
DAMALS
A RARE ORIGINAL
EXAMPLE OF THE SUPERB PHOTO HISTORY OF THE
SS-TOTENKOPF DIVISION
IN THE FIELD IN FRANCE
IN 1940
Together with a very brief one-page introduction and excellent photo captions, the photos in this book tell the story of the short but tough campaign which induced the glorious French Armed Forces to en masse surrender in just a few days time.
Very sharp mostly full-page photographs show SS General "Papa" Eicke, columns of SS vehicles, SS troops and officers deploying to the field, marching through French towns, chatting with German Panzer troops, resting en route, directing traffic, shelling French positions, firing machine guns, crossing streams in rubber boats, firing mortars, looking at dead British troops, erecting communications systems, etc.
Other photos show SS-Totenkopf Division wounded, graves of the dead, building bridges, weapons, vehicles and equipment, cooks preparing meals for the troops, knocked-out French tanks, armored assaults, surrendering French and British troops, a ceremony awarding medals to the victorious SS troops, etc.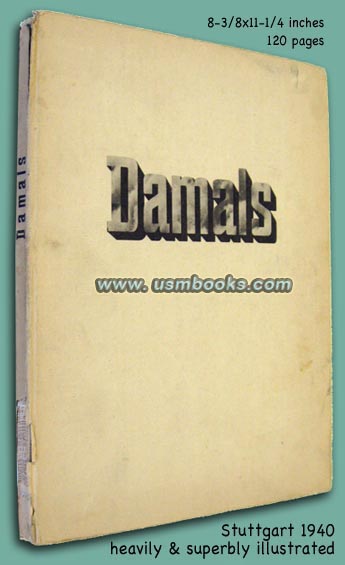 An extremely rare SS photo book, complete and in good used condition with a 1944 Christmas dedication. A small piece of the spine at the bottom is missing and the top of the spine is cracked. Otherwise the book is in very good used condition. The dust jacket is a replica made from an original in our archive to replace the missing original.
DAMALS is a book that belongs in the library of every historian of the period as well as those who collect the helmets, uniforms, weapons and fieldfear of the Waffen-SS.
SS-TOTENKOPF CONQUEST OF FRANCE UNIT PHOTO HISTORY BOOK
PAPA EICKE >>> NOT A MODERN REPRINT <<<


The images and the entire text used on this and all other USMBOOKS web pages are the copyrighted property of USM Inc. Those images and the text may be used by others ONLY AFTER completion of a formal international licensing agreement and payment of a licensing fee! It is therefore, illegal for anyone to take any of the material found on USMBOOKS.com and use it for their own purposes without our written permission, irrespective of any excuse they may feel they have for doing so.