The images and the entire text used on this and all other USMBOOKS web pages are the copyrighted property of USM Inc. Those images and the text may be used by others ONLY AFTER completion of a formal international licensing agreement and payment of a licensing fee! It is therefore, illegal for anyone to take any of the material found on USMBOOKS.com and use it for their own purposes without our written permission, irrespective of any excuse they may feel they have for doing so.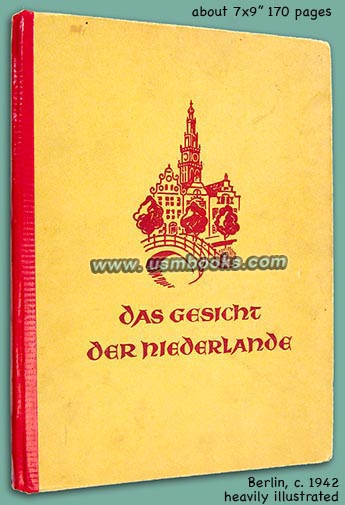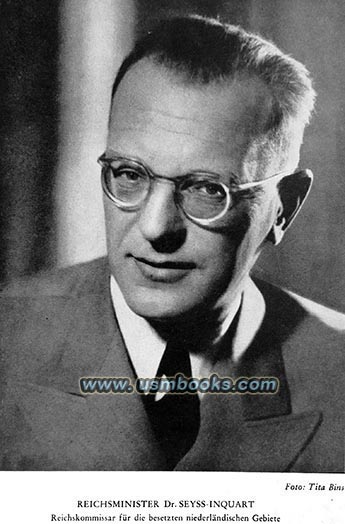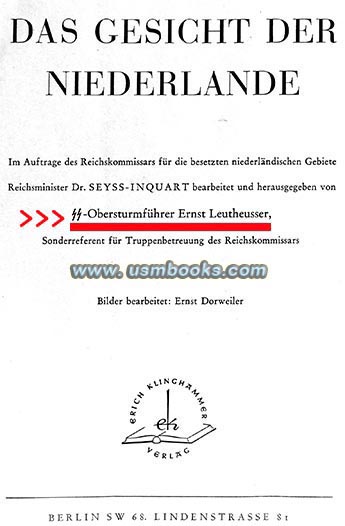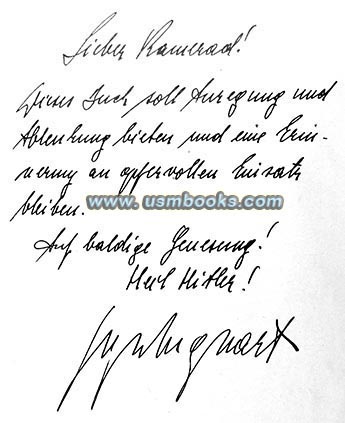 Das Gesicht der Niederlande (The Face of the Netherlands) is a 7 x 9 inch, 170 page hardcover photo book published by Erich Klinghammer Verlag in Berlin, but printed in The Hague, Holland. It starts with a full-page photo of Reichsminister Dr. Seyss-Inquart wearing a civilian suit (not his usual SS General uniform) and a facsimile of his hand-written dedication to "his dear [German] comrades" in Holland.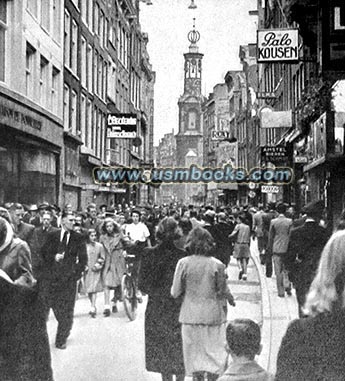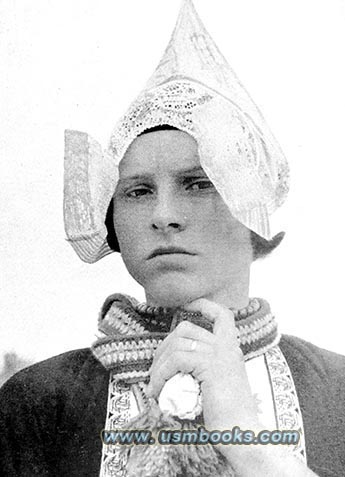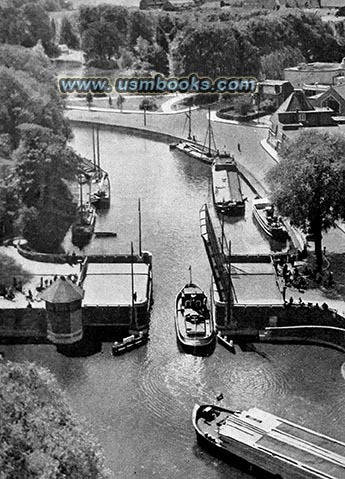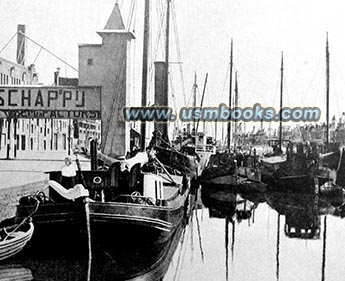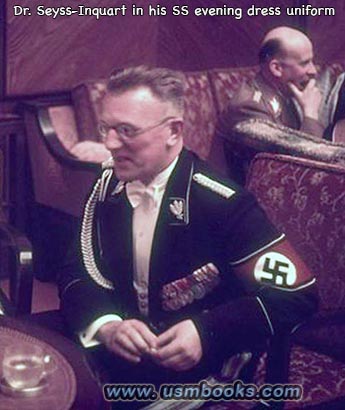 Photo for reference only, Dr. Arthur Seyss-Inquart
wearing his SS evening dress uniform.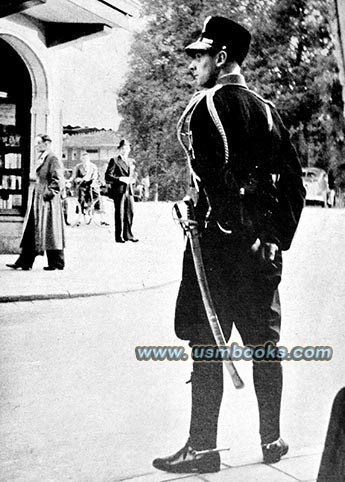 Known as a very capable administrator and an ardent Nazi, Dr. Arthur Seyss-Inquart was appointed Reichskommissar for the Occupied Netherlands following the capitulation of the the governments of Holland and Belgium in May 1940. This book was created at Seyss-Inquart's direction by SS-Obersturmführer Ernst Leutheuser, the Sonderreferent für Truppenbetreuung des Reichskommissars, the Head of Supervision of Wehrmacht Troops in Nazi Occupied Holland.
The forward explains that there is more to Holland than the well-known western provinces and cities and that the more rural areas have a lot to offer, and show the real Holland. The land and population, the city of Amsterdam and the importance of farming, trading and water to the country are explained as well in about twelve pages of text. The rest of the book contains full-page photographs of historic castles, churches, farms, canal houses, dikes, windmills, waterways and scenery in every part of the Netherlands. There are photos of women in folklore costumes (Trachten), tiled interiors of farms kitchens, a Dutch policeman, fishermen, diamond cutters, typical Dutch herring vendors, Germanic blond children, cheese markets, Delft porcelain producers, etc.
The spine of this 75 year old example of Das Gesicht der Niederlande has been repaired and one interior page has a few pieces of clear tape on it, covering small tears. Overall, this Third Reich book is in good used condition.
This Nazi photo book about German Occupied Holland is offered for sale
for $75.00 delivered by Media Mail in the continental USA.


USM book #848
• IF you prefer faster and safer Priority Mail shipping with USPS Tracking add $6.75.
• IF you wish to purchase highly recommended, but optional insurance, add $3.25.
• We will be happy to ship abroad at additional cost. Please inquire.
1942 NAZI PHOTO BOOK 'THE FACE OF [GERMAN OCCUPIED] HOLLAND'
DAS GESICHT DER NIEDERLANDE
NAZI PHOTO BOOK BY
SS-OBERSTURMFUEHRER LEUTHEUSSER FOR REICHSKOMMISSAR AND
SS GENERAL DR. ARTHUR SEYSS-INQUART