The images and text used on this and all other USM web pages are the copyrighted property
of USM Inc. Those images and the text may be used by others ONLY AFTER completion
of a formal international licensing agreement and payment of a licensing fee!
The title
Der Schulungsbrief
actually means and should be translated into English as
"The Party Directive"
. It was published under the direction of the
Reichsorganisationsleiter
himself,
Dr. Robert Ley
. Published by the Central Publishing House of the Nazi Party Franz Eher Nachfolger in Berlin it was very direct, very Nazi and very anti-Semitic.
This rare 1935 issue of Der Schulungsbrief is **SOLD**.
Additional postage charges apply for insurance and foreign destinations. Please inquire.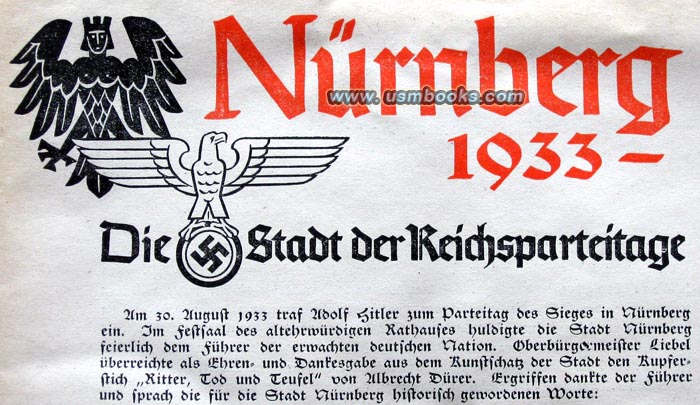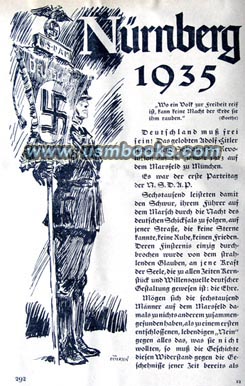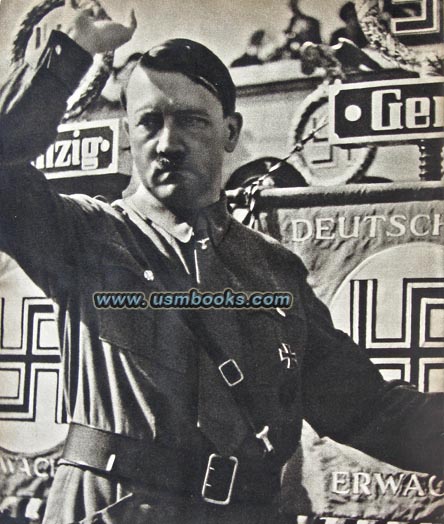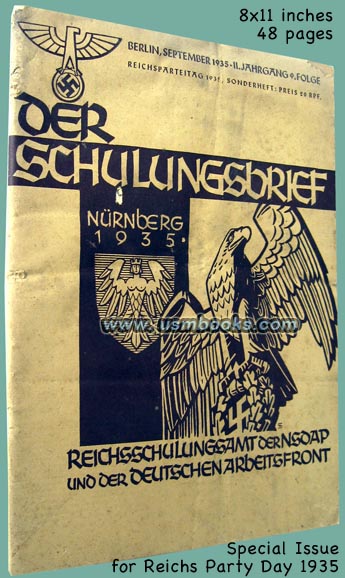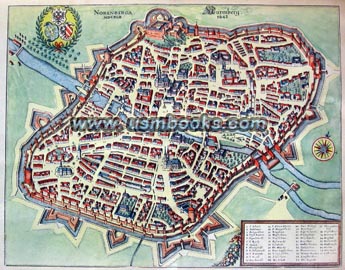 This is the special edition of the Nazi Party organizational magazine Der Schulungsbrief issued for Reichsparteitag 1935 in Nürnberg by the Reichsschulungsamt der NSDAP and the Deutsche Arbeitsfront.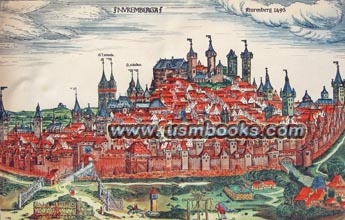 The 8 x 11-1/2 inch, well illustrated magazine contains a year-by-year recap of the Nazi Party Days from 1923 through 1934 as well as an overview of the one for 1935. There are several articles and full-page, full-color illustrations on the history of the city of Nuremberg and an excellent 14-page well-illustrated article on the Vikings.
The magazine (Issue 9, September 1935) is complete but the front cover has light, dusty soiling.
---
A LARGE SELECTION OF RARE NAZI SCHULUNGSBRIEF MAGAZINES
A SPECIAL ISSUE OF THE REICHSSCHULUNGSAMT DER NSDAP MAGAZINE DER SCHULUNGSBRIEF FOR REICHSPARTEITAG 1935
This USM Books website is Copyright © 2011 by USM, Inc., and the text and images on it are fully protected by international copyright law. It is therefore, illegal for anyone to take any of the material found here and use it for their own purposes without our written permission, irrespective of any excuse they may feel they have for doing so.

Probably the most important and influential of all the party publications produced and printed in Nazi Germany were the monthly issues of an unpretentious 8 x 11-1/2 inch, well illustrated monthly magazine called simply Der Schulungsbrief.

Most English speaking collectors, dealers and historians incorrectly assume that Der Schulungsbrief was some sort of magazine for schools or school children. Nothing could be further from the truth.
There are three pages of Der Schulungsbrief magazines
for sale on usmbooks.com. This is

PAGE 1

.