The images and the entire text used on this and all other USMBOOKS web pages are the copyrighted property of USM Inc. Those images and the text may be used by others ONLY AFTER completion of a formal international licensing agreement and payment of a licensing fee! It is therefore, illegal for anyone to take any of the material found on USMBOOKS.com and use it for their own purposes without our written permission, irrespective of any excuse they may feel they have for doing so.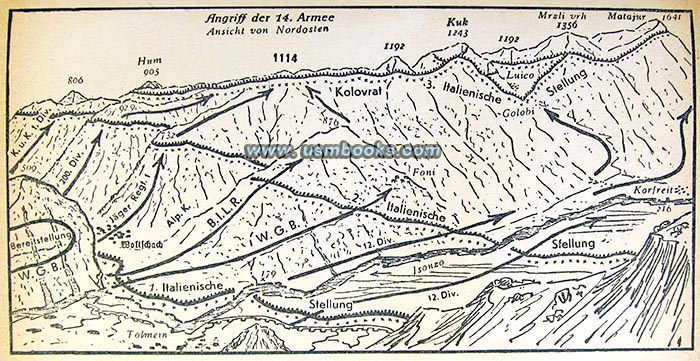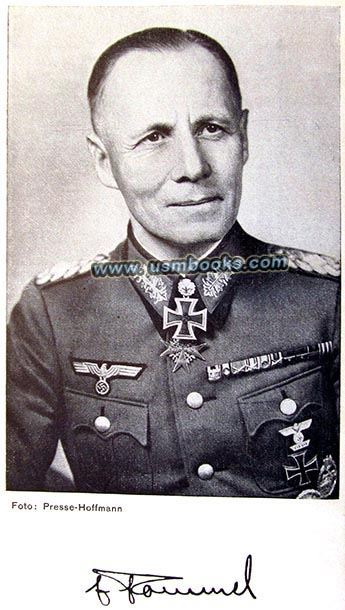 Infanterie greift an (Infantry Attacks) is a classic German language book on military tactics written by Erwin Rommel about his experiences in World War I. The book was first published in 1937 when Rommel's rank was lieutenant colonel. This 11th hardcover edition of Infanterie greift an measures 5 x 73/8 inches, has 400 pages with 80 maps and illustrations. The author is referred to as General der Panzertruppe Erwin Rommel.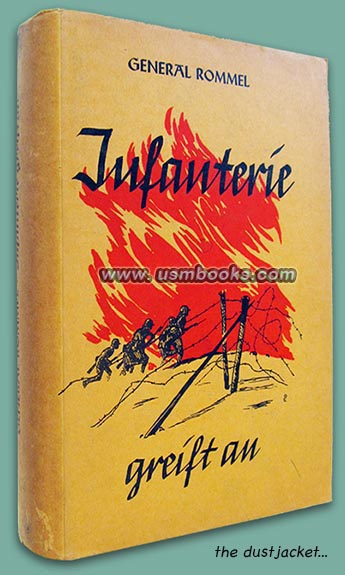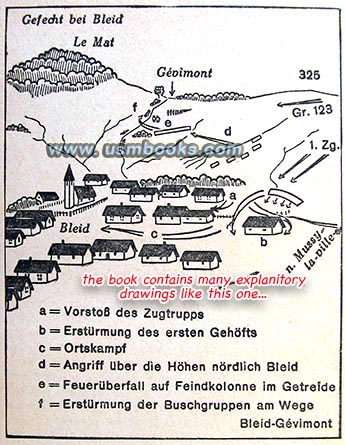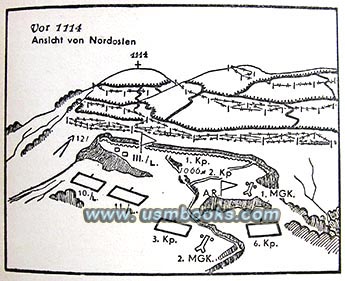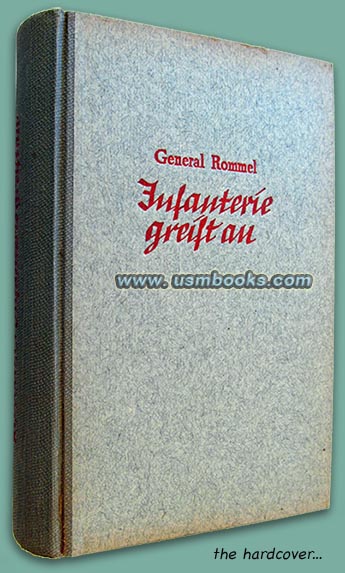 Infanterie greift an
is divided into six chapters: Mobile Warfare 1914 in Belgium and Northern France, Battles in the Argonne 1915, Static Warfare in the High Vosges 1916, Mobile Warfare in Romania 1916/1917, Battles in the Southeastern Carpathians in August 1917, Attack at Tolmein 1917, Pursuit of Tagliamento and Piave.
Published by Ludwig Voggenreiter Verlag in Potsdam in 1941, this 77 year old hardcover edition of Infanterie greift an still has its original dust jacket as well as the frequently missing Presse-Hoffmann photo of Rommel opposite the title page. In very good, little-used condition. No offensive odor.
This 1941 edition of INFANTERIE GREIFT AN by General Rommel is
**SOLD**


USM book #909
• IF you prefer faster and safer Priority Mail shipping with USPS Tracking add $7.25.
• IF you wish to purchase highly recommended, but optional insurance, add $3.45.
• We will be happy to ship abroad at additional cost. Please inquire.
INFANTRY ATTACK BY GENERAL ERWIN ROMMEL
HEAVILY ILLUSTRATED HARDCOVER 1941 EDITION
INFANTERIE GREIFT AN MILITARY TACTICS BOOK
BY GENERAL ROMMEL -
1941 HARDCOVER EDITION WITH DUST JACKET