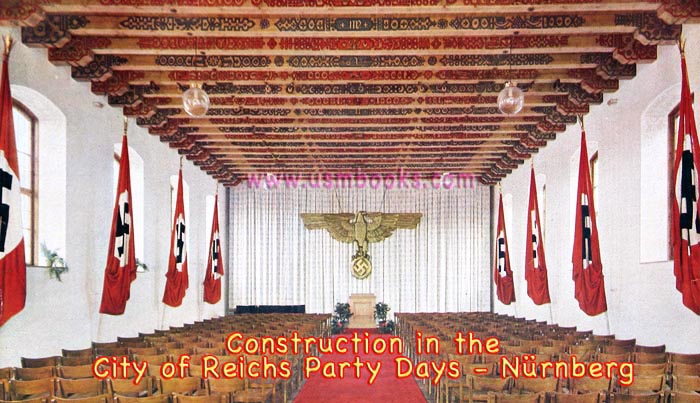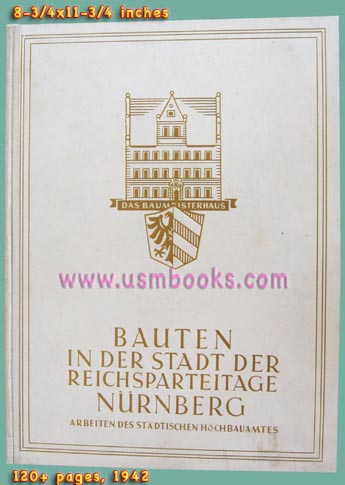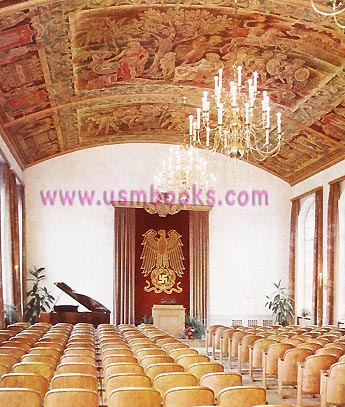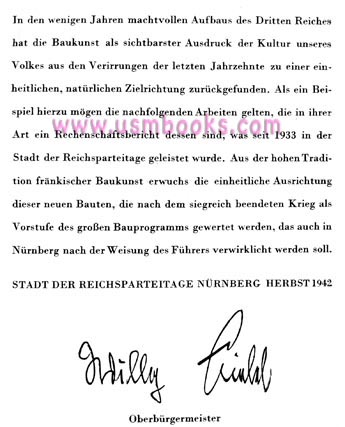 This is an excellent example of one of the rarest books regarding the Nazi rebuilding of Nürnberg, the City of Reichs Party Days. The big 8-3/4 x 11-3/4 inch, 100+ page, very heavily illustrated hard cover book
Bauten in der Stadt der Reichsparteitage Nürnberg
(Construction in the City of Nazi Party Days, Nuremberg)
was published at the direction of the Lord Mayor of Nürnberg,
Willy Liebel
, in the autumn of 1942 to showcase the beautiful, modern city Nürnberg had become under the Nazis without sacrificing its general medieval character.
Less than 24 months later, the National Socialist jewel was smoking ruins as a result of repeated aerial bombardment during the war. By May 1945, last-ditch street to street and cellar to cellar fighting by SS units, had left almost none of Nürnberg undamaged and Oberbürgemeister Liebel was dead.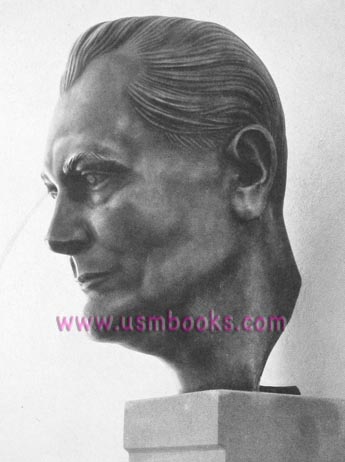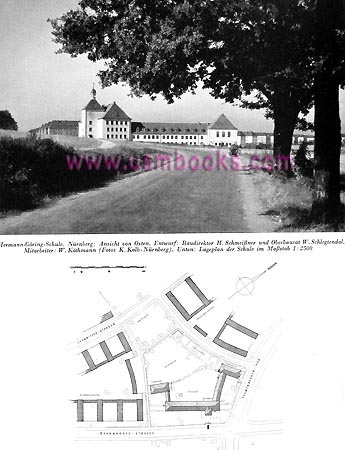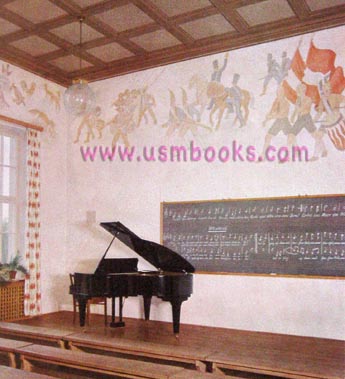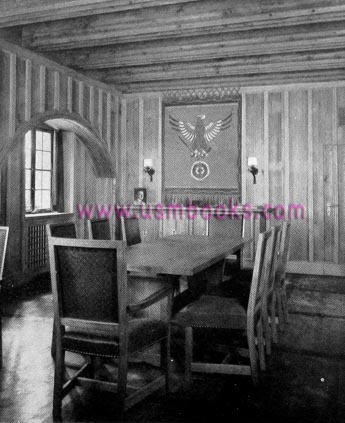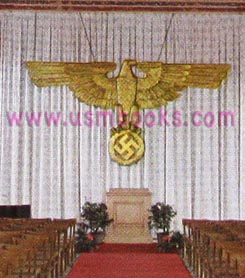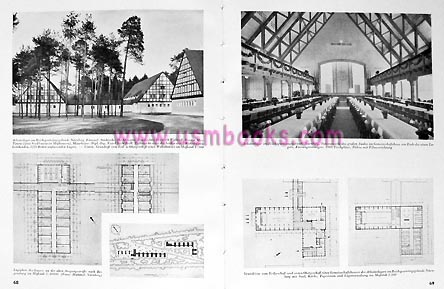 Fortunately, this book from the mayor's office shows the glory of the city before it was destroyed. There are six wonderful full-color pictures tipped in on heavy embossed art paper and a full-color fold-out map of the city Tiergarten or zoo.
After page 94, there are many unnumbered pages that focus on the minute details of construction or reconstruction of some of the city's grandest buildings.

Bauten in der Stadt der Reichsparteitage Nürnberg is a very rare 1942 book in fine used condition.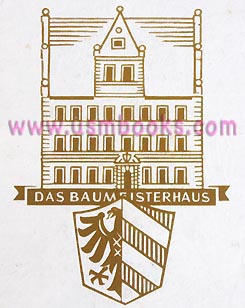 This superb 1942 Nazi Nürnberg city construction book is offered for sale
for $595.00 delivered by Media Mail in the continental United States.


USM book #290
• IF you prefer Priority Mail shipping with USPS Tracking add $9.95.
• IF you wish to purchase highly recommended, but optional insurance, add $8.95.
• We will be happy to ship abroad at additional cost. Please inquire.
NAZI CONSTRUCTION IN THE CITY OF REICHS PARTY DAY, NUREMBERG
BAUTEN IN DER STADT
DER REICHSPARTEITAGE NÜRNBERG
(CONSTRUCTION IN THE CITY OF
NAZI PARTY DAYS, NÜRNBERG)
A VERY SPECIAL BOOK FROM THE CITY ADMINISTRATION IN
THE YEAR 1942


The images and the entire text used on this and all other USMBOOKS web pages are the copyrighted property of USM Inc. Those images and the text may be used by others ONLY AFTER completion of a formal international licensing agreement and payment of a licensing fee! It is therefore, illegal for anyone to take any of the material found on USMBOOKS.com and use it for their own purposes without our written permission, irrespective of any excuse they may feel they have for doing so.